I ran across a beautiful article the other day by a modern day apostle, Boyd K. Packer entitled The Spirit of Revelation. Though directed to the youth of The Church of Jesus Christ of Latter-day Saints, his words offer encouragement for each of us about the importance of mastering our own thoughts. What we think and feel creates the most intimate parts of who we are. Do the things we harbor in our minds and hearts reflect the things that God would have there, or have we let this sacred space be taken over by the philosophies and worries of the world around us? God has asked us to focus our thoughts on Christ and virtue, among other things. One of the greatest things we can master in this life is our mind. We can use it to focus on good, evil, and every shade in between the two. But the disciple of Christ should be mindful of the first and greatest commandment:
Jesus said unto him, Thou shalt love the Lord thy God with all thy heart, and with all thy soul, and with all thy mind. (Matthew 22:37)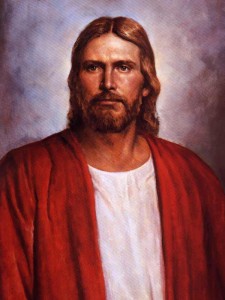 This can not be accomplished if we spend more time thinking about our landscaping, car, finances, hobbies, or anything else, more than we spend time pondering the ways of Jesus Christ and His gospel. Above all else, we need to avoid putting things into our mind that drive the Spirit out of our lives— these things can enter in the form of entertainment such as movies, music, books or it can come in the form of friends, associations, or other influences. We may not always be able to control what we are exposed to, but we always control what we do with it after that. If it doesn't belong in the heart and mind of a disciple of Christ, it has no place in our lives and should not be allowed to take root within us.
Though we must learn what works best for us personally, President Packer offers one valuable solution about learning to control our thoughts that happens to be one of my favorites. It has to do with the power of music to affect our thoughts and mood. Does music affect you in such a way that it can bring you peace, energy or even frustration that accentuates thoughts and feelings you had before the music began? It can be used to enhance or to change our mood. It can be used to control our thoughts and outlook on life.
If we choose carefully and give root to things that can inspire and uplift, we have ammunition against those things we do not want to entertain. Worthy music can provide protection and inspiration when we need it most. In just the opposite manner, music that is destructive to our spirit, it can lead and keep us in darker places that become hard to escape from.
President Packer reflects on how this lesson was learned in his own family. His brother taught him to face the challenges of war and life with a hymn and a prayer in his heart, saying. He said, "I have a favorite hymn . . . and when things got rough I would sing it silently to myself, and there would come a faith and an assurance that kept me on course."
It was a lesson well learned, President Packer reports the value of what he learned from his brother. "As the years passed I found that, while not easy, I could control my thoughts if I made a place for them to go. You can replace thoughts of temptation, anger, disappointment, or fear with better thoughts— with music."
Then, it the fun and straight-forward manner I have come to value in Boyd K. Packer's counsel he ends with this great summary of the challenge to control our thoughts.
"Shape up! Face up! Take hold of your lives! Take control of your mind, your thoughts! If you have friends that are not a good influence, make changes, even if you face loneliness, even rejection.

"If you have already made bad mistakes, there are ways to fix things up, and eventually it will be as though they never happened.

Sometimes guilt controls our minds and takes us prisoner in our thoughts. How foolish to remain in prison when the door stands open. Now, don't tell yourself that sin really doesn't matter. That won't help; repentance will."
Take control of your thoughts and feelings and you will find yourself with a clearer focus and steadier feet on the path of Christ you seek to follow.
I've been thinking today, of a favorite hymn. I like it partly because of its upbeat melody, and partly because of its message. This song provides an interesting way to look at a disciple's role in service and helping our fellow man. I appreciate its straightforward reminders of the things that matter most, reminders of how to obtain these goals, and the cheerful manner in which the message is delivered. Service doesn't seem like such drudgery, but a privilege and a joy.
Have I Done Any Good? Hymn #223

1. Have I done any good in the world today?
Have I helped anyone in need?
Have I cheered up the sad and made someone feel glad?
If not, I have failed indeed.
Has anyone's burden been lighter today
Because I was willing to share?
Have the sick and the weary been helped on their way?
When they needed my help was I there?

[Chorus]
Then wake up and do something more
Than dream of your mansion above.
Doing good is a pleasure, a joy beyond measure,
A blessing of duty and love.

2. There are chances for work all around just now,
Opportunities right in our way.
Do not let them pass by, saying, "Sometime I'll try,"
But go and do something today.
'Tis noble of man to work and to give;
Love's labor has merit alone.
Only he who does something helps others to live.
To God each good work will be known.

Text and music: Will L. Thompson, 1847–1909, alt.
These thoughts offer important introspections into the kind of life we want to lead. At the beginning and end of each day, are we asking God where our hands and hearts are most needed, or did we leave something undone that He had in mind for us?
The thing I find most comforting about this song's message is the promise that any effort, any work we give in the name of Christ is acceptable and pleasing to God. That's really all He asks of us—be willing to go and do, placing our confidence in the Lord, not in our own abilities.
There is a set of scriptures in the Doctrine and Covenants that reiterates this promise.
8 Verily, verily, I say unto you, even as you desire of me so it shall be done unto you; and, if you desire, you shall be the means of doing much good in this generation.
10 Behold, thou hast a gift, or thou shalt have a gift if thou wilt desire of me in faith, with an honest heart, believing in the power of Jesus Christ, or in my power which speaketh unto thee;
11 For, behold, it is I that speak; behold, I am the light which shineth in darkness, and by my power I give these words unto thee.
12 And now, verily, verily, I say unto thee, put your trust in that Spirit which leadeth to do good—yea, to do justly, to walk humbly, to judge righteously; and this is my Spirit.
13 Verily, verily, I say unto you, I will impart unto you of my Spirit, which shall enlighten your mind, which shall fill your soul with joy; (Doctrine and Covenants 11:8-13)
That's a beautiful message. God promises that if we are willing, and desire to serve, we will be given the gifts most needed to bless and help the lives of others. It really is a matter of doing what He wants us to, in finding the places His Spirit leads us, in judiciously deciding what is most needed, then turning our hands, actions and lives over to Him to fulfill His promises. Jesus Christ, and our faith in Him, can make up for our inadequacies and doubts if we are willing to go and do something good.
Here's another reminder from the Bible:
17 Every good gift and every perfect gift is from above, and cometh down from the Father of lights, with whom is no variableness, neither shadow of turning.
18 Of his own will begat he us with the word of truth, that we should be a kind of firstfruits of his creatures.
19 Wherefore, my beloved brethren, let every man be swift to hear, slow to speak, slow to wrath:
22 But be ye doers of the word, and not hearers only, deceiving your own selves.
23 For if any be a hearer of the word, and not a doer, he is like unto a man beholding his natural face in a glass:
24 For he beholdeth himself, and goeth his way, and straightway forgetteth what manner of man he was.
25 But whoso looketh into the perfect law of liberty, and continueth therein, he being not a forgetful hearer, but a doer of the work, this man shall be blessed in his deed.
26 If any man among you seem to be religious, and bridleth not his tongue, but deceiveth his own heart, this man's religion is vain.
27 Pure religion and undefiled before God and the Father is this, To visit the fatherless and widows in their affliction, and to keep himself unspotted from the world. (James 1:17-27)
Want to fill your life with more light, peace, and of the Savior's love? Then don't be afraid to ask, and ask often, "Have I done any good in the world today?"
There are many around us, in fact the world seems to be almost entirely focused on achievement, competition, perfection, and material possessions. There are more ways advertised in all the media we encounter every day to be better, have more, and change who we are to fit society's norm, than we could ever humanly conquer.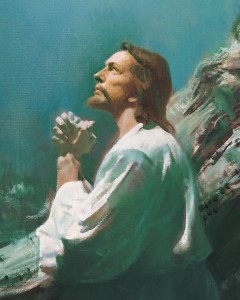 When we are constantly surrounded by influences that tell us not to be satisfied with who we are, it becomes easier to forget that the example of Christ had nothing to do with the worlds view of success and happiness.
The scriptures tell us He was a man without a remarkable appearance and an even less remarkable collection of worldly goods. He was often judged for this. Even then, many people felt that respect was earned by stature and favor within the community. Even among the religious orders of the time there was a certain amount of pride involved in showing off how well you could live your beliefs. All these were in opposition to the life and example of Christ. So is most of what the world would have us believe today.
What were Jesus Christ's views on the important things in life? Love for God and man, a kind word and a kind act, humility, and peace. These are the things He valued; these are the things He taught His disciples to value. We know this. We study His words and life. We try to become more like Him. But often, our attempts go astray because we are trying to mix what our peers, culture, and society define as happiness and success with the things of God.
How does one learn to be content, not so much with what he has or is, but with what the Lord sees in Him? They are often two very different things.
The first answer is probably to make sure that we are looking in the right places for the answers we need. Our pursuit needs to focus on the same things that we sought out when we went looking for Christ in the first place. The answers are found in our scriptures, in prayers and the intimate feelings within our hearts. The solutions are in our ability to emulate Him, not a fashion magazine.
The disciple's job is to begin figuring out what the difference is between God's voice and the world's. We all have basic needs (basic needs, not what we'd, like those needs to be) for supporting life, but we often forget that a big part of that life is the spirit that dwells within us. We have a responsibility to nourish and protect our soul as well as our God-given bodies. Are the goals and activities we choose for ourselves honoring and nurturing that part of us? Are we following an example that leads us to greater peace or a greater list of things to do and places to be in order to measure up?
Make sure your assessing this part of yourself along with your "bottom line". What is the Lord's standard for His disciples? How does He measure your worth? What things in your life keep you the closest to Him, His peace, and His love and which things do not?
Learn to minimize the distractions and find contentment in the things that really matter for who you are, and who God wants you to be.
July 24th is celebrated by the members of The Church of Jesus Christ of Latter-day Saints as "Pioneer Day". It is a day we honor those who were the first members of the LDS Church in this time period. These were the people who felt the Spirit and were willing to step outside of their comfort zone to follow the whisperings of their heart about a vision given to a young farm boy and an additional book of scripture. They joined the church in its youngest phases and though their blessings were numerous, so were the challenges they faced.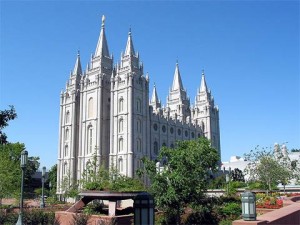 For some of us it's easier to declare your religious affiliations than it is for others. There are still many people who don't want their friends and family to experience the freedom of choosing a religion that is different than their own or simply unfamiliar to them.
This is the problem many of the early church members faced, except often to the furthest extremes such things can be taken. Eventually, many set forth on a new quest for someplace to call their own. They wanted someplace to build up their faith in God while avoiding conflict with their fellow man. Like many of that time, their desire for someplace different, and hopefully better, lead them to journey across an American continent that was wild and, at times, unfriendly as well. Not all of them chose the best times, supplies or circumstances to travel in, making the journey all that more difficult. Even those who the best prepared would not find the journey easy. Many would not even make it.
I think of the many days I fall into bed exhausted from my meager labors and wonder if my spirit and stamina would have allowed me to follow my new faith across the continent. My soul and confidence shrink away in wimpy fear of such thoughts. There is something I have learned from pondering these events, however. I learned that just as God knows and watches over each of us in today's world, He knew and watched over each person who set his feet on a Westward track. He knew their weaknesses and strengths. He knew what they were capable of better than they. He never gave them more than they were able to handle.
I am amazed at how much they were able to handle under God's watchful hand. I wonder what I have allowed my own weaknesses to let me shrink away from that seem too difficult when the Lord needed me to reach the other side of to reach a greater state of peace. Sometimes I simply fear the journey.
There is something else I've learned. It's not really that these men and women were looking for the types of trials they would face; they were simply looking to follow God's will for them. That, I think, is a whole different matter. That, I would hope, my spirit would not shrink from. Yes, the journey was difficult. But that isn't really the point sometimes. Mostly the pioneers were just doing what they had to for two reasons- to survive and to serve God.
In that way, I think many of us are still pioneers. We go and do things every day that serve these two purposes. Maybe not as distinctly but our main focuses are often, "What do I and my family need to meet our basic needs?" and second, "what does God need me to do today?"
Where can those two questions take us? Often outside of our comfort zone. We make sacrifices to help, protect, and serve those we love. Sometimes we make even greater sacrifices to follow Jesus Christ. Many can not find time in their busy modern lives for God. The disciple makes time for Him first. We often find our feet walking paths that we would not choose for ourselves. We are often tried and tested beyond what we think we can bare. We are each doing the best we can with the knowledge and love for God given to us. We open those same paths for those around us.
This pioneer day, think about the ways you bring God into your life every day. Think about the things you do in His name. What part of your own spirit follows the example of those who have gone before you? What part of your own family history represents a milestone that allows you to enjoy more of the life you have today? Pioneer day is for all of us. It's about sacrifices and actively following Christ, no matter where the path leads.
I've talked a lot about the Spirit that a disciple of Christ needs to carry with him. It's that presence and knowledge of God's will for you that make you the most effective disciple you can be. This Spirit comes in two forms. There is a general presence that testifies of truth as well as gives guidance and direction as it is needed for any and all human beings who have not denied the light of Christ within them. There is also a second step in which the disciple makes specific covenants with God that allow that Spirit to more fully manifest Himself to you. These covenants invite the Holy Ghost's companionship into every aspect of your every day life.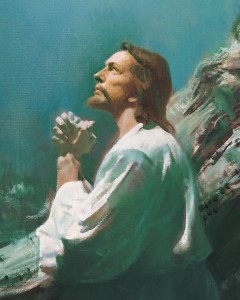 Why the distinction? What can be gained from the added step of covenant making? And lastly, what covenants need to be made in order to receive these increased blessings? It's about promises and commitment. The more committed we are to Jesus Christ, the more our actions show it, the more our lives invite the Holy Ghost and the more we are able to feel His affect in our lives. Making covenants with God is an increased measure of commitment and the ordinance of baptism opens the way for these blessing of the Spirit.
Shortly after baptism, through the power of the priesthood present in The Church of Jesus Christ of Latter-day Saints, we are given the gift of the Holy Ghost. This is when we are given the privilege to have the Spirit as our constant companion as long as we are trying to live up to the promises we made at baptism. He acts as a testifier of Jesus Christ to strengthen and build our testimonies. He also acts as a guide, comforter, and a conduit for many other blessings. The Holy Ghost should be the closest and most valuable friend a disciple of Christ can have with him on life's journey.
To understand this distinction further, let's look at the example of Peter.
Peter was one of Christ's most faithful disciples. He recognized the divinity in the Savior when many walked away. He served faithfully by the Savior's side. He indicated that he wanted to be found in no other place than with the Savior.
During the last supper, Peter proclaims his steadfastness in defending Christ. Then sadly, a short time later, he would deny his knowledge of Christ three different times. (See- Matthew 26:33-35, 58, 69-75)
Then, after the Holy Ghost is given to the disciples at Pentecost, Peter's perception of his mission and goals as a disciple of Christ changes. Because of that constant reaffirming presence, Peter finds strength that was previously beyond his capabilities. (Acts 4 & 5)
That's the value of the Holy Ghost. Expressing true commitment through covenants with God, then living up to them, provides and extra strength and shield to your life. When the Holy Ghost is allowed fully into your life you can find testimony and faith beyond that you have ever previously known.
In this blog we talk about many different ways someone can become, and serve as, a disciple of Jesus Christ. To me, this is the most valuable decision any of us can make in this life. Choosing to actively follow Christ can make everything else in our lives fall into place.
A big part of this choice is what we are willing to do to honor it. Within The Church of Jesus Christ of Latter-day Saints we express our willingness to follow Christ through the covenants that we make with God. In each step of the journey, we progress in our ability and desire to follow the path that has been defined for us, and laid before us by Jesus Christ. We make covenants in order to promise God that we are willing to live His laws to the best of our ability. He promises blessing and help in return. A little further down the road, when we have mastered the promises we have already made, God invites us to make additional covenants. Each of these has a specific purpose: to lead us back to Heavenly Father and Jesus Christ and to give us the skills and tools that we will need to dwell in their presence with this life is through.
Joseph Smith once composed a list, entitled the Articles of Faith, to explain to those of other faiths exactly what the beliefs of The Church of Jesus Christ of Latter-day Saints are. The fourth article outlines the most basic steps, including covenants or ordinances, that must be made to enter into Christ's church.
We believe that the first principles and ordinances of the Gospel are: first, Faith in the Lord Jesus Christ; second, Repentance; third, Baptism by immersion for the remission of sins; fourth, Laying on of hands for the gift of the Holy Ghost. (Articles of Faith 1:4)
These are a disciple's steps as well. Discipleship is based on a firm belief in and love for Jesus Christ, followed by an understanding of His atoning sacrifice, sorrow for our own sins and taking steps to try to be more Christ-like, then baptism and the gift of the Holy Ghost.
Baptism is our first opportunity to actively make promises about our desire to live a Christ did and to follow His path back to heaven. With that in mind, the first ordinance encountered within the LDS church is baptism. Just as Christ was baptized, we need to be baptized to begin a new phase of discipleship. Among other things we make promises to remember Christ, to keep the commandments, and to stand as a witness for Him wherever we are. In return, we are admitted fully into Christ's fold and church, and we are invited to have the Holy Ghost as our companions on a constant basis.
Members of the LDS church can make further covenants, adding another dimension of commitment to our faith in Jesus Christ. This is why we build temples all over the world. It is within the walls of those beautiful buildings that we once again present ourselves to God and voice our willingness to follow Him in more specific details. The basic purpose is to come as close to Heavenly Father and Jesus Christ as we can, both now and in eternity. Once that is established, we also make those promises binding to our entire family unity. In other words, we want to be in God's presence, but what makes it most like Heaven is being there with our family. So, we commit to helping and supporting each other in our efforts to develop Christ-like attributes and relationships. This is part of Heavenly Father's plan of happiness for us, His children.
People outside of the LDS church often wonder about the temples: why they are restricted to only certain people and what kinds of secrets are found inside. When you look at God's plan and the way He gently leads His children, you'll see that He takes the best parts of you and magnifies them at whatever stage of your life you happen to be in. His gospel works in steps and natural progressions. No one would expect you to cook Thanksgiving dinner for 100 people if you are just barely learning how to make macaroni and cheese. That same concept applies to the gospel of Jesus Christ. He wants you to be ready and understand where you're headed on each step of the journey. Therefore, we do not enter the temple until we have mastered ourselves enough to keep smaller promises and consistently walk with Christ. Then, we can step up the pace and enter a new phase of the journey in the temple.
What goes on in the temple is exactly what I mentioned. It is another set of promises made between you and Heavenly Father. It isn't something so very secret as much as it is something that is very sacred and special. Every promise made is based in something you can find in Christ's teachings, but they are very specific. It's another step closer to Christ and another step closer to God.
Want to improve your potential as a disciple of Christ? Begin with re-affirming your faith in Him and the atonement. Step forward into the waters of baptism and the companionship of the Holy Ghost and then follow the path onward until you find yourself at the temple. Enter ready to make special promises and leave closer to Christ and a much more effective disciple. It's all part of the disciple's path.
People look to Christ for many different reasons, just as they did during His mortal ministry. Some came looking for miracles, some to have their daily needs met, some to try and find fault with Him, some to seek forgiveness, some to learn from Him and feel His love. What first brought you to Christ? Are your reasons the same now as they were then?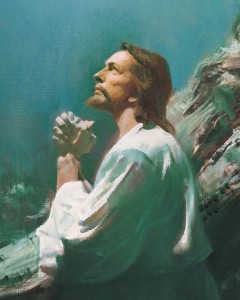 The more time that we spend getting to know Christ and emulating His behavior, the more we learn about the depths of His love for us. The more we stand in awe of what He has done for us. The more we want to share that joy with others around us. Understanding His love and recognizing the depths of our own are the elements that motivate us toward becoming better disciples of Christ.
For me, the most important part of coming to know Christ is coming to know and understand the true power of the atonement. What a wonderfully marvelous blessing. I think of Christ with His disciples, shortly after feeding the five thousand. Many began to follow Him because of that miracle. They looked for Him to feed and take care of Him. But, when Jesus tried to invite them into His presence more fully, many turned away.
And Jesus said unto them, I am the bread of life: he that cometh to me shall never hunger; and he that believeth on me shall never thirst. (John 6:35)
Hearing Christ proclaim this and express His divinity was beyond their capacity to understand. They walked away.
From that time many of his disciples went back, and walked no more with him.
Then said Jesus unto the twelve, Will ye also go away?
Then Simon Peter answered him, Lord, to whom shall we go? thou hast the words of eternal life.
And we believe and are sure that thou art that Christ, the Son of the living God. (John 6:66-69)
Those who stayed understood more fully what Christ's role in their lives was to be. They understood that no one else could do for them what Jesus Christ could do. Others have preformed miracles, other have taught great truths, others have show great kindness and mercy. No other could atone for our sins and open the doors to resurrection and eternal life for us. Jesus Christ has offered each of us with the most exquisite bread, but it is still up to us whether we accept it or turn away. Discipleship is the result of accepting the atonement, not as a one time occurrence or a blanket effect for every human fallacy that when could commit, but as a treasured gift that we will reach for again and again. Each time we express sorrow for our sins and inadequacies, each time we exercise repentance, each time we turn to Christ with our broken hearts and wounded souls, we come away filled to an extent we never thought possible. When you understand and experience that type of connection, where else would you go other than the path the Savior invites you to walk with Him? How much excitement would you feel? Who would you want to share that with? Pondering and answering these questions are the heart of discipleship. We follow because we love Him and we understand His love for us.
I think of a very clear example of the power of the atonement given in the Book of Mormon. This account by Alma the Younger is one of the most powerful testimonies of the power the atonement I have ever come across. It's long, but definitely worth the read.
And now, O my son Helaman, behold, thou art in thy youth, and therefore, I beseech of thee that thou wilt hear my words and learn of me; for I do know that whosoever shall put their trust in God shall be supported in their trials, and their troubles, and their afflictions, and shall be lifted up at the last day.
And I would not that ye think that I know of myself—not of the temporal but of the spiritual, not of the carnal mind but of God.
Now, behold, I say unto you, if I had not been born of God I should not have known these things; but God has, by the mouth of his holy angel, made these things known unto me, not of any worthiness of myself;
For I went about with the sons of Mosiah, seeking to destroy the church of God; but behold, God sent his holy angel to stop us by the way.
And behold, he spake unto us, as it were the voice of thunder, and the whole earth did tremble beneath our feet; and we all fell to the earth, for the fear of the Lord came upon us.
But behold, the voice said unto me: Arise. And I arose and stood up, and beheld the angel.
And he said unto me: If thou wilt of thyself be destroyed, seek no more to destroy the church of God.
And it came to pass that I fell to the earth; and it was for the space of three days and three nights that I could not open my mouth, neither had I the use of my limbs.
And the angel spake more things unto me, which were heard by my brethren, but I did not hear them; for when I heard the words—If thou wilt be destroyed of thyself, seek no more to destroy the church of God—I was struck with such great fear and amazement lest perhaps I should be destroyed, that I fell to the earth and I did hear no more.
But I was racked with eternal torment, for my soul was harrowed up to the greatest degree and racked with all my sins.
Yea, I did remember all my sins and iniquities, for which I was tormented with the pains of hell; yea, I saw that I had rebelled against my God, and that I had not kept his holy commandments.
Yea, and I had murdered many of his children, or rather led them away unto destruction; yea, and in fine so great had been my iniquities, that the very thought of coming into the presence of my God did rack my soul with inexpressible horror.
Oh, thought I, that I could be banished and become extinct both soul and body, that I might not be brought to stand in the presence of my God, to be judged of my deeds.
And now, for three days and for three nights was I racked, even with the pains of a damned soul.
And it came to pass that as I was thus racked with torment, while I was harrowed up by the memory of my many sins, behold, I remembered also to have heard my father prophesy unto the people concerning the coming of one Jesus Christ, a Son of God, to atone for the sins of the world.
Now, as my mind caught hold upon this thought, I cried within my heart: O Jesus, thou Son of God, have mercy on me, who am in the gall of bitterness, and am encircled about by the everlasting chains of death.
And now, behold, when I thought this, I could remember my pains no more; yea, I was harrowed up by the memory of my sins no more.
And oh, what joy, and what marvelous light I did behold; yea, my soul was filled with joy as exceeding as was my pain!
Yea, I say unto you, my son, that there could be nothing so exquisite and so bitter as were my pains. Yea, and again I say unto you, my son, that on the other hand, there can be nothing so exquisite and sweet as was my joy. (Alma 36:3-21)
While many of us will never go through this type of instant and dramatic change, we are familiar with the emotions associated with this account. We have come to know Christ. When we know Him and our hearts have been filled with joy through the atonement, we will choose no other path than His. The desire to share, serve, and follow comes not from a sense of duty, but of conversion to the love, joy, peace and gratitude of the gift of the gospel, its pearl of great price.
Yea, and from that time even until now, I have labored without ceasing, that I might bring souls unto repentance; that I might bring them to taste of the exceeding joy of which I did taste; that they might also be born of God, and be filled with the Holy Ghost. (Alma 36:24)
That's why we choose discipleship.
Today, I had the pleasure to spend some time at a park near my home. Aside from the mosquitoes that seem to be able to find me from miles around, I had a pleasant time. There is a pond and walking trail meandering through partially wooded areas. It's a wonderful place to spend some quiet time. As I wandered around a bit, I thought about a quote I recently read from C. S. Lewis.
"I believe in Christianity as I believe that the sun has risen: not only because I see it, but because by it I see everything else." C.S. Lewis
I'm grateful for my understanding of Heavenly Father and Jesus Christ. He's right. Knowing I'm part of an eternal family and striving for a personal relationship with my Savior makes me a better person, but it also changes my perspective on many other things.
Knowing God, believing in Him and in His plan for our lives, allows me to see His touch in the world around me. I see Him in so many different ways on so many different days. These are a few of the things I thought of on my walk, that help me understand divinity and love a little better.
I'm grateful for:
Dandelions and roses
Gentle breezes
Sunsets and stars
The smell of lilac trees and rain in Arizona
Warm chocolate chip cookies
Willow trees
Thunderstorms
Butterflies, lightening bugs, and hummingbirds
The sound of cicadas and spring peepers
Bubble baths
And yes, Bug spray
I see each one of these things, and many more, with more clarity and appreciation when I've first looked to see where God is in my day. I see goodness and beauty. I see His love. I also see one thing more: me.
Sometimes this is the thing I overlook most if I'm not looking through the vision of my faith. If I look out at the vast world with its many wonders, creations, and even modern inventions, it becomes very easy to feel small and insignificant. If I'm exercising my belief in God first, then I have a different perspective of myself as well. I see more of what makes me beautiful and valuable as a child of God and a disciple of Christ, and I see more of the ways Heavenly Father has touched my life with His love.
Considering this on my walk also brought to mind a set of scriptures.
Lay not up for yourselves treasures upon earth, where moth and rust doth corrupt, and where thieves break through and steal:
But lay up for yourselves treasures in heaven, where neither moth nor rust doth corrupt, and where thieves do not break through nor steal:
For where your treasure is, there will your heart be also.
The light of the body is the eye: if therefore thine eye be single, thy whole body shall be full of light. . . .
Therefore I say unto you, Take no thought for your life, what ye shall eat, or what ye shall drink; nor yet for your body, what ye shall put on. Is not the life more than meat, and the body than raiment?
Behold the fowls of the air: for they sow not, neither do they reap, nor gather into barns; yet your heavenly Father feedeth them. Are ye not much better than they?
Which of you by taking thought can add one cubit unto his stature?
And why take ye thought for raiment? Consider the lilies of the field, how they grow; they toil not, neither do they spin:
And yet I say unto you, That even Solomon in all his glory was not arrayed like one of these.
Wherefore, if God so clothe the grass of the field, which to day is, and to morrow is cast into the oven, shall he not much more clothe you, O ye of little faith?
Therefore take no thought, saying, What shall we eat? or, What shall we drink? or, Wherewithal shall we be clothed?
(For after all these things do the Gentiles seek:) for your heavenly Father knoweth that ye have need of all these things.
But seek ye first the kingdom of God, and his righteousness; and all these things shall be added unto you. (Matthew 6:19-33)
If I could, I think the treasures I'd want most to take with me to heaven would be a bouquet of dandelions from my children, a little baby drool on my shoulder, a warm chocolate chip cookie, and a glass of cold milk. Somehow I suspect that because God knows me, those things are probably waiting for me. In the mean time, I'll spend a little more time considering the lilies and His many other creations that are meant to bring me peace and happiness in this life. I'll try a little harder to push the cares of the world aside and see things through God's eyes.
There is a set of scriptures within the Doctrine and Covenants that has always given me a bit of trouble. Not because of what they actually say, but because of what my puny brain focuses on and remembers from what they say. See for yourself:
Organize yourselves; prepare every needful thing, and establish a house, even a house of prayer, a house of fasting, a house of faith, a house of learning, a house of glory, a house of order, a house of God;
That your incomings may be in the name of the Lord, that your outgoings may be in the name of the Lord, that all your salutations may be in the name of the Lord, with uplifted hands unto the Most High— (D&C 109:8-9)
Can you guess what parts I remember every time I close the scriptures and walk away? Organize, order and house. Somehow over the years I've taken a beautiful concept and turn it into something that seems impossible for me. I'm not an organized person. Far from it in fact. Because these scriptures start with and re-emphasize these words, I have equated and orderly, clean, and well-running home with a heavenly home. Somehow I've assumed that God can only be closest to me when my chores are done. But really, that's not what the scripture says at all.
Though these verses were given to provide specific parameters for what should be available to the members of The Church of Jesus Christ of Latter-day Saints when they entered God's temples. As you can tell, I believe it is also a pattern for what God would like to have present in our every day lives and dwellings. These are the things that matter most to our Heavenly Father as we try to build our lives around His son, Jesus Christ and His teachings. In a sense, these two scriptures give us a pretty clear direction on where our personal priorities should be. Yes, there are plenty of things we face every day that aren't covered here, but perhaps when we place these first, it becomes clearer what we are supposed to do with the rest of the items on our daily "to-do" lists.
The problem is, I tend to get caught up in the "to-do" part, which puts my mind on worldly matters, and I forget that the parts that are most important. Does Christ ask His disciples to scrub their toilets before saying their morning prayers? Not really. There is a place for a clean home; it offers peace and a greater sanctuary from the world. But, what really matters as we try to build a relationship with the Savior is not necessarily the "organized" part, but what He is actually asking us to be reliable and organized in. Have you forgotten the other parts of the instructions?
Let's review:
Organize yourselves; prepare every needful thing, and establish a house, even a house of prayer, a house of fasting, a house of faith, a house of learning, a house of glory, a house of order, a house of God;
That your incomings may be in the name of the Lord, that your outgoings may be in the name of the Lord, that all your salutations may be in the name of the Lord, with uplifted hands unto the Most High— (D&C 109:8-9)
The things we need to make sure we have in our homes are: prayer, fasting, faith, learning, and worship. We need to make sure our homes are places where God is invited and can enter. Sure, it's nice to offer Him a seat without first having to brush off yesterday's paper. But it's more important that the spirit of the home is inviting to His goodness and purity. The thing that is needful, the thing that must be present is Christ.
When you take a look at your "to-do" list tomorrow, check and see how many of these elements are present. How fully are you providing yourself with a house of God? Where can you improve? When you look at it from God's perspective which things have you been constantly adding, just to beat yourself up with, that don't really matter for the type of organized home you want?
Take a look and see how organized you are according to God's pattern and I'll try to do the same.
Grief, pain, and suffering are a natural part of our time here on earth. Though it often seems that we would like to skip over this part of our learning process, without them we would not be able to fully experience and feel their contrasting emotions such as: peace, gratitude, joy.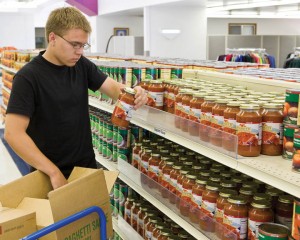 Still, it's difficult in the moment of suffering. Sometimes it's even more difficult when we're watching a friend or loved-one going through their own trials of life. Probably one of the worst feelings in the world is watching someone's grief and having no idea what you can do to support them. While I do not claim to have all the answers for any given situation, I can give you a few thoughts and ideas to spark your own feelings and promptings from the Spirit. There is almost always a way for the disciple of Christ to reach out and let someone know they're loved. It's just up to us to open our hearts and minds to God's promptings.
First, consider the example of Christ. The number of people He encountered everyday with visible and hidden pains was sometimes incomprehensible. He offered a little of Himself to each one. He offered the part they needed most. Sometimes it was healing, but often His actions involved other things entirely. Sometimes it was words of comfort, sometimes it was simply exposure to His presence. None of these are exclusively out of our reach.
We can offer our time. We can offer brief words of comfort. We may not know exactly what to say but we also need to remember that grieving and stress are not times for eloquent speeches. Those moments of great need were not the times that Christ delivered His longest sermons, but they were often the most poignant for each of us.
Neither do I condemn thee. (John 8:11)
Suffer the little children. (Matthew 19:14)
Peace, be still. (Mark 4:39)
Mary. (John 20:16)
Simple words are often best.
I'm sorry.
This must be hard.
I love you.
I'm not judging you.
I'm here for you.
Keep it simple and speak from your heart and spirit. They'll hear what they need most.
Though you may have experienced a similar trial, you can not fully know what anyone else feels. Do not presume that you know exactly how your friend feels during her own experience. Offer only that your experiences are similar and that it might be easier for you to understand thoughts and feelings they have been reluctant to share with others.
There are two other examples from Christ's life that teach me a great deal about how to serve. Even when I have no idea what else I can do, I can cry with my friend, and I can ask what they need from me most.
Jesus Christ cried with His friends as He approached the tomb of Lazarus. He knew that in a moment there would be no need for grief, but these were His friends, the grief of the moment was real and He felt it with them. Sometimes it just helps to see and know that someone else is crying with you. Give them your presence and your time. Listen, don't talk. Don't offer judgments or solutions. Offer your hand or a gentle embrace as appropriate. Often these simple gifts are far more powerful than words.
At other times, Christ gave us a different kind of example. Even when He knew the desires of their heart, even when He knew exactly what they needed, Christ often put the power of choice back into the hands of the one in need. He would ask, "What would you have me do?" If you honestly don't know, ask. Be sincere, offer a few suggestions if you must. Make it clear that you want to help and uplift in the way the grieving person feels they need most in the moment.
If you can see that their need is great but they are unable or unwilling to tell you what you need, then just do something. It may not be exactly what they need, but if you prayerfully consider your options and move forward without waiting for them to ask for something, you open the door and let them know how serious you are about helping them anyway you can.
Here are a few more ideas to consider.
A gift of tissues and chicken noodle soup are almost always a sweet gesture. Often, food and casseroles are things that many people think of. If this seems to be the case, consider creating a meal or two that are completely frozen. The days of stress and grieving are often much longer than the generosity and notice of those around someone, explain that you want them to have something for later: for the days when their healing is slow and they just need someone else to do the cooking. This works in the immediate to let them know where your thoughts lie, it also extends your gift to a time when their need may be less obvious as it is at first.
Provide them with a new pillow or stuffed animal with a comforting feel. Explain that it is to be used in those sad moments when no one is around to hug. The item represents a hug from you.
Give them a journal or nice notebook and pen. Encourage them to try writing a few of their thoughts and feelings when they seem overwhelming. The act of writing them allows the person to order their thoughts, calm their soul, and eases a little of the burden. Other items that might be appropriate for different individuals would be a recording device, colored pencils, paints, or scrap booking materials.
Have these thoughts sparked ideas of your own? Grab a notebook and write them down. You never know when Christ will need you to remember them.
Really, the possibilities are endless. That's part of the problem when you desperately want to help and feel at a loss. Consider your own thoughts, what would you want most in the same situation? Consider your loved one, what are their favorite things? Consider your Savior, does He offer an example you can follow? Consider all of these, then take these thoughts to God in prayer. Tell Him about those things you've considered, the things you value most about the one who is hurting, how desperately you want to serve as Christ disciple and that you are offering your hands to Him. Ask Him, and then follow the warmth and feelings of your heart.