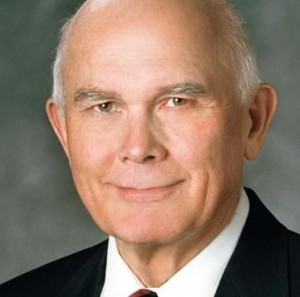 Elder Dallin H. Oaks, an Apostle of The Church of Jesus Christ of Latter-day Saints, gave an address on freedom of religion at the Chapman University School of Law on February 4, 2011.  In this address, Elder Oaks said that all organized religions need to band together to protect the religious freedom guaranteed in the United States by the first amendment to the Constitution.
Many people don't realize that the goal of the first amendment guaranteeing freedom of religion is meant to keep the U.S. government from forcing a state religion upon the people (as had been done in Europe, causing many to seek religious freedom in America).  The founding fathers meant to give religion an honored, protected, and necessary place in American society.  John Adams said,
"We have no government armed with power capable of contending with human passions unbridled by morality and religion.  Avarice, ambition, revenge, or gallantry, would break the strongest cords of our Constitution as a whale goes through a net.  Our Constitution was made only for a moral and religious people.  It is wholly inadequate to the government of any other" (CHARLES FRANCIS ADAMS,THE WORKS OF JOHN ADAMS,SECOND PRESIDENT OF THE UNITED STATES,228–29; Books for Libraries Press, 1969).
In public discourse, the country's leaders have begun to substitute the phrase, "freedom of worship" for "freedom of religion."  They are not the same.  Freedom of worship is the right to meet at church, synagogue, or mosque.  This right to worship is a blessing, but keeps religion behind closed doors and in the private lives of believers.  Freedom of religion protects not only the right to teach the tenets of religion to religious followers, but the right to express beliefs in the public square, to vote according to conscience and to attribute moral choices to immutable laws created by God.
Things are turning inside out.  More so than ever, morality is attributed less to God and more to personal choice.  A pastor who cites the Bible to call homosexual activity a sin, offends those who feel it is their "sexual right" to engage in it.  This preaching makes them "uncomfortable," and in their desire to justify their behavior, they want to quiet the pastor.  By creating a civil right to justify their behavior, the pastor becomes the transgressor against them, and traditional morality is turned on its head.
Morality is not situational, and religious people have the right not only to worship, but to express their religious beliefs, to vote according to conscience, and to seek to uphold the  Judeo-Christian moral basis of American society.
*More about Dallin H. Oaks' address
*An interview with Dallin H. Oaks
*The full transcript of the address
A talk given by Bishop Craig Broadbent
Moorestown Ward, June 20, 2010
 Look carefully at this sentence… There's a lot of people in this world. Do you notice anything wrong?
Same sentence in a slightly different way… There is a lot of people in this world. Notice anything this time?
Now look at this sentence… There are a lot of people in this world.
Now do you hear it? The last sentence is the grammatically correct one. The first and second are incorrect (There's vs. There are).
One of the dangerous things about sloppy grammar or spelling is that after a while, when it's been used countless times (especially without correction), it starts looking or sounding correct. Or, it becomes acceptable when permitted to go on uncorrected.
Texting and spelling checkers, among other things, have, to some extent, bred in all of us a casual disregard for correct spelling. (Now you're all going to be watching for my grammatical mistakes instead of listening to my real message.)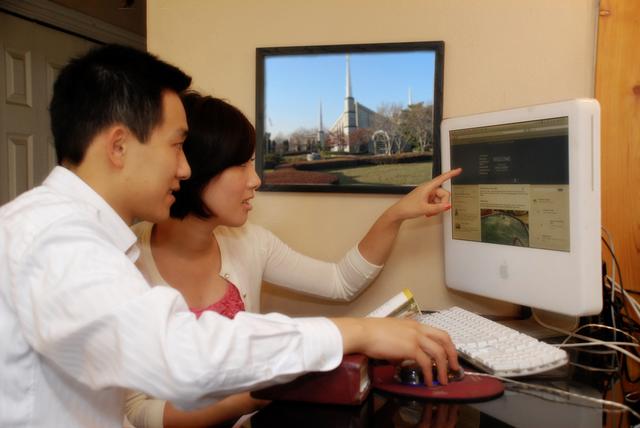 Considering this example, isn't this exactly what has happened (and continues to happen) in many areas of our society? For those who remember it (or have heard about it), in the first decades of TV, married couples were not shown in bed together and were often shown as having separate beds. Strict rules of television broadcasting restricted an on-screen kiss to under six seconds, and the participants could not recline during the kiss.  Contrast that with what is often shown on TV today with characters who aren't even portrayed as married.  Gradually, standards have declined until extra-marital sexual encounters are the norm.  The slow introduction of this practice has brought about a certain familiarity, and familiarity has bred a casual disregard for the sanctity of virtue and chastity.
This can also happen to us in many other aspects of our lives as well. We need to be particularly mindful of those areas which have eternal consequences.  We've all heard the saying… "Familiarity breeds contempt." It originates from one of Aesop's fables about the Fox and the Lion… which goes like this…
When first the Fox saw the Lion he was terribly frightened, and ran away and hid himself in the wood. Next time, however, he came near the King of Beasts, he stopped at a safe distance and watched him pass by. The third time they came near one another the Fox went straight up to the Lion and passed the time of day with him, asking him how his family were, and when he should have the pleasure of seeing him again; then turning his tail, he parted from the Lion without much ceremony. Thus we see… "Familiarity Breeds Contempt."
There are two definitions for "contempt" —
              a : the act of despising : the state of mind of one who despises : disdain    … OR…
              b : lack of respect or reverence for something 
It is the second definition we will begin with, and we will call it by another name: "Casual disregard."  Familiarity breeds a casual disregard.  This is what the Fox experienced in the fable — a casual disregard for the Lion's power to attack and eat him.
It seems to me a casual disregard creeps in well before full contempt. From there, it grows into to total disregard and finally to hatred and enmity.
Taking the TV example, consider how those who now oppose the immoral acts often portrayed on TV, are viewed by the general public… as closed minded, politically incorrect and unaccepting — basically as the bad guys.
Ludwig Wittgenstein, an Austrian-British philosopher said –
"The aspect of things that are most important for us are hidden because of their simplicity and familiarity."
There is an important truth in this statement regarding members of The Church of Jesus Christ of Latter-day Saints. Part of my message today is to not let things familiar to us (particularly related to the gospel and one another) breed in us a casual disregard for their importance.
Familiarity breeds casual disregard
What do I mean by a casual disregard?  I'd like to read part of a story told by President Boyd K. Packer about Spiritual Crocodiles. Some of you may be familiar with this story. I believe its theme is an example of the casual disregard of which I speak.
(President Packer related the following story after attending to an assignment in Africa…)
 
We had no automobile, and without telephones there was no way to get a replacement until late in the day. We faced the disappointment of sitting around the compound all day. Our one day in the park was ruined and, for me, the dream of a lifetime was gone.
I talked with a young ranger, and he was surprised that I knew many of the African birds. Then he volunteered to rescue us.
"We are building a new lookout over a water hole about twenty miles from the compound," he said. "It is not quite finished, but it is safe. I will take you out there with a lunch, and when your car comes late this afternoon we will bring it out to you. You may see as many animals, or even more, than if you were driving around."
On the way to the lookout he volunteered to show us some lions. He turned off through the brush and before long located a group of seventeen lions all sprawled out asleep and drove right up among them.
We stopped at a water hole to watch the animals come to drink. It was very dry that season and there was not much water, really just muddy spots. When the elephants stepped into the soft mud the water would seep into the depression and the animals would drink from the elephant tracks.
The antelope, particularly, were very nervous. They would approach the mud hole, only to turn and run away in great fright. I could see there were no lions about and asked the guide why they didn't drink. His answer, and this is the lesson, was "Crocodiles."
I knew he must be joking and asked him seriously, "What is the problem?" The answer again: "Crocodiles."
"Nonsense," I said. "There are no crocodiles out there. Anyone can see that."
I thought he was having some fun at the expense of his foreign game expert, and finally I asked him to tell us the truth. Now I remind you that I was not uninformed. I had read many books. Besides, anyone would know that you can't hide a crocodile in an elephant track.
He could tell I did not believe him and determined, I suppose, to teach me a lesson. We drove to another location where the car was on an embankment above the muddy hole where we could look down. "There," he said. "See for yourself."
I couldn't see anything except the mud, a little water, and the nervous animals in the distance. Then all at once I saw it!—a large crocodile, settled in the mud, waiting for some unsuspecting animal to get thirsty enough to come for a drink.
Suddenly I became a believer! When he could see I was willing to listen, he continued with the lesson. "There are crocodiles all over the park," he said, "not just in the rivers. We don't have any water without a crocodile somewhere near it, and you'd better count on it."
The guide was kinder to me than I deserved. My "know-it-all" challenge to his first statement, "crocodiles," might have brought an invitation, "Well, go out and see for yourself!"
I could see for myself that there were no crocodiles. I was so sure of myself I think I might have walked out just to see what was there. Such an arrogant approach could have been fatal! But he was patient enough to teach me…. (Boyd K. Packer, "Spiritual Crocodiles," Ensign, May 1976, 30).
Do we have a CASUAL DISREGARD…
For counsel from the prophet, leaders, parents, etc? (Do we feel that we ultimately know what's best?  Do we listen to General Conference, or read the talks in the Ensign magazine?)
For ordinances – how do we approach the Sacrament each week?
For one another (members of our family or even for one another in the Church)?
For the need to repent?
For reading the scriptures, praying, and attending our church meetings?
For magnifying our callings?
For the ways we worship?
For the covenants we have made (baptism, temple)?
And, for living the commandments with exactness and diligence?
George Sands said, "Admiration and Familiarity are strangers."  Antoine de Rivarol said, "Familiarity is the root of the closest friendship, as well as the intensest hatreds."  William Bernbach said, "In communications, familiarity breeds apathy."  I think this quote perhaps has much broader applicability than just communications.
When we casually disregard the aforementioned things, there may be nothing that happens immediately, the first time we do/don't do it. There may not even be apparent consequences the second, third, or fourth time we behave with casual disregard for the things on this list. However, the message here is that eventually we will be bitten by the spiritual crocodiles, most likely when we are least expecting it.
The Book of Mormon suggests at least one possible source for the growth of a casual disregard.
"Yea, and we may see at the very a time when he doth prosper his people… yea, and in fine, doing all things for the welfare and happiness of his people; yea, then is the time that they do harden their hearts, and do forget the Lord their God, and do trample under their feet the Holy One.
"Yea, how quick to be lifted up in pride; yea, how quick to boast, and do all manner of that which is iniquity; and how slow are they to remember the Lord their God, and to give ear unto his counsels, yea, how slow to walk in wisdom's paths!
"Behold, they do not desire that the Lord their God, who hath created them, should rule and reign over them; notwithstanding his great goodness and his mercy towards them, they do set at naught his counsels, and they will not that he should be their guide" (Helaman 12:2, 5-6).
"Slow to give ear unto his counsels," and "Set at naught his counsels…" These phrases sound to me like the same thing as casually disregarding His counsels.
Obedience with exactness
But what's so harmful about a casual disregard for things related to the gospel?  Often times we're not even in the act of blatantly sinning.  However, it is contrary to our Heavenly Father's plan of happiness.
So, what does the opposite of "casual disregard" look like? In Alma we read about the Stripling Warriors…
"Yea, and they did obey and observe to perform every word of command with exactness; yea, and even according to their faith it was done unto them; and I did remember the words which they said unto me that their mothers had taught them" (Alma 57:21).
The scripture indicates that they did "perform every word of command with exactness." As a result, according to their faith, it was done unto them. The full-time missionaries can certainly attest that they are taught of the importance of exact obedience to the mission rules. They can also testify of the blessings and miracles, as they have done so.
"We all are prone, once in a while, to be in a state contrary to the nature of happiness, and not necessarily because we have pursued wickedness or iniquity to a full extent. But so long as we are in this earthly probationary state, the adversary can influence us. We may have become a little careless. We may have neglected our relationships with those closest to us—those who are our first responsibility—our spouse, our children, or our parents. Perhaps we may have permitted small bad habits or attitudes to enter into our lives; or perhaps we have even lost to some degree an understanding of the importance of keeping a covenant with exactness. If so, we are in a dangerous state. We must become aware of it. We cannot afford to ignore the situation. We may observe that for some time we are not really happy, that we must constantly force ourselves to smile, or perhaps that we are in a state close to depression. One may not yet have formally broken a covenant, or may even still manage to hide behind a facade of happiness. Although we might deceive others, we cannot deceive ourselves, and we cannot deceive the Lord.
"When the Spirit of the Lord is withdrawn even in part, we feel it… Shadows of darkness will fall upon the soul, and, in this state, an awareness of what is happening to us is essential (Elder F. Enzio Busche, Of the First Quorum of the Seventy, May 1989)."
The Book of Mormon prophet Alma said, speaking to his son, Corianton:
"And now, my son, all men that are in a state of nature, or I would say, in a carnal state, are in the gall of bitterness and in the bonds of iniquity; they are without God in the world, and they have gone contrary to the nature of God; therefore, they are in a state contrary to the nature of happiness (Alma 41:11).
The good news is that as we strive to live the commandments with exactness (and as we strive to eliminate casual disregard for those things in our lives (especially those which are most important for us), we will be aligned with our Heavenly Father's plan of Happiness. And, His desire is for us to have joy in this life.
When Jesus Christ first began to teach in the Holy Land, he was casually disregarded by many of the Jews, particularly by the Jewish leadership. They were "familiar" with him as merely the son of Joseph, a carpenter. Over the course of his ministry, however, that casual disregard grew into vehement opposition.
For Christ's Atonement to be effective in our lives, we must exercise our Faith in Him continually, consistently and completely… NOT CASUALLY.   I believe that a casual disregard of the gospel or of spiritual things is essentially a form of sabotaging our faith, making his Atonement less effective or ineffective in our live. The scriptures indicate, as a result, we remain in our carnal and fallen state.
 "But behold, they have received many wounds; nevertheless they stand fast in that liberty wherewith God has made them free; and they are strict to remember the Lord their God from day to day; yea, they do observe to keep his statutes, and his judgments, and his commandments continually; and their faith is strong in the prophecies concerning that which is to come" (Alma 58:40).
Brothers and Sisters, it is not my intent to pound the pulpit or to suggest that we are in a wicked state. In large part, I suppose that my message today is a reflection of things that I've pondered regarding not only the ward, but my own life and my own need for improvement.  My message is more of a reminder, an invitation and a challenge to all of us is to claim the blessings of happiness of the gospel by…
Not letting the Familiarity of our families, each other, and the gospel breed a Casual Disregard in us… and…that living the gospel with more exact obedience will bring greater protection, power, and happiness (and eventually Eternal Life).
Simply put, an ExMormon or Ex-Mormon is a person who used to be a member of The Church of Jesus Christ of Latter-day Saints (Mormon Church), but is no longer.  However, the term has a connotation of rebellion.  Some people who were once affiliated with the Church have simply drifted away and become inactive.  They've established lifestyles that don't include Mormon worship.  Most of these people do not call themselves ExMormons.
Others have encountered a problem with the Church.  This encounter can take several forms: 1) The member has been offended by someone in the local congregation.  Since the Church has a lay priesthood, and everyone serves in temporary callings, the offender might have been in a leadership position.  The person offended blames the Church and estranges himself.  2) The member begins to live in such a way that his/her behavior is against church standards.  This can include drinking or smoking, engaging in gambling or watching pornography, or engaging in sexual sin.  The member has two choices — he can go through a process of repentance and reconcile with the Church; or he can abandon the Church and follow the chosen lifestyle.  If the former member finds fault with the Church, it can give him an excuse to give in to the chosen lifestyle.  3) The member contrives a philosophy that is contrary to Mormon Doctrine.  At this point, nothing happens.  A person can believe whatever he wants and still be a member in full fellowship in the Mormon Church.  But if the person decides that the Church should change to suit him, and he begins to crusade to that effect, he can be excommunicated as an apostate.
The Mormon Church is different than all other churches in that it is led by a prophet of God.  Its doctrines come from Christ through revelation.  So its policies can only be changed by the Lord Himself.  If a member feels that he knows best what doctrine and policy should be, he should find another church or create his own.  Excommunication is meant to be part of the process of repentance, and church leaders are supposed to constantly nurture an excommunicated member towards reconciliation with God and the Church.  But some excommunicated members have no desire for reconciliation.  They would rather go their own way.
At this point, some ExMormons become anti-Mormon.  Much information about the Church that comes from ExMormons is blatantly false and meant to destroy the Church, or at least defame it.  In the time the Prophet Joseph Smith was alive, ExMormons spread vile, false claims that brought bitter persecution against church members, to the extent that many lost property and some lost their lives.  Joseph Smith said this:
"There is a superior intelligence bestowed upon such as obey the Gospel with full purpose of heart, which, if sinned against, the apostate is left naked and destitute of the Spirit of God, and he is, in truth, nigh unto cursing, and his end is to be burned. When once that light which was in them is taken from them they become as much darkened as they were previously enlightened, and then, no marvel, if all their power should be enlisted against the truth, and they, Judas-like, seek the destruction of those who were their greatest benefactors" (Teachings of Presidents of the Church: Joseph Smith, p321).
Thus, if a person outside the Church wants information about Mormons, it is best not to seek it from an ExMormon.  The television series Big Love uses an ExMormon as its "expert," and that is why so many falsehoods are perpetrated on the show.  The biggest is that Mormons practice polygamy.  Mormons do not, and have not since 1890.  Any Mormon attempting to practice polygamy is excommunicated from the Church.  (To read about more errors in the program, click here.)  Anyone wanting information about Mormons and the Mormon Church should inquire of a member in full fellowship.
All through my life I've known the importance of temples. I've known they are necessary for us to know where we came from, why we are here, and where we are going after this life, because the temple ritual is a review of God's Plan of Salvation.  Temples are also important to help family relationships extend beyond this life and last for eternity. With temples we can also make these blessings possible for our departed ancestors. These truths are taught to members of The Church of Jesus Christ of Latter-day Saints, known as the Mormons, from the time they are little and throughout the rest of their lives. I have a testimony of this but wondered why it was so difficult to attend the temple.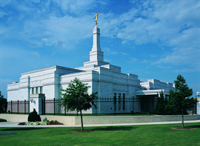 So often my good plans of temple attendance were derailed or sidetracked. Why was it that months passed between trips to the temple? Often at the end of the year I would look back and realize that I had only attended a handful of times. For awhile the nearest temple was in Dallas Texas, a five hour drive away. Then we received the wonderful announcement that we would have a temple in Oklahoma City in 2000. This cut our driving time to less than two hours but unfortunately my temple attendance did not improve.
This really started to bother me as I listened to lessons at church and heard talks in general conference reiterating the importance of temples. It was obvious that temples are important to the Lord and I wanted them to be important to me.
I came across the following words spoken at the funeral of Joseph Smith Sr., father of the prophet Joseph Smith Jr., the prophet of the restoration.
"To dwell in the house of the Lord, and to inquire in his temple, was his daily delight; and in it he enjoyed many blessings, and spent many hours in sweet communion with his Heavenly Father. He has trod its sacred aisles, solitary and alone from mankind, long before the king of day has gilded the eastern horizon; and he has uttered his aspirations within its walls, when nature has been asleep. In its holy enclosures have the visions of heaven been opened to his mind, and his soul has feasted on the riches of eternity." (History of the Church 4:194)
Why weren't my visits to the temple a "delight" and why hasn't my "soul feasted on the riches of eternity"? I decided to take my desires to my Heavenly Father. I knew He would answer my prayers, but as a wise man once said, "You can't steer a parked car." I knew I needed to get to work and "must study it out in [my] mind" (Doctrine and Covenants 9:8). I needed to see what more I could learn about temples.
I decided to start learning about the temples of old. I read about the tabernacles that the Lord commanded the Israelites to build as they journeyed through the wilderness. I read about the Temple of Solomon in all of its glory. The Temple of Zerubbabel was next followed by the Temple of Herod visited by the Savior during his earthly ministry.
In the Book of Mormon, another testament of Jesus Christ, near the beginning of its history, a prophet named Nephi built a temple "after the manner of the temple of Solomon save it were not built of so many precious things". (2 Nephi 5:16) Then I read in Mosiah about the great speech King Benjamin made from the temple in the land of Zarahemla (Mosiah 2-6). Of course, who could forget the climax of the Book of Mormon where the resurrected Savior visited the people who were gathered at the temple in the land Bountiful (3 Nephi 11-26)?
Moving my focus to the latter-days I learned about the commandments of the Lord "to build a house to me" (Doctrine and Covenants 124:33) and the intense struggles the early members of the Church had to fulfill that commandment.
It was evident that temples were central to the people of God in all ages. It seemed to me that there had to be additional benefits of temple attendance for the living—more than I currently understood.
A large piece of the puzzle fit into place as I read the words of George Q. Cannon at the Logan Temple cornerstone dedication:
"Every foundation stone that is laid for a Temple, and every Temple completed according to the order the Lord has revealed for his holy Priesthood, lessens the power of Satan on the earth, and increases the power of God and Godliness, moves the heavens in mighty power in our behalf, invokes and calls down upon us the blessings of the Eternal Gods, and those who reside in their presence" (Millennial Star, 12 Nov. 1877, p. 743).
Our loving prophet, President Gordon B. Hinckley (1910 – 2008), obviously understood this principle. Looking back to the October 1997 General Conference when President Hinckley announced the plan to build smaller temples around the world, there were 50 temples in operation. According to www.lds.org, there are currently 146 temples announced, under construction, or operating across the world. What an amazing and miraculous accomplishment in 12 short years!
I was beginning to understand. We live in a time that is becoming exponentially more evil. Heavenly Father knew this and instructed President Hinckley to build more temples. He almost tripled the number of temples in fact! I realized this was to provide the power and protection for us spiritually as well as lessen the Adversary's affects and power on the earth.
As I continued my studies, I noticed three blessings of the temple that I had not noticed before: power, protection, and spiritual refinement.
John A. Widstoe taught that temple service not only strengthens us personally but affects the entire community. He said, "Men grow mighty under the results of temple service; … the community increases in power; until the devil has less influence than he ever had before" ("Temple Worship," The Utah Genealogical and Historical Magazine, Apr. 1921, pp. 51).
President Boyd K. Packer, the president of the Quorum of Twelve Apostles for the Church, explained why attendance can be so difficult at times when he said, "Temple work brings so much resistance because it is the source of so much spiritual power to the Latter-day Saints, and to the entire Church" (The Holy Temple, p. 178).
Continuing to teach about power, protection, and spiritual refinement, Pres. Packer stated:
"No work is more of a protection to this Church than temple work and the genealogical research which supports it. No work is more spiritually refining. No work we do gives us more power. No work requires a higher standard of righteousness.

Our labors in the temple cover us with a shield and a protection, both individually and as a people.

If we will accept the revelation concerning temple ordinance work, if we will enter into our covenants without reservation or apology, the Lord will protect us. We will receive inspiration sufficient for the challenges of life" (The Holy Temple, p. 265).
"We are bombarded on all sides by a vast number of messages we don't want or need. More information is generated in a single day than we can absorb in a lifetime. To fully enjoy life, all of us must find our own breathing space and peace of mind. How can we do this? There is only one answer. We must rise above the evil that encroaches upon us. We must follow the counsel of the Lord, who said, "It is my will, that all they who call on my name, and worship me according to mine everlasting gospel, should gather together, and stand in holy places (Doctrine and Covenants 101:22)" ("Standing in Holy Places," Ensign, May 2005, 62).
I know I am "bombarded on all sides" and I know I need a "shield and a protection". I see the world around me and I know that we need to "lessen the power of Satan on the earth". All that I hold dear depend on my ability to withstand the temptations of the world and endure to the end. I have often worried about how to best prepare my young children to succeed in this world. I know if they understand the power and protection the temple affords, they will be more apt to make temple worship a high priority.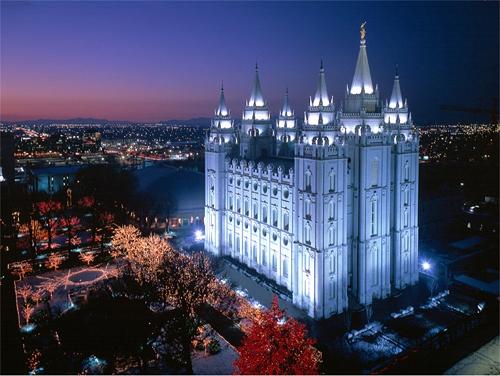 I know a lifetime of study may not be enough to fully understand everything about the temple but now I understand enough to help me realize how important it is. We have many tools to help us on our journey and the temple is a very powerful one.
Now as I prepare myself to attend the temple I am filled with excitement. I eagerly mark our ward temple dates on my calendar. The temple has become a top priority for me and attendance has become regular. The old excuses and roadblocks melt away as my priorities shift and I can see Heavenly Father's hand helping me accomplish my righteous desires. My time in the temple has become a "delight" and I am beginning to see the "riches of eternity". I feel more help and guidance in all aspects of my life as I worthily and regularly attend the temple.
I know Heavenly Father hears and answers prayers. I know He loves me and wants me to succeed. I know the things I learn and the covenants I make in the temple will provide the power, protection, and spiritual refinement essential to "peace in this world, and eternal life in the world to come" (Doctrine and Covenants 59:23).
</p
"O Lord, I beseech thee, let now thine ear be attentive to the prayer of thy servant" (Nehemiah 1:11)
How many times have we felt as the Old Testament prophet Nehemiah and were found on our knees "beseeching" the Lord in prayer? The word "beseech" means to beg eagerly for or to make an urgent appeal. No one makes it through this life without some degree of sorrow and some seem to have more than others. Sometimes we feel strong as we bear our burdens but other times we feel weak and desperately seek relief. The only true source of relief comes through our loving Heavenly Father.
However, sometimes our pleadings to the Lord seem to go unanswered. Why are some prayers answered to the immense relief and joy of the supplicant while others are left to wade through their trials? Why are some prayers answered immediately and others take time? Why is it that as I struggle to do what is right I see others prospering and living a life of relative ease while ignoring the councils of God? Wouldn't life be better without trials and tribulations? Why me?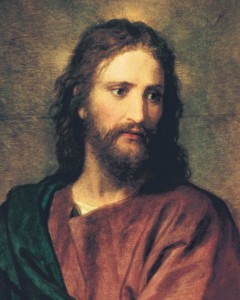 Feeling like I needed more understanding on this matter I looked to the Lord. After my own beseeching I turned to the scriptures. In the Book of Mormon, Another Testament of Jesus Christ, I found a man named Amulek who was teaching a group of people about prayer.  He taught them,
"humble yourselves, and continue in prayer unto him…ye must pour out your souls in your closets, and your secret places, and in your wilderness.

"Yea, and when you do not cry unto the Lord, let your hearts be full, drawn out in prayer unto him continually for your welfare, and also for the welfare of those who are around you.

"And now behold, my beloved brethren, I say unto you, do not suppose that this is all; for after ye have done all these things, if ye turn away the needy, and the naked, and visit not the sick and afflicted, and impart of your substance, if ye have, to those who stand in need—I say unto you, if ye do not any of these things, behold, your prayer is vain, and availeth you nothing, and ye are as hypocrites who do deny the faith." (Alma 34:19,26-28)
I realized that I was not doing as much as I could. I assumed prayer would be enough but there is much more the Lord wants us to do as we seek answers. Early members of The Church of Jesus Christ of Latter-day Saints, known as the Mormons, were suffering great persecutions and were told that "they were slow to hearken unto the voice of the Lord their God; therefore, the Lord their God is slow to hearken unto their prayers, to answer them in the day of their trouble". (Doctrine and Covenants 101:7)  I realized that if I wanted something from the Lord I needed to be diligent in my efforts to follow His commandments.
I continued my search for understanding. Spencer W. Kimball (1895–1985), the twelfth President of The Church of Jesus Christ of Latter-day Saints, wrote a book called Faith Precedes the Miracle. In it I found enlightenment.  He said,
"Should all prayers be immediately answered according to our selfish desires and our limited understanding, then there would be little or no suffering, sorrow, disappointment, or even death, and if these were not, there would also be no joy, success, resurrection, nor eternal life and godhood. …

"Being human, we would expel from our lives physical pain and mental anguish and assure ourselves of continual ease and comfort, but if we were to close the doors upon sorrow and distress, we might be excluding our greatest friends and benefactors. Suffering can make saints of people as they learn patience, long-suffering, and self-mastery. …

"If all the sick for whom we pray were healed, if all the righteous were protected and the wicked destroyed, the whole program of the Father would be annulled and the basic principle of the gospel, free agency, would be ended. No man would have to live by faith. …

"If joy and peace and rewards were instantaneously given the doer of good, there could be no evil—all would do good but not because of the rightness of doing good. There would be no test of strength, no development of character, no growth of powers, no free agency, only satanic controls." (Faith Precedes the Miracle (1972), 97-100)
It was to me as "cold waters to a thirsty soul". (Proverbs 25:25)  How could we feel joy if we never felt sorrow? We would never know the difference. We were sent to this earth as a test; to gain experience and make wise choices. It is referred to as the Plan of Salvation or Heavenly Father's Plan of Happiness.
What if everyone was granted every desire just by asking? What if no one ever got sick or died, how would God's plan work? What if every good deed was immediately rewarded and every wrong choice instantly punished? Everyone would be good I have no doubt but what would be our motivation? It would be a conditioned response without understanding.
I thought back through my life and realized at the times of greatest distress where the times of greatest growth. I could see that the Lord lifted and strengthened me as needed. Sometimes He answered my prayers immediately, sometimes after some time had passed, sometimes in ways I wasn't expecting. As I stayed close to Him He always answered my prayer and I came out of the experience a better person.
It is still painful to go through sorrow and distress.  Sometimes it is self-inflicted, sometimes others inflict it, and sometimes things just happen. I know now to stay close to the Lord and obey his commandments. I also need to include deep supplication and conversation with Him followed by doing what I can to help others who are suffering. I need to "succor the weak, lift up the hands which hang down, and strengthen the feeble knees". (Doctrine and Covenants 81:5) Then I need to leave it up to God knowing He knows what is best for me and will answer my prayer appropriately.  As I have continued through life with this knowledge I realized I can be happy and at peace even in the midst of trouble. I know Heavenly Father loves me and is watching out for me. I can see His hand in my life guiding me and supporting me and helping me to return to Him.
There is an old Cherokee tale that you may have heard before. It goes like this.
An elder cherokee was teaching his grandchildren about life. He said to them, "A fight is going on inside me. It is a terrible fight and it is between two wolves.

One wolf represents fear, anger, envy, sorrow, regret, greed, arrogance, self-pity, guilt, resentment, inferiority, lies, false pride, superiority, and ego.

The other stands for joy, peace, love, hope, sharing, serenity, humility, kindness, benevolence, friendship, empathy, generosity, truth, compassion, and faith.

This same fight is going on inside you, and inside every other person, too."

The children thought about it for a minute and then one child asked his grandfather, "Which wolf will win?"

The old cherokee simply replied,"The one you feed."
This tale started a period of serious introspection. What things did I do for entertainment? What books, movies, music, and television did I enjoy and seek out? How did each affect my spirituality? I started to see that when I chose less than worthy material my spirituality declined and it was easier to make other poor choices. When I chose good wholesome entertainment my spirituality increased and it was easier to choose other uplifting entertainment.
However, there was always the constant pull from each direction and I felt like I was always moving. Unfortunately it wasn't always in the direction I wanted to go.
It is much like navigating a hot air balloon. A balloon pilot can make horizontal movements by changing altitude. Wind blows in different directions at different altitudes. Balloon pilots need to make sure their balloons maintain the appropriate altitude or they will not arrive at their planned destination.
Hot air balloon navigation makes a great spiritual analogy. Hot air is needed to make the balloon rise much like prayer, reading the scriptures, and obeying the commandments make our spirituality rise. No heat, inaction and spiritual lethargy, makes us sink. If you sink you will be blown in a different direction and arrive at the wrong destination. If you sink too far you are in danger of hitting something and being injured or destroyed.
As I prayed and contemplated this further I came across an address by Melvin J. Ballard (1873-1939), an apostle for The Church of Jesus Christ of Latter-day Saints, known as the Mormons. He gave the address in the Salt Lake Tabernacle in Salt Lake City Utah on May 5, 1928.
"all the assaults that the enemy of our souls will make to capture us will be through the flesh… The approach he makes to us will be through the lusts, the appetites, the ambitions of the flesh. All the help that comes to us from the Lord to aid us in this struggle will come to us through the spirit that dwells within this mortal body. So these two mighty forces are operating upon us through these two channels. …

But you never can tell how the battle is going to go unless you are taking good care of the spirit. We know that unless one takes proper food and exercise, speaking physically, there is no growth. If you would have a strong spirit which has dominance over the body, you must see to it that your spirit receives spiritual food and spiritual exercise." (Melvin J. Ballard, "Struggle for the Soul," New Era, Mar 1984, 32)
The analogy of feeding your spirit is mentioned several times in the scriptures. In the Book of Mormon, Another Testament of Jesus Christ, there is a prophet named Jacob. He plead with his people to feed their spirits rather than the lusts of the flesh.
"Wherefore, do not spend money for that which is of no worth, nor your labor for that which cannot satisfy. Hearken diligently unto me, and remember the words which I have spoken; and come unto the Holy One of Israel, and feast upon that which perisheth not, neither can be corrupted, and let your soul delight in fatness. " (2 Nephi 9:51)
My goal is to feed my spirit since that is the force I want to win. With my spirit strong I can withstand the temptations that are constantly before all of us. With a strong spirit I will reach the desired destination which is to return to our loving Heavenly Father.
How do the choices you make affect your spirituality?
It is reported that Brigham Young (1801-1877), the second president and prophet of The Church of Jesus Christ of Latter-day Saints, known as the Mormons, once said, "we should pray as if everything depended on the Lord, then work as if it all depended on us." (Dorothy M. Hellberg, "'Well Worn, Minus Rough Edges'," Ensign, Feb 1984, 63) Most of us go through life with this belief and try very hard.  However, sometimes we are faced with insurmountable odds.  We start to feel the hopelessness and despair that comes from not knowing any possible way out.
When there isn't anything else we know of to do it is time to turn to the Lord.  We read in Psalms 46:10, "Be still, and know that I am God".
We hear the exact phrase again in more modern scripture. Early members of The Church of Jesus Christ of Latter-day Saints were mercilessly persecuted for their belief.  In December of 1833 they had been driven from their homes time and time again by mobs.  The loss of homes, personal property, and crops weighed heavily on them and they were faced with seemingly insurmountable odds.  The Lord comforted them by saying, "let your hearts be comforted concerning Zion; for all flesh is in mine hands; be still and know that I am God." (Doctrine and Covenants 101:16)
It all boils down to faith.  Faith that Heavenly Father is in charge and knows what is best for us.  Faith that "with God all things are possible". (Matthew 19:26)  Since faith is a principle of action, we sometimes need to trust in the Lord and see what he can do for us.  Faith then becomes a principle of power.
In the Bible in the Old Testament there is another group of people who were faced with seemingly insurmountable odds.  King Hezekiah was a very righteous king.  He lived at the time of Isaiah, the prophet.  The kings before him were not very righteous and caused the people to commit wickedness.  King Hezekiah purged Judah of wickedness and "did that which was right in the sight of the Lord" and "trusted in the Lord God of Israel".  (2 Kings 18:3-7).  At that time Assyria was conquering all Israel but King Hezekiah would not submit to Assyrian rule.  Those who got conquered were defeated "because they obeyed not the voice of the Lord their God, but transgressed his covenant". (2 Kings 18:12)
The king of Assyria mocked Hezekiah for trusting in the Lord and bragged about his own strength and the strength of his armies.  He sent men to the walls of the city who tried to convince the people not to follow King Hezekiah saying they were being deceived by him and it was hopeless to think they could prevail.  The people loved and believed Hezekiah and would not listen to the men of Assyria.
King Hezekiah, being the righteous king that he was, went to the temple and prayed before the Lord saying, "I beseech thee, save thou us out of his hand, that all the kingdoms of the earth may know that thou art the Lord God, even thou only." (2 Kings 19:19)  His answer came through the prophet Isaiah who said, "Thus saith the Lord God of Israel, That which thou has prayed to me … I have heard…. He shall not come into this city, nor shoot an arrow there, nor come before it with shield, nor cast a bank against it….  For I will defend this city, to save it" (2 Kings 19:20, 32, 34)
So what happened? Let's read 2 Kings 19:35.  "And it came to pass that night, that the angel of the Lord went out, and smote in the camp of the Assyrians an hundred fourscore and five thousand: and when they arose early in the morning, behold, they were all dead corpses."
There were 185,000 troops killed by the angel of the Lord that night and the king of the Assyrians returned to Assyria.
As King Hezekiah showed faith and trusted completely in the Lord, we too need to have the same faith and trust.  We need to do all we can but when that isn't enough we need to pray to our Heavenly Father.  He loves us and wants to bless us.  He will hear us in our hour of need.  In the Bible in the New Testement Jesus performed a miracle by calming a stormy sea.  "And he arose, and rebuked the wind, and said unto the sea, Peace, be still. And the wind ceased, and there was a great calm." (Mark 4:39) With sufficient faith the Lord can perform a miracle with our lives and we can experience a "great calm".
"Faith fuels hope. Our perspective changes; our vision becomes clearer. We begin to look for the best, not the worst, in life and in others. We gain a deeper sense of life's purpose and meaning. Despair gives way to joy.

Faith such as this is a heavenly gift, but it can be sought and cultivated. As our Bible Dictionary suggests, often 'faith is kindled by hearing the testimony of those who have faith.' Faith is then nurtured as we allow ourselves to believe. Like all other virtues, faith is strengthened as we practice it, as we live and act as if our faith were already deep. Faith is the product of righteous desire, belief, and obedience." (David S. Baxter, "Faith, Service, Constancy," Ensign, Nov. 2006, 13)
How have you seen the hand of the Lord in your life when you've been presented with seemingly impossible situations?