May 26, 2008 by
Cindy B
·
Leave a Comment
Filed under:
Children's Needs
,
Education
,
Family Home Evenings
,
Family Outings
,
Gospel Centered Marriages
,
Home Management
,
Parenting Skills
,
Personal Development
,
Problem Solving Skills
,
Prophets' Words
It seems nearly every day there is something else astonishing in the news–most of it bad or repugnant. Short of hiding our heads in the sand or hibernating in a cave until the Second Coming, we will be faced with crass or even overtly sick material in the media from time to time. What is a parent to do? How do we prepare our children for that which they will most likely see, if not already seen?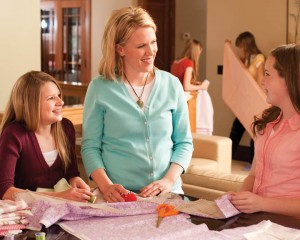 News articles in the last month have talked about teen girls texting nude photos of themselves to unsuspecting guys in their high school or middle school classes–all in the hopes the boy will want to ask them out on a date. What is a parent to do? How do we prepare our sons for these kinds of matters?
Other researchers have now said that nearly half of high school students know fellow students with porn on their cell phones. What is a parent to do? How can we help prepare our children for the onslaught of evil that now is engulfing this planet?
Talk to any social psychologist who has studied longitudinally the effects of pornography. They will speak to the chemical changes it induces in the brain. They will speak to the numbing effect it has on "right and wrong." Pornography is not harmless "entertainment," much as the purveyors of this "entertainment" will put forth (remember, they profit from those addicted to the stuff).
Again, what is a parent to do for their children, especially those who are young and not aware of what lurks out there in the world? I think Brigham Young's counsel is pertinent for our children today (Brigham Young was one of the early presidents for The Church of Jesus Christ of Latter-day Saints (the official title for the Mormon church). He said:
"Learn…and be prepared for the most refined society upon the face of the earth, then improve upon this until we are prepared and permitted to enter the society of the blessed–the holy angels that dwell in the presence of God" (Journal of Discourses 16:77).
It's a funny thing about magnetic attraction. Heard the saying, "Like attracts like"? Building a refined family will help shape refined children. Refined children will be more likely to be drawn toward refined literature, activities, and endeavors. They will be more likely to shun that which is crass, vulgar, or rude.
How do we build refinement in our children? Again, Brigham Young gave this counsel:
"Our education should be such as to improve our minds and fit us for increased usefulness; to make us of greater service to the human family, to enable us to stop our rude methods of living, speaking, and thinking" (The Prophets Have Spoken, Vol 1, p 626).
Brigham Young wasn't just speaking about grade school and high school years when he spoke of education; he was speaking of our lifelong journey on this earth.
As parents we can set the example of refined living and education (that which we learn from) by what we choose to watch, what we choose to wear, what we choose to read, and so on. The more refined we are, the more likely our children will follow suit. And the better equipped they will be to handle the vulgarities of the world!
My daughter asked me yesterday, with great concern in her young voice, why bad things had to happen to good people. She was thinking of the people in Burma (Myanmar) and in China with the recent, horrific events they're experiencing.
I thought of what a deep question this was and indeed, a question that has been asked by people and individuals off and on throughout the history of the world.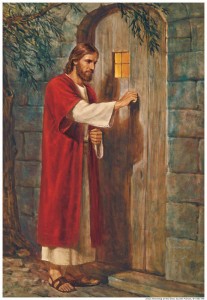 I am not a philosopher by trade. In fact, the first two times I attempted to take a required Philosophy class in college, I dropped the class both times; the thinkings were deep and difficult to follow. But because I couldn't graduate without the class, I finally tried a third time. This time, the newest professor actually made sense and his overall enthusiasm soon moved me to a spot where Philosophy became my favorite subject.
But this still doesn't mean I can answer deep philosophical questions the same way a true professional "Philosopher" would. In fact, at dictionary.com the definitions of the term "philosophy" are multiple (how ironic this is — even within the definition there are different approaches and answers about this one word!).
One definition is: "the rational investigation of the truths and principles of being, knowledge, or conduct." Another definition is "the critical study of the basic principles and concepts of a particular branch of knowledge, esp. with a view to improving or reconstituting them: the philosophy of science."
But one of the final definitions mentioned really struck me: "a system of principles for guidance in practical affairs." And it is from this perspective that I want to write today.
As rhetorical as some people could get about "why bad things happen to good people", all of that rhetoric doesn't help soothe the anguish of the moment experienced by individuals suffering through severe times, such as those people in Burma or in China with the cyclone or earthquake (respectively).
But Jesus Christ does speak to this suffering. First of all, He knows of what He speaks. He, who bled from every pore in the Garden of Gethsemane, knows of suffering. He knows of anguish. For He carried it all so that He might know how to succor God's children. And here is what He said,
"Come unto me, all ye that labour and are heavy laden, and I will give you rest.

"Take my yoke upon you, and learn of me; for I am meek and lowly in heart: and ye shall find rest unto your souls" (Matthew 11:28-29).
I may not have all the philosophical answers to the difficult questions of the world, but I know Someone who does. I testify that He does lift burdens and answer unanswerable questions. All we need do is turn to Him.
Here is more information about Jesus Christ and some of the answers He provides to some of the more unanswerable questions of this life.
I've been studying recently in an instructional booklet put out by The Church of Jesus Christ of Latter-day Saints (sometimes called the Mormon church because of our belief and use of The Book of Mormon). The instructional booklet is called Improving Gospel Teaching. It is a guide to improve gospel teaching moments, usually in the classroom but also in all other locations.
Perhaps it should not be surprising to find so much information within the booklet about and for parents, when overall the text is essentially geared for teachers within the Church. Because after all, parents are the teachers with greatest impact upon the main body of the Church.
Here is a paragraph from the chapter "Gospel Teaching in the Church":
"God has given His children their agency. Agency is the power to choose good or evil — to either partake of the plan of redemption or reject it.

"To be able to choose good and partake of the plan of redemption, we must learn of the Savior and the doctrines of His gospel. He has commanded, 'Learn of me, and listen to my words' (D&C 19:23). In response to this commandment, individual members of the Church should study the scriptures and the teachings of latter-day prophets, ponder and pray about them, and apply them in their lives" ("Gospel Teaching in the Church," Improving Gospel Teaching, p. 1).
What a simple path this lays out for us as parents — to teach our children to:
Study the scriptures,
Study the teachings of the latter-day prophets,
Ponder and pray about them,
and Apply them in our lives.
Yet these things are not likely to happen consistently for our families if we as parents do not lay out a plan to achieve them. That's when I began thinking about my family's daily activities. First, am I carving out time each day for family scripture study? It need not be hard, scripture study need not be lengthy, it need not be complicated. It simply needs to happen. The word of God can be read for free online or can be inexpensively purchased. How we obtain our books of scripture does not matter as much as making sure we do and then read daily from them.
Second, what about studying the word of God through His living prophets? This could be a great Sunday afternoon activity as a family to visit this link to hear the modern prophets speak — even if it were only one discourse a week!
Third, have I carved a simple time out of my day to ponder and pray on these things I've read? Have I done the same for my family? A family that prays together stays together, or so the saying goes. Why not start each day with family prayer, everyone kneeling and one person offering their thanks, praises and requests of God? And then end the day each evening the same way. There is a sweet spirit that enters family life for each family who pursues this activity. The Lord waits to bless us and quickly responds to requests for His aid.
Following through with these first three steps mentioned above ensures that we are in the process of applying God's words in our lives. And what transformations begin to happen! I've seen it in the lives of others; I've felt it in my own family's life. As Elder Bruce R. McConkie, a previous apostle for the Mormon church, said:
"Each person must learn the doctrines of the gospel for himself. No one else can do it for him. Each person stands alone where gospel scholarship is concerned; each has access to the same scriptures and is entitled to the guidance of the same Holy Ghost; each must pay the price set by a divine Providence if he is to gain the pearl of great price" (Doctrines of the Restoration: Sermons and Writings of Bruce R. McConkie, ed. Mark L. McConkie [1989], 234).
Truly each one has the responsibility to learn of God and of His manifest goodness. And what a joy it is as a parent to be the guide for our children in that process! Here is a quick and easy link to free online scriptures. Enjoy reading them with your family and enjoying the pearl of great price the Lord has given us to sustain us through our days on earth!
This title, "Home – The Central Place," caught my eye. I was reading in an instructional booklet put out by the Church of Jesus Christ of Latter-day Saints (casually called the Mormons). The booklet was called "Improving Gospel Teaching: A Leader's Guide." Published in 1998, it contains much information under these various headings:
Gospel Teaching in the Church,
Leader Support of Teachers,
Teacher Improvement Meetings,
and the "Teaching the Gospel" Course.
But it was while I was reading in this booklet that I saw the sub-title, "Home: The Central Place." Actually, the full title was/is "Home: The Central Place for Learning and Teaching the Gospel." The entire title caught my attention, because I realized with great strength how true that saying is.
Imagine a child that goes to church and hears that Jesus taught we should love one another, yet the child returns home and is hit by his parents. Imagine a child that goes to church and hears that we should be honest, yet goes home and sees his parent keeping too much change the store clerk unknowingly gave. Imagine that same child hearing God's truth that the Sabbath day is holy, yet sees his parents hosting a raucous party on Sunday for the Super Bowl.
Yet on the reverse, imagine that same child (instead) hearing during Sunday services about loving one another and returning home to hear his mother say, "Son, you matter to me," accompanied by a big hug. Picture that child hearing in Sunday services the value of honesty and the next day, he sees his father returning the overage in change a store clerk unknowingly gave. And just imagine a child returning home after a Sunday School lesson on the 10 Commandments with the importance of Sabbath day observance, and his parents actually spend time with the family that evening studying the word of God.
In reviewing these scenarios, I realized yet again just how important a statement the title was: "Home – The Central Place for Learning and Teaching the Gospel." In fact, here is a quote from that very section:
The family is ordained of God. It is central to His plan. He has established families to bring happiness to His children, to help them learn the gospel in a loving atmosphere, and to prepare them for eternal life. The home is the most important place to teach, learn, and apply gospel principles (see Mosiah 4:14-15; D&C 68:25-28).

Parents should thoughtfully plan and hold family prayer, family scripture study, family home evening, and other family activities. They should do all they can to make good use of these teaching opportunities ("Gospel Teaching in the Church," Improving Gospel Teaching, p 1).
While reading this quote, I of course had to face my own parenting skills, approaches, and moments. It is imperative that I make sure I provide the proper atmosphere and environment for my children in their gospel understanding and growth.
As President Spencer W. Kimball said, "Home is where we become experts and scholars in gospel righteousness" (The Teachings of Spencer W. Kimball, ed. Edward L. Kimball [1982], 129). May we seek these kinds of things for our own families!
For more information on building the family and finding joy therein, feel free to visit the Church's Provident Living website where you will find help to strengthen your marriage, to strengthen your family, and even information of support groups for those seeking to overcome addictions.
In this world that is drenched with sexual images and commodities, what is a parent to do to strengthen their child (and even themselves) against this onslaught? It is a rampant problem, one that appears to be worsening.
My husband a few years back attended a conference for mental health counselors and psychologists. The focus of the conference was helping clients overcome pornography addiction. During the lectures and workshops of the conference, my husband learned many important things to help those he counsels with sexual addiction issues. But one of the most startling facts shared at the conference was the new target market for porn companies are the 7- to 12- year-olds! Nothing beautiful, "artistic," nor entertaining about that!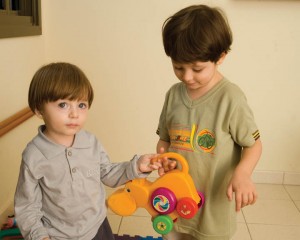 This fact was shocking to me. It is more than appalling. I don't know how those who work for that industry face themselves in the mirror each morning. Most historians will tell you that a country that immerses itself in sexual promiscuity eventually self-destructs, whether internally or through external stronger forces.
My husband also shared with me that an additional report stated that the original funding for picture-capable cell phones came from pornography companies. And it makes sense (at least to them); pornography can be so addicting that if you bring porn to the young, they become the porn companies' customers for a lifetime.
So in the midst of all of this, what is a parent to do? Here are three suggestions:
1. Understand What Pornography Is.
Here is a simple definition of "pornography":
"Pornography is any material depicting or describing the human body or sexual conduct in a way that arouses sexual feelings."
Regardless if some people call it art or entertainment, this definition of pornography could not be clearer!
2. Understand the Lord's Perspective On Pornography.
The Lord speaks to us through his servants and prophets (see Amos 3:7). Elder Richard G. Scott clearly states:
"Whether it be through the printed page, movies, television, obscene lyrics, the telephone, or on a flickering personal computer screen, pornography is overpoweringly addictive and severely damaging" ("The Sanctity of Womanhood," Ensign, May 2000, 36-38).
Our most recent prophet President Gordon B. Hinckley, prior to his death, said:
"Stay away from pornography as you would a serious disease. It is as destructive" ("Living Worthy of the Girl You Will Someday Marry," Ensign, May 1998, 49-51).
Links are also listed below for these two powerful discourses from God's servants. They provide a start to help understand the Lord's perspective and rationale on the dangers of pornography.
3. Make Use of Fasting, Scriptures Study, Prayer and Service.
As we work with our children, it is essential we arm them with the very real and effective tools of Fasting, Scripture Study, Prayer, and Service. We can help them find their power to overcome anything when they (and we) make use of these aids given us from God.

4. Get Help When Stuck.
A friend once told me that only the strong seek help. His comment stuck in my mind and has continued to register through the years. Truly, those who care will seek aid when they are struggling with anything, for they recognize the possibility of a brighter day. Church leaders are there to help anyone who struggles. The church has set up its own gentle 12-step program to help those who find themselves in the clutches of sexual addictions. The world is so much brighter when we are free of the chains Satan would bind us with.
It is urgent, given the conditions in the world today, to help our children understand the importance of getting help with struggling with anything, even (and especially) pornography. Because at times, experiences will broadside us when we least expect it. My husband, through counseling many clients, now has the perspective that most people on this earth will at some time or another be faced with a pornographic image. That's when we immediately turn off the computer, walk away, and immerse ourselves in the things of the Spirit to renew our souls.
We can help our children find joy in this world as we follow the Lord's plan and keep ourselves free from the entanglements that some would like to ensnare us with!
Additional Resources:
"You Can't Pet a Rattlesnake," David E. Sorenson, Ensign, May 2001, 41.
"Living Worthy of the Girl You Will Someday Marry," Gordon B. Hinckley, Ensign, May 1998, 49.
"Breaking the Chains of Pornography," Ensign, Feb 2001, 55.
"Strengthening Marriage: A Resource Guide for Couples," www.providentliving.org.
Addiction Recovery Support Groups, www.providentliving.org
I love the scriptures. Some days they are the only things that brings me peace. I particularly enjoy the Old Testament, as odd as that sounds. Even though it is a loooong book of scripture, the stories within it are rich and instructive.
Generally speaking, the first five books of the Old Testament are sometimes known as "the law" or the books of Moses. These books are Genesis, Exodus, Leviticus, Numbers, and Deuteronomy. They address the Creation of the world all the way through Moses' instruction to the Israelites after they fled Pharaoh in Egypt.
The next section of the Old Testament is often known as "the history" portion of the Old Testament. These books are Joshua, Judges, Ruth, 1 Samuel, 2 Samuel, 1 & 2 Kings, 1 & 2 Chronicles, Ezra, Nehemiah, and Esther. In fact, if you want to read the Old Testament quickly, simply read 1 & 2 Chronicles. This is a concise summary of the history of the ancient Israelites boiled down into two summary books called 1 and 2 Chronicles.

The next section has been sometimes called "the wisdom literature" of the Old Testament. These are the books of Job, Psalms, Proverbs and Ecclesiastes. The rest of the Old Testament (other than Song of Solomon) are records of specific prophets that are not in any chronological order, but are from different historical parts of ancient Israelites' experiences: Isaiah, Jeremiah (and his book of Lamentations), Ezekiel, Daniel, Hosea, Joel, Amos, Obadiah, Jonah, Micah, Nahum, Habakkuk, Zephaniah, Haggai, Zechariah, and Malachi.

All of this creates a pathway or a map for us to follow. And it is an important map for our children to be familiar with, for what befell the Israelites befalls all people who forget their God and leave His protecting care and insist on living dangerous lifestyles (did you know that the ancient Israelites turned to killing their infants during pagan ceremonies? No wonder the Lord decreed certain consequences for their behavior!).
Today I was reading in Obadiah. The Lord gave him a vision and a direct message for the ancient Israelites who insisted on going after false gods and false practices. Here are the Lord's words given through His prophet Obadiah to the Israelites:
"The pride of thine heart hath deceived thee, thou…whose habitation is high; that saith in his heart, Who shall bring me down to the ground? (Obadiah 1:3)." The Lord soon enough did bring them down to the ground, for their sakes, to attempt to keep them from self-destructing.
So often as I see other peoples' choices in today's world, rather than judge them, I sorrow and I wonder about myself. Are there any dangerous pieces of pride within me leading me on, as Obadiah mentions? For truly we learn from his clear "map" that pride leads us into paths where we can be deceived and wherein we deceive ourselves.
Obadiah also mentions many other mistakes on the part of these ancient Israelites; for example, they cold-heartedly looked on–without helping other Israelites–during the demise of those in Jerusalem. The Lord noted their many grievous choices and simply said, "…As thou hast done, it shall be done unto thee" (Obadiah 1:15).
Indeed, there are many rich stories amongst the Old Testament that create a sure and steady map or pathway for me to help teach my own children the way to peace and the way to God Himself. If you would like to explore the Old Testament yourself, feel free to explore these free online scriptures!
I used to hear quotes like the following and feel guilty:
"The Lord said also, 'Not every one that saith unto me, Lord, Lord, shall enter into the kingdom of heaven: but he that doeth the will of my Father which is in heaven.' (Matt 7:21) And I was thinking that there are as many wards and branches in the Church as there are people in this room, one for one. And what great accomplishment there would be if every bishop and every branch president in all the world, wherever it's possible…had a storage such as has been suggested here this morning..and took to their three or four or five hundred members the same message, quoting scripture and insisting that the people of their wards and branches do the things the Lord has requested, for we know there are many who are failing. 'Why call ye me, Lord, Lord, and do not the things which I say?" (President Spencer W. Kimball, Ensign, May 1976, p 124.)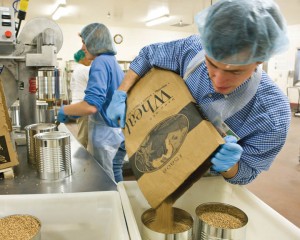 For years I used to think about how I knew I needed to begin a food storage program … but then my heart would fail me. I just plain didn't know where to start. I knew I needed to begin, but the task seemed too large. Well, if one thinks an action is too big, those actions follow suit and nothing ever gets done.
Finally, one day, I realized I was spinning in circles — and I was manifesting no faith. I stopped the spin and sat down, literally. First I began to think about what having a food storage really meant. The biggest realization came when I started to break down what a year's food supply implied in simple terms.
For example, one week of meals implies 21 meals (more or less): 7 breakfast, 7 lunch, and 7 dinner. To make my meal storage easy, why not plan on having the same dinners weekly? Therefore, if I planned on spaghetti for Monday nights, I would need 52 packages of pasta for a year's supply, in addition to 52 jars of spaghetti sauce (i.e. 52 weeks of Mondays in a year).
Of course, this is not a full meal. I might (to make it easy) store 52 cans of corn for a semblance of veggies with the meal. Not a fancy meal, but it would be food nonetheless for my small family. Plan this out for the 21 meals in one week's time … and you have a charted course to begin building your food storage! (Begin with the first goal of having one week's of food in storage. Once that is completed, double that to two week's worth of food supplies. And so on. Little by little soon becomes a lot — and much quicker than we might think! Ah, this is the pathway of faith.)
Times are rough that face us currently. Whether it is news of a trucker strike (which could clear the grocery store shelves in less than a week) or news of a bird flu epidemic that would force quarantine large populations, having a planned food storage system will greatly ease the stress of many traumatic situations. Let us therefore, be faithful to what the Lord's servants have counseled us for decades — to have a food storage and to begin it now!
To learn more how to begin a food storage system, little by little, visit the Provident Living website. To read more of President Kimball's talk, "Family Preparedness, visit "Family Preparedness," Ensign, May 1976.
My heart sank as I read the news today about the plight of a homeschooling family in California. They were homeschooling because they did not want their children being taught immoral lifestyles in a public school setting. But because of political activism, their children can no longer be taught through homeschooling methods. Why? Because they are teaching children religious beliefs. In other words, their freedom has been impinged upon. The state of California has determined that they cannot teach their children about traditional marriage nor can the parents teach against homosexuality. The reach of this state is chilling as it continues to rewrite societal standards.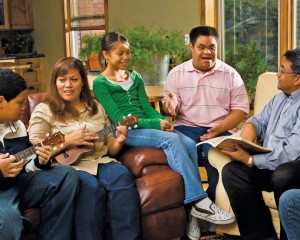 Yet one need look no further than "The Family: A Proclamation to the World" to understand God's perspective on the subject of traditional marriage and homosexuality. President Gordon B. Hinckley was the prophet for the Church of Jesus Christ of Latter-day Saints in the year of 1995. He read "The Family: A Proclamation to the World" at a church-wide gathering for women. It is a succinct document full of warning to today's generation on earth. Its words are bold and unequivocally full of warning and faith.
Look at the very first paragraph!
We, the First Presidency and the Council of the Twelve Apostles of The Church of Jesus Christ of Latter-day Saints, solemnly proclaim that marriage between a man and a woman is ordained of God and that the family is central to the Creator's plan for the eternal destiny of His children.
A prophet of God is solemnly declaring that God views marriage in a specific way: "between a man and a woman." He also states that "family is central to the Creator's plan."
But the situation in California today is alarming, with a court forcing this family to give their children to be taught by state curriculum – a state curriculum which allows teens to use each others' school bathrooms interchangeably and a curriculum that forcibly teaches transgender and homosexual lifestyles – starting in Kindergarten!
The Family proclamation in the next paragraph states another bold truth from God's eyes, even if not in the world's eyes.
All human beings – male and female – are created in the image of God. Each is a beloved spirit son or daughter of heavenly parents, and as such, each has a divine nature and destiny. Gender is an essential characteristic of individual premortal, mortal, and eternal identity and purpose.
How far we have fallen in society to have lost these natural truths. What the prophet states so clearly now is being argued against so viciously by society. But in God's eyes, "gender is an essential characteristic" of both before we came to earth, while we're here, and for in the eternities!
And yet society continues to surge in the opposite direction. So why is this post the "Emergency Preparedness Tip" for the day? Because if we don't wake up and speak up, the day will come when we won't have any more opportunity to do so. Evil triumphs when good men do nothing.
President Hinckley was also crystal clear about the world's sliding ways when he spoke to church members in California in 1995 a few months prior to giving the Family Proclamation.
Recovery . . . will not come about through legislative mandate. It is not likely to come about through the public schools, which some 40 years ago abandoned the teaching of moral and ethical values. If it is to happen, it will have to happen in the homes of the people, fortified by the Church.

We have made wonderful strides in many fields in this 20th century of which we have been a part. But in that field which is most fraught with consequences for the 21st century – the course of the American family – we have lost ground. There has been a perceptible and alarming unraveling.

The only possible long-term solution lies in redoubling our efforts to strengthen the families of America . . .
Is this not frightening enough to goad us to action? We are seeing the sour fruits of what he alluded to 13 years ago and 6 months prior to giving "The Family: A Proclamation to the World. He finishes with a prophetic moment and a call to action. Will we finally listen? We must get involved with our society or reap the final consequences when it is too late.
Otherwise, I fear, the future for the 21st century looks gloomy….As we face this new century, it is time we got on our knees and asked for direction, then to stand on our feet and follow it (source: Neil H. Leash in Prophetic Statements on Food Storage for Latter-day Saints)
OK, I've been working on becoming prepared for a variety of contingencies. After all, the world we live in is not very stable. Unrest can happen at a moment's notice (think of Hurricane Katrina). Thus, as a wife and a mommy, I want to make sure I am a provident individual, intent on blessing the life of my family.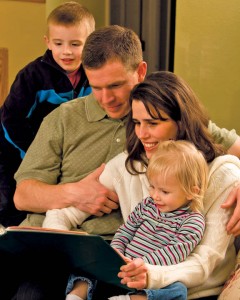 Imagine my shock a week ago when our city issued an emergency "boil water alert". To my chagrin, I did not have water stored, for all my other preparations! Of course, a convenience store was near by, but that thought apparently was in the minds of many city folk. My friends next door found only three jugs left when they went to buy water. They promptly snatched those up.
As grateful as I was for the boil water alert (who wants to brush your teeth with fecal contaminated water), it soon becomes a bit tedious to boil water, and boil water, and boil water. And that was then the thought occurred to me … what if the electricity were out? There would be no power to boil water. What then? What would my small children do without water to drink? for us to cook with?
Hopefully you are better prepared than I was. After all, a person can only live four or five days without drinking water. And water is, of course, "free." (Ok, we do have to pay our water bills. But you know what I mean!)
So here's the Emergency Preparedness Tip for the day. Store water! Don't be like me and be caught without it when that unexpected emergency occurs. In fact, a good way to help your family be prepared for the unexpected is to remember the famous psychologist Maslow's hierarchy of needs.
In other words, begin your emergency preparations from the perspective of: what do you most urgently need first? then next? and next?
You absolutely need water, shelter, clothing, and food. There are other essentials also (i.e. love). But these are some good facets to start. The government now recommends two weeks of supplies as opposed to 72-hours (as was swiftly learned when Hurricane Katrina devastated miles upon miles of territory, not just one city. People in multiple states were without live saving necessities, not just those in the televised cities. It takes time for government agencies to respond.).
Start today. Put some water aside. Whether you are recycling jugs for storage or buying bottles of water or tablets to purify water from a local stream. Take care of it today. Now. Before your city experiences a sudden emergency like mine did a week ago. You'll sure be glad you did!
To learn more about emergency preparedness, go to the website Provident Living for free tips, sponsored by The Church of Jesus Christ of Latter-day Saints (casually referred to as the Mormon church). You'll find tons of great ideas, including words from the Lord's living prophets on how to help your family in many troubling situations.
With all the turmoil in the world today, a parent might well ask, "Where is safety for my children? For my family? For me?"
Our generation can now obtain news at any hour of the day (it used to be just the "evening news" that people would check). And most news that comes across the wire or across the internet or on TV contains bleary and dreary information. Shooters at a school. Freedoms being lost. Corrupt individuals. Wheat shortages. Wars in distant (or close) lands. And on and on.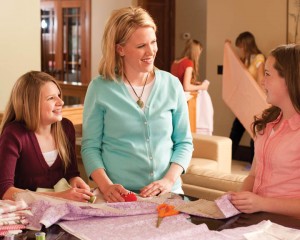 Then there are the societal trends which seem to slide ever faster down the slippery slope of sin. What used to be underwear thirty years ago (camisoles to shield women's blouses from being too sheer) is now blatantly worn as if shirts. Without going into too much detail, so much of what used to be only worn under clothing now is boldly worn as daily wear.
The traditional family is under attack on many fronts. Alternative lifestyles are being taught in the schools. Children's play things, technology and such, now feature abilities to carry pornography. According to researchers, in fact, porn companies newest targeted audiences are children 7 to 11 years of age.
What is a parent to do? Again, where can we go for safety? Here is what one church leader for The Church of Jesus Christ of Latter-day Saints (casually called the Mormon church) has said. Harold B. Lee served as the prophet and President of the Mormon church a number of decades ago. This is what he said in 1943:
"I was down in Kelsey, Texas, last November, and I heard a group of anxious people asking, 'Is now the day for us to come up to Zion, where we can come to the mountain of the Lord, where we can be protected from our enemies?'

"I pondered that question. I prayed about it. What should we say to those people who are in their anxiety? I have studied it a bit, I have learned something of what the Spirit has taught, and I know now that the place of safety in this world is not in any given place; it doesn't make so much difference where we live; but the all-important thing is how we live, and I have found that … security can come to Israel only when they keep the commandments, when they live so that they can enjoy the companionship, the direction, the comfort, and the guidance of the Holy Spirit of the Lord, when they are willing to listen to these men whom God has set here to preside as His mouthpieces, and when we obey the counsels of the Church" (Conference Report, April 1943, p 129, emphasis added)."
The day of danger is coming of course, according to the scriptures, when individuals will need flee to Zion or face taking up weapons against their neighbors (see D&C 45:66-68, Zechariah 14:13, and Isaiah 10:3). But apparently that day has not arrived. When it does, the Lord's prophet at that time will sound the warning. But until then, the answer to the question, "Where is Safety?", lies within the hearts and lives of the people. When we are…
keeping the commandments
living so that the Spirit of God is present
and following the Lord's annointed/counsels of the Church
…we will be guided into paths of safety, both for ourselves and our little ones. Thus, how do we know the counsels of the Lord so that we may have those promised blessings of safety? By reading the scriptures and by studying the words of the living prophets. What a blessing to know this and to do it!