I've written briefly about the importance of Family History work to Mormons but I wish to elaborate on what is required of Mormons to be able to enter the Temple to do this important work.
Besides baptism, Latter-Day Saints must obtain their own endowment before they can perform any ordinances for the dead.
Elder James E. Talmage in The House of the Lord Deseret Book Co., 1968, pp. 83–84, defined the Endowment for us:
"The Temple Endowment, as administered in modern temples, comprises instruction relating to the significance and sequence of past dispensations, and the importance of the present as the greatest and grandest era in human history. This course of instruction includes a recital of the most prominent events of the creative period, the condition of our first parents in the Garden of Eden, their disobedience and consequent expulsion from that blissful abode, their condition in the lone and dreary world when doomed to live by labor and sweat, the plan of redemption by which the great transgression may be atoned, the period of the great apostasy, the restoration of the Gospel with all its ancient powers and privileges, the absolute and indispensable condition of personal purity and devotion to the right in present life, and a strict compliance with Gospel requirements. …

"The ordinances of the endowment embody certain obligations on the part of the individual, such as covenant and promise to observe the law of strict virtue and chastity, to be charitable, benevolent, tolerant and pure; to devote both talent and material means to the spread of truth and the uplifting of the race; to maintain devotion to the cause of truth; and to seek in every way to contribute to the great preparation that the earth may be made ready to receive her King,—the Lord Jesus Christ. With the taking of each covenant and the assuming of each obligation a promised blessing is pronounced, contingent upon the faithful observance of the conditions."
Before Mormons are able to enter the Temple to receive the endowment they must receive a recommend from their Bishop and Stake President. A recommend is a slip of paper that, with the Bishop and Stake President's signatures, will allow a person to enter the Temple. Receiving a recommend involves two steps, an interview with the Bishop and an interview with the Stake President. The questions asked are the same in both interviews:
1) Do you have a testimony of the Gospel?
2) Do you support your Local and General Authorities?
3) Do you accept and follow the teachings and programs of the Church?
4) Do you keep the Word of Wisdom
5) Are you morally clean?
6) Are you a member of good standing?
7) Are you free of legal entanglements?
8) Do you feel you are worthy to enter the Temple?
If the Bishop and Stake President discern that a member is truly worthy to enter the Temple, they will be given their recommend which is good for 2 years from its issue date.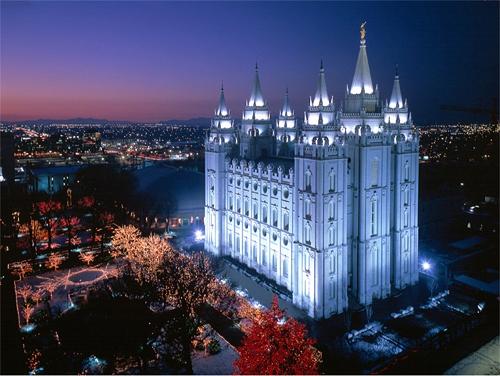 It is then that members responsibility to utilize their recommend and perform work for those ancestors that may be waiting for it.
President Hinckley, in the May 1998 Ensign said:
"If temple ordinances are an essential part of the restored gospel, and I testify that they are, then we must provide the means by which they can be accomplished. All of our vast family history endeavor is directed to temple work. There is no other purpose for it. The temple ordinances become the crowning blessings the Church has to offer."
I have a testimony that Temple work brings great blessings to both the living and the dead. If you are a member and are not worthy at this time to enter the Temple, I encourage you to begin making the effort. Pray to Heavenly Father to understand the importance of redeeming the dead. The Temple the most peaceful place on earth and is well worth any effort it might take to get there.
Family History Centers are branches of the Family History Library in Salt Lake City. Founded in 1894, the Family History Library at present contains over 2.4 million rolls of microfilmed genealogical records. You can read more about the Family History Library's beginning's here.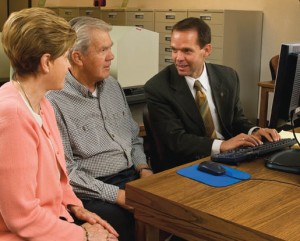 Of the 2.4 million rolls of microfilm mentioned above, about 100,000 rolls of microfilm are circulated to Family History Centers each month. There are over 1,800 Family History Centers in the United States alone and over 3,400 centers worldwide. These Family History Centers attempt to bring a vast majority of content from the Family History Library to you by providing a lending service for microfilm and microfiche from the Family History Library collection.
Family History Centers are volunteer staffed, so you know those who man the centers are there because they love Family History and they want to help you understand the resources the Family History Center has to offer. Note that staff will not do research for you but they will help you best utilize the resources offered, towards you doing your own family research. Some centers even hold classes for the public on various genealogical topics.
Most Family History Centers are located in meetinghouses of The Church of Jesus Christ of Latter-Day Saints and everyone is welcome to use them, always free of charge.
Many Family History Centers have published resources (books, histories, etc.) which of course vary from center to center. But all Family History Centers offer the following:
* The Family History Library Catalog on Microfiche
* Computers equipped with Personal Ancestral File.
* Computers equipped with Temple Ready (for Mormons.)
* Some microfilm and microfiche collections from the Family History Library. Those microfilms and microfiche that your library does not have on hand can be requested for loan to your local Family History Center for a small fee. Wait time is usually 2 to 3 weeks and the microfilm or microfiche you have ordered will be kept at your Family History Center for up to 1 month after it arrives, allowing you to come in and view it several times at your leisure.
Hours and days of operation vary from center to center, but you can easily find information about your nearest Family History Center here.
In addition some Family History Center's offer internet access and/or subscriptions to various genealogical databases online such as Ancestry.com.
Don't hesitate to call your local Family History Center to find out what resources they offer. Upon visiting you'll find a wealth of information awaits you.
There are many great ideas for getting our children interested in doing Genealogy. Mormon's have been counseled to set aside one evening a week for family time. Called Family Home Evening, this is a prime time to teach different gospel principles, serve others or have fun together doing any number of wholesome activities. If you're interested in teaching your children about Genealogy, consider setting aside your own weekly time slot for some of the following activities that might spark their interest.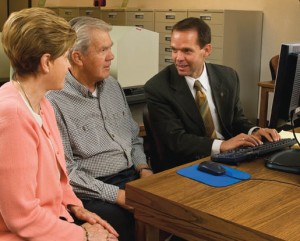 1) Have a "Tastes of our Family Tree" meal. Prepare samplings of recipes that have been passed down through the generations or dishes that represent your cultural heritage.
2) Learn about the places your ancestors lived. Using a large map, help the children place stickers over each town/state that various ancestors lived in and read a little bit about the history of that area.
3) Help your children create their own Family Tree. Copy family photos and help the kids cut them out. They can then paste the pictures onto a family tree they have made out of construction paper. If you want specific instructions for making simple family trees, different ideas can be found here, here and here.
4) Teach your children games that their ancestors played. Hopscotch, Horseshoes, Marbles and Jacks are just a few games their great grandparents might have played as children.
5) Have each child illustrate their favorite part of a family story after you've told it. Write the family story down and using the children's illustrations compile a family story binder.
6) Teach your children at a young age the importance of preserving information for future generations. Encourage them to write in their journal or if they're too young to write they can draw a picture about their day and paste it into their journal.
7) Play the "Guess that Ancestor" game. Have photos of the children's ancestors at the ready along with the names of those ancestors on individual slips of paper. Have the children guess which name belongs with which photo. At the end of the game, bring out your children's photos and your own and compare them to your ancestor's photos. Asked the kids if they think they resemble any of their ancestors.
8) Do you have any Family Heirlooms? Show them to the children and tell the story behind them. Questions you might address: What is it? How does it work? Who first owned it? How did they acquire it? What does it mean to you?
There are many great ways to involve our young children in Family History. The sooner we start, the more ingrained the importance of family will be in their every day life.
Most genealogists have this in common – The excitement they feel from finding a new ancestor is so exhilarating and empowering that they want to share that feeling. Thus there are many genealogists doing volunteer work, hoping to help others find out more about their ancestors and to feel that same thrill of discovery. In the next little while we will be taking an in-depth look at some of the main volunteer resources on the web and how best to navigate and use them.
So far we have discussed RAOGK.org and Rootsweb Books We Own (BWO).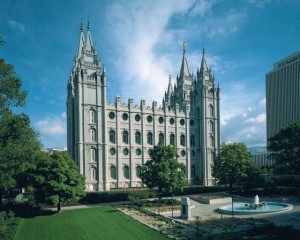 Today we'll be looking at two obituary look up resources that can be used hand in hand. The first is Obituary Lookup Volunteers. This site is "…an all-volunteer web site and mailing list dedicated to providing obituary lookups all over the world. "
It is important to read their guidelines for making a request. The volunteers who search for these obituaries can only do so with a decent amount of information. You must provide at least the name of the individual, the date of death and the general location.
Volunteers can be found by clicking the link inside the table at the bottom of the main page which reads, LIST OF VOLUNTEERS. Volunteers are indexed by states within the U.S. and then counties. There is also a list of international volunteers on the List of Volunteers page. This site is free to use and volunteer for.
The second resource we'll take a look at today is the Obituary Depot. In the web site's own words: "Obituaries are a wonderful source for genealogical clues by revealing highlights of your ancestor's life. Several years ago we launched the Regional Obituary Indexing Project and our database now contains over 460,000 citations from newspapers around the world."
Once you are on the main page of the Obituary Depot you will see three links listed under Online Directories. These links are: United States Obituaries, Canadian Obituaries and Australian Obituaries. Clicking on each link will take you to a page indexed by state/province/territory. I will use the United States page as an example.
Once you have clicked on the state of your choice you will be taken to a page with a search bar. You will type the surname of the ancestor in question into that search bar and click the GO button. You will then be taken to a results page, where you will see names that you can click on. Clicking on one of these names will take you to an obituary citation for that person. Using the citation information you can then visit a site like Obituary Lookup Volunteers discussed above, to request a copy of the actual obituary.
LostCousins is a relatively new resource on the web. In the website's own words:
"LostCousins is the only family history site able to match you with cousins researching the same ancestors automatically, accurately & confidentially. Simply enter the relatives on your family tree who were recorded on the US, Canadian, or British Census – then click the Search button!"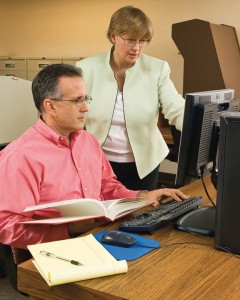 Lost Cousins currently allows you to enter ancestors on the 1841 England & Wales Census, the 1880 US Census, the 1881 Canadian Census, the 1881 Census of Scotland, and the 1881 Census of England & Wales. After you have entered any ancestors whom you know are located on any of those censuses, LostCousins will perform a search to see if any other registered users have entered any of those same ancestors on their account. You can then choose to contact the person researching those same ancestors. And hopefully they'll accept your invitation to make contact with you.
Registration is easy and free. The web site is very easy to navigate and if you run into any problems or have any questions LostCousins has a very thorough Frequently Asked Questions page to help you out. I haven't found any lost cousins yet through this site, but hopefully in time I will. I have been pleased with the sites easy navigation and clear instruction on how to enter census information.
You may be wondering what the benefits are of getting in touch with a distant relative in the first place. I've listed some of the reasons for this in a previous post, Collateral Lines in Family History, which may answer that question.
Even if distant relatives aren't able to provide you with much help genealogically it certainly doesn't hurt to try to get to know your lesser known or previously unknown living relations as well as you might know your deceased ones.
President Spencer W. Kimball, 12th Prophet of the Church of Jesus Christ of Latter-Day Saints said: "It is important for us…to cultivate in our own family a sense that we belong together eternally…We ought to encourage our children to know their relatives. We need to talk of them, make effort to correspond with them, visit them, join family organizations, etc."
It has been a blessing in my genealogical research to have found several "lost cousins" (through other means thus far) who have added to my genealogical research and enriched my life in general. LostCousins is an another great resource that might help you reap the blessings of new found family relationships.
With the invention of the internet and online library websites and catalogs, people everywhere have realized that the local library they use to look to as the ultimate resource, may actually not carry everything they need in doing research. But even with this realization, traveling to a library far away, then applying for a card there and checking the item of interest out just isn't practical or feasible. Enter the beginning of a wonderful library service called Interlibrary Loan (ILL).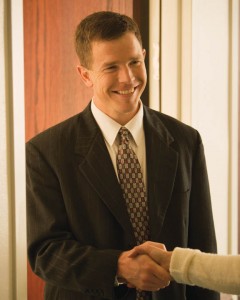 Interlibrary Loan brings material of interest to you by following two simple operations: borrowing and lending. If your library is a borrowing library, you can request a certain book or photocopy of information and this request will be sent to a lending library. If the item you want is in circulation at the lending library, it will be shipped to your local library and you will be notified when it arrives and allowed to borrow it. All you have to do after that is return it to your local library and they will ship it back to the library that lent it out. You can make a request in person, or, if your library has a website you may be able to make your borrowing request online. Interlibrary Loan is usually, though not always, free.
Unfortunately the wait time on an item can take a few weeks. Items that are in high demand may not be available to lend. And of course, items that are very rare or very old may not be in circulation due to fear of further damage or destruction.
Also, not all libraries participate in Interlibrary Loan. And not all of those that do, participate with all other libraries that do. Meaning the library that holds the book you want may participate in Interlibrary Loan, but they don't lend to your local library.
It is important to remember that Interlibrary Loan policy varies from library to library. So always check with your local library staff for details on how Interlibrary Loan works there. In many cases, if you know what book it is you want you can just ask the library staff to find out what other libraries carry that book and if they will lend to your library, instead of having to do the research yourself. So ask the library staff before you go searching.
In the event that your library staff does not provide that service, one good resource for finding books in other lending libraries is the WorldCat Database.
In the year 1864, the United States imposed a tax on the sale of luxury items to raise wartime revenue for the Union. One item that fell within this act were photographs. The act stated that sellers of photographs including daguerrotypes, ambrotypes, tin types and carte de visite, affix a stamp to the back of the photographs that were sold.
The tax stamp period began August 1, 1864 and ended August 1, 1866. The act required that in addition to affixing a stamp on back of each photograph, that the seller was to cancel the stamp by initializing and dating it. As you can imagine, knowing this information is quite valuable for the genealogist who may have a photograph like this. Especially if the genealogist does not know the ancestor in the photograph or the time frame in which it was taken.
Now, not every photographer actually initialed or dated the stamp. Many of them simply crossed over the stamp in ink. Or perhaps they initialed it but didn't date it. Even in that case, you still have a two year time frame in which the picture was taken. That in conjunction with a photographers stamp and city directories within those years might be enough to help you figure out who the ancestor in the photo is. You can also know about how much a particular photograph cost when your ancestor purchase it, based on the color of stamp thereon.
An orange or blue 2 cent stamp indicates that the photograph cost less than 25 cents.
A green 3 cent stamp indicates that the photograph cost 25 to 50 cents.
A red 5 cent stamp (I don't have a picture for you) indicates that the photo cost 50 cents to $1.00. One 5 cent stamp was added for each additional 50 cents to $1.00 thereafter.
Now above I mentioned using the luxury stamp combined with a photographers stamp and city directory to try to identify the ancestor of interest. A photographer stamp is some sort of identifying mark used by the photographer so that the work could be properly attributed. Here is an example of a photographer's stamp from one of the back of my photos:
This one gives you the name of the photographer (S.J.Fowler), the address of his studio which might have even been where he lived at that time (77 Genesee Street) and then the city and state (Auburn, N.Y.)
Most photographers stamps give the same information. Sometimes less, sometimes a little more but they nearly always mention a city. And the ancestor in the photograph most likely lived within or near the photographer's city of practice. Hopefully the cities in that area will have a directory of residents for your years of interest which you can then check in trying to determine who the ancestor in the photograph is.
The photographers stamp and luxury tax stamp may be overlooked genealogically at first, but once utilized can lead to big genealogical discoveries.
A few years back, my grandmother discovered that we are direct descendants of three of the passengers who came to America on the Mayflower in 1620 – Edward Fuller, Stephen Hopkins and Constance Hopkins.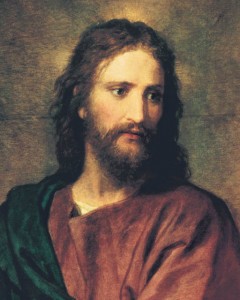 I must admit that prior to learning this, my only thoughts about the pilgrims came seasonally. But when I realized the blood of some of those passengers coursed through my veins, I decided I wanted to learn more. To understand their motivations, way of life, and sacrifices. I wanted to remember them year round and remember to thank Heavenly Father that they listened to the Holy Ghost which inspired them to seek out a land of freedom where, eventually,the Church of Jesus Christ could be restored.
The restoration of the gospel (yes, there was need for a restoration), began with the Holy Ghost inspiring one man.
In the Book of Mormon, 1 Nephi, Chapter 13, Verse 12 we read:"And I looked and beheld a man among the Gentiles, who was separated from the seed of my brethren by the many waters; and I beheld the Spirit of God, that it came down and wrought upon the man; and he went forth upon the many waters, even unto the seed of my brethren, who were in the promised land."
The man who Nephi saw in this vision was Christopher Columbus. In The Great Prologue, Elder Mark E. Petersen said:
"Columbus's own son, Fernando, in a biography of his father, quotes the discoverer as saying on one occasion, "God gave me the faith and afterward the courage so that I was quite willing to undertake the journey." And the last will and testament of Christopher Columbus includes this expression: "In the name of the Most Holy Trinity, who inspired me with the idea and afterward made perfectly clear to me that I could navigate and go to the Indies from Spain by traversing the ocean westward" (Wasserman, Columbus, pp. 46, 61). Columbus was inspired, and Nephi looked upon him and beheld him coming to the Western Hemisphere."
In the Book of Mormon, 1 Nephi, Chapter 13, Verse 13 we read: "And it came to pass that I beheld the Spirit of God, that it wrought upon other Gentiles; and they went forth out of captivity, upon the many waters."
Elder Mark E. Petersen offers his insight about the above verse in The Great Prologue again saying:
"Under the direction of the Almighty, colonization began. What kind of people did the Holy Spirit influence? Why, the Pilgrims and the Puritans and others like them! Weren't they worthy of the direction of the Spirit of God? They and many others came to America under divine guidance."
Nephi also prophesied about the Revolutionary War and the outcome for all those who had gone "forth out of captivity", which was of course freedom.
Again, Elder Petersen says it best:
"Do you understand the steps that were taken? There was the great apostasy, then the preservation of the Western Hemisphere, next Columbus and the colonization movement, the Revolutionary War to set the colonists free, and then a constitutional form of government which guaranteed free speech and free religion, free assembly and free press.

All of these events were acts of God leading up to one thing–the restoration of the gospel. It was only half a dozen years or so after America was established as a free constitutional nation that one of the great spirits in the preexistence was sent to earth to be born on December 23, 1805, in a little farmhouse; and he was named Joseph Smith. "
Whether we directly descend from the pilgrims or not, we are kindred to them in our belief in God and I cannot think of them without immense gratitude for listening to the inspiration of the Holy Ghost to cross the sea, pioneering the way for millions to come. We would do well to remember their example of faith and perseverance all year round.
As you read the following quote, consider yourself the Mayflower descendant referred to therein and I hope that this Thanksgiving will find you more thoughtful and thankful for what Heavenly Father inspired the pilgrims to do.
The following is an excerpt from, The Duty of Today by Thomas Snell Hopkins, Esq., given at the 18th Annual Dinner, Massachusetts Society of Mayflower Descendants Held at Boston, 20 November 1913:
"And this leads to the question, What is the duty of the Mayflower Descendant today?

It can be answered in a few words. Every Mayflower Descendant should renew his allegiance to the faith of his forefathers. He should hew to the line and should refuse to be turned about by every wind that blows. The world will never be won to righteousness or to good government by great organizations, highly commendable and useful as they are; nor by a great assault upon the powers of darkness, nor by a great assault upon the powers of darkness, nor by any spectacular effort. It will be won when every man, high or low, rich or poor, tries each day to live a clean, honest, God-fearing life, as did they who founded Plymouth colony. Relaxation into individual apathy spells the doom of religion and of good government.

This is no time for idle dreaming. There is a man's work to do. The example of our ancestor's, who sacrificed everything that was dear to them, for their God and for us, urges us to action; posterity waits for us;

"Humanity, with all it's fears,
And all it's hopes of future years,"

and the still small voices from above, bid us fall into line, and, by precept and example, consistently and insistently seek to perpetuate the faith of our fathers and the advancement of the Kingdom of Christ and of good government in all the land. And then, not until then, shall we become worthy descendants of that heroic company which braved the angry seas and the terrors of a great and hideous wilderness that they might lay the foundation of civil and religious liberty in America."
So far we have discussed the United States Census 1790-1840, United States Census 1850-1930, Slave Schedules,State Censuses and Where to find Census Records in your Area. Now we're going to talk about where to find the census information online.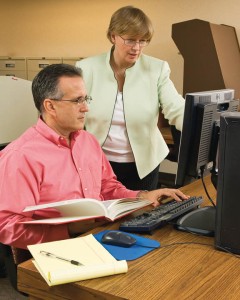 Finding Census Records Online
There are many sources you can turn to on the internet when searching for census records. I won't be able to list all of them here but I will list the main, more complete ones.
1) Ancestry.com – On June 22, 2006 Ancestry.com announced that it had completed digitizing and indexing the entire United States Federal Census 1790 to 1930. Imagine being able to find your ancestor in the census by typing their name into a search bar. That is what Ancestry.com has made possible. You can also see the original census images. Ancestry.com also provides millions of other genealogical records. Ancestry.com is not a free service however. But they do offer a 14 day free trial so you can see how you like it. I can't imagine anyone not wanting a subscription once they've tried it.
2) Census Online – Census Online claims to be the Web's largest directory of links to online census transcriptions, including federal, state and territorial censuses and tax, voter and military pensioner lists. Links are organized by Country (Canada, England, Ireland, Scotland, Wales, U.S.A.) and then state, province, territory or county within that country. This service is free.
3) Census Finder – Census Finder is another directory of links to online census transcriptions that is indexed along the same lines as Census Online. This service is free
4) Family Search.com offers a census search for the 1880 United States Federal Census, 1881 British Isles Census and the 1881 Canadian Census. This service is free.
5) FreeCen – In it's own words, "This project aims to provide a "free-to-view" online searchable database of the 19th century UK census returns". Go to the bottom of the web page and click on, Search the Database.
Important Points to Remember
When searching online records through the use of a search bar or other search options, remember that the information is only as good as the person who transcribed it. The person who transcribed the information may have had a difficult time reading the handwriting. Certain letters in old handwriting may have been mistaken for others.
Play around with your search. If you're having a hard time finding your ancestor, try changing the spelling. Ask yourself if the capital K at the beginning of their name may have been read as an R in cursive handwriting, by the transcriber. Or perhaps your Wagner ancestors might be listed as Vagner, since they were originally German and pronounced the W as a V.
Remember too, that census information given by your ancestors may have been slightly off if they were trying to avoid taxation, military duties or for whatever other reason. I found one ancestor in the census who was listed as being 20 years old in both 1850 and 1860. Also, sometimes if a family wasn't home when the census taker arrived, neighbors might have supplied the information for that family, making it a bit off. No matter what the reason for incorrect information, keep these things in mind when search any online genealogical index.
So far we have discussed the United States Census 1790-1840, United States Census 1850-1930, Slave Schedules and State Censuses. Now we're going to talk about where to find the census of interest to you.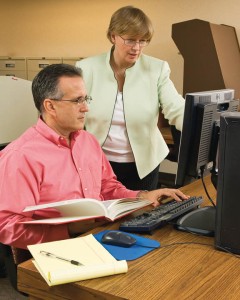 Finding Census Information Locally
1) Your local historical society or genealogical society may have census collections pertaining to your state. They may even offer a wider collection pertaining to neighboring states or more. You won't know until you check their collections catalog.
A wonderful resource for finding a historical or genealogical society near you is the D'addezio Society Hill Directory. The page has links listed as: United States Historical and Genealogical Societies, Canadian Historical and Genealogical Societies and Australian Historical and Genealogical Societies.
Clicking on the U.S. link will take you to a page where you can browse listings by state. Canada's listings are by provinces and territories and Australia's listings are by states and territories. Once you've clicked on a state, province or territory you can either search by typing a society name into the search bar provided or you can click on a link that will take you to an alphabetical listing.
Results will provide the name and address of a society if you typed in a name or the name and address of multiple societies if you searched alphabetically. Names highlighted and underlined in blue will take you to that societies web page when clicked on.
This is a free service and is regularly updated. Remember that the listings do not include phone numbers and just because a listing is not clickable doesn't mean that the society of interest doesn't have a web page. The web page just may not have been submitted yet. If the society does not have it's web page listed on Society Hill, you may want to search for the society on Google.com or another search engine to see if you can find a phone number listing or other contact information to see what census collections they may have.
2) Your local library is another place to check. Libraries, if they do have genealogical records, don't usually have much but it's worth a try. Our local library holds census records for a few counties in our state for a few different Federal Census years.
3) One other place that my have some sort of collection of census records are Archives.
Remember to bring along a pencil and notepad or laptop on trips to any of these places for genealogical information as you will not be able to check the books or microfilms out. Even in your local library, genealogical information is usually listed as REFERENCE only, meaning that you can not check out the book.