Mormons believe that Jesus will one day return to the Earth, as do most Christians. However, there are some differences between what Mormons believe will happen and what many other religions believe.
By Mei Ding Goh.
Every year, Mormons meet for a worship service on Easter that celebrates the life of the Savior and honors His atonement and his voluntary death on the cross. From the 18 month old in the toddler nursery who is learning that because Jesus was resurrected, we all will be resurrected, to the adults in Sunday School, Mormons remember what the Savior's life and death meant for their own lives and deaths.
I recently read an article by someone who left The Church of Jesus Christ of Latter-day Saints, whose members are sometimes called Mormons. She said there were too many commandments and they were a tremendous burden. I wondered if she understood that leaving the church and transferring to one that was laid-back about commandments didn't take away her responsibility for them. Jesus gave us many commandments to follow, and regardless of whether or not our church feels commandments matter, or even whether or not we belong to a church, those commandments are still in force and we'll still be held accountable for our level of obedience.
For many, the belief that God is a loving Father seems to suggest He ought to save all His children, regardless of their choices during their lifetime. They find it hard to see a loving Father as one who will deny his children any of his blessings or eternity with Him. Let's look at how the gospel works to see why it is not possible for God to return everyone to His presence.
The media is calling this a Mormon Moment because the Mormons are suddenly getting a lot of attention. Two Mormons are running for president with one considered a front-runner. There is a Mormon musical on Broadway—not a nice one—and in general, Mormons seem to be in the news. Despite all this attention, however, there seems to be a lot of question about just what a Mormon is or is not. Mormon is a nickname applied to The Church of Jesus Christ of Latter-day Saints.
Mormon genealogy has gained world-wide attention due to the Family History Center libraries found around the world, the large genealogy library in Salt Lake City, Utah, and the extensive genealogy website, all of which are free to people regardless of religion. The Church of Jesus Christ of Latter-day Saints, whose members are sometimes informally called Mormons, considers genealogy more than just a hobby. It is a sacred obligation. Mormon genealogy libraries are not just for Mormons; anyone can visit them and no one will make an effort to convert you unless you want them to. They exist just as places to do Mormon genealogy or any other type of genealogy.
A popular method for attacking Mormonism is to call it a cult. In this article, we will look at whether or not there is a Mormon cult by scholarly definition and also why people choose to use a term like Mormon cult. Then we will evaluate whether or not this is a useful technique for trying to convert Mormons—or for keeping others from investigating Mormonism.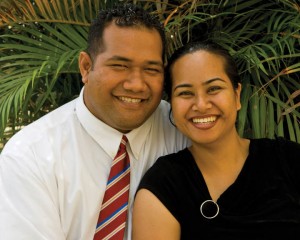 Let's start with the dictionary. Since we're talking about word definitions, that is the place to begin. I make my living as a writer, so I have a print dictionary on my shelves—the Concise Oxford American Dictionary created by Oxford University. They offer four definitions for the word cult. If you're not familiar with dictionaries, you'll need to know that multiple definitions for a word show the different possible meanings. They are listed in order based on how common or authoritive they are.
This means the most common and appropriate definition of a cult is the first one. In my dictionary, the first definition is: "a system of religious veneration and devotion directed toward a particular figure or object." Right away, you'll see this definition fits all religions, including Christianity as a whole. This is the scholarly definition, not the propaganda definition. Christianity is a system of religious veneration and devotion directed toward Jesus Christ. This means that by scholarly definition, Christianity is a cult. As a writer, I understand the importance of words. We must never use a word without really knowing what it means. The word cult is not an insult or a terrible thing. It is simply the definition of a religious sect, which means that yes, Mormonism is a cult—but if you are a Christian of any denomination, you also belong to a cult. That is not an insult—just a fact. Read more
There are times when the Bible can seem confusing because it appears to give conflicting advice. One such situation concerns the topic of judgment. The Bible tells us we must not judge others unless we ourselves want to be judged, but it also offers a variety of situations in which we're told to make judgments. What is a person supposed to do if he wants to obey all the commandments?
On March 1, 1998, Dallin H. Oaks spoke to college students at Brigham Young University on this topic. His talk is called, ""Judge Not" and Judging." He is an apostle for The Church of Jesus Christ of Latter-day Saints, whose members are often called Mormons. His title within the Church is Elder Oaks. It is particularly interesting to note, given the topic of the talk, that prior to becoming a Mormon apostle, Elder Oaks was a judge, even serving on a state Supreme Court.
Elder Oaks explains the conflict is the result of having two types of judgment. The first is final judgment, which God does not allow us to make. This is the source of the commandment to avoid judging. The second is intermediate judgment. We can make this type of judgment, but we must make it righteously.
Recently Michael Otterson, head of Public Affairs for The Church of Jesus Christ of Latter-day Saints (sometimes called the Mormon Church) wrote an interesting On-Faith blog post about the Book of Mormon Musical. The musical's crude and blasphemous language was designed to mock religion and to suggest God and His churches have nothing to offer in a real world of poverty and suffering. "Specifically, I'm not willing to spend $200 for a ticket to be sold the idea that religion moves along oblivious to real-world problems in a kind of blissful naiveté," Brother Otterson said. (See Otterson, Michael. "Why I won't be seeing the Book of Mormon musical." Washington Post [Washington DC] 14 Apr. 2011: n. pag. Washington Post. Web. 21 Apr. 2011.)
He then went on to evaluate whether or not this concept is true. To do so, he thought about the seven years the creators spent making a musical that mocked God and His followers—not just Mormons, but religious people in general. Some have also suggested it should be condemned for its negative and stereotypical portrayals of Ugandans.
Then he looked at what the Mormons spent those same years doing in Africa. While the creators of the musical were spending their time working on a way to make fun of Africans, Mormons were actually in Africa trying to fix the problems the musical mocked. Read more