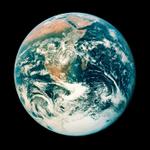 The Book of Mormon teaches us that man is that he might have joy. Of course, joy isn't the same thing as worldly pleasure, so it doesn't mean we have permission to play all day. On the other hand, it does mean we are allowed to enjoy ourselves sometimes. We aren't expected to work every moment of every day, neglecting sleep and relaxation. God intended for us to achieve an appropriate balance in our schedules. While much of our time—most of it, in fact—should be spent on our mortal and eternal commitments, we also have to build in time to enjoy ourselves, ponder, and rest. If we develop our lives well, we can even relax and be useful at the same time. Read more
The Old Testament tells of twins, Jacob and Esau. Esau was the oldest, and according to Jewish custom, was entitled to the birthright blessing. However, one day Esau came home very hungry to find Jacob had made pottage, which is a stew. He asked Jacob for some and Jacob agreed, but only if Esau would give him the birthright in exchange. Esau, not understanding the importance of the birthright, really wasn't that interested in it. He cared more about his immediate physical needs than in God's plan for him or in his eternal life. He happily sold his birthright for a mess of pottage, a term that has come to mean something worthless. Later, of course, when he matured and understood what he had given up, he was sorry he'd done so. The pleasure of the stew was long gone and he had nothing to show for it, while Jacob's birthright had eternal blessings attached.
The New Testament apostle Paul complained to Timothy of people who were " ever learning, and never able to come to the knowledge of the truth" (2 Timothy 3:7.) Jesus lamented that the lawyers had taken away the key of knowledge (Luke 11:52.)
Today, we see that many people confuse the concepts of education and wisdom. No matter how many years of schooling a person might have, there is no guarantee he will also have gained wisdom, or even truth, as Paul told Timothy. Read more
One of the purposes of mortal life is to prove to God that we will keep His commandments when that takes courage (Henry B. Eyring, "Moral Courage," Liahona, Mar 2010, 4–7).
An important aspect of Mormon beliefs is that one purpose of our life on earth is to be tested. Passing the test requires moral courage, because if it were easy, the test would be meaningless. Read more
Thirteen years ago Alvin and I moved into the home we live in now. The ward we belonged to has turned out to be the most astounding group of people whom we have come to love and adore over the years of our acquaintance and friendship.
It's a common question asked amongst the good people of the world, no matter your religion, race or creed: "Why does God let bad things happen?"
Each of us comes into this world with gifts, talents and skills. Society holds the actress/actor, singer, writer, athlete or politician high as a standard of talent which has been groomed and perfected. But there are other talents, not as evident, which are of greater value in the world.
I was born in San Diego, California in 1963. Through the course of my life I have always had a deep love of the written word, particularly the scriptures. A promise in my patriarchal blessing states:
Mormons are an industrious people. From the very beginning of earthly time, God encouraged Adam to take care of the Garden of Eden and the animals which resided inside it. Everything God is about is self-improvement. He wants us to learn, to grow and to become the spiritual giants He knows we can be.
Filling the well within is an interesting concept. Some people take it to the extreme, others don't do it all. Like everything else Jesus Christ taught us, balance is critical to being a worthwhile servant of God.