In the Bible, we read of Ruth offering to glean the fields. After the harvesters were finished, the gleaning were left for the poor. These were much harder to gather and took significantly more work, but those who were hungry were willing to do this in order to get what they needed.
It is very important to read the Bible every day, but sometimes we can find ourselves in checklist mode—read the number of chapters on our to-do list efficiently, cross them off our list, and move on to the next item on the list. While this does ensure we will read the scriptures daily, it doesn't really serve much purpose. Reading the Bible is a commandment because God wants us to learn more about Him, to ponder what is inside, and to apply the lessons to ourselves. They help us develop a closer relationship with Jesus Christ and to build our testimony. Read more
I remember thinking the day I found my baby in his crib, dead from SIDS, "This can't be happening to me."
Jesus Christ is coming to earth again. He really is. And what an amazing thought. Will I be ready? It could be so easy to put off preparing for His visit.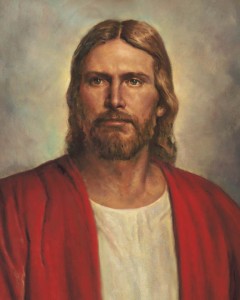 Jesus Christ has many names. I love pondering on them. They each carry depth and resonance for me. Try it for yourself. As you read each of the following titles used to reference Him, feel the descriptive nature of each term's significance.
Look at this urgent quote:
As Mormons (or members of the Church of Jesus Christ of Latter-day Saints), we value the word of God. The scriptures have great meaning for us. As stated in one of our Articles of Faith:
Are you a list maker? I know I am – or at least, I have been that way in the past. I'd make lists for grocery shopping outings; I'd make lists of tasks to do; I'd make lists of things I'd like to accomplish at some point in my life.
We've talked in the past about a variety of scripture study techniques that will help you get the most out of your scripture study.
Get this quote!