President Dieter F. Uchtdorf, Second Counselor in the First Presidency, described hope as one leg of a three-legged stool. The other two legs are faith and charity. "These three stabilize our lives regardless of the rough or uneven surfaces we might encounter at the time." (Dieter F. Uchtdorf, "
The Infinite Power of Hope
,"
Ensign
, Nov 2008, 21-24)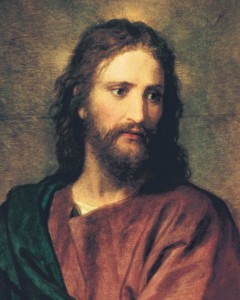 Today, the world feels pretty unstable to many people. With unemployment rising, a world at war, and crime on the rise in many areas, many people are afraid and this fear can become paralyzing. How do we keep going when things could fall apart at any moment?
There is an old Cherokee tale that you may have heard before. It goes like this.
I ran across a beautiful article the other day by a modern day apostle, Boyd K. Packer entitled The Spirit of Revelation. Though directed to the youth of The Church of Jesus Christ of Latter-day Saints, his words offer encouragement for each of us about the importance of mastering our own thoughts. What we think and feel creates the most intimate parts of who we are. Do the things we harbor in our minds and hearts reflect the things that God would have there, or have we let this sacred space be taken over by the philosophies and worries of the world around us? God has asked us to focus our thoughts on Christ and virtue, among other things. One of the greatest things we can master in this life is our mind. We can use it to focus on good, evil, and every shade in between the two. But the disciple of Christ should be mindful of the first and greatest commandment:
I've been thinking today, of a favorite hymn. I like it partly because of its upbeat melody, and partly because of its message. This song provides an interesting way to look at a disciple's role in service and helping our fellow man. I appreciate its straightforward reminders of the things that matter most, reminders of how to obtain these goals, and the cheerful manner in which the message is delivered. Service doesn't seem like such drudgery, but a privilege and a joy.
There are many around us, in fact the world seems to be almost entirely focused on achievement, competition, perfection, and material possessions. There are more ways advertised in all the media we encounter every day to be better, have more, and change who we are to fit society's norm, than we could ever humanly conquer.
I've talked a lot about the Spirit that a disciple of Christ needs to carry with him. It's that presence and knowledge of God's will for you that make you the most effective disciple you can be. This Spirit comes in two forms. There is a general presence that testifies of truth as well as gives guidance and direction as it is needed for any and all human beings who have not denied the light of Christ within them. There is also a second step in which the disciple makes specific covenants with God that allow that Spirit to more fully manifest Himself to you. These covenants invite the Holy Ghost's companionship into every aspect of your every day life.
People look to Christ for many different reasons, just as they did during His mortal ministry. Some came looking for miracles, some to have their daily needs met, some to try and find fault with Him, some to seek forgiveness, some to learn from Him and feel His love. What first brought you to Christ? Are your reasons the same now as they were then?
Today, I had the pleasure to spend some time at a park near my home. Aside from the mosquitoes that seem to be able to find me from miles around, I had a pleasant time. There is a pond and walking trail meandering through partially wooded areas. It's a wonderful place to spend some quiet time. As I wandered around a bit, I thought about a quote I recently read from C. S. Lewis.
There is a set of scriptures within the Doctrine and Covenants that has always given me a bit of trouble. Not because of what they actually say, but because of what my puny brain focuses on and remembers from what they say. See for yourself:
I think that some of the best disciples of Christ I have ever seen haven't really said a word to me about Jesus Christ. Well, maybe sometimes, but for the most part they testify of the love and goodness of God in a vastly different way. Most of the world calls these children "special needs", I prefer special spirits. Some may not share the same opinions of gratitude for children who are born with a different set of parameters on life than most of us. Some would see this as a sign that God does not love us, that just like war, famine, and a host of other difficult things in this life, these children are somehow evidence that Heavenly Father is not aware of us.