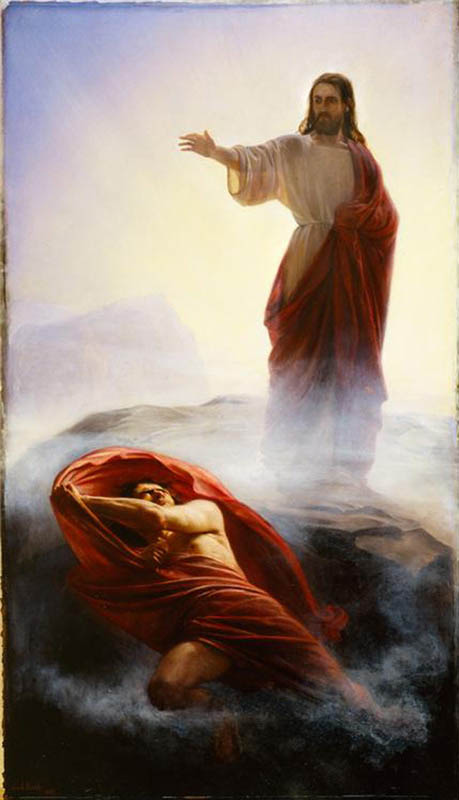 Elizabeth Smart, at age fourteen, told God she was prepared to and willing to serve Him, but needed to know how to do it. Just days later, she was kidnapped by a mentally ill husband and wife. The man considered her his "wife" and repeatedly raped her, beat her, starved her, and forced drugs and alcohol into her system. She didn't understand, right at first, how God could do that to her just after she committed herself to serve Him. Was this His plan?
She eventually came to understand that it was not God's plan and He didn't do it to her. He had allowed it to happen, but He didn't cause it to happen. She also came to realize that even a prisoner has choices and she chose to survive, relying on her faith and the love of her family to keep her going during the months of captivity. Once freed, she chose to follow her mother's advice and be happy instead of letting her trials damage her life forever. She served a mission for her church, started a foundation to help families of kidnapped children, and married. While she would rather the trials hadn't happened, she has made use of them to improve her own life and the lives of others. This was how she chose to use her agency.
God is good, loving, and kind. Most religions teach this, which leaves those first exploring religion, and even some of those who have been religious for a long time, to wonder how evil fits into this definition of God. Why would a loving Father in Heaven let His children suffer so much? Why didn't God protect Elizabeth Smart and so many of His other children who have suffered? Many religions struggle with this question as well. Read more
Homosexuality and same-sex marriage are complex, sensitive, and often divisive issues that reach to the core of our deepest human emotions—our belief in God and His laws, our identities, our relationships and families, and our happiness in this life and the next. The Church of Jesus Christ of Latter-day Saints—sometimes inadvertently called the Mormon Church—issued this statement:
 Few topics are as emotionally charged or require more sensitivity than . This complex matter touches on the things we care about most: our basic humanity, our relationship to family, our identity and potential as children of God, how we treat each other, and what it means to be disciples of Christ. Read more
I joined The Church of Jesus Christ of Latter-day Saints, often inadvertently called the Mormon Church, when I was sixteen.  I had been experiencing a huge emptiness inside and was church-hopping, looking to fill it.  Although I enjoyed all the churches I visited, I had an undeniable spiritual experience the second I stepped into a Mormon meetinghouse, witnessing to me that this was the place.
Finding the Church of Jesus Christ of Latter-day Saints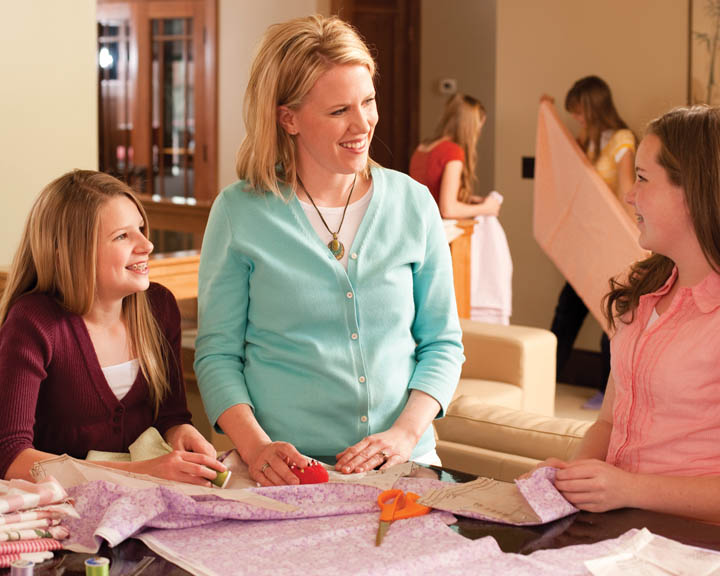 I was attending a great high school, lived in a nice area, and wanted for nothing, except that my family was very unhappy—wretchedly so, actually.  There was no religion in our house, so I didn't know how to turn to God for help, until I found the Mormons.
Now that I've been a part of The Church of Jesus Christ for many years, and have raised a happy family of my own, I sometimes wonder why I couldn't be born into Mormonism.  Mormons believe we lived in a heavenly spirit realm with our Father in Heaven before we were born with mortal bodies.  He knew what kind of family I would be born into, and knowing what I now know, I realize He may have placed me there on purpose.  I watch children born to Mormon parents and see how they are nurtured spiritually.  They grow up learning the gospel, yes, but they also grow up knowing they have infinite worth and eternal potential. Read more
Some people spend a great deal of time focused on the sad and scary aspects of life and then find it impossible to be happy. There are, without question, sad and scary things happening, but there are just as many—more, in fact—wonderful and happy things. They don't get as much attention, however, so you have to find them yourself.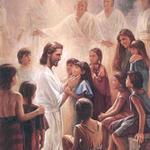 It's not that we have to ignore the bad, but we don't have to let them become the focus of our lives, nor do we have to let them rob us of the joy God intended for us to have. Thomas S. Monson, the Mormon prophet, said:
"And yet it is sometimes difficult to view the problems and permissiveness around us and not become discouraged. I have found that, rather than dwelling on the negative, if we will take a step back and consider the blessings in our lives, including seemingly small, sometimes overlooked blessings, we can find greater happiness." (Thomas S. Monson, Consider the Blessings, General Conference, October 2012.) Read more
I've been writing biographies of people in early Mormon history recently. As I've written about the same time period and the same events from the points of view of many different people, I've become aware of just how important attitude is. The right attitude can change not just your life, but the lives of those around you. The wrong attitude can harm you, but it can have a devastating impact on the lives of others as well.
Let's look at two early Mormon leaders, Ezra Booth and Levi. W. Hancock. I've written about Booth here before, so let's start with him.
Ezra Booth became a Mormon after seeing Joseph Smith perform a miracle. Now, miracles are wonderful things, but they aren't enough of a foundation for a testimony. Real testimony requires prayer and study and faith, and Ezra Booth didn't apparently take the trouble to do any of that. A proper attitude will ensure you take all the necessary steps. Read more
Lately I've been doing a lot of reading and writing on the subject of knowing God. There are three aspects of this topic that consistently stand out for me. First, to know God, you must receive that knowledge through the Holy Ghost, not from other people. Secondly, you have to spend time learning about and talking to God. Third, to know God you have to obey Him.
I read a wonderful talk this morning on the subject of knowing God. It was given in 1972 by Bernard P. Broadbank at the semi-annual conference given by the Mormons. (Knowing God by Bernard P. Brockbank, April 1972).Mormon is a nickname for members of The Church of Jesus Christ of Latter-day Saints. He shared several Bible scriptures that explain how to know God: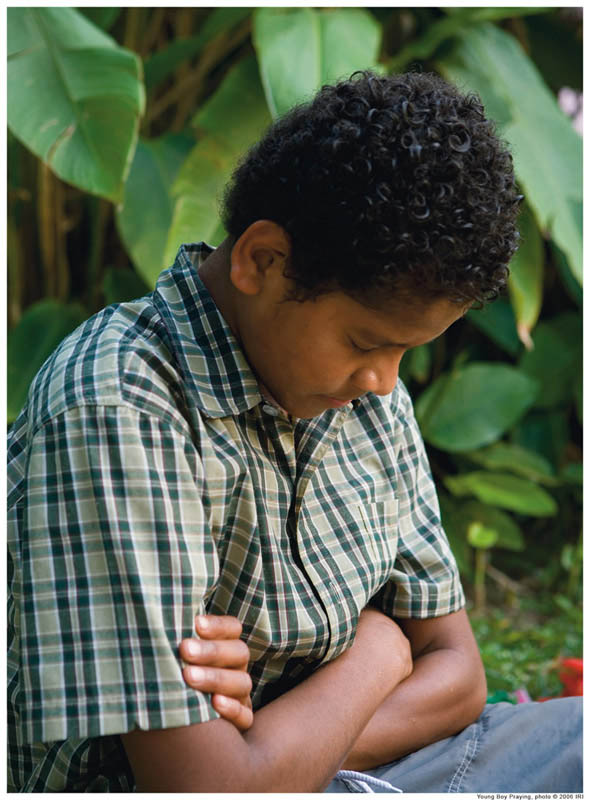 "And hereby we do know that we know him, if we keep his commandments.
"He that saith, I know him, and keepeth not his commandments, is a liar, and the truth is not in him.
"But whoso keepeth his word, in him verily is the love of God perfected: hereby know we that we are in him. Read more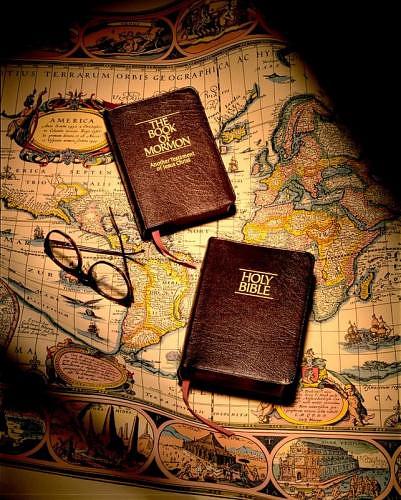 Yesterday, in my weekly religion class, we talked about Abraham, of the Old Testament. God instructed Abraham to leave and get away from his family and homeland, where idolatry was being practiced.. (See Genesis 12.) We noted this is a common practice in the scriptures. Both the Bible and the Book of Mormon contain such stories.
Throughout scriptural history, we find God sending people to other places for their own safety or to fulfill God's plans for them. In the Old Testament, we read of Moses leading his people into the wilderness. In the New Testament, God sends Mary and Joseph to Egypt to protect the baby Jesus. Noah was instructed to build and board an ark to save his life and the lives of his family. In the Book of Mormon, a prophet named Lehi was warned to take his family, leave behind his wealth, and flee into the wilderness because people wanted to kill him for prophesying about God. Another group, the Jaredites, were among those who dispersed following the Tower of Babel events. They were permitted to retain their language, but were instructed to leave and travel to a new homeland.
However, God doesn't reserve these instructions or warnings just for prophets and future prophets. Every day we receive multiple warnings or helpful suggestions from Him. Unfortunately, we are often so wrapped up in what we are doing we don't pay attention or we shrug them off as our imaginations or needless worries. Sometimes these quiet messages tell us to move somewhere new, as they were for Moses or Abraham. Sometimes they warn us to start preparing for danger or opportunity, as they did for Noah. Other times they are about helping someone else. We might have a thought flit across our minds to call someone or to bring a meal to someone. We may not know of that person's need, but God does, and He meets the need through others who are listening. Read more
Faith is one of the more challenging concepts of Christianity. Because it can't be scientifically measured, or stored in a bottle to be pulled out as needed, many people either don't believe in it or don't know how to access it. Mormonism, a nickname commonly applied to beliefs of The Church of Jesus Christ of Latter-day Saints, is built on a strong foundation of faith. Mormons are taught from childhood to develop their faith and then to use it to gain a testimony of the gospel and to help them through challenging times without fear.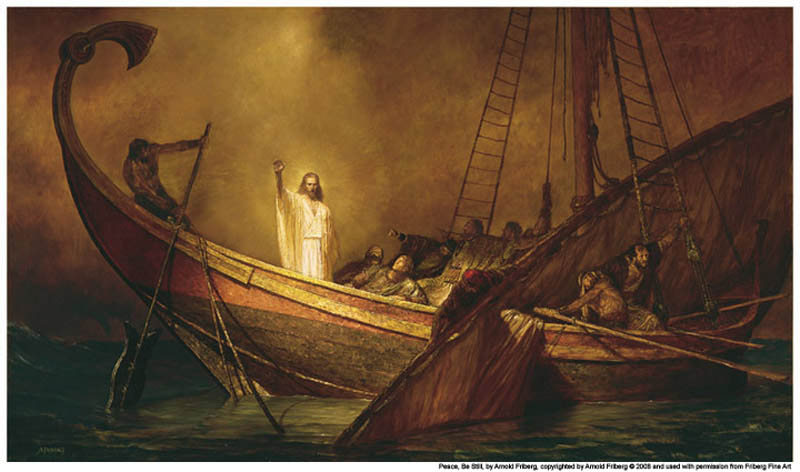 Many years ago, I found myself facing a major change in my life. For three years, life had been unusually peaceful and I was scared of sliding back into a world of changes. I fought the change hard and had to turn to prayer for help. I went weekly during that struggle to the Mormon temple, where I took time away from the world to pray in a quiet, Spirit-filled place. As I prayed, the thought came repeatedly to my mind, "If you're prepared, you don't need to be afraid."
I recognized this piece of inspiration as coming from Mormon book of scripture called the Doctrine and Covenants, a collection of modern revelations given to church leaders. It was given to Joseph Smith and delivered at a conference in which the people were told to go to Ohio. I accepted the comfort and set out to prepare myself for the changes that were coming. Then, completely prepared, I sat back and waited for the fear to disappear. Read more
A personal response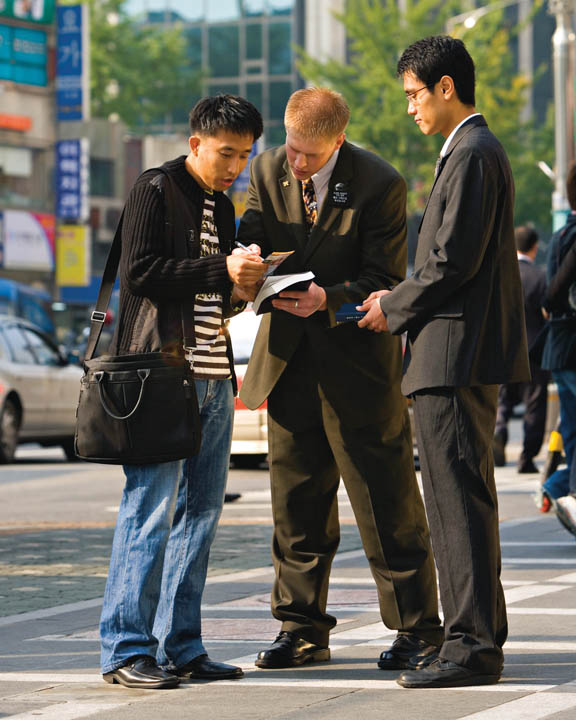 Most people are familiar with the sight of Mormon missionaries riding bikes, walking the neighborhoods, or knocking on doors. The men are dressed in suits, white shirts, and ties. They have short hair. The women are in dresses or skirts that fall below the knee. Most are young adults, but some are retired couples. And Mormons don't wait to get called on missions. Many of them just love to share their beliefs with other people.
The correct name for the Mormon church is The Church of Jesus Christ of Latter-day Saints. Mormon is just a nickname once given Mormons by their enemies, but which Mormons themselves good-naturedly use, on occasion. The centerpiece of the church name explains the love Mormons have for missionary work. It is Jesus Christ's church and the Bible commands us to share His gospel. Read more
Although anyone can attend most Mormon services and activities without being a member, conversion is required to experience everything the Church has to offer. Mormonism is actually a nickname for The Church of Jesus Christ of Latter-day Saints and the principles of Mormon conversion are based on the teachings of Jesus Christ, whose mission is as central to Mormonism as His name is to the true name of the Church.
A book called True to the Faith: A Gospel Reference, which offers introductions to many Mormon principles, explains that conversion is not an event in Mormonism. It is a process. Simply announcing that we accept Jesus Christ as our Savior does not complete the process. Gaining a testimony that The Church of Jesus Christ of Latter-day Saints does not complete the process. Nor does baptism or confirmation as a member of the Church. Conversion, for a Mormon, is a life-long process, and even an eternal one. It may be why Pew Foundation studies often show Mormon teens and adults score higher than many other religions in various aspects of religiosity. An understanding that conversion requires constant effort and strengthening will naturally lead one to work harder at keeping the commandments, studying, praying, and improving faith. Read more