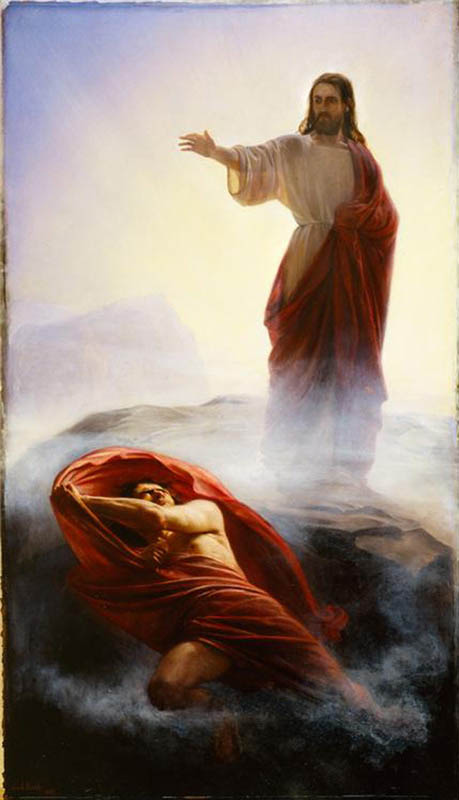 Elizabeth Smart, at age fourteen, told God she was prepared to and willing to serve Him, but needed to know how to do it. Just days later, she was kidnapped by a mentally ill husband and wife. The man considered her his "wife" and repeatedly raped her, beat her, starved her, and forced drugs and alcohol into her system. She didn't understand, right at first, how God could do that to her just after she committed herself to serve Him. Was this His plan?
Homosexuality and same-sex marriage are complex, sensitive, and often divisive issues that reach to the core of our deepest human emotions—our belief in God and His laws, our identities, our relationships and families, and our happiness in this life and the next. The Church of Jesus Christ of Latter-day Saints—sometimes inadvertently called the Mormon Church—issued this statement:
I joined The Church of Jesus Christ of Latter-day Saints, often inadvertently called the Mormon Church, when I was sixteen.  I had been experiencing a huge emptiness inside and was church-hopping, looking to fill it.  Although I enjoyed all the churches I visited, I had an undeniable spiritual experience the second I stepped into a Mormon meetinghouse, witnessing to me that this was the place.
Some people spend a great deal of time focused on the sad and scary aspects of life and then find it impossible to be happy. There are, without question, sad and scary things happening, but there are just as many—more, in fact—wonderful and happy things. They don't get as much attention, however, so you have to find them yourself.
I've been writing biographies of people in early Mormon history recently. As I've written about the same time period and the same events from the points of view of many different people, I've become aware of just how important attitude is. The right attitude can change not just your life, but the lives of those around you. The wrong attitude can harm you, but it can have a devastating impact on the lives of others as well.
Lately I've been doing a lot of reading and writing on the subject of knowing God. There are three aspects of this topic that consistently stand out for me. First, to know God, you must receive that knowledge through the Holy Ghost, not from other people. Secondly, you have to spend time learning about and talking to God. Third, to know God you have to obey Him.
I read a wonderful talk this Read more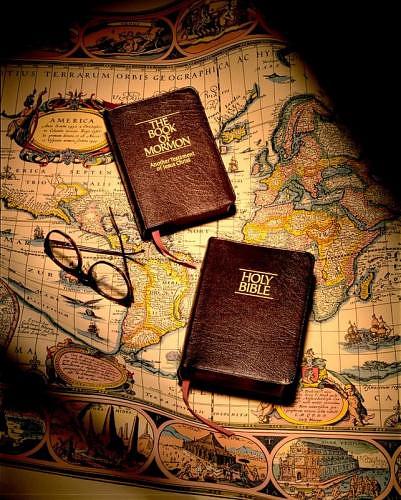 Yesterday, in my weekly religion class, we talked about Abraham, of the Old Testament. God instructed Abraham to leave and get away from his family and homeland, where idolatry was being practiced.. (See Genesis 12.) We noted this is a common practice in the scriptures. Both the Bible and the Book of Mormon contain such stories.
Faith is one of the more challenging concepts of Christianity. Because it can't be scientifically measured, or stored in a bottle to be pulled out as needed, many people either don't believe in it or don't know how to access it. Mormonism, a nickname commonly applied to beliefs of The Church of Jesus Christ of Latter-day Saints, is built on a strong foundation of faith. Mormons are taught from childhood to develop their faith and then to use it to gain a testimony of the gospel and to help them through challenging times without fear.
A personal response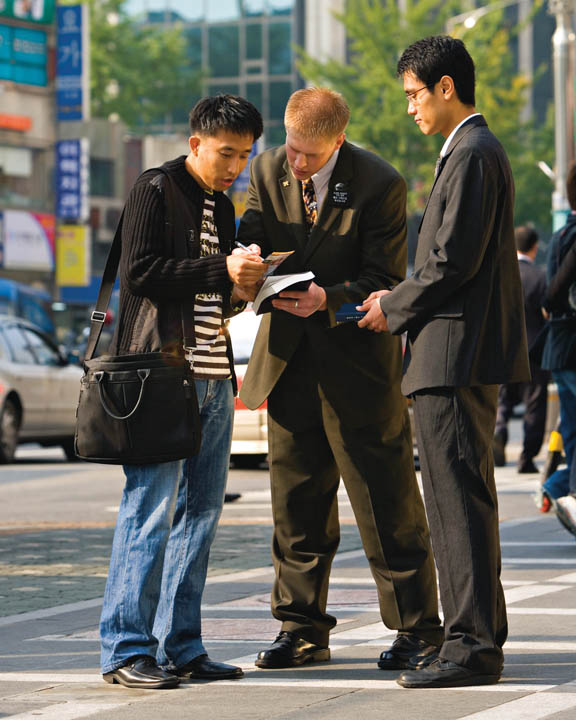 Most people are familiar with the sight of Mormon missionaries riding bikes, walking the neighborhoods, or knocking on doors. The men are dressed in suits, white shirts, and ties. They have short hair. The women are in dresses or skirts that fall below the knee. Most are young adults, but some are retired couples. And Mormons don't wait to get called on missions. Many of them just love to share their beliefs with other people.
The correct name for the Mormon church is The Church of Jesus Christ of Latter-day Saints. Mormon is just a nickname once given Mormons by their enemies, but which Mormons themselves good-naturedly use, on occasion. The centerpiece of the church name explains the love Mormons have for missionary work. It is Jesus Christ's church and the Bible commands us to share His gospel. Read more
Although anyone can attend most Mormon services and activities without being a member, conversion is required to experience everything the Church has to offer. Mormonism is actually a nickname for The Church of Jesus Christ of Latter-day Saints and the principles of Mormon conversion are based on the teachings of Jesus Christ, whose mission is as central to Mormonism as His name is to the true name of the Church.
A book called True to the Faith: A Gospel Reference, which offers introductions to many Mormon principles, explains that conversion is not an event in Mormonism. It is a process. Simply announcing that we accept Jesus Christ as our Savior does not complete the process. Gaining a testimony that The Church of Jesus Christ of Latter-day Saints does not complete the process. Nor does baptism or confirmation as a member of the Church. Conversion, for a Mormon, is a life-long process, and even an eternal one. It may be why Pew Foundation studies often show Mormon teens and adults score higher than many other religions in various aspects of religiosity. An understanding that conversion requires constant effort and strengthening will naturally lead one to work harder at keeping the commandments, studying, praying, and improving faith. Read more