The people who built the Tower of Babel were trying to get into Heaven without following God's plan for getting there. They wanted to build a name for themselves and to avoid being scattered. Some have suggested they also wanted to avoid having to make covenants with God and to avoid keeping the commandments.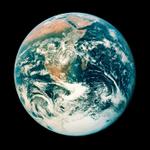 The Book of Mormon teaches us that man is that he might have joy. Of course, joy isn't the same thing as worldly pleasure, so it doesn't mean we have permission to play all day. On the other hand, it does mean we are allowed to enjoy ourselves sometimes. We aren't expected to work every moment of every day, neglecting sleep and relaxation. God intended for us to achieve an appropriate balance in our schedules. While much of our time—most of it, in fact—should be spent on our mortal and eternal commitments, we also have to build in time to enjoy ourselves, ponder, and rest. If we develop our lives well, we can even relax and be useful at the same time. Read more
May 28, 2010 by
Terrie Lynn Bittner
·
Leave a Comment
Filed under:
Basic Beliefs of Mormons
,
Becoming More Christlike
,
Blessings
,
Discipleship: Following in the Savior's Footsteps
,
Finding Happiness
,
Finding joy within the gospel
,
Finding Truth
,
Jesus Christ
,
Jesus Christ
,
Joy in our relationship with the Savior
,
Mortal Ministry & Mission
,
Postmortal Life
This article contains many quotes from religious leaders and scriptures. Following the links in the credits will take you to the complete reference, where you can learn more on this eternally significant topic.
The atonement was made for everyone, but perhaps most importantly, it was made for you personally. If only one person had needed the atonement, Jesus Christ would have accepted that responsibility. The sins he took on were not consolidated. He experienced every sin individually, and so the atonement was for you because Jesus loves you that much.
"His Atonement does indeed cover the world and all people from the beginning to the end. Let us not forget, however, that in its comprehensiveness and completeness it is also intensely personal and uniquely crafted to fit perfectly and address perfectly each of our own individual circumstances. The Father and the Son know each of us better than we know ourselves and have prepared an Atonement for us that is fully congruent with our needs, challenges, and possibilities," (Cecil O. Samuelson Jr., "What Does the Atonement Mean to You?," Liahona, Apr 2009, 14–19.) Read more
When I tell the story of Joseph and the multicolored coat, from the Old Testament, to young children, they never really get the story. In fact, they never really see Joseph as the hero. Those with younger siblings immediately side with the brothers, and think it's really unfair Joseph got a beautiful coat and the brothers didn't. Not only do they approve of Joseph's brothers selling him, but they express a longing to do the same to their own seemingly more favored siblings.
Preschoolers want everything fair and equal. Sometimes, even as adults, we wish everything were equal. We look around and wonder why some people don't seem to have any trials, or why some people have more blessings than others. We then wonder if that means God loves some of us less than others. Read more
October 29, 2009 by
Terrie Lynn Bittner
·
Leave a Comment
Filed under:
Doctrine & Covenants
,
Finding joy within the gospel
,
Gospel Principles, Practices & Precepts
,
LDS Practices
,
Men
,
Men & Priesthood
,
Priesthood
,
Priesthood
,
Self-Worth
,
Service
,
Uncategorized
,
Women
Mormon scriptures teach that every person God creates is given gifts, talents, traits, and experiences from Him, to be used to help others, as well as to bless our own lives. They are His gifts to us. What we choose to do with them is our gift to God. It does no good, for instance, to be given a gift to teach powerful spiritual messages if we refuse to learn about Jesus or turn down an opportunity to teach Sunday School.
11 For all have not every gift given unto them; for there are many gifts, and to every man is given a gift by the Spirit of God.

12 To some is given one, and to some is given another, that all may be profited thereby. (See Doctrine and Covenants 46: 11-12.) Read more
The teen years are filled with temptation. The media, peers, even teachers and other adults can try to convince a young person that sin is okay, natural, normal, and fun. For a teenager with high standards and an eye for eternity, it can be a challenge to stay on the right path, when so many people are determined to take her off that path. Fortunately, God and His servants have outlined effective ways for teens—and adults—to stay safe.
Staying safe is a matter of choices, and to make wise choices, we have to understand the concept of agency. This article will focus on agency, and future articles in this series will walk through the process of using that understanding to make eternally safe choices. Read more
Have you ever asked why? Of course you have. All of us ask why from time to time. We wonder why someone we love must suffer, why calamities effect so many, taking their living, their health, even at times, their lives.
One of the best ways to forget about your own problems is to focus on the problems of others. When you serve other people, you soon feel the weight of your own burdens lifted and you realize, almost despite yourself, that you are happy.
I am a member of The Church of Jesus Christ of Latter Day Saints, or the Mormon Church, as many people call it. I am what is called a 'convert' to the Church, which means that I was taught the gospel by missionaries and I joined as a young woman, of my own free will and choice.
Recently I read a story in the Book of Mormon, another testament of Jesus Christ, that tells of Nephi and how he and his people "lived after the manner of happiness" (2 Ne 5:27.)