A recent article in BusinessWeek generated considerable publicity over their cover. The cover mocked a sacred event in the history of the Church of Jesus Christ of Latter-day Saints, whose members are sometimes called Mormons. The cover was released prior to the article and received immediate criticism from journalism experts, including Rick Edmonds. Edmonds is a media business analyst at Read more
A religious census released by the Association of Statisticians of American Religious Bodies shows that the religion of the Mormons is one of the fastest growing in the United States. Mormon is a nickname for members of The Church of Jesus Christ of Latter-day Saints.
A Personal Response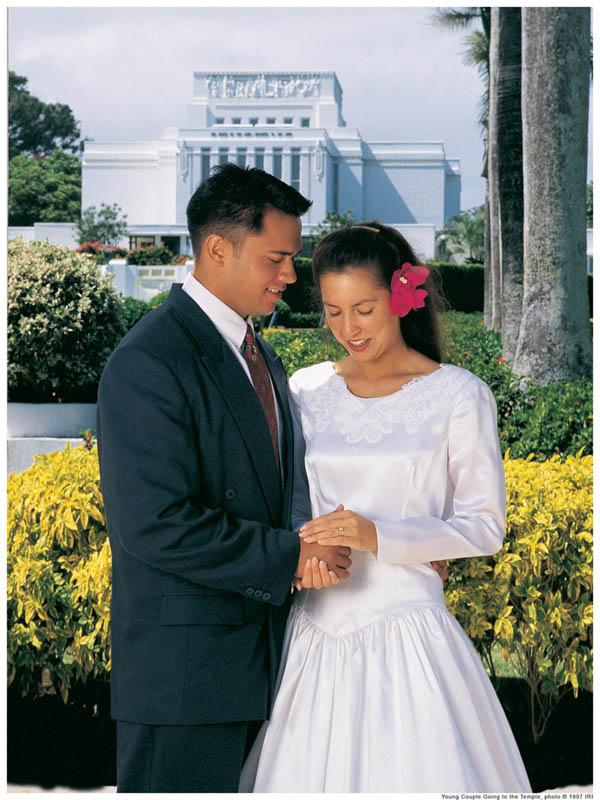 A new Pew Forum study surveyed more than 1100 Mormons to find out what they believe about their faith, society, and their place in it. One section of the survey focused on Mormon beliefs about families and marriage. Mormon is a nickname sometimes applied to members of The Church of Jesus Christ of Latter-day Saints.
Pew Research Center's Forum on Religion & Public Life recently completed an in-depth survey of Mormons in the United States. While the press has often evaluated the nation's impressions of Mormon, there has not been an extensive study of how Mormons perceive themselves done by a non-LDS organization. The study, "Mormons in America: Certain in Their Beliefs, Uncertain of Their Place in Society," surveyed more than 11,000 people who self-identify as mainstream Mormons. Mormon is a nickname sometimes used to describe members of The Church of Jesus Christ of Latter-day Saints. All are members of the mainstream church and not the various breakaway sects. They have varying levels of activity and testimony, with about 65 percent holding Mormon temple recommends. Temple recommends require someone to have been a member of the Church for at least one year and to be living at a high level of obedience to the commandments, as well as to have a testimony of the essential aspects of the religion. They permit a person to enter the Mormon temples, which are different from the ordinary meetinghouses.
The Mormons have released 2010 statistics for the Mormon church. A quick look at these statistics can be helpful in learning to understand what the Mormons are all about and how they are impacting the world around them.
Total church membership in 2010 was 14,131,467. A recent study showed this is one of the few churches still increasing in membership. Unlike many churches, a Mormon will be counted only once, making the count more accurate. When a person becomes a Mormon, a file is created for him that shows his important information—contact information, age, gender, and standing in the church. This record travels with him wherever he goes. In many churches, if a person changes congregations, he is counted as a new member and might easily be listed as a member of his church many times, rather than only once. This means the Mormon numbers each represent a distinct person. It includes anyone who does not formally remove himself from church membership, but each person is counted only once. Read more
The Mormons have a new website about disabilities. While it was developed for church members, much of the information is valuable to anyone who has or cares for someone with a disability. The website says:
At the most recent General Conference (a semi-annual meeting of the Mormons that is broadcast world-wide), the Church of Jesus Christ of Latter-day Saints (Mormons) announced plans for five new temples. Temples are a special type of church building. They aren't used for regular, weekly worship or congregational activities.
The 11th Article of Faith of The Church of Jesus Christ of Latter-day Saints, often referred to as the Mormons, states:
Following the passing of President Gordon B. Hinckley, the fifteenth president and prophet of The Church of Jesus Christ of Latter-day Saints (commonly referred to as "the Mormons"), a new president and counselors have been announced.