What is a provident lifestyle? Most dictionaries will explain a provident person as having shown foresight, having prepared carefully for the unseen future.
Debt. Ugh. What an ugly word.
Here is a great quote as we contemplate the New Year upon us and any possible resolutions we might make.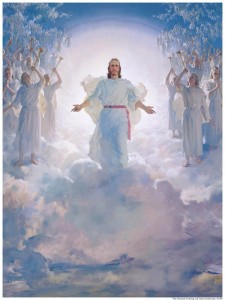 Many of us are setting resolutions for the new year. Some call the resolutions goals; others call them themes. Regardless of the title, aspiring to better ways of living – and setting goals to achieve them – is a good thing.
"For many years, Church leaders have counseled members to prepare to care for themselves and their families in times of need. This includes, to the extent that local laws and personal circumstances allow, storing and saving a one-year supply of food." ("Food Storage", LDS.org)

In the Book of Mormon we read about a prophet named Lehi and a dream the Lord gave him. In the dream, Lehi viewed the raucous nature and calls of those in the world who seek to offset the path of those seeking God.

As members of the Church of Jesus Christ of Latter-day Saints (sometimes casually called the Mormon church), we believe in prophets. Prophets are men who are called by the Lord to lead and guide His children while they live on this earth.

What does preparedness mean to you? As we've discussed before, "preparedness" really can mean so very many different things. But in all categories, preparedness seems to imply that you are ready for the unexpected.

As members of the Church of Jesus Christ of Latter-day Saints (the Mormons), we believe in being prepared. Why? Well, frankly because we believe the scriptures. The scriptures were given to us through the Lord's mouthpieces, the prophets.

As Latter-day Saints (or Mormons) we believe all that God has revealed, all that He does now reveal and we believe that He will yet reveal many great and important things pertaining to His work.