Mormons teach their children—and their adults—that God is kind and loving. Their doctrine backs that up as more than simply a nice thing to say. In Mormon theology, God really is kind and loving and fair—all the things a good father should be.
The stories are circulating the internet that President Obama's mother is now a Mormon according to Mormon records, because a posthumus baptism was done on her behalf. It's important to understand how names come to be submitted and what it means when the work is done. It does not mean she is a Mormon; nor does it mean her name has been added to church membership records.
Mormons are instructed they must only submit names of direct ancestors and their immediate family (parents, siblings, etc.) unless they have permission from the family. Not every Mormon knows the rule, however, although it is written in the places where submissions are made, and many feel they are helping people they consider special by submitting their names. Therefore, when a name is inappropriately submitted, it is due to a misunderstanding of the rules by the member who submitted it. Since they can be submitted online, there is generally not a worker who can ask them about the names they've submitted. The church itself does not submit these names and does not give permission for the practice. Of course, as you go further back into a famous person's genealogy, there are LDS church members who can legitimately submit the names because they are also descendants of the ancestors. Read more
All through my life I've known the importance of temples. I've known they are necessary for us to know where we came from, why we are here, and where we are going after this life, because the temple ritual is a review of God's Plan of Salvation.  Temples are also important to help family relationships extend beyond this life and last for eternity. With temples we can also make these blessings possible for our departed ancestors. These truths are taught to members of The Church of Jesus Christ of Latter-day Saints, known as the Mormons, from the time they are little and throughout the rest of their lives. I have a testimony of this but wondered why it was so difficult to attend the temple.
When I was in high school, some placement tests gave the school the idea that I should be in classes for gifted students in every subject. While I was quite advanced in some areas, such as English or history, I had very little background information in science. The class syllabus was based on the presumption that you loved science and knew a lot about it, so the basics were never taught. The class started right out with advanced concepts, and I quickly found myself floundering. Possibly because of that traumatic experience, I ended up hating science and spent as little time in science classes as possible.
On my 22nd Birthday I went through the Mount Timpanogos Temple to receive my Endowments in preparation for serving a Full-time mission for the Church. That morning before we left the house my mother gave me one of the best birthday presents I have ever received. She gave me a journal. However this wasn't just any journal my mother explained. This was to be my temple journal.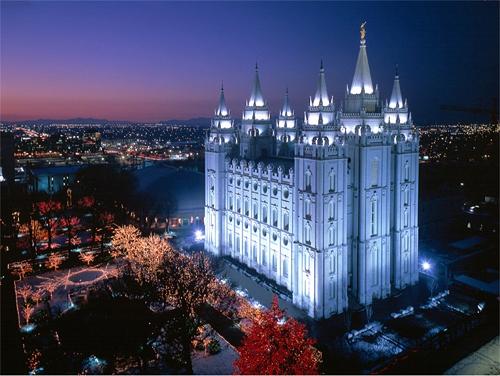 As members of The Church of Jesus Christ of Latter-day Saints, we believe in the eternal nature of the soul and the importance of the temple to provide eternal connections with Heavenly Father. We believe in the unchanging nature of God that provides all the same blessings for His children, no matter the age in which they live, as long as they will turn to Him. That means we can be recipients of God's blessings through the power of the priesthood, which provides man with the keys to act in God's name in righteousness. This priesthood power provides us with a living prophet and other worldwide and local leaders who can lead and guide us back to Heavenly Father's presence. This priesthood power is also used within the temple to allow us to make covenants with Heavenly Father.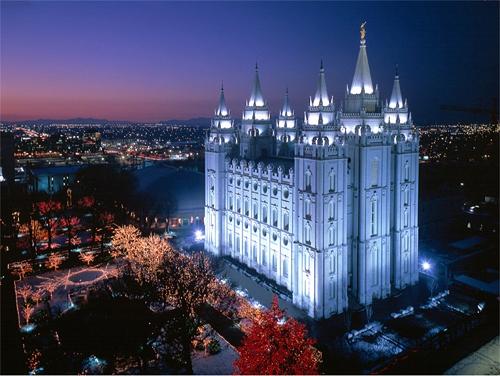 Those not of the Mormon faith (officially known as The Church of Jesus Christ of Latter-day Saints) may very well feel stymied by the fact that Mormons will not share in detail what goes on inside the temple. Regarding the confidential nature of temple ordinances, Boyd K. Packer wrote the following:
Just what does it mean to be "saviors on Mount Zion?" Thankfully, we have modern-day prophets and apostles to shed a little light on the subject.
The temples of God dot the land from sea to shining sea and across the globe, 136 having been or in the process of being built. Much as the synagogues of ancient Israel, these temples hold sacred and