It seems that with suggestions of panic, rationing, food shortages, intermingling with war, politics, etc. resounding through news, the interest in being prepared is once again on the rise.
Having taught preparedness and written many books about it, I have a firm belief that your faith is one of the prime factors allowing you to succeed … or not.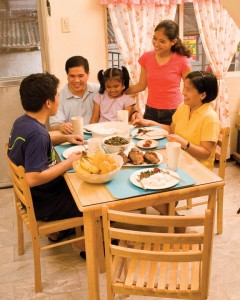 Since many of you may not know me very well yet, it is important for you to understand where I am coming from as I voice opinions and teach preparedness principles and concepts through my blogs.
As you read these blogs and evaluate some of the suggestions you must keep in mind that being able to care for my family at all times and in all situations may have warped my perspective somewhat.
For many years we didn't always have the funds or facilities to have the ideal products or pantry. Through the years faith and desperation have combined to persuade me that I could find pantry space, and I could make it work, no matter what the proper storage rules said should or shouldn't work. I learned that if I had enough faith I could bend the rules to make what I had to work with function – even thought they said it shouldn't have.
Should you mistakenly think it was all coincidence or luck, I need to share an underlying belief. We prayed over our meager home storage a lot. We gave thanks that we had it and then prayed it would be protected and we wouldn't lose it. And then we prayed to be able to find the ways to stretch our meager funds to be able to obtain more. You see most of the time (for a long time) our preparedness was sort of seasonal. The season being that there was a paycheck coming.
Always trying to better our situation, we moved a lot. Many times due to less than ideal pantry conditions our supplies fried in the summer and froze in the winter. Once after a hurricane (in Utah!), we tracked down our storage and the shed it had been stored in. We found it down the street in a neighbors yard. And then we prayed some more. In fact, we prayed for our "survival" year round.
One year, we moved back to California, after having moved to Utah. Our preparedness supplies, always a priority, were moved as well. It had been several years of preparedness supplies being stashed in those less than perfect pantry conditions. It was now time to unpack our supplies and put them away on shelves Larry had just finished constructing in the garage. It was my intent to sort and discard much of it, because, "after all it wouldn't be good. How could it have survived through such instability and extreme temperature fluctuations?" I sat on our garage floor and cried. Not tears of frustration, but tears of gratitude! Very little had to be discarded, including hundreds of quart bottles filled with home canned fruit that were not broken.
Therefore, one of my personal guidelines, that I'm willing to share, is that not only do you do the best you can with what you have, you allow the Lord to help!
With that foundation you will discover in future blogs more details and attention given to those pantry ideas and areas that might not be considered "traditional pantry space."
I share these thoughts and experiences to encourage you as the news continues to drone on in negativity. You can continue in a positive way – even if you think that your "funds or facilities" are not ideal.
President Gordon B. Hinckley counseled, "Begin in a small way …and gradually build toward a reasonable objective." (To the Men of the Priesthood, the Liahona and Ensign, Nov. 2002, 58)
As you assess what to do and how, remember to include Heavenly Father in your plans and projections!
You are cordially invited to
Come Unto Christ
Who: Everyone is invited who has a true desire to discover happiness and to receive it in this life and throughout eternity.
What: Feel the power of His redeeming love through obedience, even in small things. You will receive blessings beyond measure if you bring a repentant heart and a contrite spirit.
Where & When: You can seek Him through prayer at any place and at any time. He will come into your heart and grant you peace if you but seek Him.
Why: Find true happiness and peace secure in the knowledge that Jesus Christ is the light, the life and hope of the world. "Behold I say unto you, that as these things are true, and as the Lord God liveth, there is none other name given under heaven save it be this Jesus Christ, of which I have spoken, whereby man can be saved" (2 Nephi 25:20.)
I have sought Jesus Christ and the peace of heart following Him brings, my entire life. I invite you to take my invitation and receive Him into your own heart that you can have the happiness and joy He offers.
As a member of The Church of Jesus Christ of Latter Day Saints (or Mormons,) I worship the Savior and all that He teaches. If you have not yet found Him, I encourage you to contact the Missionaries and ask for a copy of the Book of Mormon. There is no truer book on earth wherein you can read the teachings of Jesus Christ.
In the Book of Mormon you will read how Jesus Christ was true to His promise to visit His "other sheep" (John 10:16,) and that those sheep were on the North American continent.
Jesus loves you and He is seeking you, even now.
He desires for you to come unto Him. If you will answer His call, He will bless you and comfort you.
"Come unto me, all ye that labour and are heavy laden, and I will give you rest.
"Take my yoke upon you, and learn of me; for I am meek and lowly in heart: and ye shall find rest unto your souls.
"For my yoke is easy, and my burden is light" (Matthew 11:28-30.)
I testify that by following the path of Christ, striving to be like Him, and obeying His counsel, you can obtain true happiness in this life. I hope you will Come Unto Him—and be happy.
In 1 Nephi, chapter 19, Nephi discusses the life of the Savior, who would come far into the future. He talks about the Savior's death and the persecutions the Jewish people would face as a result. The Book of Mormon Student Manual clarifies misunderstandings some people have concerning this subject:
"For centuries apostate Christianity used the crucifixion of Jesus as an excuse for persecuting the Jews. Occasionally people still say, "This long history of rejection is the punishment for what they did to Jesus."

In his quoting of Zenos in 1 Nephi 19:13–19, Nephi gave us some important insights into the Jews and their tragic history. There is no indication that because they are "scourged by all people, because they crucify the God of Israel" (v. 13) this scourging is initiated by God….

…Anyone who thinks that persecution of the Jews or other minority groups is pleasing to God is in deep need of repentance (see 2 Nephi 29:5)."
Even in the United States of America, a nation founded on religious freedom, people have been, and continue to be persecuted for their religious beliefs. From its beginnings, some people have tried to make religious freedom apply only to their only religions. Since God planned the United States as a place where the restored gospel could flourish, Latter-day Saints often see this as Satan's efforts to put an end to the spread of truth.
The Church of Jesus Christ of Latter-day Saint has an Article of Faith that says that we give all others the right to worship as they see fit and ask the same privilege of ourselves. With this in mind, it's not appropriate for any Latter-day Saint to harass or persecute another for his faith. Latter-day Saints are taught to show respect for the beliefs of others. While this doesn't, of course, preclude missionary work, it does show an expectation of respectful missionary work, focused on what we teach, not on what others teach.
Hate crimes and persecution have no place in the Savior's gospel of love. The Savior himself, on the cross, asked God to forgive those who crucified him. If He could do this, can we do any less? This is true of the Jewish people, as we see in 2 Nephi 29:5, and it is also true of all others who worship differently than we do. It is what God expects of all His children, regardless of their current faith.
"As I have loved you, love one another."
For more on the whys of persecution, visit LDS.org and read "Why Did People Act This Way?"
When God commanded Nephi to make plates on which to record the records of the people and the church, Nephi explained that he wrote only that which he considered sacred. However, he noted that many had little respect for that which is sacred.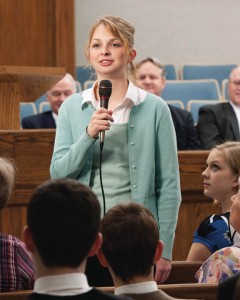 For the things which some men esteem to be of great worth, both to the body and soul, others set at naught and trample under their feet. Yea, even the very God of Israel do men trample under their feet; I say, trample under their feet but I would speak in other words—they set him at naught, and hearken not to the voice of his counsels. 1 Nephi 19: 7
This parallels a serious problem we face in today's society. Many people have come to lack respect for that which is sacred, even in their own beliefs or those of others. Today, God is often not treated with the respect He most certainly deserves.
Too many people take lightly their obligations to their Father in Heaven. They use his name, and that of His Son as mere profanity, or casual expression. They take credit for their own blessings, ignoring who the blessings came from. Some people devote their lives to convincing others that God isn't real; that we don't need God to exist or to live. Some say there is no power greater than themselves, a dangerous thought, certainly.
All of this mocks that which is sacred. God asks us again and again to show respect for sacred things, sacred moments, and sacred places. By doing so, by honoring those moments and places He has designated as sacred, we show respect for Him. We demonstrate the depth of our love for the Creator and for our Savior.
How can you show respect for that which is sacred? You can begin by showing respect for those things others consider sacred, even if they aren't sacred to you. Then you can start to pay attention to what is sacred to you. What do you feel best shows your love and devotion to your Father in Heaven and to your Savior?
How do you dress when you visit His home? God doesn't ask us to show up in expensive, prestigious finery. He does ask us to come in our best clothing—modest, respectful, and appropriate.
Once there, He asks us to behave respectfully. We enter quietly, speak quietly, and sit quietly. When church meetings are in progress, we listen carefully and apply the words to our own lives, so we can improve our ability to live the gospel.
At home, we can treat sacred things as sacred. This means treating our bodies with respect, honoring our responsibility as parents or spouses, keeping the covenants we've made with God, and living the gospel as best we can.
God gives us sacred spaces and moments to help us feel closer to Him. Honoring those sacred things is one way we thank Heavenly Father for the gift of sacred things.
And it came to pass that the Lord commanded me, wherefore I did make plates of ore that I might engraven upon them the record of my people. And upon the plates which I made I did engraven the record of my father, and also our journeyings in the wilderness, and the prophecies of my father; and also many of mine own prophecies have I engraven upon them. –1 Nephi 19:1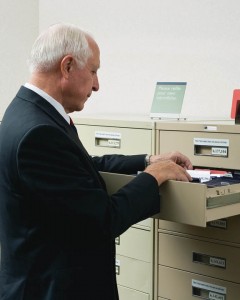 Members of the Church of Jesus Christ of Latter-day Saints are a record-keeping people. From the earliest, days, they've been instructed to keep good records and even personal journals and family histories. In fact, on the very day the church was organized, Joseph Smith was commanded by revelation to keep a record of the church.
As individuals, members of the church are counseled to gather and verify their family histories, write a personal history, and keep a journal. These are to be handed down through the generations, giving members a connection to their ancestors. Because we believe family life is forever, these records can help us feel connected to the family we don't remember knowing—sort of a family reunion.
Have you ever looked over your genealogy charts and seen nothing but names and dates? These are nice as curiosities, but it's much nicer when you know who that person really is. For instance, I have a well-researched ancestor named Elizabeth Blossom. Because her father was a pilgrim, and her husbands and some of her sons were important, there is a great deal we know of her. I know all the places she lived, the names of her children, and that ten of her children died before she did. I know her Pilgrim father and brother were supposed to go on the Mayflower journey, but returned home when the boat they were on—the Speedwell—become unseaworthy. But I don't know why they returned home. Nor do I know how nine-year-old Elizabeth felt leaving Holland to join the Pilgrims in a new land. I don't know how she felt when her father died and her mother remarried only a few months later. Her family fled the Pilgrims and moved several more times due to religious divisions, but I don't know if she left because she believed the pastors they followed, or if they left because the men did.
Imagine if Elizabeth had kept a journal. I've made her as real as my imagination can make her, but with a journal, I'd know. I'd know how she felt about moving to a new land across the ocean, just as I know how Nephi felt about a similar journey when he was also young.
The journals left behind by early church members show us the church in a way the statistics can't. The testimonies, the stories, the trials, the blessings…they all bring our history to life. Your own journal can do the same for your descendants.
"From time immemorial the Lord has counseled us to be a record-keeping people. Abraham had a book of remembrance, and Adam had one. You may think of them as not being as highly educated as we are, but they were well-trained people. Adam spent much effort being the school teacher for his children. He and Eve taught their sons and daughters. He taught them the gospel in their home evenings, and he taught them reading and writing and arithmetic.

And they kept their books of remembrance. How else do you think Moses, many hundreds of years later, got the information? These records had been kept, and he referred to them and got the history of the world, which wasn't in any library other than that. Can you see your responsibility?" — Spencer W. Kimball, "President Kimball Speaks Out on Personal Journals," Ensign, Dec 1980, 60
When Lehi's family boarded the ship they'd made for crossing the ocean to a new home chosen for them by God, boredom might have been a challenge for them. Unlike Noah's family, they didn't have the large number of animals to care for.
9 And after we had been driven forth before the wind for the space of many days, behold, my brethren and the sons of Ishmael and also their wives began to make themselves merry, insomuch that they began to dance, and to sing, and to speak with much rudeness, yea, even that they did forget by what power they had been brought thither; yea, they were lifted up unto exceeding rudeness.

10 And I, Nephi, began to fear exceedingly lest the Lord should be angry with us, and smite us because of our iniquity, that we should be swallowed up in the depths of the sea; wherefore, I, Nephi, began to speak to them with much soberness; but behold they were angry with me, saying: We will not that our younger brother shall be a ruler over us. (1 Nephi 18)
It might seem that the singing and dancing were considered by Nephi to be immoral. Actually, however, it was what the singing and dancing did to them that was the problem. It appears the music was of a type to cause them to behave rudely and to chase away the spirit, so they no longer remembered God's place in their lives.
The church has always celebrated music done properly. The pioneers, only allowed to bring essentials with them, brought musical instruments. In the evenings, instead of collapsing in exhaustion, they often danced. Brigham Young said, "If you wish to dance, dance; and you are just as much prepared for a prayer meeting after dancing as ever you were, if you are Saints." (Journal of Discourses, 6:149, 148.)
By this, he pointed out that a true member of the Church of Jesus Christ of Latter-day Saints will choose music and dancing that is pleasing to God. When dancing is done properly and in the proper spirit, it won't chase away the Spirit.
The church publishes a pamphlet for youth called For the Strength of Youth. This pamphlet advises:
"Dancing can be fun and can provide an opportunity to meet new people. However, it too can be misused. When dancing, avoid full body contact with your partner. Do not use positions or moves that are suggestive of sexual behavior. Plan and attend dances where dress, grooming, lighting, lyrics, and music contribute to a wholesome atmosphere where the Spirit of the Lord may be present."
The church has often hosted musicals, dance festivals, and regular dances for youth. These types of events allow church members to enjoy dancing in a safe and appropriate environment. The music played at dances is carefully screened for appropriateness, and young people attending agree to a standard of behavior while in attendance.
Any church member who listens to music or participates in musical activity is advised to listen carefully to the words of the music. In addition, they're counseled to notice how the music or dance makes them feel. If it inspires inappropriate thoughts, emotions, or behavior, it should be removed from the member's life.
However, music can uplift and even build testimonies. Our sacred hymns have conversion power. While members are not expected to listen only to sacred music, they are expected to be certain the music doesn't take away from the sacredness of their mortal life.
For more on music, watch free online a new video in which teenagers discuss the role of music in their lives.
In 1 Nephi 17:45, Nephi, a young adult, rebukes his older brothers:
Ye are swift to do iniquity but slow to remember the Lord your God. Ye have seen an angel, and he spake unto you; yea, ye have heard his voice from time to time; and he hath spoken unto you in a still small voice, but ye were past feeling, that ye could not feel his words; wherefore, he has spoken unto you like unto the voice of thunder, which did cause the earth to shake as if it were to divide asunder."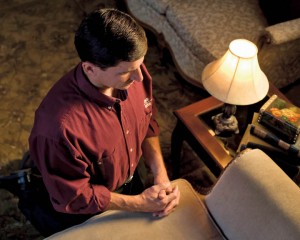 Ordinarily, God does not yell at us to get our attention. Laman and Lemuel were in an unusual situation, in that they traveled with the only prophet who would arrive in their new homeland, and so he, and his successor had to be kept alive in order to allow the gospel to flourish in their new land. For this reason, God made a greater effort to keep the older brothers in line, since they were determined to kill their younger brother, and sometimes their father as well.
This principle is demonstrated in the Bible, when Elijah was to talk with the Lord:
"And he said, Go forth, and stand upon the mount before the Lord. And, behold, the Lord passed by, and a great and strong wind rent the mountains, and brake in pieces the rocks before the Lord; but the Lord was not in the wind: and after the wind an earthquake; but the Lord was not in the earthquake:

"And after the earthquake a fire; but the Lord was not in the fire: and after the fire a still small voice.

"And it was so, when Elijah heard it, that he wrapped his face in his mantle, and went out, and stood in the entering in of the cave. And, behold, there came a voice unto him, and said, What doest thou here, Elijah?" (1 Kgs. 19:11–13.)
Because God is so powerful, many might expect him to speak with a loud and powerful voice, similar to those found in old movies about Moses. However, in ordinary, everyday communication, God is quiet and gentle. He speak through his spirit in what members of the Church of Jesus Christ of Latter-day Saints call the "still, small, voice."
Different people might describe this experience in different ways, since there are no words to explain exactly what happens, and it may not always happen the same way twice. The important detail, however, is that when you receive an answer from God, it is always accompanied by a feeling of peace. Receiving counsel from God through his Spirit is a spiritual, sacred experience, and when it comes, you know it's from God if your heart is sincere and you are living worthily to receive the counsel.
You must know God well enough to recognize His voice. You can't ignore Him and then expect to find Him standing beside you in a moment of crisis, especially if you're just going to send Him away again when you get what you want. We don't bargain with God. We ask for His help, listen, and live what He tells us. Throughout our lives we maintain a close, personal relationship with God and when we're baptized and confirmed, we can receive the gift of the Holy Ghost to be with us all the time—but speaking quietly, not in a voice of thunder.
When Nephi, the young adult son of the prophet Lehi, sought his brother's help, they ridiculed him. Nephi had been commanded by God to build a boat, so the family could travel to the land of promise God had chosen for them. His two older brothers, however, had no real faith, and didn't believe Nephi could build a boat. They didn't believe he could do it even with God's help.
Nephi preached a powerful sermon to them on God's abilities to create miracles, which only served to make the brothers even more angry. They decided to throw Nephi into the ocean and drown him. Nephi, having perfect faith, knew exactly what to do:
…"as they came forth to lay their hands upon me I spake unto them, saying: In the name of the Almighty God, I command you that ye touch me not, for I am filled with the power of God, even unto the consuming of my flesh; and whoso shall lay his hands upon me shall wither even as a dried reed; and he shall be as naught before the power of God, for God shall smite him." (1 Nephi 17:48)
He then continued on with his sermons and some firm warnings about interfering with God's work or harming members of the family. The brothers, frightened by the power even they could feel coming from him, found themselves unable or unwilling to touch him for several days. They were afraid they would wither.
The Lord then told Nephi, "Stretch forth thine hand again unto thy brethren, and they shall not wither before thee, but I will shock them, saith the Lord, and this will I do, that they may know that I am the Lord their God." (1 Nephi 17:53)
Nephi did this. The brothers felt a strong shock when their brother touched them, so strong they shook. At this point, they seemed to suddenly remember God and to believe in him again, for the moment, at least.
However, they did not bow down and worship God, as they ought to have done. Instead, they bowed down and tried to worship their brother. Nephi quickly put a stop to this. He reminded them he was only their younger brother, not their God. They must worship only God and obey their parents.
Despite their upbringing in a spiritual home, they did not even know God and the commandments well enough to know they must never worship anyone but God. Facts can be presented to you by others, but testimony is something you must get for yourself, and they had never taken the time to get one. As a result, they were as comfortable worshipping Nephi as they were worshipping God.
The scriptures are very clear that only God may be worshipped. In the Doctrine and Covenants, a collection of restoration prophecies and teachings, we read, " And [God] gave unto them commandments that they should love and serve him, the only living and true God, and that he should be the only being whom they should worship." (Doctrine and Covenants 20:19)
One who has a powerful testimony of God would be unable to bow down and worship anyone else. This is what Nephi had, and Laman and Lemuel lacked. It is what decided, above all, what their eternal futures would hold.
We have been following the progress of Lehi and his family in our previous posts. Lehi was a prophet who was instructed by God to flee Jerusalem. After he preached repentance to them, his life was in danger. He took his family and only the most essential items and went into the wilderness, eventually joined by another family chosen by God to provide spouses for his children.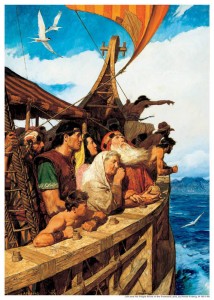 After eight years of travel, the family reached the sea. The place they found was beautiful and filled with wonderful foods to eat. However, this was not the place God had chosen for them to settle, as much as the family loved it. Instead, God commanded Nephi, who was now a young adult and the future prophet, to go to a mountain top to speak with the Lord. He did so, and received some rather astonishing news: He was to build a boat.
Nephi's mind must have gone to his ancestor, Noah, who was also commanded to build a boat. They were both products of the desert and unfamiliar with boats. In fact, it's likely Nephi had never even seen an ocean. However, Nephi, as we've seen, was a young man with extraordinary faith. He certainly knew Noah had built a boat despite his lack of training, and he knew he could build a boat as well—as long as God helped him. And Nephi had said long ago, as a teenager, "I will go and do the things which the Lord hath commanded, for I know that the Lord giveth no commandments unto the children of men, save he shall prepare a way for them that they may accomplish the thing which he commandeth them." –1 Nephi 3:7 Over the next eight years, Nephi had been given many opportunities to see even more clearly this was true.
And so, Nephi set out to build a boat. Since he didn't know how to proceed, he sought God's help in the project. First he asked God where to find the ore to make the tools. Of course, before he could make the tools, he had to make the tools needed to make the tools.
Eventually all of that was accomplished, however, and then he faced a task that must have seemed even more impossible than making tools and a boat. He had to deal with his two oldest brothers, who, from the start, had been resentful at leaving their wealth and had been perfecting a bad attitude about everything. They lacked faith.
Nephi could build a boat, but he couldn't build it alone. He was going to need the help of the other men in the party. This meant convincing Laman, who was developing his role as the leader of the opposition, to assist. Unfortunately, the moment the two oldest brothers figured out what Nephi was up to, they went into their usual routine:
17 And when my brethren saw that I was about to build a ship, they began to murmur against me, saying: Our brother is a fool, for he thinketh that he can build a ship; yea, and he also thinketh that he can cross these great waters.

18 And thus my brethren did complain against me, and were desirous that they might not labor, for they did not believe that I could build a ship; neither would they believe that I was instructed of the Lord.

19 And now it came to pass that I, Nephi, was exceedingly sorrowful because of the hardness of their hearts; and now when they saw that I began to be sorrowful they were glad in their hearts, insomuch that they did rejoice over me, saying: We knew that ye could not construct a ship, for we knew that ye were lacking in judgment; wherefore, thou canst not accomplish so great a work. (1 Nephi 17)
They went on to complain about their favorite gripe—leaving their wealth. They insisted the people in Jerusalem had been righteous and the city was not destroyed. They were certain that if they'd stayed home they would now be happy, not dead, and that Nephi was just like their judgmental father.
Nephi withstood their harassment and then delivered a powerful sermon on God's power. The brothers responded, as they often did now, by trying to kill him. With God's help, Nephi was able to withstand his brothers and secure their promise of help. The boat was built and proved seaworthy.
What might have seemed an impossible task was successfully accomplished, but only because Nephi entirely trusted and relied on God for help. Nephi teaches us that anything is possible when we let God in on the project.
And I said unto them: If God had commanded me to do all things I could do them. If he should command me that I should say unto this water, be thou earth, it should be earth; and if I should say it, it would be done. -1 Nephi 17:50
Lehi was a prophet in Jerusalem around 600 B.C. When the Lord commanded him to take his family and only those things necessary for survival, and to flee, he did so. His life was in danger from those who did not want to be told to repent. He and his family fled into the wilderness, toward a home God had promised to provide.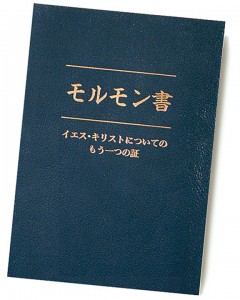 After they had been traveling for some time, God instructed Lehi to send his sons back to Jerusalem to obtain the scriptures and family genealogy from a distant kinsman, a man who was not virtuous. The two oldest sons, Laman and Lemuel complained, as they always did, but Lehi pointed out that he had not asked it of them; the Lord had. The two younger sons, Sam and Nephi were valiant and did not complain. The sons made the long journey back and drew lots to see who would attempt to convince Laban, the kinsman, to give them the records. Laman was chosen, but Laban not only refused the records, but threatened to kill him.
The older brothers felt that was that and wanted to return home. Nephi, the youngest, was determined to continue on. "As the Lord liveth, and as we live, we will not go down unto our father in the wilderness until we have accomplished the thing which the Lord hath commanded us." –1 Nephi 3: 15. He reminded the brothers they had left all their wealth behind, and suggested they offer to buy the records in exchange for their gold and silver, which was still there in Jerusalem, and certainly wouldn't be needed in the wilderness.
They did this, but again Laban refused. Instead, he tried to steal the gold and silver without giving the records. He sent his servants to kill the brothers so he could take the wealth. The boys escaped but were forced to abandon the material items, which Laban then took.
Angry, Laman and Lemuel began to beat Nephi. An angel appeared and stopped them from killing their brother. Even this did not discourage Nephi. He went alone, and following the promptings of the spirit, was able to obtain the records.
How was a teenager able to accomplish a seemingly impossible mission? Prior to leaving, he had told his father, "I will go and do the things which the Lord hath commanded, for I know that the Lord giveth no commandments unto the children of men, save he shall prepare a way for them that they may accomplish the thing which he commandeth them." –1 Nephi 3:7
At a very young age, Nephi, who would one day become a prophet himself, understood that God didn't ask the impossible of people. The tasks might seem impossible, but He knows everything. If He says you can do something, you can. And he won't send you off to do it alone. He will send you all the help and inspiration you need, as long as you ask for it, are worthy, and listen to the advice. Remember that when God sent an angel to tell Mary of her impending pregnancy with Jesus, the angel reassured her, "For with God, nothing shall be impossible." (Luke 1:37)
God has a plan for each of us. He often gives us clues as to what He wants for us, and we can learn any part of it we need to know by turning to Him for advice and counsel. Then we can plan our path, and again turn to him for confirmation that we've chosen well.
Elder Russell M. Nelson, of the Quorum of the Twelve, offered three steps to achieving the seemingly impossible commandment:
The first step is, of course, faith. The more we know of God and the closer our relationship with Him, the greater our faith will be. When we trust Him, nothing will seem impossible—challenging, perhaps, but not impossible.
The second step is focus. You must focus on the end result and on the purpose of the task. Elder Nelson explained,
"Imagine, if you will, a pair of powerful binoculars. Two separate optical systems are joined together with a gear to focus two independent images into one three-dimensional view. To apply this analogy, let the scene on the left side of your binoculars represent your perception of your task. Let the picture on the right side represent the Lord's perspective of your task—the portion of His plan He has entrusted to you. Now, connect your system to His. By mental adjustment, fuse your focus. Something wonderful happens. Your vision and His are now the same. You have developed an "eye single to the glory of God" (D&C 4:5; see also Morm. 8:15). With that perspective, look upward—above and beyond mundane things about you. The Lord said, "Look unto me in every thought" (D&C 6:36). That special vision will also help clarify your wishes when they may be a bit fuzzy and out of focus with God's hopes for your divine destiny. Indeed, the precise challenge you regard now as "impossible" may be the very refinement you need, in His eye." (Russell M. Nelson, "'With God Nothing Shall Be Impossible'," Ensign, May 1988, 33)
The final step is to be strong and courageous. God has never promised the process of keeping His commandments would be easy. If God asks something of you, find deep in yourself the strength to face the challenges and the courage to keep going. Mary did this when she faced the embarrassment of a holy pregnancy few would believe in. Nephi did this when he insisted on going back for the records after Laban, and even two of his brothers had tried to kill him.
With God, nothing is impossible, because He prepares the way for you to do all He asks you to do.