I heard someone say the other day that the internet and other types of technology were bad. I was startled by that sentiment.
Yes, Satan and his followers have hijacked television, movies, music, the internet and all forms of media. But first and foremost, inspiration for great things only comes from one source, our Father in Heaven.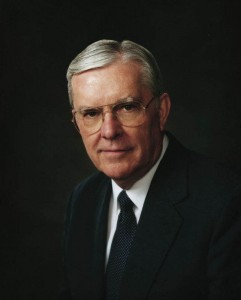 With the internet, for instances, the Gospel of Jesus Christ can spread to every corner of the world that all withing reach of a computer and internet connection can learn about God and His purposes. And conversely, there are many who use the internet to fight against Jesus Christ, denouncing His Church, His people and His Gospel. But just as dedicated, are those who use the internet to defend Jesus Christ and His divine nature.
Elder M. Russell Ballard of the Quorum of the Twelve Apostles said:
"The emergence of New Media is facilitating a world-wide conversation on almost every subject including religion, and nearly everyone can participate.

"Conversations will continue whether or not we choose to participate in them. But we cannot stand on the sidelines while others, including our critics, attempt to define what the Church teaches.

"The challenge is that there are too many people participating in conversation about the Church for our Church personnel to converse with and respond to individually. We cannot answer every question, satisfy every inquiry, and respond to every inaccuracy that exists. …some who seek answers want them to come directly from a member of the Church, like each one of you." (M. Russell Ballard, "Sharing the Gospel Using the Internet," Ensign, Jul 2008, 58–63)
Mormons from across the globe answered that call. They created blogs and websites,posting about their belief, their lives and their families. They began correcting misperceptions and falsehoods about their principles and practices of The Church of Jesus Christ of Latter-day Saints. They bore testimony of Jesus Christ and His Gospel.
Sites such as LDS.net sprung up, along with Mormonwiki and others, like this one, in order to spread the truth of Mormon beliefs and lifestyles. Oh yes, my friends, technology can be very good for many reasons.
The call of a prophet's voice can be heard around the world. This is something the world didn't have until just recently and it is an amazing thing.
So when you hear someone arbitrarily say: "The internet is bad . . ." Stop, think and remember it is only bad if we only let the enemies of Christ and goodness have control of it carte blanche.
If you want good movies, support good movies. If you want to read good books, support good books. If you want safe internet sites where you can read truth, instead of lies, then do not patronize the sites which spread lies. We live in the information age, but we control how much and of what kind by what we support.
Technology is not bad, it can be good, very, very good.
Since truth is the only meaningful foundation upon which we can make wise decisions, how then can one establish what is really true? Increasingly more people are finding that making wise decisions is becoming more and more difficult because of the ultra-interconnected world in which we live. Constantly forced into our consciousness is an incessant barrage of counsel, advice, and promotions. It is done by a bewildering array of media, Internet, and other means. On a given subject we can receive multiple strongly delivered, carefully crafted messages with solutions. But often two of the solutions can be diametrically opposed. No wonder some are confused and are not sure how to make the right decisions. (Richard G. Scott, "Truth: The Foundation of Correct Decisions," Ensign, Nov 2007, 90–92)
What is truth? Truth is the state of being the case or, the body of real things, events, and facts. In this case, let's talk about truth in relation to God and religion.
One: God lives. Jesus Christ, as I have mentioned over and over, is Jehovah of the Old Testament and the Messiah of the New. He was born into this world in humble circumstances. He did suffer for our sins, sorrows and illnesses in the Garden of Gethsemane. He not only suffered, He died. He was crucified and He was resurrected. There were not two or three witnesses of the resurrected Christ, but dozens. Thus, He forever broke the bands of death for Heavenly Father's children, for you and me.
Two: Jesus Christ and our Heavenly Father are two distinct and separate personages of glorified flesh and bone. Along with the Holy Ghost, they comprise the Godhead: God the Father, God the Son and God the Testator.
Three: Jesus Christ and Heavenly Father did appear to Joseph Smith, Jr. early in the spring of 1820. At which time the fullness and truthfulness of the Gospel of Jesus Christ was restored on the earth.
Four: We are children of God with a divine spark inside each of us that can be fanned into a great flame. We have only to reach for that divine potential, live the commandments of God and seek after His Son, Jesus Christ.
Five: The Holy Bible, as far as it is translated correctly, holds the word of God with the Book of Mormon standing as a second witness of Jesus Christ and a backup to the Holy Bible. Within its pages you will find the plain and precious truths of the Gospel of Jesus Christ.
These are just five basic truths by which worlds revolve around. At the foundation of everything is plain and simple truth. The Gospel of Jesus Christ, in its entirety, is logical and based on plain and simple truth.
Elder Richard G. Scott, a living apostle, said,
The best way of finding truth is simply to go to the origin of all truth and ask or respond to inspiration. For success, two ingredients are essential: first, unwavering faith in the source of all truth; second, a willingness to keep God's commandments to keep open spiritual communication with Him. (Richard G. Scott, "Truth: The Foundation of Correct Decisions," Ensign, Nov 2007, 90–92)
In all things and in all matters, God will answer you. And, He will most definitely answer you in your search for truth. I invite you to read the Book of Mormon and come to an understanding of Jesus Christ and His Gospel.
With truth comes peace. With peace comes hope. With hope comes the understanding that there is so much more to life than the small piece we see. The foundation of all correct decisions is truth. That is what you must find.
All of us at different points in our lives have made mistakes. Some are small and some are huge. Depending on the magnitude of that sin, you may be saying to yourself: "I'm useless. There is no hope for me. I am not loved. God is ashamed of me. My family is ashamed of me. I can't believe I made that mistake, there is no way back for me now."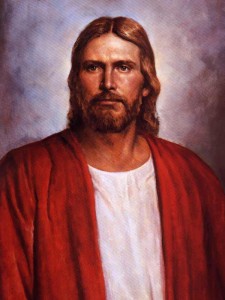 My friends, those are complete and utter lies. Satan is the master deceiver and you must not believe him. His only goal is to destroy and bind you completely so that you will never think to turn back from the darkness. Your Heavenly Father pleads with you to turn back to Him and let Him help you on that path to repentance. Our Savior Jesus Christ willingly paid the price of your mistakes and because He did so, there is always a path back to Them.
Sin is an insidious and dangerous thing. It chips away at your armor and then eats away at your soul until you are figuratively curled in a small ball in the farthest corner you can find from everyone. This is not as your Heavenly Father would have it. He would have you recognize what you have done, forsake that sin and come back.
There are two great examples in scriptural history of heinous crimes being committed and the complete transformation of body and spirit which occurred.
First, we have Saul of Tarsus:
A dramatic change came to Saul when he was on his way to Damascus. Saul had been "breathing out threatenings and slaughter against the disciples of the Lord" (Acts 9:1). As he was on his way to Damascus, a light from heaven shone about him.

"And he fell to the earth, and heard a voice saying unto him, Saul, Saul, why persecutest thou me?

"And he said, Who art thou, Lord? And the Lord said, I am Jesus whom thou persecutest" (Acts 9:4–5).

Perhaps Saul's heart had been softened when the mob cast Stephen out of the city and stoned him and laid their clothes at Saul's feet. But there was no doubt on the road to Damascus when he heard the voice of the Lord, which said, "I am Jesus whom thou persecutest."

"And he trembling and astonished said, Lord, what wilt thou have me to do? And the Lord said unto him, Arise, and go into the city, and it shall be told thee what thou must do" (Acts 9:6). Saul was blind when he arose and had to be taken to Damascus, where his sight was restored to him and he was baptized. He immediately began to preach "Christ in the synagogues, that he is the Son of God" (Acts 9:20). Saul, who later became known as Paul, experienced a change that was total, absolute, complete, and unwavering until his death. (James E. Faust, "The Power to Change," Ensign, Nov 2007, 122–24)
Saul, who stoned Christians, became Paul the Apostle, a man who dedicated his life to God once he'd seen the error of his ways. Without question, I'm certain, once he realized what he'd done, he suffered a great harrowing of his soul as he sought forgiveness for the murders he'd instigated. His repentance was complete, forgiveness was granted and redemption was found. It could not have been an easy path, but the point is that path was traversed and at the end, our Savior stood waiting to welcome him into His arms.
Repentance seems like such a scary thing, when in reality it is not only the forsaking of those behaviors and action, but also the willingness, in other words . . . loving yourself enough, to accept the forgiveness your Savior is offering you. Your Father in Heaven loves you, as does Jesus Christ, far more than you could ever imagine or understand. Yes, their hearts are saddened when sins are committed, for each sin committed draws you a little further from Them and little closer to the one who would have you drowning in an endless pool of misery.
A second example we will touch on is that of Alma the Younger:
Now the sons of Mosiah were numbered among the unbelievers; and also one of the sons of Alma was numbered among them, he being called Alma, after his father; nevertheless, he became a very wicked and an idolatrous man. And he was a man of many words, and did speak much flattery to the people; therefore he led many of the people to do after the manner of his iniquities.

And he became a great hinderment to the prosperity of the church of God; stealing away the hearts of the people; causing much dissension among the people; giving a chance for the enemy of God to exercise his power over them.

And now it came to pass that while he was going about to destroy the church of God, for he did go about secretly with the sons of Mosiah seeking to destroy the church, and to lead astray the people of the Lord, contrary to the commandments of God, or even the king—

And as I said unto you, as they were going about rebelling against God, behold, the angel of the Lord appeared unto them; and he descended as it were in a cloud; and he spake as it were with a voice of thunder, which caused the earth to shake upon which they stood;

And so great was their astonishment, that they fell to the earth, and understood not the words which he spake unto them.

Nevertheless he cried again, saying: Alma, arise and stand forth, for why persecutest thou the church of God? For the Lord hath said: This is my church, and I will establish it; and nothing shall overthrow it, save it is the transgression of my people.

And again, the angel said: Behold, the Lord hath heard the prayers of his people, and also the prayers of his servant, Alma, who is thy father; for he has prayed with much faith concerning thee that thou mightest be brought to the knowledge of the truth; therefore, for this purpose have I come to convince thee of the power and authority of God, that the prayers of his servants might be answered according to their faith.

And now behold, can ye dispute the power of God? For behold, doth not my voice shake the earth? And can ye not also behold me before you? And I am sent from God.

Now I say unto thee: Go, and remember the captivity of thy fathers in the land of Helam, and in the land of Nephi; and remember how great things he has done for them; for they were in bondage, and he has delivered them. And now I say unto thee, Alma, go thy way, and seek to destroy the church no more, that their prayers may be answered, and this even if thou wilt of thyself be cast off.

And now it came to pass that these were the last words which the angel spake unto Alma, and he departed. (Mosiah 27:8-17)
Now, that's a wakeup call! For two days and two nights Alma lay in a state of stupor, unable to speak or move. He was suffering the tortures of the damned as everything he had done was played over and over in his mind while Satan did his best to make sure Alma stayed forever in a state of abject misery. But while this was happening, his father, Alma the Elder, along with the high priests of the Church were fasting and praying.
At his darkest moment, Alma remember his father's teachings and he cried out to Jesus Christ for rescue from this hell. He was freed from Satan's grasp, regained his strength and ability to speak and arose a new man. One of the greatest missionaries in the history of the world, Alma the Younger eventually cried:
O that I were an angel, and could have the wish of mine heart, that I might go forth and speak with the trump of God, with a voice to shake the earth, and cry repentance unto every people!

Yea, I would declare unto every soul, as with the voice of thunder, repentance and the plan of redemption, that they should repent and come unto our God, that there might not be more sorrow upon all the face of the earth. (Alma 29:1-2)
So, as you see my friends, there is great hope. The Savior will respond to all who cry unto Him. You have only to recognize that you are worthy of forgiveness and then you must forgive yourself. You must shake off those behaviors, turning to the Savior for strength if you cannot accomplish that.
What I would have you remember, above all else, there is hope. You must never believe the lies being told to you, or the ones running through your head. You made a mistake, now it is time to rectify it and receive that great peace of mind and heart which awaits the repentance that our Savior made possible.
Is there anything that you want more than to be happy? You might list several things that you feel you need to make your life complete, but probably the overarching desire, the thing you want most of all, is just to be happy.
This has been mans' goal since the beginning of recorded history. Mans' search for happiness is the root behind any great advancement in society—as hopes rose that around the next corner things would get easier, better, and we could finally be happy.
It's not a surprise that we are so consumed with the desire to be happy. In the Book of Mormon the Lord said, "Men are, that they might have joy" (2 Ne. 2:25.) We were created to desire and search for happiness—and God means for us to find it.
Even the founding fathers of United States of America gave our pursuit of happiness prime billing in the Declaration of Independence:
"We hold these truths to be self-evident, that all men are created equal, that they are endowed by their Creator with certain unalienable Rights, that among these are Life, Liberty and the pursuit of Happiness."
The problem with a pursuit that is so all-consuming is that we tend to believe we have found it, only to discover that our hopes are false. What is happiness? Where do we find it? How do we obtain it?
Most people would claim that money was an essential element in achieving happiness. You're unhappy without it, surely you would be very happy with it. However, endless research fails to prove that to be true. In fact, research tends to indicate that money alone is seldom, if ever, our key to true happiness.
David O. McKay, then president of The Church of Jesus Christ of Latter Day Saints or Mormon Church, once made reference to a statement by John D. Rockefeller—then one of the world's richest men—who apparently had stomach trouble and had purportedly said, "I would rather be able to enjoy a good meal than have a million dollars." Then with a wink of the eye, President McKay remarked, "Of course, he had a million dollars when he said that."
It's easy to make light of the need of money when you have more than enough. But when you see no end to your money troubles and you feel that you are constantly drowning in debt, you can't imagine any happiness without money.
But beyond a sufficient amount for our needs, money has little to do with true happiness. W. Eugene Hansen, a leader in the Mormon Church wrote "Often it is the work and sacrifice one experiences in obtaining money for a worthwhile purpose that produces the most satisfaction" ("The Search for Happiness," Ensign, Nov 1993, 81.) He goes on to share a story from his father's personal history about his Grandmother's experiences growing up in Brigham City, Utah, in the late 1800s.
"Their family was very poor, having emigrated from Denmark with little more than the clothes on their backs. She wanted so much to have a pair of shoes she could wear on special occasions. To accomplish this worthy desire took a full summer's work of picking berries and tending children, since money was very scarce and labor was cheap. But the joy Grandmother felt as she obtained those shoes is indescribable, for not only was she able to wear them, but her mother did also. In fact, they had it arranged so Grandmother would wear the shoes to Sunday School in the morning, and then her mother would wear them to sacrament meeting in the evening."
William George Jordan, American editor and essayist, wrote:
"Happiness does not always require success, prosperity or attainment. It is often the joy of hopeful struggle, consecration of purpose and energy to some good end. Real happiness ever has its root in unselfishness—its blossom in love of some kind" (The Crown of Individuality, 2d ed., New York: Fleming H. Revell Co., 1909, pp. 78–79.)
Don't mistake the pursuit of riches as the pursuit of happiness. Money is a needful thing, but it is not the sum of all things. Find happiness in the journey, and you will be doubly blessed in the end.
One of the best ways to forget about your own problems is to focus on the problems of others. When you serve other people, you soon feel the weight of your own burdens lifted and you realize, almost despite yourself, that you are happy.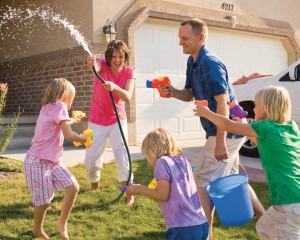 But for many of us, it's hard to know who or how to help. At least, that's often how it is for me. I feel like I can be a good helper, but I need someone else to tell me what to do because left on my own I probably won't see it. I think that's either because I'm still too absorbed in my own problems to truly see the need of another, or it's because the ability to serve is a talent. Perhaps, it is both.
Regardless, starting at home is a wonderful opportunity for all of us to practice the art of service. At home, we can feel at ease stepping outside of ourselves and looking at the load another is carrying to gauge how we might help. Service inside the home is not a cop-out. It's a necessary part of happy home life.
Mother serves her husband and children by seeing that everyone is fed and has clean clothes to wear. Father works hard to provide a safe home for his family. When one of these family leaders begins to think more of themselves than of the other family members, chaos reigns and love and happiness flee.
D. Lee Tobler, a leader in The Church of Jesus Christ of Latter Day Saints (or Mormons,) wrote, "One of the major stresses on families today is that the individual—the child or the parent—sees himself or herself, rather than the family, at the center of life. Focusing on ourselves, and not on the larger vision of bringing the family together, can lead to contention" ("Homegrown Happiness," New Era, Feb 2004, 11.) The family can only thrive when its members watch out for each other.
Service, whether in or out of the home, is a matter of heart. We have to desire it, we have to want to see another person happy. In a world that values self-preservation so much, it's often difficult for us to look outside of ourselves and put another first. But the more you serve, the more full your heart becomes—full of love for the person you have served.
This is a gift from God, a payment if you will, for putting another before yourself. The Book of Mormon reads, "when ye are in the service of your fellow beings ye are only in the service of your God" (Mosiah 2:17.) Such love and devotion for another of God's children brings Him joy and blesses your own life as well.
Elder Tobler wrote, "If the family is to be eternal, the family has to be first—the highest priority." Mormons believe that not only is the family elemental for a happy life, it is essential for a joyful eternity. Let your family be the testing ground for your new commitment to serve and to love other people more than you love yourself. In so doing, be prepared for your heart to swell, not only with an increase in love, but with happiness overflowing.
I ran across a beautiful article the other day by a modern day apostle, Boyd K. Packer entitled The Spirit of Revelation. Though directed to the youth of The Church of Jesus Christ of Latter-day Saints, his words offer encouragement for each of us about the importance of mastering our own thoughts. What we think and feel creates the most intimate parts of who we are. Do the things we harbor in our minds and hearts reflect the things that God would have there, or have we let this sacred space be taken over by the philosophies and worries of the world around us? God has asked us to focus our thoughts on Christ and virtue, among other things. One of the greatest things we can master in this life is our mind. We can use it to focus on good, evil, and every shade in between the two. But the disciple of Christ should be mindful of the first and greatest commandment:
Jesus said unto him, Thou shalt love the Lord thy God with all thy heart, and with all thy soul, and with all thy mind. (Matthew 22:37)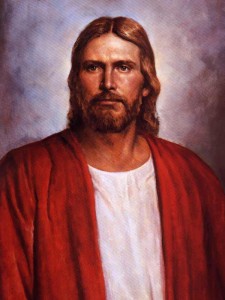 This can not be accomplished if we spend more time thinking about our landscaping, car, finances, hobbies, or anything else, more than we spend time pondering the ways of Jesus Christ and His gospel. Above all else, we need to avoid putting things into our mind that drive the Spirit out of our lives— these things can enter in the form of entertainment such as movies, music, books or it can come in the form of friends, associations, or other influences. We may not always be able to control what we are exposed to, but we always control what we do with it after that. If it doesn't belong in the heart and mind of a disciple of Christ, it has no place in our lives and should not be allowed to take root within us.
Though we must learn what works best for us personally, President Packer offers one valuable solution about learning to control our thoughts that happens to be one of my favorites. It has to do with the power of music to affect our thoughts and mood. Does music affect you in such a way that it can bring you peace, energy or even frustration that accentuates thoughts and feelings you had before the music began? It can be used to enhance or to change our mood. It can be used to control our thoughts and outlook on life.
If we choose carefully and give root to things that can inspire and uplift, we have ammunition against those things we do not want to entertain. Worthy music can provide protection and inspiration when we need it most. In just the opposite manner, music that is destructive to our spirit, it can lead and keep us in darker places that become hard to escape from.
President Packer reflects on how this lesson was learned in his own family. His brother taught him to face the challenges of war and life with a hymn and a prayer in his heart, saying. He said, "I have a favorite hymn . . . and when things got rough I would sing it silently to myself, and there would come a faith and an assurance that kept me on course."
It was a lesson well learned, President Packer reports the value of what he learned from his brother. "As the years passed I found that, while not easy, I could control my thoughts if I made a place for them to go. You can replace thoughts of temptation, anger, disappointment, or fear with better thoughts— with music."
Then, it the fun and straight-forward manner I have come to value in Boyd K. Packer's counsel he ends with this great summary of the challenge to control our thoughts.
"Shape up! Face up! Take hold of your lives! Take control of your mind, your thoughts! If you have friends that are not a good influence, make changes, even if you face loneliness, even rejection.

"If you have already made bad mistakes, there are ways to fix things up, and eventually it will be as though they never happened.

Sometimes guilt controls our minds and takes us prisoner in our thoughts. How foolish to remain in prison when the door stands open. Now, don't tell yourself that sin really doesn't matter. That won't help; repentance will."
Take control of your thoughts and feelings and you will find yourself with a clearer focus and steadier feet on the path of Christ you seek to follow.
I've been thinking today, of a favorite hymn. I like it partly because of its upbeat melody, and partly because of its message. This song provides an interesting way to look at a disciple's role in service and helping our fellow man. I appreciate its straightforward reminders of the things that matter most, reminders of how to obtain these goals, and the cheerful manner in which the message is delivered. Service doesn't seem like such drudgery, but a privilege and a joy.
Have I Done Any Good? Hymn #223

1. Have I done any good in the world today?
Have I helped anyone in need?
Have I cheered up the sad and made someone feel glad?
If not, I have failed indeed.
Has anyone's burden been lighter today
Because I was willing to share?
Have the sick and the weary been helped on their way?
When they needed my help was I there?

[Chorus]
Then wake up and do something more
Than dream of your mansion above.
Doing good is a pleasure, a joy beyond measure,
A blessing of duty and love.

2. There are chances for work all around just now,
Opportunities right in our way.
Do not let them pass by, saying, "Sometime I'll try,"
But go and do something today.
'Tis noble of man to work and to give;
Love's labor has merit alone.
Only he who does something helps others to live.
To God each good work will be known.

Text and music: Will L. Thompson, 1847–1909, alt.
These thoughts offer important introspections into the kind of life we want to lead. At the beginning and end of each day, are we asking God where our hands and hearts are most needed, or did we leave something undone that He had in mind for us?
The thing I find most comforting about this song's message is the promise that any effort, any work we give in the name of Christ is acceptable and pleasing to God. That's really all He asks of us—be willing to go and do, placing our confidence in the Lord, not in our own abilities.
There is a set of scriptures in the Doctrine and Covenants that reiterates this promise.
8 Verily, verily, I say unto you, even as you desire of me so it shall be done unto you; and, if you desire, you shall be the means of doing much good in this generation.
10 Behold, thou hast a gift, or thou shalt have a gift if thou wilt desire of me in faith, with an honest heart, believing in the power of Jesus Christ, or in my power which speaketh unto thee;
11 For, behold, it is I that speak; behold, I am the light which shineth in darkness, and by my power I give these words unto thee.
12 And now, verily, verily, I say unto thee, put your trust in that Spirit which leadeth to do good—yea, to do justly, to walk humbly, to judge righteously; and this is my Spirit.
13 Verily, verily, I say unto you, I will impart unto you of my Spirit, which shall enlighten your mind, which shall fill your soul with joy; (Doctrine and Covenants 11:8-13)
That's a beautiful message. God promises that if we are willing, and desire to serve, we will be given the gifts most needed to bless and help the lives of others. It really is a matter of doing what He wants us to, in finding the places His Spirit leads us, in judiciously deciding what is most needed, then turning our hands, actions and lives over to Him to fulfill His promises. Jesus Christ, and our faith in Him, can make up for our inadequacies and doubts if we are willing to go and do something good.
Here's another reminder from the Bible:
17 Every good gift and every perfect gift is from above, and cometh down from the Father of lights, with whom is no variableness, neither shadow of turning.
18 Of his own will begat he us with the word of truth, that we should be a kind of firstfruits of his creatures.
19 Wherefore, my beloved brethren, let every man be swift to hear, slow to speak, slow to wrath:
22 But be ye doers of the word, and not hearers only, deceiving your own selves.
23 For if any be a hearer of the word, and not a doer, he is like unto a man beholding his natural face in a glass:
24 For he beholdeth himself, and goeth his way, and straightway forgetteth what manner of man he was.
25 But whoso looketh into the perfect law of liberty, and continueth therein, he being not a forgetful hearer, but a doer of the work, this man shall be blessed in his deed.
26 If any man among you seem to be religious, and bridleth not his tongue, but deceiveth his own heart, this man's religion is vain.
27 Pure religion and undefiled before God and the Father is this, To visit the fatherless and widows in their affliction, and to keep himself unspotted from the world. (James 1:17-27)
Want to fill your life with more light, peace, and of the Savior's love? Then don't be afraid to ask, and ask often, "Have I done any good in the world today?"
If you've been reading the Book of Mormon along with me, you've reached the end of the Book of Jacob. You may have been startled by the last word in the chapter.
And I, Jacob, saw that I must soon go down to my grave; wherefore, I said unto my son Enos: Take these plates. And I told him the things which my brother Nephi had commanded me, and he promised obedience unto the commands. And I make an end of my writing upon these plates, which writing has been small; and to the reader I bid farewell, hoping that many of my brethren may read my words. Brethren, adieu.(Jacob 7:27)
Readers who pounce on the unexpected discovery of a French word that didn't exist at the time the Book of Mormon took place often neglect to remember an important detail of the Book of Mormon. It was not written in English. It is a translated document.
I learned American sign language in my younger days and am learning Brazilian Portuguese now. I quickly learned there aren't exact word-for-word translations for most words. Often, as I struggle to read the Book of Mormon in Portuguese, I'll look up a word and find the translation dictionary's choice makes no sense. Using the Internet, I'll seek out other translations and often each dictionary will translate the word differently. Eventually, I'll find a word that suits the meaning of the sentence I'm translating.
When I was learning sign language, I briefly had an opportunity to study with an LDS teacher who had me sign portions of the Book of Mormon. One day we encountered a verse that said a city rose up. The teacher pointed out that we couldn't translate the verse until we knew exactly the way it rose up, since sign language is precise about things like that, even though English isn't. While we would use the words "rose up" to signify a variety of things that could have happened to the city, in sign language, the meaning mattered in this case. Did it pop up out of the ground or was it built? Did God place it ready made? Each meaning would be translated differently.
Translation is all about meaning. A translator studies the material, evaluating the context, and trying to understand the meaning. Then they search for a word in English (if that's the language they're translating into) that means the same thing. Often there is no exact meaning, and the translator must select a word or phrase that comes close. This is why translated literature is often available in very different translations.
"It is interesting to note that there is a Hebrew word Lehitra'ot, which has essentially the same meaning in Hebrew as the word adieu has in French. Both of these words are much more than a simple farewell; they include the idea of a blessing. Would it be unreasonable to remind these critics that none of the words contained in the English translation of the book of Jacob were used by Jacob himself? These words all come from the English language, which did not come into existence until long after Jacob's time!" (Daniel H. Ludlow, A Companion to Your Study of the Book of Mormon, p. 163)."
Joseph's Smith's mother used the word adieu in some of her writings, and so it was a word Joseph knew and understood. When he encountered a word that meant goodbye, but not exactly goodbye, he searched his personal vocabulary for a word that was more precise than goodbye.
To learn more about Joseph Smith, visit the Joseph Smith website.
To learn more about translation and the original languages of the Book of Mormon, read Russell M. Nelson, "A Treasured Testament," Ensign, Jul 1993, 61
Children's author, Lori Conger, agreed to share with us her thoughts and testimony on Jesus Christ and His gospel:
I am an author, a teacher, and most importantly, a mother of four. I have been blessed in my life to be able to do many things I love, like writing (my children's picture book My Squishy Pants just came out, and I am working on many other writing projects as well), substitute teaching at the local elementary schools, reading great books, playing (and even coaching some) volleyball, and being a full-time mother. I also had the opportunity of serving a full-time mission in Utica, New York, which was a wonderful experience. I now live in Kaysville, Utah with my husband, Daniel, and our children. I have been given so much. (Lori Conger, 29 July 2008)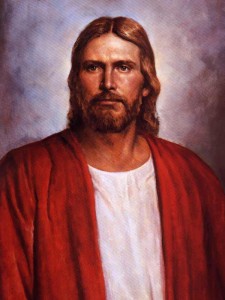 Candace: As an author of children's literature you have a unique love and connection with the children of the world. Will you please share with us the value children have in the eyes of our Lord?
Lori? From the time I was very small I was taught that I was a child of God, that He heard my prayers and that He loved me. I think it was the most valuable principle my parents ever instilled in me, for it gave me a sense of self worth and a knowledge of who I was and what my purpose was here on earth. I felt His love many times as a child and knew that He knew me, just as He knows and loves all of His children.
One of my favorite scriptural accounts is found in 3 Nephi, Chapter 17, when the Savior took the little children in his arms and blessed them and prayed for them. It is one of the most beautiful accounts of the Savior portraying His love, and He does it to the children. It is no wonder He always taught to "suffer the little children to come unto me, and forbid them not" (Matt. 19:14). In the Book of Mormon we are taught to become like little children (Mosiah 3:19), and I love the scripture in Matthew 18, verse 10 that reminds us to not despise "these little ones," for their angels always behold the face of God. Yes, God loves little children.
Candace: What is your favorite scripture and why?
Lori I have many favorite scriptures, but one that I have relied on many times in my life is Helaman 5:12, where we are taught to build our foundation on the "rock of our Redeemer, who is Christ, the Son of God." As the influences of the world become stronger and many voices pull for our attention, this scripture reminds me that I need only to make sure I am firmly grounded in the gospel of Jesus Christ, and then, no matter what Satan tries or how strong his influence may seem, I will not–cannot–fall. What a remarkable promise!
Candace: Who is your favorite prophet and why?
Lori: I would have to say that my favorite prophet is whomever is the current prophet (is it cheating to say that?). I am so profoundly grateful for a living prophet and feel humbled and blessed to live at such a time when we have divine guidance through a prophet of God that I find myself loving and appreciating whomever is filling that divine calling. Each prophet in my lifetime has influenced my life in tremendous ways. Could you imagine the world without a David O. Mckay or Ezra Taft Benson, or especially a Gordon B. Hinckley? Me niether! So, right now, my favorite prophet is President Thomas S. Monson.
Candace: Will you please share with us your conversion? All of us, whether we are born into The Church of Jesus Christ of Latter-day Saints or not, have a moment of conversion, please share?
Lori: I have to say that I do not have a "moment" of conversion, for my conversion came line upon line and precept upon precept, here a little and there a little until I found my heart full with a sincere and profound knowledge and love of the Lord and His church. I do distinctly remember, however, standing in the front of our chapel one Sunday morning in May of 1986, only a few days after our elementary school had been held hostage (miraculously no one but our captors had lost their lives–even after a bomb had exploded) and singing "I Am a Child of God," and knowing deep within my heart that I truly was and that He had been aware of our situation and intervened to save us. Then, as a teenager, when President Benson directed us to read the Book of Mormon every day, I took that challenge, and without really knowing it then, it changed my life. I grew to love and honor that sacred book, and it gave me a deep and abiding testimony of the Savior and a desire to live the life He would want me to live.
Candace: Will you please share your personal testimony of our Savior, Jesus Christ?
Lori: I know that Jesus Christ lives. I know He is real, that He came to earth to do His Father's will, to live and die for each of us. I know that because He loves us deeply He has continued to call living prophets throughout time to help us know the truth and the way to live to gain eternal life. I know that every good thing in my life is because of my Savior and Redeemer, who made it possible for me to have true and lasting peace and joy, and I love Him so much for that.
Candace: Christians across the globe face an ever-increasing battle against those who would destroy and erase all that our Savior has done for us. What would you say to them, given the chance?
Lori I think I would say something similar to what Alma told Korihor in the thirtieth chapter of Alma. Korihor kept denying that there is a Christ. Alma shared with Korihor his testimony and then asked a profound question, "And now, what evidence have ye that there is no God or that Christ cometh not? I say unto you that ye have none, save it be your word only." Then he continues by saying that he had all things as a testimony that they are true.
I would hope to share a simple, powerful testimony and then encourage them to sincerely seek for truth, to be honest with themselves, and to go to God, rather than the world, for answers.
Candace: Please share your testimony of the Gospel of Jesus Christ and the hope it brings to every human soul.
Lori: I know God lives, that He is our Father, and that He hears and answers our prayers. I know He wants us to find true and lasting peace and happiness, and that is why He created a Plan that allowed us to come to earth to learn and grow. I know Jesus Christ is my Savior and Redeemer, that He lives, and that He provided the way for us to return Home again someday. I know we are led by a prophet of God, President Thomas S. Monson, and that the truth was restored to the earth in the spring of 1820 when God and His Son appeared to Joseph Smith in a grove of trees in upstate New York. I know the Book of Mormon is true and that it has the power to bring us to Christ. I know the Church of Jesus Christ of Latter-day Saints is the Lord's kingdom on earth today. I know that God loves us more deeply than we could ever understand and that is why He gave us commandments and guidelines so that we would know how to live and be happy. The Gospel is true and it is real. Of that I am sure.
Candace: You stand, as it were, on a world stage. In that circumstance, what message do you have for this troubled world?
Lori: We live in a miraculous time! There is so much to rejoice in and hope for. The truth is on the earth and there is a way for every human soul to find it. The heavens are open, God is waiting, and He will answer every sincere desire for truth. There is a way to live and be at peace, even in troubled times, for we need only to follow the living Prophet. We need not be in despair. God lives. He is aware of us, and He will lead and guide us if we let Him.
Lori, thank you for dropping by and sharing your testimony with all the readers of LDSBlogs.com.
The Nephites were a group of people who left Jerusalem in 600 BC. Most were members of the family of Lehi, and the family of a friend whose children married into Lehi's family. After Lehi died, the people, now settled in the Americas, split into two opposing groups, those who wished to follow God and were known as Nephites, after Lehi's fourth son, and those who did not. This latter group was known as the Lamanites, followers of Lehi's oldest son.
By the time Nephi had died and his younger brother Jacob had taken on leadership of the church, the Nephites were losing their way. Many of them were ignoring the teachings of their childhood and were filled with pride, which led to a variety of other sins.
At this time, when their faith was weakened, a man named Sherem came to the city. We don't know where he came from, whether he was a Lamanite, or whether he was one of the many people already on the American continent, today known often as Native Americans. He spoke and understood their language fluently, however, which gave him greater access to the people, and made it easier to win them over.
Sherem turned on the charm, using flattery to win people over to his message—that there was no Christ. Christ had not yet been born, but the prophets of the Book of Mormon taught of His coming regularly. Anyone who knew the Nephite language most certainly had heard these teachings.
He was particularly anxious to meet Jacob. I'm sure he felt it would be quite an accomplishment to win the prophet over to his teachings. When he finally had an opportunity to talk with Jacob, Sherem went right to the heart of his false doctrine:
6 And it came to pass that he came unto me, and on this wise did he speak unto me, saying: Brother Jacob, I have sought much opportunity that I might speak unto you; for I have heard and also know that thou goest about much, preaching that which ye call the gospel, or the doctrine of Christ.

7 And ye have led away much of this people that they pervert the right way of God, and keep not the law of Moses which is the right way; and convert the law of Moses into the worship of a being which ye say shall come many hundred years hence. And now behold, I, Sherem, declare unto you that this is blasphemy; for no man knoweth of such things; for he cannot tell of things to come. And after this manner did Sherem contend against me." (Jacob 7)
Notice that right away, Sherem is contradicting himself. He suggests Jacob can't know Christ will be born because no man can know the future. However, he, Sherem, apparently considers himself an exception to the rule that you can't see the future, since he claims to "know" Christ isn't going to be born.
Jacob is neither amused nor shaken. He sets out to calmly undo Sherem's slick arguments. He directly asks Sherem if he denied Christ. Sherem openly admitted to denying Christ.
Sherem says if there were a Christ, he would believe in Him, but since there isn't, he doesn't. Jacob then asks Sherem if he believes the scriptures and Sherem says he does. Jacob responds that if he truly believes the scriptures, he misunderstands them, because the prophets have clearly stated that Christ will come.
Then Jacob does what every good missionary must do. He shares his testimony of Christ, saying that this testimony came to him through the witness of the Holy Ghost. Sherem now goes for what he fully expects to be the big finish: he demands a sign.
Jacob refuses to promise him a sign.
14 And I said unto him: What am I that I should tempt God to show unto thee a sign in the thing which thou knowest to be true? Yet thou wilt deny it, because thou art of the devil. Nevertheless, not my will be done; but if God shall smite thee, let that be a sign unto thee that he has power, both in heaven and in earth; and also, that Christ shall come. And thy will, O Lord, be done, and not mine.

15 And it came to pass that when I, Jacob, had spoken these words, the power of the Lord came upon him, insomuch that he fell to the earth. And it came to pass that he was nourished for the space of many days.
Certainly Sherem was hoping Jacob would try to move a mountain or something harmless—to Sherem—unsuccessfully, in order to "prove" his point. Instead, Jacob, while refusing to promise anything, selected a sign that would penalize the sinner, should God choose to act on it.
Sherem understood that he was dying and asked to have the people brought to him. He made a death bed effort to undue what he had done, fearing, he said, that he had committed the unpardonable sin of lying to God and denying Jesus. He asked forgiveness and admitted to the people he had indeed lied and had been deceived by Satan. Shortly after making this confession and sharing his true testimony, he died.
The people were astounded and were shocked back into spirituality. The spirit was able to touch their hearts and they returned to the gospel and repented as well. The tide of wickedness beginning to take over the city came to a rapid end.