Our family is in the planning stages of building a home. Since we remodeled our current home a few years ago, we have half an idea of what to expect. We are sure it will be exciting, but equally overwhelming. Every day a contractor will come to the job with the tools needed to perform his work. With the right tool and the skill to use it, they can create something lasting and beautiful.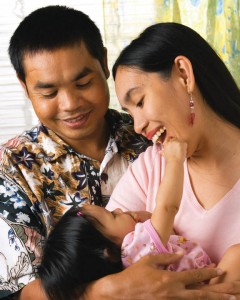 The actual building work is horribly messy and loud. We know that we'll step through danger zones, climb over piles of material and walk through dust-covered rooms to see bits of progress here and there. The buzz of the saw or pounding of the hammer is usually constant. There will be mistakes that will have to be corrected, pulled out and re-built. Delays are inevitable and most projects wind up behind schedule and over budget. From a shell, the home slowly begins to take shape. If it is constructed with solid materials using the right tools and the right skills, the finished product can be a masterpiece.
Mothers and fathers are building masterpieces of their own. Every day they work together to help build the human family – to raise children into moral, hard-working, smart, talented and loving people.
In the Church of Jesus Christ of Latter-Day Saints, (known as the Mormons), the Church leadership wrote a "Proclamation To the World" about the family to state the importance of this sacred responsibility:
"Husband and wife have a solemn responsibility to love and care for each other and for their children. "Children are an heritage of the Lord" (Psalms 127:3). Parents have a sacred duty to rear their children in love and righteousness, to provide for their physical and spiritual needs, to teach them to love and serve one another, to observe the commandments of God and to be law-abiding citizens wherever they live. Husbands and wives—mothers and fathers—will be held accountable before God for the discharge of these obligations." (The Family: A Proclamation to the World, 1995)
Mom and Dad as builders each have jobs to do but may need different tools and different skills to build their part of the structure.
"By divine design, fathers are to preside over their families in love and righteousness and are responsible to provide the necessities of life and protection for their families. Mothers are primarily responsible for the nurture of their children. In these sacred responsibilities, fathers and mothers are obligated to help one another as equal partners. Disability, death, or other circumstances may necessitate individual adaptation. Extended families should lend support when needed." (The Family: A Proclamation to the World, 1995)
So how do Mom and Dad get the right tools and the skill to use them?
I can't speak for the fathers, but being a mother, I know that I am in great need of certain tools: I need the tool of teaching, listening, and evaluating progress. I need the tool of increased patience, and an understanding of what motivates a toddler or teenager. I need the ability to correct someone while ensuring they know they are loved. I need to know when to get involved and when to pull back. I need the tool of good example, because all eyes are watching (all the time). I need a selfless heart, ready to support and lift others. I know that I'll need to use a different tool with a different child.
No matter what your background, every parent has gaps in their parenting abilities. There will always be a tool or skill I am missing and know I need, but don't have. Whether we had great parenting mentoring or none at all, we are always learning new things as parents.
In my search, I've found that one of the best resources to gain the tools and skills for this construction project are the scriptures. In the words of apostle Henry B. Eyring,
"Often the answers will come as you study the scriptures. They contain accounts of what the Lord did in His mortal ministry and the guidance He has given His servants. They have doctrine in them which will apply in every time and every situation. Pondering the scriptures will lead you to ask the right questions in prayer. And just as surely as the heavens were opened to Joseph Smith after he pondered the scriptures in faith, God will answer your prayers and He will lead you by the hand." (Henry B. Eyring, "Rise to Your Call," Liahona, Nov 2002, 75–78)
Our learning as parents is line upon line, precept upon precept (Isaiah 28:10). We don't learn it in a day, but over a long period of time and usually through hard experience!
Another way to add to our toolset is prayer. A mother I know was having trouble with her teenage son. She was out of ideas and didn't know what else to do. She prayed about it and her answer was a complete surprise. She was counseled through prayer to be nice to his friends – to talk to them when they came over and feed them when her son was entertaining them at her house. She said it was something she would have never thought of, but tried it. Because she built the relationship with her son's friends, she strengthen the relationship with her son. This simple piece of counsel solved her problem.
The construction of a human life is indeed messy, hard work. In this hard-hat area we call family life, we may need to re-frame something that we've built that is unstable. We will have to be careful where we step. It will take time to step back and see the frame slowly take shape. We will need to periodically check the blueprints and renderings to remind ourselves what the finished product should look like, and that it is worth the expense in time and sacrifice. Our Creator has given us the grand opportunity to help create and build this human life. We are starting with first-rate materials! He will surely support us in the worthy work of caring for His spirit children. In the end, our foundation can be strong and our tools and skills ready for the task at hand.With His help and endowed with this miraculous power, mothers and fathers will have helped to construct a living masterpiece.
"It can't hurt."
"Try it just this once."
"It's not like taking one drink/puff/shot/etc. will make you addicted."
Heard these phrases before? Odds are you have, or will, at some time of your life. Yet caving into any of the phrases, these pressure-filled persuaders, can cause us to become vastly off course.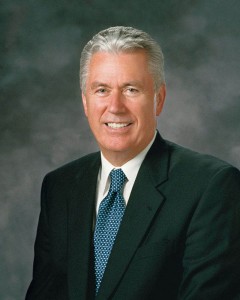 My husband, a bishop in the Church of Jesus Christ of Latter-day Saints (nicknamed the Mormon Church), was directed to put together a talk (sermon) to give to the ward (local congregation) on many different subjects. All of these subjects came back to one main theme:
Are we doing all that is necessary to keep us in alignment with God's eternal plan?
In our search for stories and other things to help keep the flow of the talk, my husband came across a perfect example of what happens when we find ourselves even a little off course. This was related through another talk given by a modern day apostle by the name of Dieter F. Uchtdorf.
"In 1979 a large passenger jet with 257 people on board left New Zealand for a sightseeing flight to Antarctica and back. Unknown to the pilots, however, someone had modified the flight coordinates by a mere two degrees. This error placed the aircraft 28 miles (45 km) to the east of where the pilots assumed they were. As they approached Antarctica, the pilots descended to a lower altitude to give the passengers a better look at the landscape. Although both were experienced pilots, neither had made this particular flight before, and they had no way of knowing that the incorrect coordinates had placed them directly in the path of Mount Erebus, an active volcano that rises from the frozen landscape to a height of more than 12,000 feet (3,700 m).

As the pilots flew onward, the white of the snow and ice covering the volcano blended with the white of the clouds above, making it appear as though they were flying over flat ground. By the time the instruments sounded the warning that the ground was rising fast toward them, it was too late. The airplane crashed into the side of the volcano, killing everyone on board.

It was a terrible tragedy brought on by a minor error—a matter of only a few degrees" (Dieter F. Uchtdorf, "A Matter of a Few Degrees," Ensign, May 2008, 57–60).
Again he relates what getting just a bit off course can truly mean.
"Even small errors over time can make a dramatic difference in our lives.

Let me share with you how I taught the same principle to young pilots.

Suppose you were to take off from an airport at the equator, intending to circumnavigate the globe, but your course was off by just one degree. By the time you returned to the same longitude, how far off course would you be? A few miles? A hundred miles? The answer might surprise you. An error of only one degree would put you almost 500 miles (800 km) off course, or one hour of flight for a jet.

No one wants his life to end in tragedy. But all too often, like the pilots and passengers of the sightseeing flight, we set out on what we hope will be an exciting journey only to realize too late that an error of a few degrees has set us on a course for spiritual disaster" (Dieter F. Uchtdorf, "A Matter of a Few Degrees," Ensign, May 2008, 57–60).
We could probably take a little sniff, or puff, or drink, and we'd be done with it. It would not have hurt us in a moment. There is, however, another ending to the story, one those who try to pressure us into doing something wrong tend to gloss over. You could take one drink, and feel the need to drink for the rest of your life. You could take one puff, and spend your days using close to a thousand dollars a year or more to keep up the habit. You could take one sniff, and find yourself one day desperately entrenched in a life of crime just to support the very thing that has taken over your existence.
Essentially, you could find yourself vastly off course, with little or no hope of finding your way back.
When others begin chirping in your ear to just give it a try, think about whether or not you really want to take that chance. More often than not you'll be giving away basic freedoms. Your life will be dominated by the very things those 'friends' promised wouldn't hurt you.
When speaking to my youth girls about standing strong in the face of having to make a choice, we talked about things you can say. This is a vital step in protecting yourself, in staying on course. It's only when you've prepared yourselves ahead of time that you can truly help yourself to say no, and stick to it. Things like, "Can you promise me I won't become addicted? Can you promise me this won't hurt me if I try it just once?" You might be surprised to find it'll stop the person just long enough for you to make an escape.
When we make the right choices, when we stand by those things that God would have us do, we will not find ourselves vastly off course. If we cave in just a little, it's possible (not to mention easier) to make a course correction early on through repentance. Once we recognize the need to make conscious decisions to stay on God's path, we will remain in alignment with Him.
116 Pages of The Book of Mormon Lost
Back when Joseph Smith, the man who restored Christ's Church, first started translating the Book of Mormon, his good friend, Martin Harris, began nudging him to take the first 116 pages to show his wife and a few close friends.
Joseph went to the Lord in prayer and asked this favor. The Lord told him no. Martin wasn't satisfied, and begged Joseph to ask once again.
The answer came back the same.
Martin still wasn't satisfied. Joseph wanted to make his friend happy, after all, Martin had freely given much money and time to Joseph because of his faith in the work. And so Joseph went back to the Lord. Finally the answer was "yes," but it came at a price.
For three weeks Joseph waited for his friend to bring back the manuscript. As time stretched on and on his worry increased. At last his fears were confirmed when Martin came and told him the pages had been lost, stolen from his home. As described by Joseph's Mother:
"He [Harris] took up his knife and fork as if he were going to use them, but immediately dropped them. Hyrum, observing this, said 'Martin, why do you not eat; are you sick?' Upon which Mr. Harris pressed his hands upon his temples, and cried out in a tone of deep anguish, 'Oh, I have lost my soul! I have lost my soul.'

"Joseph, who had not expressed his fears till now, sprang from the table, exclaiming, 'Martin, have you lost that manuscript? Have you broken your oath, and brought down condemnation upon my head as well as your own?'

"'Yes; it is gone,' replied Martin, 'and I know not where.' …

"'Then must I,' said Joseph, 'return with such a tale as this? I dare not do it. And how shall I appear before the Lord? Of what rebuke am I not worthy from the angel of the Most High?'

"I besought him not to mourn so,…" continues his mother. "But what could I do to comfort him, when he saw all the family in the same situation of mind as himself; for sobs and groans, and the most bitter lamentations filled the house. However, Joseph was more distressed than the rest, as he better understood the consequences of disobedience. And he continued pacing back and forth, meantime weeping and grieving, until about sunset, when, by persuasion, he took a little nourishment.

"The next morning, he set out for home. We parted with heavy hearts, for it now appeared that all which we had so fondly anticipated, and which had been the source of so much secret gratification, had in a moment fled, and fled forever." (History of Joseph Smith by His Mother, Lucy Mack Smith, ed. Preston Nibley, Salt Lake City: Bookcraft, 1954, pp. 128–29.)
Joseph lost the power to translate after that. He went for quite some time humbling himself and repenting. It was not an easy time for him, or for Martin.
Because of the choices these two men had made, the first book in the Book of Mormon: Another testament of Jesus Christ, the Book of Lehi, was lost. But this was not as dire a situation as we might think.
The Lord in His infinite knowledge knew this might happen, and so He directed Lehi's son, Nephi, to keep another sort of record of the same years. While we have lost a great account with the missing pages, we still have everything the Lord's deems necessary in the words of Nephi.
This example of the lost manuscript of the Book of Mormon is illustrative in many ways. It shows God love and providence, our need to rely on Him and it shows that the Lord works with His leaders and prophets to shape them through divine tutoring. Always He guides and then always He waits to see how that guidance is received. Mormons believe, and the Book of Mormon attests, that He is not surprised by those uses of agency.  He knows them. He knows us perfectly.  He anticipates them and can overrule them for our learning and benefit.
Personal application of the 116 Pages of the Book of Mormon includes knowing that the pages of our own life that we may have given away–through neglect or ignorance or resistance to God–are not unknown to God.  He can and is still sovereign, working those experiences to our ultimate spiritual growth, while affording us our ability to choose.  There is no other way to grow.
The portions of the Book of Mormon we now have are rich and vital and contain the message of the restoration of The Church of Jesus Christ of Latter-day Saints in powerful dramatic accounts of the people who lived on the American continent, having left Jerusalem at the time of 2 Kings, preceding the destruction of the people there as prophesied.
We invite each of you to read the Book of Mormon: Another Testament of Jesus Christ.
In reflecting how many would come and go in the kingdom of God, Joseph would often say, "Brethren I have not apostatized yet, and don't feel like doing so." He called on the Lord, night and day, so that he could remain steadfast in his calling as the prophet of the restoration and accomplish the purposes for which he'd been born.
The thing about Joseph Smith, Jr. that continually amazes me to this day, is a basic character trait that is invaluable and yet found in so few people. For two years of my life, six days a week, 12 to 15 hours a day I studied the life, times and teachings of the prophet, Joseph Smith. I studied his life, from birth to death. I studied the history of The Church of Jesus Christ of Latter-day Saints, commonly known as the Mormon Church. I studied the history of the day: political, historical, socio-economic, arts and literature, religious, social . . . all of it. I carefully plotted each event of the prophet's life and looked at the history surrounding him and through this intensive study I came to understand more fully what drove him and why. And in the process of that extensive study, I also gained a strong and unassailable testimony of him as a prophet of God. He never gave up. He never stopped. He never retreated. He stood strong in his testimony of Jesus Christ and Heavenly Father and all that was revealed to him. No person, no matter how cruel or traitorous, was able to stay him from his course.
He was a prophet of God, so called by our Lord God Jesus Christ. On that spring morning, he entered a quiet grove and prayed with a pure and simple heart and from that day forward, no matter what was done to him: tarred and feathered, trumped up charges and court hearings, unlawful imprisonment, the persecution and outright lawlessness in the conduct toward the Saints and never, no matter what was done to him, would he deny, could he deny, what he'd seen and what calling had been extended to him by God.
One night, when his twin son and daughter were ill with the measles, he was up walking with his infant son trying to soothe him. The door burst open and vicious, heartless men tumbled inside, each trying to get to the prophet first. Wrenching the child from his arms, they threw the baby at Emma and dragged Joseph, fighting every inch of the way, from the house and out into a pasture. There they poured boiling hot tar over him, searing him straight through to the bone. Drunken and laughing, they then poured feathers over him. They tried to force poison down his throat, chipping a tooth in the process. Joseph was a big, strong, athletic man, but even he could not withstand a mob. Yet, they were not able to force the poison down his throat and this saved his life. They finally left him, nearly unconscious and writhing in agony, and stumbled to their homes and tucked themselves into bed, never stopping to consider the consequences of their actions, both mortal and eternal.
Hours later, searchers found Joseph and carried him home. Through the night they painstakingly peeled the tar from his body, taking layer upon painful layer of skin with every strip. By morning, having survived an excruciatingly painful and exhausting night, Joseph arose and went into town to preach. It was Sunday morning and he had a message to share. A message of repentance, strength, hope and eternal love. And preach he did, strengthened by the Lord that he might do so.
One might think, after a night such as this when he was tortured, his wife and children terrified beyond belief, that he would walk away and say, "Enough is enough." But he did not. He continued to preach of Jesus Christ. He continued to preach of Heavenly Father. And in the congregation that day were some of the members of the mob whose hearts were softened, pierced with shame and sorrow. This man they had treated so viciously and inhumanely the night before, now stood in all humility testifying of forgiveness and the healing power it holds.
One might think as he buried his infant son, dead because of the exposure to the chill midnight air in his weakened condition and the cruel actions of a merciless mob, that Joseph would walk away and say, "I cannot do this anymore." He did not.
One might say, as he was hauled into court after court, suffering an extended unlawful imprisonment in the Richmond and Liberty Jails, he might do more than petition God, rather that he might say, "I will deny I saw and spoke to God." He did not deny, he stayed the course.
The moment when he finally broke down and cried to God, was when the saints (Mormons) were being raped, murdered and driven from their homes and across the frozen Mississippi with scarcely more than the clothes on their backs. When cruel and careless men slaughtered the Mormons at Hauns Mill, even the children, saying coldly, "Nit make lice," before firing the bullets in everyone around, young and old. When lawlessness ruled the land, mercy's hand was stayedd and justice stood mute . . . that is when Joseph finally cried to God.
O God, where art thou? And where is the pavilion that covereth thy hiding place?

How long shall thy hand be stayed, and thine eye, yea thy pure eye, behold from the eternal heavens the wrongs of thy people and of thy servants, and thine ear be penetrated with their cries?

Yea, O Lord, how long shall they suffer these wrongs and unlawful oppressions, before thine heart shall be softened toward them, and thy bowels be moved with compassion toward them?

O Lord God Almighty, maker of heaven, earth, and seas, and of all things that in them are, and who controllest and subjectest the devil, and the dark and benighted dominion of Sheol—stretch forth thy hand; let thine eye pierce; let thy pavilion be taken up; let thy hiding place no longer be covered; let thine ear be inclined; let thine heart be softened, and thy bowels moved with compassion toward us. (D&C 121:1-4)
Through all of this and more, for the remainder of his life, Joseph would not deny the First Vision. He would not deny he was called by Jesus Christ and Heavenly Father to restore the gospel to the face of the earth. He would not walk away from his prophetic calling, no matter the cost.
And now, his name is bandied about, both for good and evil, in this day. And still, he would stand and shout to the world. Jesus Christ lives. Heavenly Father lives. They love us and Christ's gospel, with all its promise, hope and reward is fully restored on the earth today. Come home . . . come be at peace . . . come and remember who you are.
I will close this post with the words of Joseph Smith, Jr. himself:
The Prophet's journal for November 6, 1835, records:

"I was this morning introduced to a man from the east. After hearing my name, he remarked that I was nothing but a man, indicating by this expression, that he had supposed that a person to whom the Lord should see fit to reveal His will, must be something more than a man. He seemed to have forgotten the saying that fell from the lips of St. James, that [Elijah] was a man subject to like passions as we are, yet he had such power with God, that He, in answer to his prayers, shut the heavens that they gave no rain for the space of three years and six months; and again, in answer to his prayer, the heavens gave forth rain, and the earth gave forth fruit [see James 5:17–18]. Indeed, such is the darkness and ignorance of this generation, that they look upon it as incredible that a man should have any [dealings] with his Maker." (History of the Church, 2:302; from a Joseph Smith journal entry, Nov. 6, 1835, Kirtland, Ohio.)

"When did I ever teach anything wrong from this stand? When was I ever confounded? I want to triumph in Israel before I depart hence and am no more seen. I never told you I was perfect; but there is no error in the revelations which I have taught. Must I, then, be thrown away as a thing of naught?" (History of the Church, 6:366; from a discourse given by Joseph Smith on May 12, 1844, in Nauvoo, Illinois; reported by Thomas Bullock.)

"Although I do wrong, I do not the wrongs that I am charged with doing: the wrong that I do is through the frailty of human nature, like other men. No man lives without fault. Do you think that even Jesus, if He were here, would be without fault in your eyes? His enemies said all manner of evil against Him—they all watched for iniquity in Him."(History of the Church, 5:140; from a discourse given by Joseph Smith on Aug. 31, 1842, in Nauvoo, Illinois; reported by Eliza R. Snow.)

Joseph Smith's journal for October 29, 1842, records: "I … went over to the store [in Nauvoo, Illinois], where a number of brethren and sisters were assembled, who had arrived this morning from the neighborhood of New York. … I told them I was but a man, and they must not expect me to be perfect; if they expected perfection from me, I should expect it from them; but if they would bear with my infirmities and the infirmities of the brethren, I would likewise bear with their infirmities." (History of the Church, 5:181; paragraph divisions altered; from a Joseph Smith journal entry, Oct. 29, 1842, Nauvoo, Illinois.)
What do Mormons believe about the Godhead? The Mormon understanding of the godhead is different from the rest of Christianity. Our first Article of Faith, or statement of basic beliefs, reads:
We believe in God, the Eternal Father, and in His Son, Jesus Christ, and in the Holy Ghost.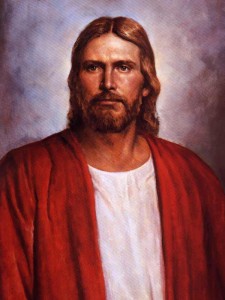 We believe them to be three distinct and separate personages one in heart, mind and purpose. Two of them, Heavenly Father and Jesus Christ, are personages of bone and flesh. So, you may be asking yourself, how can you believe this? Let's turn to the scriptures and the writings of ancient and modern prophets and apostles to help you understand.
Heavenly Father is also known as Father in Heaven, the Father, God the Father.
God the Father is the Supreme Being in whom we believe and whom we worship. He is the ultimate Creator, Ruler, and Preserver of all things. He is perfect, has all power, and knows all things. He "has a body of flesh and bones as tangible as man's." (D&C 130:22-24, John 14:6, 21-24, John 17:3) (Gospel Topics: God the Father)
I ask you, how can we worship what we do not understand? Heavenly Father is just that, our Father in Heaven who created this world for the salvation of His children. Elder Jeffrey R. Holland, a Mormon apostle, said of our Father:
It is the grand truth that in all that Jesus came to say and do, including and especially in His atoning suffering and sacrifice, He was showing us who and what God our Eternal Father is like, how completely devoted He is to His children in every age and nation. In word and in deed Jesus was trying to reveal and make personal to us the true nature of His Father, our Father in Heaven. (Jeffrey R. Holland, "The Grandeur of God," Ensign, Nov 2003, 70)
Jesus Christ came to teach of His Father's gospel, of the plan of salvation and redemption, of the nature of our Heavenly Father so that we could better understand and even remember who we are. You may be assured that every action of Jesus Christ is precisely what our Father in Heaven would have done in the same circumstances.
Every single person born on the face of this earth was or is a child of God. We are not as Jesus Christ, for He was perfect and is a member of the Godhead. But we are valued deeply and are loved beyond mortal comprehension by our Father in Heaven.
From Elder Holland's talk we learn what Joseph Smith taught about Heavenly Father:
"It is the first principle of the gospel to know for a certainty the character of God." "I want you all to know Him," he said, "and to be familiar with Him." We must have "a correct idea of his … perfections, and attributes," an admiration for "the excellency of [His] character." Thus the first phrase we utter in the declaration of our faith is, "We believe in God, the Eternal Father." So, emphatically, did Jesus. Even as He acknowledged His own singular role in the divine plan, the Savior nevertheless insisted on this prayerful preamble: "And this is life eternal, that they might know thee the only true God." (Jeffrey R. Holland, "The Grandeur of God," Ensign, Nov 2003, 70)
We are admonished to pray and pray often. When we pray, we pray after the pattern Jesus Christ taught in the New Testament. We pray to Heavenly Father in the name of Jesus Christ.
What is known as the Lord's Prayer reads:
"After this manner therefore pray ye:

Our Father which art in heaven, Hallowed be thy name.
Thy kingdom come. Thy will be done in earth, as it is in heaven.
Give us this day our daily bread.
And forgive us our debts, as we forgive our debtors.
And lead us not into temptation, but deliver us from evil:
For thine is the kingdom, and the power, and the glory, for ever.
Amen.
Further we read in 2nd Nephi 32:9,
But behold, I say unto you that ye must pray always, and not faint; that ye must not perform any thing unto the Lord save in the first place ye shall pray unto the Father in the name of Christ, that he will consecrate thy performance unto thee, that thy performance may be for the welfare of thy soul. (Colossians 3:17)
So Heavenly Father is the Supreme God of the Universe. He is our Father in Heaven, the Father of our spirits, and all that is good and righteous on earth was patterned after our heavenly home where He awaits our return. Like Jesus Christ, He has a resurrected body of flesh and bone, and is God the Father.
What can I say about Jesus Christ, the Greatest of us All that has not already been said. From "The Living Christ" signed and dated by the First Presidency and the Quorum of the Twelve Apostles we learn of our Savior:
He was the Great Jehovah of the Old Testament, the Messiah of the New. Under the direction of His Father, He was the creator of the earth. "All things were made by him; and without him was not any thing made that was made" (John 1:3). Though sinless, He was baptized to fulfill all righteousness. He "went about doing good" (Acts 10:38), yet was despised for it. His gospel was a message of peace and goodwill. He entreated all to follow His example. He walked the roads of Palestine, healing the sick, causing the blind to see, and raising the dead. He taught the truths of eternity, the reality of our premortal existence, the purpose of our life on earth, and the potential for the sons and daughters of God in the life to come.

He instituted the sacrament as a reminder of His great atoning sacrifice. He was arrested and condemned on spurious charges, convicted to satisfy a mob, and sentenced to die on Calvary's cross. He gave His life to atone for the sins of all mankind. His was a great vicarious gift in behalf of all who would ever live upon the earth.

We solemnly testify that His life, which is central to all human history, neither began in Bethlehem nor concluded on Calvary. He was the Firstborn of the Father, the Only Begotten Son in the flesh, the Redeemer of the world.

He rose from the grave to "become the firstfruits of them that slept" (1 Corinthians 15:20). As Risen Lord, He visited among those He had loved in life. He also ministered among His "other sheep" (John 10:16) in ancient America. In the modern world, He and His Father appeared to the boy Joseph Smith, ushering in the long-promised "dispensation of the fulness of times" (Ephesians 1:10). (The Living Christ, The Church of Jesus Christ of Latter-day Saints)
There is such power in a prophet and apostles testifying of Jesus Christ and all His glory. I could quote scripture after scripture, prophet after prophet, apostle after apostle and disciple after disciple and all would say the same thing: Jesus Chris is the Son of God. He is our Savior and Redeemer and only through Him, and by Him, may we be saved.
Only because of the crowning glory of creation, the Atonement, paid for in blood by Jesus Christ, are we able to attain eternal life. Only because He allowed Himself to be unjustly crucified and then broke the bands of death with His resurrection, did the grave lose its sting.
Only because He and Heavenly Father appeared to Joseph Smith, Jr. in the spring of 1820 have the full keys and authority of the priesthood been restored upon the earth. Only because He chose that boy, Joseph, to be our prophet was the kingdom of God restored in its entirety to the children of God on the earth. Only because Jesus Christ loves us beyond all comprehension is He our advocate to the Father.
I testify with all my heart and soul that Jesus is the Christ. He is that one prophesied of for millennia and He was born into the world over 2,000 years ago fulfilling that prophecy. He is our King, our Lord, our Savior and our Redeemer. He did walk the dusty paths of the Middle East teaching the purity of the Gospel once again. Without prevarication I testify that He did suffer for all our sins, sorrows, illnesses and grief, meeting the demands of eternal law and justice. He paid the price for us and asks only that we offer a broken heart and a contrite spirit in return. I assure you He was raised up on the cross and died 1,975 years ago, just before the Jewish Sabbath began. His broken and torn body was taken down and lovingly carried to the tomb of Joseph of Arimathea and Jesus arose from the grave three days later, breaking the bands of death. I promise you that the Resurrection is real and guaranteed to every human being who has lived on, is living on or ever will live on this world of God's creation. Believe, my friends, for it is truth I offer you.
Jesus Christ asks us to remember who we are. He wants us to remember the divine heritage from which we come. He wants us to remember Him. He wants us to remember our Heavenly Father. In all things, Jesus Christ stands for us, just as He told that prophet of old, Moses:
For behold, this is my work and my glory—to bring to pass the immortality and eternal life of man. (Moses 1:39)
He asks so little of us, can we not give Him our loyalty and love in return?
Today, I'm delighted to sit down with author, Liz Adair and discuss her thoughts on writing and the Gospel of Jesus Christ.
Liz was born in the Southwest sixty-six years ago but has lived in the Pacific Northwest for the last thirty-four years. She has seven children (four biological, three adopted) and seventeen grandchildren. Liz has been married for forty-five years to a wonderful man.
She taught school for several years and was a stay-at-home mom for a decade and a half, during which time she and her children ran a specialty bakery. Now, Liz works with her husband in healthcare construction management, and will probably continue to do so for several more years.
Liz has been writing seriously for about twenty years and has published five books with another coming out this fall. She just finished a stint of four years teaching early morning seminary, but has just been called as choir director for her ward.
Candace: As a very well-known author in the LDS Fiction market, will you please share with us what drives you to write?
Liz: I don't know that I can explain it. It's just part of who I am. I dream in narratives. If I see a beautiful sunset, my way of appreciating it is to try to put it in words. To spare bystanders, I do this mentally. Writing is simply an extension of that facet of my personality or character or being–whatever you call it.
Candace: Elder M. Russell Ballard, a living apostle, charged Mormons with battling the onslaught of anti-Mormon sites on the internet. He asked us to blog and gently but firmly set the record straight. Will you please share with us your thoughts on this and what you've done to answer that call?
Liz:know, I'm not much of a crusader. I don't do well with programs, because I can't stay the course with a program. I peter out. I'm much better at being who I am. I am a writer. I write, and I write as genuinely as I can. I have five blogs that I contribute to regularly. One is connected with yourLDSneighborhood, www.sezlizadair.blogspot.com where I write about things under the heading of service.
Another blog I do is about family history, www.familywriters.blogspot.com. I love family history and use it in my fiction writing all the time, and this blog is an expression of that.
A third blog is a pure, factual, family history blog, www.ronnietootie.blogspot.com. My brother and I use it as a means of identifying old family photos and getting down family anecdotes, a project we've been going to get together and do for years, but never accomplished until we decided to do it via blog. It would be of interest only to our family and, perhaps, historians, but it's there so anyone who wanders by can take a gander.
The fourth blog I participate in is one made up of LDS writers, www.anwafounder.blogspot.com. This is the forum where I would be most closely following Brother Ballard's admonition. We speak very openly there, because we're speaking to each other, about our faith in Christ and how it colors everything we do. We demonstrate by our postings and our comments the love we have for our Savior and our commitment to each other. It's a very warm, comfortable place on the internet, and we've had people stumble onto the site and comment about how they can feel the positive spirit of the site.
The fifth blog, www.lizadairwrites.blogspot.com is a place where I can log the progress of my new book, Counting the Cost, as it comes out this fall. However, I'm doing it for a secondary reason, one perhaps more important than the first. Several months ago I made a promise to myself that I would make an effort to review books written by my fellow LDS authors and post them on the internet None of the other blogs lend themselves to that purpose, so this fifth blog will be my forum for book reviews.
Did I set out to follow Brother Ballard's counsel? No, but in my own serendipitous way, I've managed to set a parallel course.
Candace: What is your favorite scripture and why?
Liz: My favorite scripture is almost a throwaway line, a fragment of 1 Nephi 16:29, "…And thus we see that by small means the Lord can bring about great things."
I'm a pretty ordinary person, but I've had some experiences where small, ordinary things done by small, ordinary people have brought about great things in other people's lives. It seems that if we just keep putting one foot in front of another, doing the best we can, the Lord will magnify our efforts, and the good we do will reverberate around and extend far beyond what we could have done on our own.
Candace: Who is your favorite prophet and why?
Liz: I'm a very fickle lover of prophets. My favorite prophet is generally the one I'm studying right then. I love Joseph Smith because he translated the Book of Mormon and was so steadfast in defending it. I love Isaiah because he's a poet and uses language so powerfully and gave us such beautiful windows on the coming of the Messiah. I love Thomas S. Monson because he's our prophet today.
Candace: Will you please share with your conversion? All of us, whether we are born into The Church of Jesus Christ of Latter-day Saints or not, have a moment of conversion, please share?
Liz: My conversion story starts before I was born, when my Uncle Curtis met the missionaries and listened to them. This was a very unlikely beginning, because, as my Uncle Buck used to say of his brother Curtis, "He was wild as a snake." Curtis had been a cowboy, but had married and was now working construction. He lived through the lot from my mother, and as he joined her every morning for coffee, he'd say, "Lucy, be a Mormon!" Curtis gave up coffee and set his baptismal date, but before he could be baptized, he was hit by a car on his motorcycle and was killed.
Seven years later, missionaries knocked on my mother's door. She had been having troubling dreams of her brother, and when she realized that these young men were Mormons, she told them about Curtis and how he died before baptism. They told her about the temple ordinances, and as they helped her fill out the paperwork, they taught her the gospel, and she was baptized when I was seven. She was troubled by dreams no more.
My mother was a person of profound faith who had been actively teaching me about God long before her conversion. In the face of a disapproving family and an uninterested spouse, she clung to the Gospel and made sure we attended church, no matter how long the drive or how bad the roads.
I've always had a testimony of Joseph Smith, of the restoration of the Gospel, of the Book of Mormon, of the Plan of Salvation, but I remember with singular clarity the moment everything snapped into focus around the Savior. I was about thirty-six, doing the usual Mormon Mom thing with Primary and Young Women's values and Duty to God and all the programs that fill our lives as we raise families. I was trying for yet another time to have a consistent personal scripture study time, and was reading the Book of Mormon at the dining room table. I had read it several times before, but had always been looking at the language or the geography or cultural clues, and, all of a sudden, I realized that there was hardly a page where Christ's name wasn't mentioned. Hello, Liz? Another Witness for Christ? It was so elementary, but my busy life had been focused on all the minutia of the programs of the Church, and I had forgotten the central figure. I say I forgot, because when I was about nine, I had a profound personal spiritual experience calling me to Christ.
That study session at the dining room table was a life-changing experience. Whereas before, I did things because I was a Mormon and had a testimony of the Church, I now do them because I have taken upon me the name of Christ. As a Mormon, I set my sights on the Celestial Kingdom; as a Christian, I become uncomfortable when people talk about rewards for righteous living. I only want to please my Savior. I only want to be what he would have me be.
I'm not saying that the programs of the Church get in the way. They're a great teaching tool and lab experience to prepare us to understand about the Savior and his mission. It just takes some folks longer to graduate than others. But, I think that's all right, too. We all mature at different times.
Candace: Will you please share your personal testimony of our Savior, Jesus Christ?
Liz: I don't know that I can say it in words that haven't been used so much they may sound trite. He's the way. He's the truth. He's the light. His words require faith to follow, but in exercising that faith, you find that there's power in meekness; people do respond to a soft voice; it is better to give than to receive; we do need to reach out to the weary and support the hands that hang down.
I believe that he took upon himself the sins of the world, my sins, and paid the price in suffering required for those sins so that I should not have to. I believe he knows my name, knows the desires of my heart, and will be my advocate with our Father. I believe he will come again as he has promised. I look forward to that day, and hope to do my part, my small thing, to help bring it to pass.
Candace: Christians across the globe face an ever-increasing battle against those who would destroy and erase all that our Savior has done for us. What would you say to them, given the chance?
Liz: Keep the faith. Your little candle of light may be small in the grand scheme of things, but it's capable of kindling others, or lighting the way to the next small candle. Keep it lit. Hold it high.
Candace: Please share your testimony of the Gospel of Jesus Christ and the hope it brings to every human soul.
Liz: I have a friend who had a personal relationship with the Savior long before she joined the Church of Jesus Christ of Latter-day Saints. She is a student of the Bible and studied in college to go into the ministry. It was interesting to talk with her as she read through the New Testament in the first few years after her conversion. "Why didn't I see that?" she would ask. "It's right there!"
The Gospel of Jesus Christ is like your genealogy, your family tree. You know where you fit. You know where you came from, why you're here, where you're going, and that's comforting. Hope comes with a knowledge of the atonement. About the time you get to be my age, you realize you're not going to achieve perfection; it just ain't in you. But, you realize that's all right, because our Savior will do for you what you can't do for yourself, as long as you do the best you can and keep trying.
Candace: You stand, as it were, on a world stage. In that circumstance, what message do you have for this troubled world?
Liz: When I look at this old world with all its suffering and inequities, I remember the story of Alma in the Book of Mormon, when he led his people into the wilderness, heading for Zarahemla, and they fell into the hands of Amulon and his followers. Amulon had an ax to grind against Alma, and he made slaves of Alma's people and made them, even the women, into beasts of burden. Forbidden to pray aloud, the people prayed in their hearts, and the Lord heard them. Though they weren't delivered right away, the Lord made them strong so that they could bear the burdens they were forced to carry. And when the time came, they were given a way to escape.
That's my hope and my prayer: Whatever our burdens, we can be made strong to bear them. I pray for this for the innocents of the world.
Liz, thank you so much for taking the time to express your thoughts and beliefs on the Gospel of Jesus Christ. It is my prayer that your words will touch the heart of someone seeking just what you had to say.
It is every parent's dream to have a child that self-governs – one who makes good and correct decisions when choices are put in front of them. Is it just a dream or can it become a reality? Members of The Church of Jesus Christ of Latter-Day Saints (known as the Mormons) believe it can.
Parents in the Church are counseled to teach their children "correct principles and let them govern themselves." (Joseph Smith, as quoted by John Taylor in Millennial Star, 13:339.)
Self-governance? This free-sounding approach may give some parents a panic attack. (What? I just watched my child walk into the middle of the street. Yesterday he refused to eat his vegetables. Tomorrow I know he will hit his brother when I am not around. My child hardly appears ready to self-govern!)
But gospel principles are not about the child making just any choice, they are about a child learning how to develop the skills and the conscience to make wise and good choices.
Our son had half-heartedly agreed to help another Boy Scout with his Eagle Project. He mentioned the project to my husband and me, but noted that none of the other boys were going to help and that he didn't want to go. The project involved getting up at 7:30 on a Saturday morning and digging trails for 4 hours on a hot summer day. For the boy to finish the Eagle project, he had to have a team of people helping.

Saturday morning came, although we had forgotten about the event. His Scout leader called at 7:25 a.m. to say he was on his way over. My husband went to wake our son (who is not a morning person). He let our son know that the scoutmaster was on his way. Our son promptly pulled the covers over his head and announced there was no way he was going. The Scout law popped into my husband's mind and he kindly recited, "A Scout is trustworthy, loyal, helpful, friendly, courteous, kind, obedient, cheerful, thrifty, brave, clean, and reverent." He left the room, went upstairs, prepared a bowl of cereal and a bottle of ice water for our son. Five minutes later, our son came upstairs, dressed and ready to go.
This hallelujah parenting moment was a stand-out experience for us. It was one of those times that confirmed that the hard work we were doing was working, even just a bit. (I have to confess I'm glad I was not the one answering the phone that morning!)
Church apostle Boyd K. Packer explains: "When one understands the gospel, it becomes very clear that the best control is self-control." (Boyd K. Packer, "Agency and Control," Ensign, May 1983, 66)
But how can parents help their child make the transition over time to become self-governing? We can't control them. We can't be with our children always as they go to school, play with friends and eventually move out to begin their own adult lives. It won't happen in a day, but if there are three principles at work, a child can learn to govern themselves.
We Can Teach Truth
"Children do not learn by themselves how to distinguish right from wrong. Parents have to determine the child's readiness to assume responsibility. … While we are teaching them, we have the responsibility to discipline them and to see that they do what is right. If a child is besmudged with dirt, we do not let him wait until he grows up to decide whether or not he will bathe. We do not let him wait to decide whether or not he will take his medicine when sick, or go to school or to church. …

"Parents also should teach their children early in life the glorious concept and fact that they are spirit children of God, and choosing to follow the teachings of Jesus Christ is the only way to enjoy success and happiness here and eternal life hereafter. They must be taught that Satan is real and that he will use all agencies at his disposal to tempt them to do wrong, to lead them astray, make them his captives, and keep them from the supreme happiness and exaltation they could otherwise enjoy" (Seek Ye First the Kingdom of God, Deseret Book, N. Eldon Tanner [1973], 87).
We must teach truth. The scriptures tell us we are responsible for teaching and correcting our children and will be accountable for doing or not doing it.
For I have told him that I will judge his house for ever for the iniquity which he knoweth; because his sons made themselves vile, and he restrained them not. (1 Samuel 3:13)
We teach through lessons and we teach as opportunities present themselves. Mostly, we teach by example.
We Can Give Opportunities to Choose
Even for the youngest of children, we can allow choices that are age-appropriate. When we give choice, we may need to hold our breath and step back to give the child a chance to see how the choice played out without prematurely stepping in to evaluate, correct, or pronounce a consequence.
"For the first part of childhood, the most important task for children is obedience, learning to follow parental advice very strictly. However, as children grow older, they gradually must pay more attention to the task of learning to act independently. In the beginning, parents personally show three-year-old children exactly when and where to cross the street. Such guidance at age fourteen is seldom appropriate. In fact, if adolescents do not eventually pay more attention to this second task, they become in a real sense crippled, continually dependent on parents to make their decisions." Donald K. Jarvis, "Leaving Eden: A Lesson for Parents," Ensign, Feb 1991, 39
I believe in accountability and consequences, but I have noticed that if I give swift rewards or punishments after my children make a choice, I have not really given them the opportunity to choose. I have short-circuited the choice process by not allowing time for the child to evaluate the outcome for themselves. An immediate treat or time out conditions their behavior but encourages me-centered thinking. They are not concerned with doing the "right thing". They are thinking about how the reward or punishment affects them (good or bad for me?). I may be conditioning behavior, but I am not helping them develop their conscience.
We Can Hold Children Accountable
"We try to guide our children toward self-respect … and mostly leave it up to them to judge themselves. We have experienced the fact that one is not as good a teacher when one discovers and points out mistakes … as when one helps a child to discover for himself that he is doing wrong. When a child can comprehend his mistakes himself, the first step to change has already been taken.

"I remember once how we asked our son, after a transgression, to set his own punishment. He decided that he should not be allowed to watch television for one month. That seemed to us to be considerably too severe, but how happy we were to hear from his grandmother that while visiting her he had insisted she was wrong to encourage him to watch a certain television program, even though his parents would never know. I don't think there can be a greater joy for parents than to see a child handle himself well in a difficult situation" F. Enzio Busche, "'Provoke Not Your Children'," Ensign, Mar 1976, 41)
At times, our children may need direct or pointed correction. The scriptures help us to see it can be done in a positive way:
"Reproving betimes with sharpness, when moved upon by the Holy Ghost; and then showing forth afterwards an increase of love toward him whom thou hast reproved, lest he esteem thee to be his enemy; That he may know that thy faithfulness is stronger than the cords of death. (D&C 124:43-44 )
We can follow it up with love and encouragement for their progress, so the correction doesn't become mere criticism. Our children can know we have their best interests in mind. They can know we love them and want them to succeed.
Self-control is tough to achieve and may take years to develop. Since I am still working on this goal, I can have patience with my own children who are 30 years or so behind me. Hopefully, my children can get there with parents who teach truth, follow-through and love unconditionally.
I started working when I was 14 years old. Unlike any part or full time job I've ever had, motherhood is a completely unique occupation.
Most mothers know that their work is important. Of course it is. It is a basic belief of the Church of Jesus Christ of Latter-Day Saints (known as the Mormons) that mothering matters deeply.
"We, the First Presidency and the Council of the Twelve Apostles of The Church of Jesus Christ of Latter-day Saints, solemnly proclaim that marriage between a man and a woman is ordained of God and that the family is central to the Creator's plan for the eternal destiny of His children." (The Family: A Proclamation to the World)
So why is contentment in mothering such a rare commodity in today's world? On a radio show, I hear a TV producer say that she would go completely crazy if she had to stay home full-time with her kids. Another friend's husband jokes that his wife needs to get back to work after the birth of their second child to "do her part" to support the family. A neighbor says she looks forward to going back to work on Monday because the weekend with her young children is so exhausting. A friend repeats the oft-heard question, "But what about YOU?" implying that mothering isn't personally rewarding. It's true that the laundry pile and meal preparation can feel tedious. And some days I wonder if I've made a difference taking my son to cello or if my daughter really cares who makes her a sandwich. Finding a rare moment to myself usually involves locking the bathroom door (often to hear pounding on the other side). Yes, becoming a content mother can be a true struggle.
But I know mothers who are content. They do not live problem-free or perfect lives, but they are happy, satisfied and joyful. They take satisfaction and pride in their work. They are confident and at peace with their choices. I want to know their secrets because I want to love being a mother. I want to feel content and fulfilled while I'm living every busy minute of mothering. I have watched and tried to learn from the wise mothers around me. So far, I have uncovered four secrets that only content mothers seem to know:
Secret #1 – Content mothers know what they do
A CEO describing his job would say, "I run a corporation." He would not sheepishly answer, "Well, I answered a lot of email today." Content mothers know that they are co-partners that create, sustain and develop human life. There is magnificence, power and eternal glory in this statement. Our first mother, Eve, was hailed as the "mother of all living". (Genesis 3:20)
Without mothers, creation of all living ceases. Our Creator gives us the privilege of creating the most renewable, the most vital, the most productive and the most regenerating resource on earth: human life. He graciously gives most of the human family this opportunity to share His creative power. He does not ask us to pass a test, earn more than 50K per year or have a Bachelor's degree to be a mother. He gives this honor and gift freely, wanting most of His children to participate in the creative process. And because He gives it so freely, it seems common. We easily forget its miraculous significance.
Content mothers know that human hands can create art, buildings, and businesses, but mothers build a human life at its core. Both parents teach, but our Father in Heaven has designated mothers to be special teachers in the lives of their children.
"By divine design, fathers are to preside over their families in love and righteousness and are responsible to provide the necessities of life and protection for their families. Mothers are primarily responsible for the nurture of their children. In these sacred responsibilities, fathers and mothers are obligated to help one another as equal partners."(The Family: A Proclamation to the World)
With unique nurturing abilities, a mother's daily influence teaches a child to speak, read, eat, love, listen, share, work, and act with integrity. We teach respect of self, of others and of property. We teach basic beliefs about religion, ethics, self-perception, and how to find happiness.
Content mothers know that we can fix a broken bridge after an earthquake, re-start a failed business, or re-paint a work of art if it gets damaged. But once we build our human family, we cannot re-create it or recapture our time. Our early work is permanent and not easily repaired. We have created a living, vibrant being from the ground up and the impact of our work is multi-generational. Once our children are grown, what we have done during the teaching years is in their hearts and minds forever.
Content mothers believe the words of 9th LDS Church President, David O. McKay:
"The home is the first and most effective place for children to learn the lessons of life: truth, honor, virtue, self-control; the value of education, honest work, and the purpose and privilege of life. Nothing can take the place of home in rearing and teaching children, and no other success can compensate for failure in the home." (Family Home Evening Manual 1968–69, p. iii.)
When mothers really understand the significance and impact of what they do, they are quietly confident. They know that they are a moral leavening agent, lifting others around them. They are content because what they do matters immensely. Mothers have created the foundation for the human experience.
"When the real history of mankind is fully disclosed, will it feature the echoes of gunfire or the shaping sound of lullabies? The great armistices made by military men or the peacemaking of women in homes and in neighborhoods? Will what happened in cradles and kitchens prove to be more controlling than what happened in congresses?" (Neal A. Maxwell, "The Women of God," Ensign, May 1978, 10)
Secret #2 – Content mothers don't compare
Content mothers know that comparing brings despair. Looking at the mother next door will always make us feel that our life is not exciting enough, or personally enriching enough or financially rewarding enough. We will never be "enough" when we compare.
Content mothers do not try to "outdo" other mothers. They know that comparisons are at the core of pride.
"Pride is essentially competitive in nature….Would we not do well to have the pleasing of God as our motive rather than to try to elevate ourselves above our brother and outdo another? (Ezra Taft Benson, "Beware of Pride," Ensign, May 1989, 4)
Content mothers feel the natural pull of comparisons, but consciously reject them. In daily life, they avoid the common mistake of using business standards to compare or measure their value. Jobs make measuring "results" easy. The business world values revenues achieved, products manufactured, efficiencies gained.
When mother come from the work environment into the home to raise children, it can be easy to try to compare mothering value to business values – they are measurements we already know. But business metrics cannot capture the value created by mothering. Mothering measures service rendered, love given, time spent, relationships forged. Content mothers know that results can take time to measure. Mothering has a here-and-now impact on the human family in breadth, depth and length while also extending to the eternities.
"After all, to do well those things which God ordained to be the common lot of all man-kind, is the truest greatness. To be a successful father or a successful mother is greater than to be a successful general or a successful statesman." Success in an occupation—even a lofty one—is only temporary, President Smith concluded, whereas success as a parent is "universal and eternal greatness." (Gospel Doctrine, 5th ed. Salt Lake City: Deseret Book Co., 1939, p. 285.)
I once asked my sister how she measured her mothering success when she could not guarantee how her children would turn out. She answered simply, "I measure my success by how I am becoming more like the Savior, Jesus Christ every day." My sister is a content mother who doesn't compare.
Secret #3 – Content mothers know the basics
Content mothers know that fatigue and hunger make both kids and moms cry. They know that sleep, diet and exercise must be a priority to function (at all).
In their families' schedule, they follow the advice of apostle Elder Dallin H. Oaks to prioritize and be wise in their scheduling choices.
"We should begin by recognizing the reality that just because something is good is not a sufficient reason for doing it. The number of good things we can do far exceeds the time available to accomplish them. Some things are better than good, and these are the things that should command priority attention in our lives." (Dallin H. Oaks, "Good, Better, Best," Liahona, Nov 2007, 104–8)
They know they cannot "run faster than they have strength." (Mosiah 4:27)
Secret #4 – Content mothers know what brings happiness
Content mothers reject the loud and constant cry of the world that personal fulfillment comes through work or projects outside of the home. They know that there are enough circumstances (death or illness of a spouse, divorce, economic hardship, etc.) that will require outside work. Extra support from family members and God is required for these mothers who have an added burden. They know that outside care may be a necessity, but they do not fool themselves into thinking that outside caregivers can offer the same level of care, development and love that they can.
Content mothers continue to educate themselves. They learn a language, play an instrument, create a web site, write a book, get a degree, teach a class, volunteer, or do a hundred other things. They enjoy and use their talents and bless the lives of their children in the process, but they know when to pull back if their family needs them. They know life is not to be lived in one day.
Content mothers control their days. They know they can ignore the dishes for a week if they want. They can also teach a four-year-old the name of every bone in the body if they want. The knowledge of their autonomy has power, and content mothers know "If it is it be, it's up to me."
Content mothers know they need feedback, but they will not see a "mother of the month" plaque in the living room in July. There will not be a bonus in August or a raise in December. They will not ask their children for a performance review unless they want to hear, "Good job, Mom. We want more candy." Content mothers ask spouses for support and encouragement, but create their own report cards to measure their progress. They use prayer to get feedback and direction from the only source that really matters, a loving Father in Heaven.
Most of all, content mothers follow the example of the Savior, Jesus Christ.
"Even as the Son of man came not to be ministered unto, but to minister, and to give his life a ransom for many." (Matthew 20:28)
Like Christ, they know that men and women of true personal greatness give unending service at great personal sacrifice.
These women are smart, savvy and wise. I look to their example and notice that when I bring children to the earth, I have created a legacy. By teaching them, I have learned true and correct principles. By treating them with an increase in love, I have become more Christlike. Through my service, I have begun to refine myself. As a content mother-in-training, I look to the words of 15th LDS Church President, Gordon B. Hinckley for inspiration:
"God bless you, mothers. When all the victories and defeats of men's efforts are tallied, when the dust of life's battles begins to settle, when all for which we labor so hard in this world of conquest fades before our eyes, you will be there, you must be there, as the strength for a new generation, the ever-improving onward movement of the race." (One Bright Shining Hope. Salt Lake City: Deseret Book, 2006 pg 18)
A friend of another faith attended a Sunday service for the Church of Jesus Christ of Latter-Day Saints (known as the Mormons). She was surprised to see (and hear) so many children of all ages in attendance. At her church services, small children were tended in a separate room until the services were over.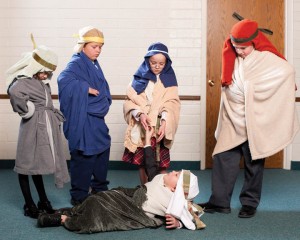 We know our children are "an heritage of the LORD…. As arrows are in the hand of a mighty man; so are children of the youth. Happy is the man that hath his quiver full of them…" (Psalms 127:3-5)
Our quiver and our pew are full, which sometimes brings its own challenges. We've had a three-year-old son escape from our pew and run down the aisle with the taunt, "You can't catch me!" We've had hungry, fidgety and crying infants. We've had siblings argue over the crayons and paper that were intended to keep them occupied.
So why would we go to church weekly for the last 13 years with children in tow? Our small, wiggly children are asked to sit still during a service that would seem beyond their attention span, but we (and other members of the congregation) are willing to overlook the potential cry of a baby or the occasional whispering chatter of a toddler.
There are four things we hope to teach our children by bringing them to church:
1. Love for our Father in Heaven and the Savior, Jesus Christ
"We want our children in [sacrament meeting]. We also want them to learn reverence, which is a form of love for the Savior. We want our children to understand that this is a worship service for Jesus, where we show him we love him." ( Report from the 161st Annual General Conference, April 6–7, 1991 W. Mack Lawrence)
By attending church every week and taking the sacrament, we renew the promises and covenants we made at baptism – our way of showing our love to our Savior. When our children are baptized at age 8, they also can renew these covenants each Sunday.
They learn to love the Savior by learning His doctrine. In the Church of Jesus Christ of Latter-Day Saints, there are Sunday classes created just for children, called Primary. They sing songs and have a lesson on a gospel principle. They go to individual classes with lessons targeted for their age. They meet with their families in sacrament meeting, where the sacrament is passed. They learn more about the Savior's life and teachings. They learn stories from the scriptures. They learn about God's commandments and His love for His children. They can try to be more like Him because they know Him.
2. Repentance
One day after a particularly rowdy Sunday meeting, my husband gathered the family together to teach the importance of the sacrament. With a jar of clear water, he had the kids add drops of food coloring until the water was black. We talked about how we make mistakes during the week. We work on repentance every day, but on Sunday, we also take the sacrament and renew our baptismal covenants. The kids added bleach and watched the water become clear again. It brought home the purpose of going to church every Sunday – it helps us to repent and move forward.
3. Respect for the Savior and for others
When we teach reverence during church, we teach respect for the sacrament and the Atonement of Jesus Christ. The children learn respect for others as they go to Primary classes, listen to speakers, and try to stay quiet so other people in the congregation can enjoy the meeting.
"Worship services are a tremendous opportunity for children to learn about self-control and respect for the rights and needs of others. These sacred gatherings are occasions for all of us to work together to help children learn to feel and desire the ministrations of the Holy Spirit. Then as they grow they will gain a deep, abiding love for the Savior, a love that will sustain them on the strait and narrow path back into His arms." (Joan Hughes and Helen Hughes, "Teaching Children to Worship," Ensign, Jan 2007, 24–27)
4. How to Feel the Holy Ghost
We want our children to learn to recognize the feelings and presence of the Holy Ghost.
"Even very small children can experience the beautiful, sacred, tender feelings bestowed by the Holy Spirit, and all children have a need and a right to do so. For our children to feel the Spirit, they need to take part in sacrament meeting and be tranquil enough to sense the whisperings of the still, small voice. It is not always easy, but we can teach our children to "be still, and know that I am God." (Psalm 46:10).(Joan Hughes and Helen Hughes, "Teaching Children to Worship," Ensign, Jan 2007, 24–27)
We are trying to follow Christ, who invited the little children to be with Him.
"And they brought young children to him, that he should touch them: and his disciples rebuked those that brought them. But when Jesus saw it, he was much displeased, and said unto them, Suffer the little children to come unto me, and forbid them not: for of such is the kingdom of God. Verily I say unto you, Whosoever shall not receive the kingdom of God as a little child, he shall not enter therein. And he took them up in his arms, put his hands upon them, and blessed them. "(Mark 10:13-16)
Are our children too young to learn these lessons? I don't think so. Even our 11-month-old folds his arms on his own when we have family prayers. Every Sunday is a drop in the bucket of our child's experience. My older children show me that bringing them to church, even as babies, was a very good choice. It isn't easy, but it is worth the effort. We know that if we hang in there, we will be able to say as the apostle John did:
"I have no greater joy than to hear that my children walk in truth." (3 John 1:4)