The past week I worked to sort out the life of a man who was associated with four women. Because these relationships resulted in children, I wanted to be certain I had the proper children assigned to the correct parents. Internet searches complicated the matters, since different researchers gave the children to different parents, and some of the women had other spouses over time, and children from those relationships as well. If you're facing a similar problem, there are a number of steps you can take to organize the families correctly.
Begin by listing all the spouses for each person you can find. You need the spouses who are not your direct line as well. You also need the spouses of the non-direct spouses. For instance: Man A had children with Woman B, Woman C, and Woman D. You're not sure yet which ones he might have actually married. Woman C is your direct ancestor. However, Woman C had an additional husband, and Woman D had two additional husbands. You need all the husbands and wives involved in this story and all the children resulting from each relationship, even though technically, many of them are not related to you in any way. Otherwise you run the risk of missing a child or assigning him to the wrong parent. Read more
I just returned from a week in Kentucky. I was visiting, for the first time, the place where my grandfather was born, and where my ancestors lived from the 1800s to the time my grandfather moved out of state. I had one week to get as much as I could from the visit.
I was helped by the fact that the town was just over two square miles total and everyone is pretty much related, one way or another. Because of this, the town boasted a wonderful genealogy library and historical society. I planned to center my week around that library. Read more
The term "real men" is a popular one to bounce around, but the definition of a real man varies from culture to culture, even in the same country. Too many people equate true manhood with being rough and tough, liking freedom, doing as he pleases, and even being immoral. The Mormons have a different idea of what true manhood means.
In 2006, D. Todd Christofferson gave a talk in General Conference, a semi-annual international conference for the Church of Jesus Christ of Latter-day Saints, on the subject of true manhood. He said:
"Though he will make some sacrifices and deny himself some pleasures in the course of honoring his commitments, the true man leads a rewarding life. He gives much, but he receives more, and he lives content in the approval of his Heavenly Father. The life of true manhood is the good life." D. Todd Christofferson, "Let Us Be Men," Ensign, Nov 2006, 46–48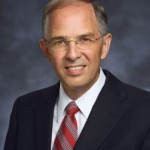 Elder Christofferson told the story of his mother, who had a dangerous surgery that caused her great pain when she used her arms for quite some time afterwards. One day his father took her to a shop and asked the shopkeeper to demonstrate a new machine that ironed clothing. It utilized peddles operated by the leg, not the hands. She was shocked when he purchased it and paid cash. She was extremely worried because it was very expensive and she was concerned about how they were going to manage after having spent so much. He eventually admitted that he knew what she had tried to hide—that when ironing, she had to go into the bedroom and cry until the pain subsided, and so he had quietly gone without lunch for a year to save the money for the machine.
Elder Christofferson said that this was a true man—one who took care of his family even when it meant great sacrifice. A man makes his family and his responsibilities to God his priority in life, and everything else is secondary. This means that while his peers may be out playing, he may find himself hard at work during the day, and then come home to chores, helping his wife with her responsibilities, and playing with his children. For a real man, one who honors his role as a servant of God, this is not a hardship, even if it is sometimes tiring or frustrating.
Mormons are old-fashioned in some aspects of gender—meaning they stay with what God taught us men and women should be. The Family: A Proclamation to the World says of a man's role:
By divine design, fathers are to preside over their families in love and righteousness and are responsible to provide the necessities of life and protection for their families. Mothers are primarily responsible for the nurture of their children. In these sacred responsibilities, fathers and mothers are obligated to help one another as equal partners. Disability, death, or other circumstances may necessitate individual adaptation. Extended families should lend support when needed.
Notice that it says men and women help each other in their duties. This means a Mormon man will often be found
washing the dishes or changing the diapers, even though it might be primarily the wife's role. A real man isn't embarrassed to be found doing this, nor does he feel that a long day at the office protects him from the responsibilities of the home, because he knows a mother is putting in a much longer day than he is. Parenting is a two-person job.
Men who have doubts about his role as a real man is counseled, Elder Christofferson says, to turn to the Book of Mormon for advice. When Jesus Christ visited these people, he asked
Therefore, what manner of men ought ye to be? Verily I say unto you, even as I am (3 Nephi 27:27). This scripture tells us that a man who wants to understand his role in life should look at the Savior to see what sort of man He was. We know from many stories told us in the Bible that Jesus Christ was very respectful of women. He included many women among His friends and followers. He respected their ability to learn and He taught them individually. He didn't save all the learning for the men, as we see in the story of Mary and Martha. This example shows us that a man should respect his wife's intelligence and treat her as an important person, his equal, just as Jesus treated the women in his world as equals.
Jesus refused to allow his apostles to send children away who had come to see Him. Even though he'd worked a very long day and was tired, he put aside his need for rest and spent meaningful time with children, teaching them and building a relationship with them. His example tells fathers and other men what their attitude toward children should be. Although Jesus did not have children of His own, He demonstrated that a man's children should be a priority, no matter how busy or tired they might be. He also demonstrated the responsibility to teach children the gospel.
Throughout the scriptures, Jesus is shown to be kind and gentle, not afraid to cry or to show compassion. At the same time, he had the courage to stand for the right against everyone, regardless of the cost to himself. He stood up for the downtrodden and those rejected by the world. He served those who were good and those who were "bad." He defended the gospel without hesitation and refused to water it down to be politically correct or in tune with the times.
Elder Christofferson's title comes from a Book of Mormon scripture that says, in part, "arise from the dust, my sons, and be men (2 Nephi 2:21)." To learn more about what it means to be a Mormon man, read the entire talk at LDS.org or watch the video below.
One day, while reading the Book of Mormon, I was startled by a description of the prophet Ammon that I had not previously noticed, in Alma, chapter 18, verse 22:
Now Ammon being wise, yet harmless, he said unto Lamoni: Wilt thou hearken unto my words, if I tell thee by what power I do these things? And this is the thing that I desire of thee.
Wise, but harmless. This unexpected combination of words has stayed with me since that time and I've often thought about what they mean. It could mean the historian recording the event had a sense of humor, but it's likely there is more to the phrase than might initially be obvious. How can you be wise, but harmless? The key lies in understanding the source of wisdom. When we are truly wise, and our wisdom comes from the proper source, we are harmless to others. When we mistake the source of wisdom, we can do great eternal damage to ourselves and to those we teach. Read more
When times are tight, it can be hard to justify taking a vacation. Giving the vacation a practical purpose, however, can make it seem less of a splurge. You'll get away from home, but you'll be working hard on an important task. A genealogical vacation can be the answer to this challenge.
A genealogical vacation involves spending time in a place where your ancestors lived. It allows you to see for yourself where they lived, placing them into context. Even though things are changed, a genealogy buff with a good imagination can remove the houses, telephone poles, and cars and get a glimpse into the past. Read more
My mother was an expert gardener. I knew it was really spring when she headed outside with her marigolds each year. Somehow that gene-and all the other domestic ones-bypassed me and everything I tried to grow died. Eventually, my children grew a large vegetable garden under the guidance of a family friend, and I stopped worrying about it. We moved a great deal in the later years, and gardening was not a priority.
However, today, we seem more or less settled for a while and the gardeners have grown and moved on. Every year I talked about starting a garden, and this year I finally got brave enough to try. The Mormons are counseled to have a garden in order to increase their ability to be self-sufficient and it was time for me to get going on that part of the gospel.
I chose containers, in case we find ourselves moving again. I also chose plants that were already growing, to give myself a head start. I decided to start small, so I didn't get overwhelmed. To my surprise, this is turning out to be fun. Maybe it helps to be older, or maybe it's just that I have adapted a more relaxed attitude this year. My self-esteem is not at stake this time. If it fails, it fails.
Here's what I've learned so far:
1. Start small. Grow just a few things the first year to see how it feels. If you like it, add more the next year. It has to be easy at first, or you won't keep it up.
2. Plant things you really like, even if they're not supposed to be easy. You're more likely to enjoy caring for them. I picked the marigolds because they remind me of my mom, who died last year. The others are things I like. I just keep picturing chocolate covered strawberries as I work. Motivation is important.
3. Containers minimize the actual work. There isn't a lot of weeding to do and my work takes just a few minutes a day, and less if it rains.
4. The plants I bought in peat pots survived the transplant process. You just put the whole pot into the larger pot with more soil (which I purchased to cut out the weeds) and that apparently helps them avoid shock. Do whatever it takes to increase your success. You can choose cheaper options after you have confidence, if you want to.
5. Put the containers where you can see them. My plants are near where I park my car, so I see them every time I come and go. I can also see them from my desk, where I work all day as a writer. It's harder to forget about them that way. Often having a black thumb really just means being absent-minded about plants.
6. Do a fair amount of reading about gardening, but don't try to follow every bit of advice. I read lots of things that contradicted each other. I just picked what sounded good and manageable, and tried it. If it doesn't work, I'll try a different technique next year.
7. Don't give up if everything doesn't grow. I started with tulips, tomatoes, strawberries, and marigolds. The tulips died practically the minute I transplanted them and the tomato plant doesn't look great, but the marigolds-some of which fizzled at first, but came back– and strawberries are doing beautifully, at least to my untrained eye. I choose to see that as a success. After all, even though only fifty percent of my plants are thriving, that is two more plants than I've ever grown before. (Really, it's more than that, since there are two strawberry plants and eight marigolds.) It's a start.
8. Cultivate friendships with gardeners who can advise you, preferably the kind who will cheer when you produce your first less than perfect strawberry.
9. Keep a full watering can right by the plants. The easier it is to water them, the more likely you are to do it. Often, as I'm passing by, I remember to check the moisture and can water them without having to go in and get water. If I go to get water, I tend to get distracted and never return. Buy a really cute watering can if you think it will help, but for myself, I just bought one that was huge.
10. You can't frame your first strawberry, or even save it for long, so eat it. Take a picture first, if you'd like, but then enjoy it.
(What began as a tense conversation about our views on religion, ended with respect for our differences.  Alan and I call one another "friend".  I am thrilled to have friends of many different religions and views on life.  I love all of God's children.  -Valerie)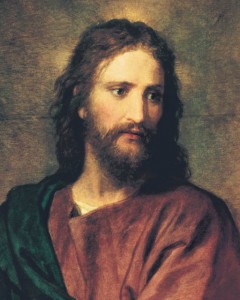 Dear Alan,
Thank you so much!  And that is truly wonderful you had that experience after you went to confession.  I have had experiences similar to that…which helps me to know that God is real, and loves us more than we can possibly imagine.
I wish there was a way that all Christian religions could work together to bring more peace into the world.  I know that many churches, including ours, do work together for humanitarian efforts, and they worked together to help pass Prop. 8 in California.  It is heart-warming to think that although we may not agree on every point of doctrine, we do agree on many, many important aspects of life.
God Bless You Too, Alan, and your wife and your family!
Sincerely, Valerie
———————————————————————-
Dear Alan, Here is a recent article I thought you might like to read, it mentions the Catholic Church as well.  I've underlined the parts I really love about this article, although I enjoyed the entire piece.  Take Care!   – Valerie

"SALT LAKE CITY 18 April 2008. (Newsroom).  A respect for the diverse beliefs and unique contributions of all the world's faiths is one of the hallmarks of Mormonism. From the earliest days of The Church of Jesus Christ of Latter-day Saints, Joseph Smith elevated the principle of religious liberty and tolerance: "We claim the privilege of worshiping Almighty God according to the dictates of our own conscience, and allow all men the same privilege, let them worship how, where, or what they may" (Articles of Faith 1:11).
In that same spirit, Church President Thomas S. Monson made a plea during general conference, a semiannual worldwide meeting, for more religious understanding: "I would encourage members of the Church wherever they may be to show kindness and respect for all people everywhere. The world in which we live is filled with diversity. We can and should demonstrate respect toward those whose beliefs differ from ours." Latter-day Saints accept all sincere believers as equals in the pursuit of faith and in the great work of serving humanity.
Emphasizing God's love for all people, not just those of one religion, President Dieter F. Uchtdorf of the First Presidency, the highest governing body of the Church, declared: "We honor and respect sincere souls from all religions, no matter where or when they lived, who have loved God, even without having the fullness of the gospel. We lift our voices in gratitude for their selflessness and courage. We embrace them as brothers and sisters, children of our Heavenly Father. … He hears the prayers of the humble and sincere of every nation, tongue, and people. He grants light to those who seek and honor Him and are willing to obey His commandments."
The late Krister Stendahl, emeritus Lutheran Bishop of Stockholm and professor emeritus of Harvard Divinity School, established three rules for religious understanding: (1) When you are trying to understand another religion, you should ask the adherents of that religion and not its enemies; (2) don't compare your best to their worst; and (3) leave room for "holy envy" by finding elements in other faiths to emulate. These principles foster relationships between religions that build trust and lay the groundwork for charitable efforts.
The spiritual and physical needs of the world require goodwill and cooperation among different faiths. Each of them makes a valuable contribution to the larger community of believers.
In the words of early Church apostle Orson F. Whitney, "God is using more than one people for the accomplishment of his great and marvelous work. The Latter-day Saints cannot do it all. It is too vast, too arduous, for any one people." Thus, members of the Church do not view fellow believers around the world as adversaries or competitors, but as partners in the many causes for good in the world.
For example, the Church has joined forces with Catholic Relief Services in a "collaboration of caring" that aids victims of famine and natural disaster. Furthermore, the Church worked with Islamic Relief Worldwide and the Islamic Society of Great Salt Lake to provide immediate humanitarian assistance in December 2004 to the tsunami-hit areas of Indonesia, Thailand and Sri Lanka.
It is important to note that interfaith cooperation does not require doctrinal compromise. Though the Church asserts its ecclesiastical independence and recognizes its doctrinal differences, this does not prevent it from partnering with other faiths in charitable projects. These efforts are based on universal values. A different interpretation of the atonement of Christ, for example, need not diminish the mandate of Christ to "love thy neighbor as thyself." Therefore, it is necessary to maintain a separation between charitable efforts and doctrinal tenets, while at the same time sharing mutual concern for those in need. People of good faith do not need to have the exact same beliefs in order to accomplish great things in the service of their fellow human beings."
———————————————————————-
Hello Alan, I hope all is going well for you and your wife and loved ones.  Again, I so much appreciate you sharing that truly miraculous experience you had.  I've had spiritual experiences, but I have not had the privilege of witnessing Mary or her Son.  If I did, I would cry tears of joy and immense gratitude.  Below is our Christmas Email… including pictures of our little family.  Take Care! Sincerely, Valerie Fulmer
——————————————————
Hi Valerie, Thank you so much for your e-mail with pictures of your beautiful family! I wish you a very Merry Christmas and a Happy and prosperous New Year. Above all may it be a healthy year for you and your loved ones. May God continue to love, guide and protect you.
God bless you and thank you for sharing your beliefs and spirituality with me. Isn't it interesting how God uses each one of us to draw closer to Him. You came into my spiritual journey when I needed to learn to be more tolerant and respectful of all faiths. Thank you for helping me to grow  spiritually. Peace and love, Alan
—————————————————————–
Pictures of Alan's family sent via email, Subject line:Merry Christmas from my wife Patricia, son James and daughter Jessica and me.
——————————————————————-

Alan, Thank you so very much!  You, too, have a beautiful family.
Have a Safe, Peaceful and Merry Christmas! Sincerely, Valerie ——————————————————–
Hello Alan, I hope all is going well for you and your family.  I've been asked to be a blogger for the website www.moregoodfoundation.com (I think that's the correct link).  For my first piece, I thought about sharing the email dialogue you and I had over the last few months…to show members of the church (and others) how kindness and respect are so important.  I would change your name to protect your privacy.  I didn't want to do this, though, without your permission.  I will respect whatever you decide. 

  Sincerely, Valerie
———————————————————-
Hi Valerie,
Please use whatever you want. I don't mind if you use my name.
I hope you had a wonderful Christmas. May the New Year be filled with love and respect for one another. May God continue to pour out His Holy Spirit to each one of us. –Alan
——————————————————————–
Continued from Part I…
Actually Valerie my wife used to be a mormon, she is now studying in RCIA  to become a Catholic. Also my brother -in-law has been a mormon for over 25 years so I know about your faith. I know about your belief in eternal progression and your belief in the various stages of heaven. Also you believe that you can be like God and have your own world to have dominion over.
There is no distinction between wanting to be like God (there is only one God not a plurality of Gods) and being a God. Eve didn't have to be like God to understand that it was forbidden to eat of the fruit. GOD instructed her not to eat it. Faith in God is trusting Him and being obedient to His commandments.  If we are living in God's grace we surely don't have to elevate ourselves to Godhood, and we shouldn't, in order to comprehend His commandments. Rather we should live in true humility as Christ instructed us to do and as he humbled Himself in countless ways. –Alan
—————————————————-
Alan, That is good that you already know so much about our Faith.  If you don't mind me asking, what is RCIA?  I grew up with my cousins who were all Catholic.  We went to Mass with them each Christmas.  I loved my Aunt, Uncle and Cousins.  I still keep in touch with them.
Yes, you are right…Adam and Eve knew they were not supposed to take the fruit because God told them. They knowingly disobeyed.  But it wasn't until after they took the fruit that they became ashamed of their nakedness…hence, they were now able to tell right from wrong without being told.  They became as God in knowing Right from Wrong.  So again, they were not able to discern for themselves from right and wrong until after they disobeyed and took the fruit. You stated the following…"Faith in God is trusting Him and being obedient to His commandments.  If we are living in God's grace we surely don't have to elelevate ourselves to Godhood, and we shouldn't, in order to comprehend His comcommandmentsbsp;Rather we should live in true humility as Christ instructed us to do and as he humbled Himself in countless ways." I agree with what you said!!!!  We definitely need to be humble.  Pride is one of the worst sins in the world.  So I agree!  None of us are elevated to Godhood here on earth.  We aren't even close to it!!  But I can understand how non-members (or former members) would think that seeking the Celestial Kingdom (and someday way in the future achieving godhood) can appear the opposite of humility!  Seeking Eternal Exaltation (Godhood) certainly looks to be the most prideful goal there is. But in our hearts and minds this is a righteous goal, and we believe some ways to be worthy of this goal is to be humble, teachable, and Christ-like here on earth.  If we were seeking power the way some CEO's and/or politicians seek power, then we would certainly be a prideful people.  But again, we believe it to be a righteous goal…and one that Heavenly Father wants to bestow on ALL OF HIS CHILDREN.  He wants all of His sons and daughters to have what He has….to have glory added upon our heads.  And we, as mormons, want all of our brothers and sisters in Christ to have all that God can bless us with.  We want everyone to be happy, in this life AND in the next.  This is not pride, this is Christlike Love and Sincerity. If we were prideful we would not want to share what we know with others.  If we were prideful we wouldn't care about other people's lives.  When you find something that changes your life for the better, in miraculous ways, you want to share it with the whole world.  Out of LOVE, not out of pride.
Can you see where I'm coming from? I enjoy hearing from you and getting a better perspective of what some people think of Mormons.  Hope to hear from you soon.   Take Care! Sincerely, Valerie
————————————————-
Hi Valerie,
RCIA is the Right of Catholic Initiation for Adults. Thank you for sharing your thoughts and beliefs with me. It is good that we do have some common ground in both our religious beliefs. I became close to one of the mormon missionaries when my wife was studying your faith.
Glad you keep in touch with your relatives. Thank you for the red roses. May God continue to guide, bless and protect you always.
————————————————————–
To Valerie, From Alan  / You have received a YouTube Video
http://www.youtube.com/watch?v=mhAyEZR4gUk
Fr. Corapi's Conversion Story – Condensed Version
————————————————————
Hello Alan,
Thank you for your last email and for sending that wonderful YouTube Video.  It was very touching and inspiring.  I feel so blessed because I get to hear stories just like that from mormons, and from people of other faiths.  The Lord, indeed, loves all of His children.  I have seen the miracle of Faith in Jesus Christ in the lives of others and in my own life.
It is Satan that stirs the hearts of the people to contend with one another over doctrines of faith.  I believe many of these people are just trying to sincerely help others to see their view of the correct religion, their view of the correct way to worship.  And in their genuine interest and love for others, Satan likes to add fire and turn that love into arguing, and bad feelings.
I will always strive to not allow Satan to do such things to me.  I love all of my brothers and sisters in Christ, regardless of their choice of religion.  I love them even if they choose not to believe in God.  Although my heart breaks for them, for they are denying so many blessings of life.  But only the Lord God can judge them.
Thank you again for your kindness in sharing that beautiful video.  Have a great day!       Sincerely, Valerie
——————————————————–
Dear Alan, After you watch this short video, you may still disagree with the words that are spoken.  But it is my hope you will see that mormons, like those of other faiths, genuinely believe what our religion teaches.  We believe in our hearts and in our minds of the teachings of the church.  But again, we also believe every person should have the right to choose what to believe and what not to believe.
http://www.youtube.com/watch?v=dEuvNbyBQow
Sincerely, Valerie
——————————————————-
To Valerie, From Alan;
I agree  with Mr Holland God continues to speak to all those who humbly ask for His guidance and in the Person of the Holy Spirit He comes to our aid whether we be Catholic, Protestant or mormon. Salvation is not just restricted to the Catholic or mormon faith but to all those who humbly seek and live in imitation of the words and deeds of Jesus. You are truly living your faith and you celebrate the dignity and sanctity of all life. I mean that sincerely Valerie. How much safer our world would be if it was filled with more people who share your religious traditions.
Shortly after my re-conversion to the Catholic church, after being brought back to my faith by the recitation of the Rosary by my Protestant wife, I went to confession. When I exited from the confessional I saw the most beautiful woman looking up to the crucifix above the Altar. I went to kneel down and say my prayers and when I looked back she was gone. I know in my heart she was the Virgin Mary directing me back to her Son.
Oh God come and send your Holy Spirit unto us all. Including those who doubt and those who do not believe. Open up the gates of your unending ocean of mercy to each one of us and speak within our hearts.
God Bless you, Alan
——————————————————
End of Part 2.  Part 3 (and the final one) coming soon!
In November 2008, I received an email from someone who found my email address on a mormon website group page. Alan seemed to have had an unfavorable view of Mormons. But remembering the scriptures, "A soft answer turneth away wrath…" (Proverbs 15:1) I tried to be respectful of his views while explaining my religious views and defending my faith. Thankfully, over a rather short period of time, we came to a better understanding of one another. I am grateful to have a new friend. The following is PART I of our conversation. – Valerie J.Fulmer
************************************************************************************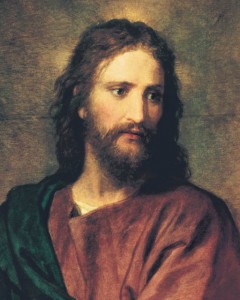 Why do mormons believe that you can be like God and have dominion over your own world? How do you reconcile this when in the first Commandment God says you will love thy God with all your being and you will not have false Gods before me???????? –Alan
——————————-
Hi Alan, That is a great question.  First of all, you are absolutely right.  We should have no other Gods before us.  We believe that can refer to anything that puts God last, or at least not first.  Like, some people worship the lust for money, or they idolize celebrities, or they covet power, and the list goes on.  It is our goal to always put the Lord first, and to strive to follow His commandments.  In our hearts and in our minds, we believe we are worshipping the true and living God.
One day, far into the future, if we are found worthy, we can be made joint-heirs with the Lord.  He wants to bless us more than we can comprehend.  He loves us so very much.  This is a humbling thought, and many of us feel that if we die today, we would not be worthy of this.  We make mistakes, we don't always follow the commandments like we know we should, but we try.  And we repent.
But the Lord will always be our Lord, the Father of us all.  Jesus Christ will always be our Savior.  We will worship them forever and ever. I would be happy to continue emailing you in the spirit of love and understanding.  Let us agree up front that we may agree to disagree.  Does that make sense?
Have a great day! Sincerely, Valerie Fulmer
——————————————–
Hi Valerie, The redemptive action of God the Father in sending us the Word made flesh, His Son, our Lord Jesus Christ, was necessitated by Adam and Eve's loss of God's grace. When Eve ate of the apple from the tree of the knowledge of good and evil, she was tempted by Satan. She knew it was wrong as God had forbidden them to eat of this fruit. They could have anything else in the Garden of Eden. She was seduced by the prince of lies…" Go ahead you can eat of this fruit, if you do you can become like God. Eve listened to Lucifer and death entered into all mankind and heaven was closed to all future generations. This was the genesis of original sin. We were in need of a Savior. Then through God's love He sent His only son to die for our sins and reconcile us back to the Father thus opening up the bridge to Heaven.
There is only one God in three Devine persons, God the Father, God the Son, and the Holy Spirit; One God but 3 Divine Persons. It is one of the mysteries that the finite human mind can not fully comprehend. Human logic is deficient when we attempt to comprehend God's immutable, omnipotence. If we attempt to define the Trinity in a plurality of Gods we get into polytheistic theology. If we believe, as the mormons do, that we can become like God, then we are no better than Adam and Eve and we would be perpetuating the great lie. –Alan
————————————-
Hi Alan, We believe that one of Satan's tactics is to intertwine truth and lies together; he is the most devious of all creatures.  He will tell 10 things, 9 truths interwoven with 1 lie.  Or he'll tell 10 things, 9 lies and 1 truth, and so on.  This is one way how he manipulates God's children.  Satan said to Eve, "If you partake, you will become as the Gods, knowing good and evil, thus your eyes will be open."  This does not mean Eve wanted to be a God, this means she wanted to be LIKE the Gods, knowing Good and Evil.  There is a difference here.
So Adam and Eve partook of the fruit and they were then aware of their nakedness, they became aware of good and evil, just as Satan said. (there is that little bit of truth mixed in with lies)  But Satan also forgot to mention the other parts…that now they would die, and would be cast out of the garden.  And because of Adam's transgression, death would enter into the world.  But this was all part of God's Plan.  This was why a Savior was needed.
Our Father in Heaven, Jesus Christ and the Holy Ghost are 3 separate personages, but all with ONE heart, ONE mind and the same goals and purposes.  What we say about the One, we are referring to all 3.  How we feel about one, we feel about all 3.  The scriptures say that we, mankind, are to be as one.  Not literally, but as one, like God the Father, The Son and The Holy Ghost are ONE.  The scriptures also say, referring to man and wife, they are to become one flesh.  This does not mean they will be the same person, but they, the man and wife, are to have ONE heart and ONE mind.  They are to be unified.  The scriptures say that we are to be unified, with one heart and one mind, in purpose and goals of righteousness.
Is it not a righteous desire to strive to be worthy of God's blessings?  Our Father in Heaven wants his children to have glory added upon their heads.  He is a God of Love.  You are right to say we have finite minds and cannot grasp all the wonder and mysterious of the Lord.  If we strive to sincerely repent of our sins, making the Atonement of our Savior and part of our lives, and if we daily strive to make good choices, we may one day be worthy for all the Lord has in store for us, which is more wonderful than we can comprehend.  We are not seeking power for power's sake; we are seeking to live with our Heavenly Father again!  We are striving to please our Lord; we are trying to follow His Commandments.  We are hoping, praying and humbly seeking to fulfill our goals and be worthy to go to the Celestial Kingdom.
Humbly, your sister in Christ, Sincerely, Valerie Fulmer
(This dialogue continues….Part II to come soon)
The Mormons (a nickname for members of the Church of Jesus Christ of Latter-day Saints) teach leaders to plan their activities with a purpose in mind, and to start with the purpose, not the activity. While this was designed for activity planning, it's a principle that can be applied to much of our everyday life.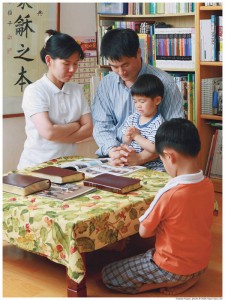 Mormons are taught not to choose a fun activity and then look over the program goals to see if it fits into anything. Instead, they ask, "What do we want to have happen in the lives of the participants?" Then they select an activity that will accomplish this. Read more