I remember the day I realized the parenting stage of my life was nearly over. I was at my computer, writing when I became aware I had been working for several hours without having been needed by anyone. My oldest was at work,
my middle child was taking some college classes, and my youngest, the only one I was still homeschooling, was teaching himself something I didn't know. I realized my children were what I had intended them to be—on their own, even though they were all living at home for the moment.
I sat quietly and wondered what I was going to do with myself when homeschooling was completely over and my children were out of the house. I didn't have to wonder for very long. A few weeks later I was offered a book contract. This contract was the fulfillment of instructions given to me by my pediatrician soon after the birth of my first child. Read more
Most people, at least at some point in their lives, wish they could make a difference in the world in which they live. Many Mormons wish they could convert hundreds at a time, as did a few of the earliest missionaries, or bring the world to live by gospel standards. Some may feel their small efforts can't matter all that much, but history has shown one person can change everything. Spiritual heroism doesn't have to be big and important. It can be small and personal. Read more
The purpose of the website you adopt from More Good Foundation is to enable you to share the gospel with others, both church members and non-members.  This is a serious responsibility, since you represent not only yourself, but also More Good Foundation, the Church, God, and the Savior. While you are not an official voice for anyone but yourself, others will judge the Church by what you say on your website. Because of this, operating this website is a bit different from operating your own. You must be certain you represent these groups well.
Your adopted LDS website should focus on the gospel, rather than on debate. It's not a place to express a lack of faith or to debate politics beyond the church's own involvement. Your goal should be to strengthen the existing testimonies of your readers or to guide people to gaining a testimony.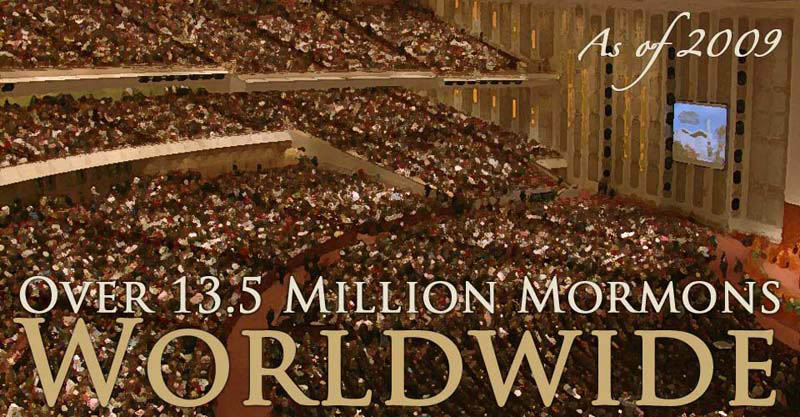 Elder Ballard recently offered wise counsel on this topic. He suggested we not let others direct the conversation into issues that are not important to our eternal salvation, but that we focus on core issues—our faith in Jesus Christ and on the restored gospel. He advised us to avoid sounding defensive or getting drawn into an argument. "Please remember you do not need to feel like you must justify your beliefs; you simply need to explain them in the spirit of love and kindness. The truth always prevails when true doctrine is taught (Elder M. Russell Ballard: Engaging Without Being Defensive).
Make it clear you are not an official representative of the church, but don't be wishy-washy about your faith. Speak confidently with the full force of your testimony. Help people see the gospel in a positive way through your own example. Treat them as if they were a guest in your chapel, welcomed with open arms. If someone tries to debate, lead them gently back to the core of the gospel. Most importantly, make sure your readers know how you know what you know. Point out the blessings that have come to you through your obedience to the teachings of God and do so in concrete measurable ways sometimes. While you'll share how the gospel brings peace and joy, sometimes people want, at least at first, something more practical.
"By carrying out the teachings on families, I've really developed a closer relationship with my children. Family Home Evening has made a big difference and my children now love spending time with their family, instead of always wanting to be with friends." This is a goal many people have and with this kind of testimonial, readers struggling with family relationships will be drawn in and want to learn more about family home evening. Once they've learned about this program, they may encounter another program that also interests them, perhaps one you mentioned in your articles on Family Home Evening. If each article mentions a related topic, you can lead them from teaching to teaching until they've reached the core of the gospel.
Back up your statements with quotes from church leaders and scriptures. You don't want to scripture-bash, but showing readers you're teaching a Biblical concept can help. Additionally, quoting the Book of Mormon teaches them what is found inside that book.
You may receive email from readers, or they may post comments. These are the foundations for articles. Answer the question in-depth in an article instead of by answering the post—the post response can be brief and direct the reader to the article. This helps you avoid a direct argument and control what is discussed about the topic. Otherwise, it's easy to find yourself becoming defensive and answering only the points they brought up, rather than explaining the answer in a logical, non-defensive manner.
Become a regular reader of the LDS Newsroom. Here, the church often answers complex questions. As Elder Ballard points out, studying how they approach these issues can teach you how to approach them yourself. You'll notice, as you analyze their approach, they never go on the defensive or argue. They simply teach the doctrines of God's kingdom without apology or hesitation.
When you're deciding how to approach a gospel topic, or even choosing which one to write on, stop and look at your favorite picture of the Savior. What would He choose and how would He approach it?
In the last article we learned how to adopt an LDS website to help share the gospel online. Today, we'll learn how to start planning the site while you wait for it to be set up for you by More Good Foundation.
A well-planned site is much less work in the long run and will help improve your chances of being read. The planning takes time, but is well worth the effort.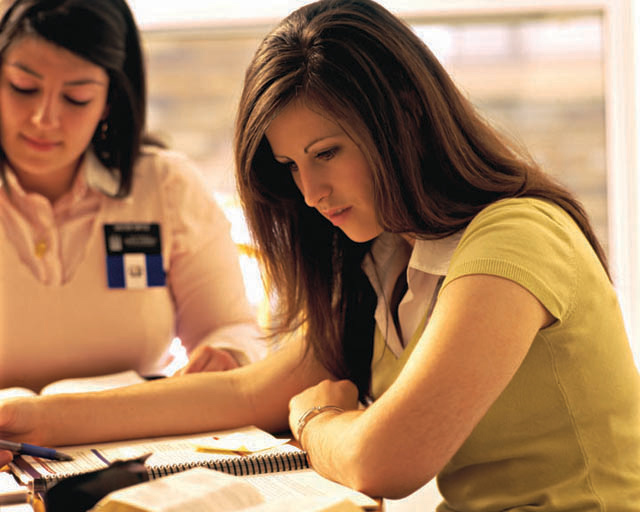 Write down the URL of your website. The domain name included in it tells you what the site is about. For instance, the site I adopted from More Good Foundation is http://www.lds-genealogy.com. Obviously, the site is about genealogy, and specifically is about LDS genealogy. If someone saw a site named LDS Genealogy, they'd expect to find genealogy information there, not parenting articles or cooking tips. Make sure you give your site readers exactly what they came looking for. Stay on one topic, which will increase your search engine ranking and your popularity.
Now imagine you were going to write a book on the topic of your site or teaching a course. Books and courses follow a logical pattern, beginning with the introductory information and moving gradually along to the more advanced material. They sometimes move chronologically. You want to organize your website in the same way. For now though, open a file on your computer or set up a notebook and begin writing every possible article idea that comes to mind. You made a list when you were choosing topics to suggest, so start there. Try to think of everything a person would need to know if they knew nothing at all about the topic and chose a book to get them started. On my genealogy site, I decided to start with a step-by-step course on introductory genealogy before beginning to write on more advanced topics. This allows new readers to quickly get up to speed.
If you are working on your computer, begin moving the topics around until they are in a logical order. Start with the most basic information and move to the more complicated material. You might also choose to work chronologically, as I'm doing. There are certain things a new genealogist needs to do first, so I am writing the articles in the order in which each step needs to be accomplished. If you're using a notebook, number in pencil so you can make changes, and then rewrite the final list.
This is your plan for your website. Keep the file handy and mark (don't erase) each topic after you've written on it. Add new topics when they occur to you. Without this list, you run the risk of waking up one morning and having no ideas, or of duplicating previous work. If the list is handy, it's usually very easy to write the next topic on the list, and you won't face the problem of writer's block.
In the next article, we'll learn how to improve your search engine ranking.
Ever since Elder Russell M. Ballard asked members of the church to begin sharing the gospel online, people have been searching for ways to do this. There are some who have good writing skills and plenty to say, but just don't want the pressure or expense of their own website. More Good Foundation has the solution for these people. They're offering to allow people to adopt one of their domain names for use in sharing the gospel. A domain name is the "address" of a website. For instance, if you want to go to the church's official website, you type in www.lds.org. That is their domain name. Your site's domain name will depend on the topic of your site. Read more