A recent Pew Forum study showed that Mormons know their religion and the Bible better than do Protestants. Only atheists, agnostics, and Jews scored higher, and statistically, each of those groups was a tie. This is one of a series of studies that have demonstrated Mormons know their religions better and practice them more, both in adulthood and in the teen years.
So what gives the Mormons a jump on other religions? Mormon beliefs teach that we are expected by God to be well-educated, both spiritually and temporally. It is part of our duty to God to learn our religion. We place a high value on keeping the commandments and we can't keep that which we don't know.
The study showed the Mormons answered more questions about the Bible correctly than did other Christians. This is because the Mormons put a strong emphasis on reading scripture. Each church member is asked to study the scriptures privately each day. In addition, they are asked to read scripture daily with their family. This means they have two sessions of scripture reading each day. In addition to this, every Sunday, they attend a Sunday School class—even adults—in which they study a book of scripture for four years. Two years are reserved for the Bible—one for the Old Testament and one for the New Testament. The third year is for the Book of Mormon and the fourth for Church history and Doctrine and Covenants, a book of modern teachings. Since the Mormons have twice as much time spent on the Bible as on other books, they naturally learn it very well. Scriptures are also used during worship services and during the additional class attended by Mormons each Sunday.
Children study the scriptures as well. Even the toddler lesson, for children ages one to three, include a scripture to be learned in each lesson, as well as scripture stories. Children ages four to eight study the Bible one year and uniquely Mormon scriptures the next, repeating each one time. They are taught doctrine and morality through the stories in these books. Children ages nine to eleven follow the same course of study as the teens and parents, so families can get together after church to study and discuss what was taught. Of course, their materials are adapted to their age.
Teenagers have yet another opportunity to study their religion. During these critical years, they meet for a scripture study class each day during the school year. This is held before school in most places. It is an intense study program with scripture memorization, tests, and assignments, much like a school class. College students have a similar program which is even more scholarly in nature.
Still not enough? In addition to all of this, each family holds a Family Home Evening, which is only for family members and held in each private home. During this time, they study one principle of the gospel and decide how they can apply it in their own lives.
Is it any wonder Mormons know so much about their own religions?
Mormons believe the glory of God is intelligence. He gave us our minds and expects us to use them. Whatever knowledge we gain in this life stays with us, since we continue to be ourselves after we die.
Studying the scriptures allows us to learn God's history. By studying how He has interacted with His children, we can learn how much He loves us and what He expects from us. We can gain a sense of our own importance to God and begin to see our divine heritage. It's not just something to do, or something that lets us score high in these types of studies. Scripture study is a commandment that affects all of eternity.
David A. Bednar, a Mormon apostle, offered five steps for improved scripture study, regardless of your religious faith:
Principle 1: Pray for understanding, and invite the help of the Holy Ghost. The things of the Spirit can be learned only by and through the influence of the Spirit. Each time we begin a session of sincere scripture study, an earnest and humble prayer in which we petition our Heavenly Father in the name of His Son for the assistance of the Holy Ghost will greatly improve our learning, understanding, and recall. It is helpful to pray not only at the beginning, but to plead for understanding as you study. Also, I find it helpful to express gratitude for what I have been taught as I conclude the session.
Principle 2: Work. Gospel knowledge and understanding come through diligent study of the scriptures and tutoring by the Holy Ghost. The combination that opens the vault door to hidden scriptural treasures includes a great deal of work—simple, old-fashioned, hard work. A farmer cannot expect to harvest a crop in the fall if he does not properly sow in the spring and work hard during the summer to weed, nourish, and cultivate the plants. In like manner, we cannot expect to reap a rich scriptural harvest unless we pay the price of regular and diligent study. The scriptural treasures we seek in our lives cannot be borrowed or loaned or obtained secondhand. We must each learn to open the vault door by applying the principle of work.
Principle 3: Be consistent. Given the hectic pace of our lives, good intentions and simply "hoping" to find the time for meaningful scripture study are not sufficient. My experience suggests that a specific and scheduled time set aside each day and, as much as possible, a particular place for study greatly increase the effectiveness of our searching in and study of the scriptures.
Principle 4: Ponder. The word ponder means to consider, contemplate, reflect upon, or think about. Pondering the scriptures, then, is reverent reflecting on the truths, experiences, and lessons contained in the standard works. The process of pondering takes time and cannot be forced, hurried, or rushed.
David A. Bednar, "Because We Have Them before Our Eyes," New Era, Apr 2006, 2–7
The people who built the Tower of Babel were trying to get into Heaven without following God's plan for getting there. They wanted to build a name for themselves and to avoid being scattered. Some have suggested they also wanted to avoid having to make covenants with God and to avoid keeping the commandments.
Many have suggested they held onto a lifelong fear of another great flood. God promised there would never be another flood to equal that of the one that caused Noah to build an ark, but it is likely this generation, led by Noah's great-grandson Nimrod, did not trust that promise. The tower was waterproof, thanks to new inventions, and would let them climb above a flood.
So, instead of simply keeping the commandments, making covenants (a two-way promise between God and man) and acting out of love, they acted out of fear and rebellion and built a tower. Tradition has it that men, women, and even children built this tower, working for forty-three years. A project of this size would be a monumental task and most likely required every moment of their day. The children would not have been educated in anything not related to the tower and would not have been allowed to play.
So if they were trying to avoid the hard work of keeping commandments, does it make sense that they would do what seems to be even harder work with greater sacrifice? To me, building that tower is a lot less rewarding or fun than keeping commandments. It certainly seems like a lot more work and would require no less dedication.
Today, though, we see many people doing the same thing. They're building some other kind of tower that serves as a convenient excuse for not keeping the commandments. They act out of fear, shortsightedness, or anger and in return, they get nothing of eternal value. Nimrod's followers didn't even get to finish the tower. Once the languages were confounded, they started arguing and making mistakes and again, instead of doing the correct thing—learning to work together despite a common language or learning a common language—they wandered off in small groups and abandoned the whole thing.
When we're working for secular purposes, particularly when they're built on a platform of anger and hatrid, we are frequently unable to sustain the purpose during hardships. As long as the work was mindless and all you had to do was to follow orders, it was fine, but once the builders had to think and it was no longer as easy, they disintegrated. If they felt they were engaged in a war against God, they soon realized, with the language changes, they had lost.
And of course, they had. You can't win a war against God.
God's commandments are not give to us because God wants to control us. Each commandment is lovingly offered because it is what is best for us. Generally, immoral choices lead to most of the problems the world has today. Many diseases are caused by ignoring laws of chastity. Children grow up in single parent homes for the same reason or because too many do not respect the sanctity of marriage or the hard work required of marriage, often causing innocent spouses to find themselves alone. Pornography tears marriages apart.
When we live according to the commandments, we don't avoid every problem, because every life comes with trials, but we do avoid many of them. Sheri L. Dew, who served as a counselor to the General Relief Society president (a Mormon auxiliary for women) spoke at a conference for families on this subject:
"Several years ago, I participated in an international policy forum where the discussion moved from prostitution to pornography to abortion and so on. When the moderator invited me to comment, I noted that it seemed impossible not to notice a common theme—that every thorny issue had immoral underpinnings. I then told about my parents, who are devout members of our faith, what they had taught me about marriage and chastity, and how those teachings had governed my life. Afterwards, one woman after another pulled me aside and said the same thing: "You are so lucky. I didn't think chastity was even possible. I wish someone had told me this years ago—it would have changed my life."
I personally know tens of thousands of youth and young adults who are living morally clean lives. They are happy, productive, and anxiously engaged in becoming engaged. Moral purity is not outdated. Admittedly, it is also not easy. But I submit that it is easier than the alternative. Virtuous men and women never worry about a surprise pregnancy or sexually transmitted disease. Never agonize over confessing unfaithfulness. Have no emptiness after a one-night stand. No pain in losing one's family to infidelity. No haunting memories of indiscretions. Quoting C. S. Lewis, "Virtue—even attempted virtue—brings light; indulgence brings fog" (Sister Sheri L. Dew at the World Congress of Families V in Amsterdam, Netherlands, on Aug. 10, 2009).
While some will argue that keeping those commandments of virtue is too hard, they will most likely find it easier than caring for a child conceived outside of marriage or coping with the illness or loss of family.
In the long run, morality is always the easier option, even when it seems harder in the short run.
God makes it clear in the Bible he expects us to keep the commandments. They are not suggestions, but commandments created for our own good. ""Not every one that saith unto me, Lord, Lord, shall enter into the kingdom of heaven; but he that doeth the will of my Father which is in heaven." (Matthew 7:21.) Keeping the commandments help our lives to have fewer risks and sorrows, but it also ensures us a perfect eternal life.
No one is going to be perfect during this life—only Jesus Christ achieved that. However, we must always be striving to improve our ability to keep God's commandments. Keeping them is both wise and loving. It is a way to show God He matters to us more than our favorite sin. We are willing to give up a little to gain everything worth having.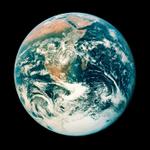 The Book of Mormon teaches us that man is that he might have joy. Of course, joy isn't the same thing as worldly pleasure, so it doesn't mean we have permission to play all day. On the other hand, it does mean we are allowed to enjoy ourselves sometimes. We aren't expected to work every moment of every day, neglecting sleep and relaxation. God intended for us to achieve an appropriate balance in our schedules. While much of our time—most of it, in fact—should be spent on our mortal and eternal commitments, we also have to build in time to enjoy ourselves, ponder, and rest. If we develop our lives well, we can even relax and be useful at the same time. Read more
September 2, 2010 by
Terrie Lynn Bittner
·
2 Comments
Filed under:
Basic Beliefs of Mormons
,
Becoming More Christlike
,
Book of Mormon, D & C, Pearl of Great Price
,
Fruits of gospel living
,
Gospel Principles, Practices & Precepts
,
Jesus Christ
,
Obedience
,
Teachings
Mormons are a covenant-making people. When they are baptized, they covenant that they are willing to take on the name of Jesus Christ and to keep the commandments. In the temple, as adults, they make additional covenants with God, promising to keep the commandments at an even higher level.
A covenant is a two-way promise between God and man. God sets the terms, but if we keep our part of it, God will always keep his part. They've been a part of God's relationship with mankind from the earliest days. The Old Testament is filled with stories of covenants God made with His people and the results that came about when people chose to obey or disobey the covenant.
You don't have to be Mormon to make a covenant with God. Throughout the Bible, we find many places where God has asked us to do something and told us what He will do for us if we obey. As you read the Bible, begin marking those verses and recording them in a notebook. Be sure to record both the commandment and the promise. Then, as you pray, make a personal covenant with God to honor His request. Read more