I recently read an article by someone who left The Church of Jesus Christ of Latter-day Saints, whose members are sometimes called Mormons. She said there were too many commandments and they were a tremendous burden. I wondered if she understood that leaving the church and transferring to one that was laid-back about commandments didn't take away her responsibility for them. Jesus gave us many commandments to follow, and regardless of whether or not our church feels commandments matter, or even whether or not we belong to a church, those commandments are still in force and we'll still be held accountable for our level of obedience.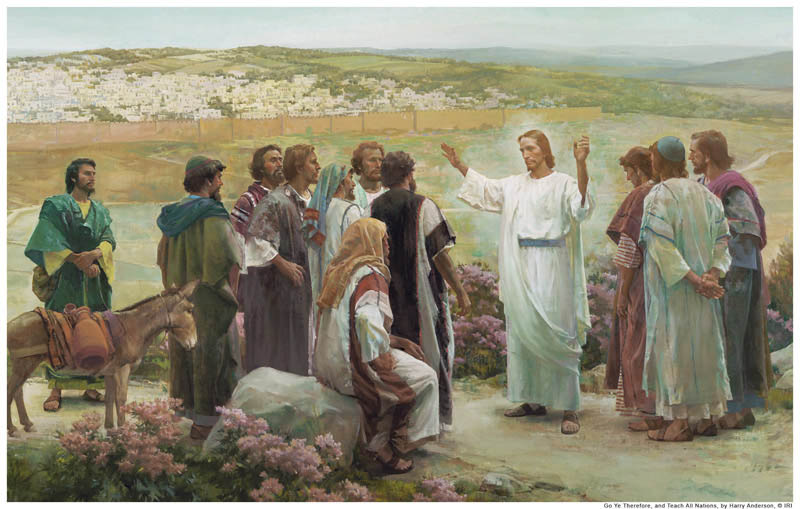 The commandments are not a burden when we have enough faith and love. Ezra Taft Benson, a past Mormon prophet, taught, "'When obedience ceases to be an irritant and becomes our quest, in that moment God will endow us with power." I love this quote because it reminds us why God made commandments and what our attitude toward them should be. He didn't give us commandments to burden us. They are, in fact, an act of love. Each commandment has a purpose and when we obey the commandments with a full understanding of the purpose behind them, they become so much easier to obey. When we keep them out of love and not because we want a reward or hope to avoid punishment, obedience becomes easier.
Let's look at one commandment some people find to be a burden. A woman once said she didn't understand why Mormons—or anyone else—would want to live that law. Why did God make rules about chastity? As we look at many of the problems the world faces today, we see that many of them are the result of breaking that law. Unwanted pregnancies, including teen pregnancies, are often the result of violating this law. Many diseases are spread because the law is not obeyed. Single parents have  a much higher rate of poverty than do married women. When breaking the law of chastity involves marital infidelity, it leads to the breakup of families. God saw all these potential problems and so He created strict laws governing the sacred powers of procreation. Those who make the sacrifices and obey the law don't worry about becoming single parents or getting sexually transmitted diseases. They understand God made the law to keep us safe.
Make a list of some of the commandments you find hard to keep. Study the scriptures to look for clues as to why God gave them to us. Then think it through intelligently. What problems could arise from disobeying this commandment? What blessings could come from obeying it? Try living the commandment for a while and see what happens in your life as a result.
There are some commandments that may seem difficult to understand. God does not require us to always know the reason for the commandment. He expects us to trust Him. We are always allowed to pray and to ask God if He really wants us to keep a certain commandment, and we should do this when we are unsure. However, even if we don't understand, we need to obey. The Bible often tells of times when people didn't understand what Jesus wanted them to do—wash in a certain river to be healed, for instance—and Jesus didn't offer an explanation. He expected them to have faith and obey. This is not blind obedience if we have learned from long experience that God can be trusted. We are simply accepting the greater wisdom of God over our own limited understanding. It is based on our knowledge of God, not on blind obedience. We follow this pattern when we decide to eat a healthier diet because doctors said it is a good idea. We don't go into the labs to do our own experience; we trust the judgment of the experts. God is the expert on all things.
To make obedience to the commandments easier, we need to increase our love for God. The better we know Him, and the more time we spend with Him, the greater our love will be. Prayer, scripture study, and contemplation are all ways to get to know God.
Obedience is another way to make the commandments easier to obey. When we obey a commandment, we need to pay attention to how it affects our lives. As we come to realize the blessings that are arising from our obedience, it becomes easier to obey.
We won't be perfect in this life. We can only work towards perfection. We can set a reasonable number of goals and begin to improve our ability to live as God taught us to. Gradually, over time, a commandment will seem natural to us and then we can set a new goal. When we make a mistake, we can repent and start again. God is patient as long as we continually work toward perfection.
Obedience to the commandments is a blessing, not a burden, when approached in the right spirit.
Thousands of people are posting comments or articles about the Book of Mormon. Unfortunately, most of them contain a great deal of false information because the writers have not actually read the Book of Mormon. They are simply reported what someone else told them—someone who quite probably has also not read the book.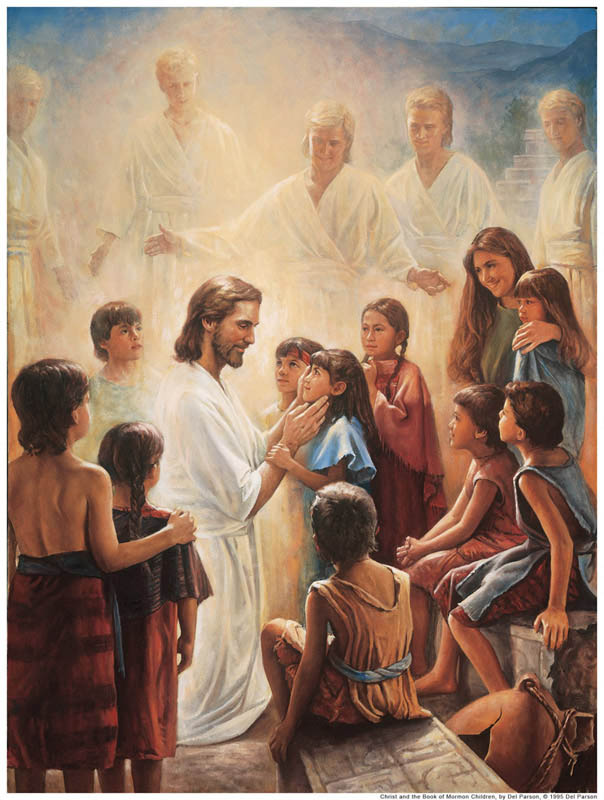 The Book of Mormon is a book of sacred scripture used by members of The Church of Jesus Christ of Latter-day Saints along with the Bible and two other books of scripture. Members of this church are sometimes referred to as Mormons because of the title of the book. Mormon is not the Mormon God; he was an ancient prophet and is viewed identically to Biblical prophets such as Moses and Noah. The book is named after him because he set out to condense a long religious history of his people. The task was completed by his teenage son, Moroni, after Mormon was killed.
Before writing or teaching about the Book of Mormon, it is essential to read it—all of it, straight through, in order to see the information in context. We all know Biblical verses can send a wrong meaning when taken out of context, and the Book of Mormon is no different.
How do you read the Book of Mormon? It is best read more than once in several different ways. The first time, a reader should read it straight through, in order to get an overview of the book, its stories, and its messages and themes. The Mormons have several manuals which help provide background information and suggestions for better understanding the scriptures.
Like the Bible, the Book of Mormon contains many stories. The stories aren't the focus of the book, any more than they are of the Bible, but they do make the book more interesting, and help us understand how to apply the gospel of Jesus Christ in real life. As you read the book the first time, remember that the ancient prophets who recorded the information in this book wrote it for our time, under commandment from God. When Mormon and Moroni edited it, they kept only those things they felt inspired would be of value to people today. Each time you read a story ask, "How could I apply the lessons of this story to my own life?" The first prophet whose writings we have in the Book of Mormon is Nephi. He called this process "likening the scriptures unto ourselves."
Don't get so focused on the stories that you miss the doctrine, however. Pay special attention to reoccurring themes found in the book. Use one color of pencil to mark every reference to Jesus Christ or His mission. You will find this is mentioned more often than in the Bible. The primary purpose of the Book of Mormon is to testify of Jesus Christ. You might also want to notice how often it testifies of the Bible. Although the Bible had not yet been compiled, God knew it would be, of course, and He told His prophets. It is impossible to believe the Book of Mormon and not believe in both Jesus Christ and the Bible.
As I'm reading the Book of Mormon, I mark scriptures I like and those that are important. When an important theme is discussed, I write that theme at the top of the page. For instance, today I wrote "salvation" at the top of the page I was reading. This allows me to quickly find references and also lets me roam through the pages and notice major themes.
If you're serious about trying to understand what the Book of Mormon teaches, start a notebook or file for your reading. Each time you encounter a gospel theme—Jesus Christ, faith, grace, etc.—add that reference to the list. Note the context of the scripture you list. Who was being taught the principle? Why was it taught? Be sure to include the complete reference on the subject, not just a single verse, which, taken out of context, might change the meaning. When the notebook is complete, you will have a much better understanding of the full message of the Book of Mormon. You might also want to check the footnotes to see if there are corresponding Bible verses or to better understand what something means.
Of course, since you are trying to find out if the book is true, you need to begin every reading session with prayer. Only God can give you an answer you won't be skeptical of. If you are a sincere seeker of truth, you want the Holy Ghost to help you read the book. It is critical to know what is true and what is not. At the end of the book, you will find a promise given by the final writer, Moroni, that if you read the book and ask God if it is true, He will tell you. This is reminiscent of the Biblical promise found in James 1:5, in which James promises that if you lack wisdom, you can ask God and He will tell you what you need to know.
Reading to discern truth requires one to read with an open mind. The reader has to start out simply reading to know what is in it, because if you read it only to find problems, you will not be open to the promptings of the Holy Ghost. Because God promised, in the Bible, that He would give us wisdom and answer our prayers, we can be certain we will receive an answer. As long as we are sincerely seeking truth, and not just hoping to find what we want to find, God will communicate with us. There are some who claim we must not pray because we won't know who is answering, but this, of course, is in direct conflict with Biblical teachings and demonstrates a lack of faith in God's abilities. Mormons believe God will always keep His promises and if He promises to tell us what is true, He is also capable of making sure we recognize who is speaking to us. The more we pray for wisdom, the more familiar we will become with the ways God communicates with us. We know, for instance, that Satan cannot bring feelings of peace and joy. These emotions come from God. If we ask if something is true and we feel peaceful and spiritual, we have a positive answer that it does. Reading the things of God always brings peace and joy.
The Book of Mormon testifies of the great eternal principles of God's plan. In it, you'll learn how to develop faith when you have no more than a desire to have it. You'll learn that Jesus Christ loves all His children, not just those who lived in the Holy Lands. You'll learn He really was divine. You'll discover great truths about the role of grace, the mercy of God toward little children who die unbaptized, and of our responsibility toward those in need. You'll appreciate more than ever the power of God's plan for His children and His role in our every day lives.
Don't take someone else's word for it. Open the Book of Mormon and start reading. You can find it free online and you don't have to register to get it:
Read the Book of Mormon free online.
Visit an unofficial website about the Book of Mormon, created by ordinary Mormons:
Ask for a free Book of Mormon, print edition.
Learn More about the Book of Mormon