In the previous article on commandments, we learned that a young man asked Jesus how to achieve eternal life. Jesus told him to keep the commandments and the man asked which ones he had to keep. Jesus' answer disappointed him and he decided he preferred a fake form of conversion to the sacrifices required by true conversion.
Mormons—a nickname for members of The Church of Jesus Christ of Read more
The Bible tells us we must be saved in order to live with God forever. It instructs us to develop faith in God and in Jesus Christ, to be baptized, and to keep the commandments in order to live with God again. However, doing these things just to win a reward has no impact on our eternal life. Unless they are done for the right reasons, they don't really change our hearts and so they don't Read more
From time to time, I see someone posting (usually incorrect) information on Mormons and one complaint is that Mormons won't pray to Jesus directly, which "proves" they are not Christian. Let's take that complaint in several parts in order to answer the question.
First, it is important to know that Mormon is only a nickname for members of The Church of Jesus Christ of Latter-day Saints. Read more
Every Sunday, Mormons meet together in their chapels for Sacrament Service. While it is a basic worship service, the most important purpose is the taking of the Sacrament, which is what Mormons call Communion. Mormon is a nickname for members of The Church of Jesus Christ of Latter-day Saints. Read more
Lately, the press has been fascinated by how the Mormons manage to produce so many leaders. There are Mormons leading in politics, government, business, and entertainment, and the media has explored what their religion might contribute to the process.
Mormon is a nickname for members of The Church of Jesus Christ of Latter-day Saints. They are Christians who accept both the Bible and the Book of Mormon as scripture. Mormons believe we are all children of God and that we came to Earth to gain experiences, find truth, and to grow and become more. Because we are children of God, we often say we have a royal heritage and have a responsibility to become everything God wants us to become and everything He knows we are.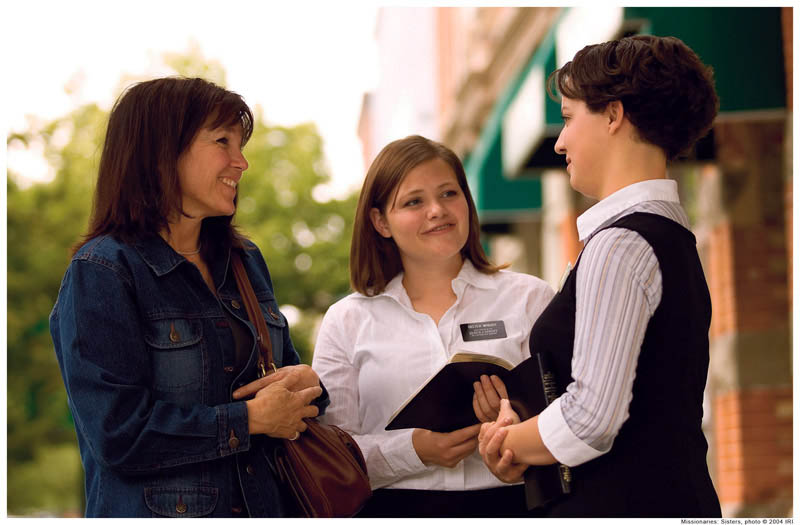 This believe is the real reason the religion produces so many leaders. It is not, as many suggest, because we believe God organized the world from chaos instead of creating it from nothing. (It's an interesting idea, but I've never heard a Mormon say he has to succeed for that reason.) Because we believe we have a God-given responsibility to become all God means us to be, the church offers us the opportunity to grow and progress.
Jesus called His apostles from perfectly ordinary people—fishermen, for instance. He took ordinary fishermen and turned them into prophets, apostles, and leaders. Mormons, therefore, don't worry a lot about how much money a member has or what his educational level is. They call into leadership whomever God chooses, just as the Savior did.
They start at childhood giving their members the skills they need to succeed in life and in church. Many church-learned skills translate well into business skills. Children begin attending regular Primary classes at age three. The Primary is the children's auxiliary and actually begins with a nursery class for toddlers, but at three, they enter the regular program. There are opening exercises in which the children give mini-sermons, called talks for two-and-a-half minutes, offer the prayers, and lead a scripture recitation. Think for a moment of the impact of having a child begin public speaking at the age of three. He or she will grow up without the stage fright that plagues many adults. He will be comfortable in front of an audience, and this translates into leadership.
A study of Mormon teens done by a non-Mormon organization found that Mormon teens were among the few who could speak comfortably and knowledgeably about their religion. They are expected to read the scriptures in-depth and to know them well. They give talks, teach lessons, and learn how to share their religion with others. This builds poise in speaking about difficult and controversial subjects. They are encouraged to think about their religion and to figure out for themselves if it is true—which teaches decision-making skills.
Mormon teens are given many leadership opportunities. They run their own organizations under the guidance of adult leaders who provide shadow leadership. This means the leaders don't take over. They teach the teens leadership skills and then guide them through the leadership process.
"What problems do you see in the Young Women's group right now? What are some ways we could resolve them? If we chose that method, how would it help? What could go wrong? How can we do this better next time?"
As the youth leaders become more experienced, the adults do less guiding. By the time a twelve-year-old leader becomes a seventeen-year-old leader, she has gained many important skills. She has learned how to watch for other teens who feel left out, to solve problems, to plan meetings, to conduct a meeting, and to speak in public.
Mormons have many auxiliaries and programs in the church and they all have volunteer leadership. Since the Mormons have a lay church, everything is done by unpaid volunteers, even the roles of bishop (lay pastor) and the international leaders. Positions in most callings change often. Many people have new callings every year or two. Bishops change every five years on average. No one works his or her way up the ranks. Members move up and down, from leaders to followers, regularly. The bishop might have been teaching three –year-olds last week and he might be the assistant Cub Scout leader the week after he ends his time as bishop.
Because of this, Mormons learn to both lead and follow. They are not arrogant about leadership, seeing it as just another role, but not more important than the work done by the ground floor people. Mormons learn the teacher of an organization is not more important than the president of the organization. They learn that by working at all levels they can better understand each organization. This attitude shows up in the often-reported behavior of David Neeleman, who is known for working as a flight crew member when traveling on his airline, or helping the baggage handlers. He has moved many of his employees into executive positions.
Sherri L. Dew honed her leadership skills in church callings at many levels. In time, she became the president of the Relief Society at the international level. This gave her responsibility for all adult women in the church world-wide. It is a full-time, although unpaid, position. In a church with millions of members, this was a huge responsibility. Today, she utilizes the skills learned there as she runs Deseret Book, a large and successful LDS publishing company—this is a paid position. She is the first female CEO of the company and has presided over the expansion and has lead some of its books to international success in the non-LDS world. She has also served as a delegate to the United Nations for the Commission on the Status of Women under George Bush.
Mormons organizations are run by a president and two counselors, plus a secretary, who often functions as a third counselor. Some organizations may be headed only by men and others only by women. Some are open to either. Women serve all the way into the international level, heading organizations larger than those led by any women in business today.
In the presidency meetings, Mormons learn they should express their opinions without fear while decisions are made. The president needs the varied opinions on her counselors in order to make informed decision, and so they learn not to just agree with their leaders. However, once the president makes a final choice—done after weighing the opinions offered and then praying—the counselors are expected to accept and support that decision. This is a balanced approach that promotes unity but that keeps a president from becoming tunnel-visioned.
Young adult Mormons, both male and female, may serve full-time missions for the church. During their missionary experience, they live by very strict guidelines with a highly structured life. This helps them learn self-discipline and to put others before themselves, since they spend much of their time serving others. Because many travel to other countries, they also learn respect for other cultures and they often learn a new language. The difficulties of convincing others to learn about their religions teaches them to stand up to criticism and to perservere.
Mormons in business often take their church-learned skills into the business world with them. This gives them a reputation for being confident, fair, and moral leaders. It also gives them the leadership skills they need in order to be successful in business. However, the primary purpose of the training is to help God's children reach their full potential. This means people often find themselves in positions they never imagined themselves holding. Shy people become presidents and disorganized people become secretaries. Women who are unmarried and don't have children find themselves serving mothers and wives and people who are uncomfortable with children find themselves running a children's organization. As they pray and work to "magnify their callings" they discover talents they never knew they had, but more importantly, perhaps, they learn they can do whatever they have to do if they pray, study, and work. This is the reason so many Mormons, both male and female, are recognized leaders in today's world.
Because Mitt Romney has been a Mormon bishop and a Mormon stake president, and is still a high priest, those terms have generated a lot of interest—and a lot of misinformation. In order to understand how those titles affected him in the past and how they affect him now, it's important to understand what they mean. This is not a political article. It is about explaining Mormonism, not electing a candidate.
Mormon is a nickname some people use for members of The Church of Jesus Christ of Latter-day Saints. It is not appropriate to use the term "Mormon Church" because it is Jesus' church, not Mormons. (Mormon was an ancient prophet and is not worshipped anymore than we worship Noah or Moses.) Mormons themselves tend to use the term LDS when they need a shortcut. To use it correctly in a sentence, we would say, "The LDS people believe…" rather than "LDS believe…."
Mitt Romney, in his past church service, has been both a bishop and a stake president. He is still a high priest. However, to understand what all this means, you have to understand how the Mormons run their churches and how the priesthood works. Let's start with how the church operates.
The Mormons have a lay church. This means no one is paid for ecclesiastical work. From the organist to the bishop (lay pastor), we are all volunteers. Even the apostles and the prophet, at the very top of the church, are volunteers who do not get paid. A few international-level positions, such as the apostles and prophets, and the international leaders of auxiliary positions (including some held by women) are full-time positions. If the person asked to take the position has no private source of income, such as a pension, he or she can receive a modest stipend (not a paycheck) which allows them to live, but not elegantly. This money is not paid from tithing, but from the for-profit arm of the church. Unlike many religions, Mormons do not wrap their businesses into their ministry. They operate them separately as for-profit businesses.
However, the positions Mitt Romney held are not full-time positions, nor are they permanent positions. A bishop oversees a congregation, much like a lay pastor. He is not paid and does not do it full-time. Bishops have non-church employment of their own choosing and run their congregations in their "spare" time. It is an extraordinarily demanding role and so they only hold it for about five years. Because it is not a full-time job, they do not give the weekly sermon. Members take turns doing that and in a typical worship service, two to four teens and adults will speak, giving brief sermons, which Mormons call talks. In addition, nearly everyone has a "calling," which is a volunteer position.
Mormons normally don't ask for their callings and no one asks to be the bishop. It is so much work that those who are qualified generally don't want it. Bishops are chosen by leaders higher up after praying to know who God wants. You don't work your way up the ladder to the position. A person might be the Cub Scout leader or toddler nursery assistant one day and the bishop the next. When his service is complete, he returns to being an ordinary church member and could have a calling at any level, not even necessarily a leadership position.
A bishop oversees the work of a congregation with the aid of two counselors—counseling those in need, looking after the welfare of members, overseeing the priesthood program for the teenage boys, and generally providing the normal leadership duties required of someone running an organization. He is overseen by people at a higher level and cannot make doctrine or change church policy in any way. He must follow established church policy and doctrine. The decision-making, then, is procedural, not doctrinal.
A stake president oversees a group of congregations in a geographical area. A stake might be compared to a diocese, but again, the stake president's role is not full-time. A stake president does his work while holding regular employment. This means it is not equivalent to the work and authority of someone in other churches who does this work full-time. Volunteers take on many of the duties required. A stake president is also overseen by others and cannot make doctrine. He must follow the procedures and doctrines already in place. He can, of course, help select the priorities of a stake. Most stake presidents serve about seven years and then are "released" and can hold any calling in the church, even ones some might consider low-level. As mentioned earlier, you aren't promoted or demoted in the church. Your callings just change, giving you a wide range of opportunities to serve in a variety of positions and to gain a solid range of skills and a good understanding of how the church operates.
In the course of a lifetime, a Mormon will hold many positions. Most positions change every year or two, and people move comfortably in and out of leadership positions. I have often found myself in the presidency of an organization one week and a teacher in that same organization the next. The president or leader may find herself the assistant next time around. When I was first chosen to be the president of the children's Primary program, I chose as one of my counselors (assistants) someone who had been a president several times, both at the congregational and stake level. She was not offended at being the assistant of a younger and very inexperienced leader and I chose her because she was older and more experienced. I wanted to be able to draw on her experience as I learned. In return, I have often been an assistant to much less experienced leaders. Mormons aren't ambitious about their callings. They do whatever needs to be done at any level and being a leader one time and a ground floor volunteer the next helps us remember what it is like at all levels and makes us better volunteers.
Mitt Romney is neither a bishop nor a stake president at this time. He is, however, still a high priest. Mormon priesthood is given to all worthy males who are at least twelve years old. The teenagers and the adults who are new to the church or the priesthood hold the Aaronic priesthood. There are several levels of this priesthood. At around age eighteen, they receive the Melchizedek priesthood. There are also several levels in this priesthood, but while Aaronic priesthood holders tend to advance to new levels by age, this is not true of the Melchizedek priesthood. Men begin as elders and many, regardless of worthiness, remain elders all their lives. However, some church callings, including the callings of bishop and stake president, require a person to be a high priest, so when a person is chosen for these roles, he receives that priesthood. Some men also receive it without being given a calling that requires it. The men who hold this position often receive the more difficult church assignments, but being a high priest does not mean the person currently has a position that requires it. Once a person becomes a high priest, he holds it for life if he remains worthy. Even if he finds himself teaching toddlers, he will still be a high priest, although, of course, that position does not require the priesthood at all.
For this reason, it is inaccurate to believe that Mitt Romney has any special church responsibility just because he is a high priest. He does not answer to the prophet in his secular job—no Mormon does. In his church work, he will answer to whoever is over him, but even bishops and stake presidents don't report directly to the prophet. They report to the next person up. The church does not dictate how political leaders operate and they are given a great freedom to lead as they choose in their political life. This is why both Mitt Romney and Harry Reid can be Mormons while belonging to different parties and holding very diverse political views. It is why both candidates sometimes take political stands that do not line up with church doctrine. The church maintains political neutrality where candidates and politicians are concerned. Unlike many churches, politicians are not invited to speak in LDS church meetings on political subjects, although one might be asked to speak in his own congregation annually on a non-political subject—but all Mormons are asked to do that.
Politically, then, it makes no difference that Mitt Romney is a high priest. It only affects which priesthood class he attends on Sunday morning, not what decision he makes on Monday morning at work.
A religious census released by the Association of Statisticians of American Religious Bodies shows that the religion of the Mormons is one of the fastest growing in the United States. Mormon is a nickname for members of The Church of Jesus Christ of Latter-day Saints.
See story on Mormon membership on rise.
At a time when many religions are losing members, the Mormons are experiencing record growth. The growth is spreading outside the "Mormon west" and into east. The religion has a 45.5 percent growth over the past decade.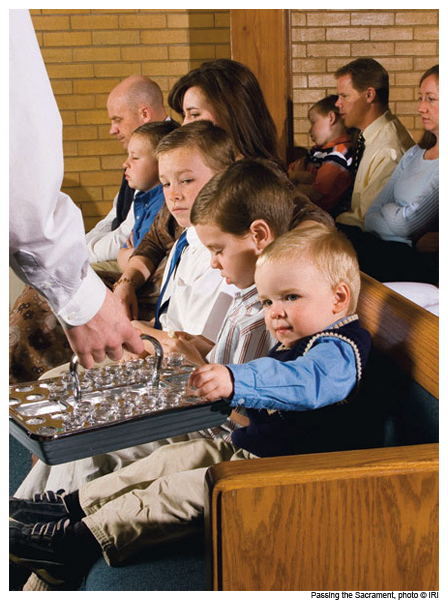 Mormons keep records on their membership in a central location. While most religions only keep them at a congregational level, leading to the possibility that a person might be counted multiple times as they change congregations, a Mormon is counted only once. The census report does not reveal how many of those are actively attending church, however. Unless a person asks to have his name taken off the record, it will remain on the books because many people who fall away for a while return. Since their records are still on file, it eliminates the need to be rebaptized. It also provides a certain measure of security, since records of certain people, such as those convicted of child molestation, are flagged so leaders know they cannot be assigned to work with children. A person's name is removed at his request or when he dies. If no one notifies the Church of a death, the name remains on the records until the person is 110 years old unless it is known the person is still alive.
In many religions, anyone can walk into a church and join. For Mormons, the process is more complex. A person who wishes to convert must meet with missionaries to receive a series of lessons that introduce him to the basic teachings and practices of the Church. Of course, they cannot learn everything in that brief time, but it does ensure they know the basics and understand how to pray and to receive answers to prayer. Before a person can be baptized and confirmed a member, he or she is required to pray and ask God whether or not the church is true and if the Book of Mormon is true. They are taught they must never take the word of a mortal, even one they trust completely. They must only trust God's word on the subject. A person who really does this will never waiver if their trusted source turns out to be less than perfect. If he or she trusts God, there will never be a question of truthfulness of the gospel. This is an aspect of Mormonism that is somewhat unique.
Prior to baptism, a person is asked to begin living some of God's commandments. At baptism, he or she makes covenants with God. A covenant is a promise between God and man. God sets the terms and we accept them. If we keep our part of the covenant, God will keep His. Since it is a serious thing to make covenants with God, the Church wants prospective members to be already living the precepts of the covenant prior to making it. This increases the likelihood that the person will be successful in keeping his covenant after baptism. Of course, no one is perfect, and we can repent when we fall short. However, Mormons want the new convert to have the greatest possible chance of regular success. Addictions must be overcome prior to baptism and the person must begin to pay tithing, attend church meetings, and study the scriptures. He must gain a testimony of the gospel and God's assurance he is making the right choices.
Once a person has met all the requirements and feels ready to make a covenant with God, he may be baptized. The baptism is normally held on a Saturday or Sunday and anyone is welcome to attend, including those who are not Mormon. After the baptism, that day or a week or two later, the person is confirmed a member of the Church and given the gift of the Holy Ghost. This is when his name appears on the membership records.
Children may be baptized at the age of eight, at which time they also become members of the church. If they are baptized before their ninth birthday, they are considered children of record and do not have to take the missionary lessons. The lessons they receive in their church classes cover all the material in the missionary lessons and more, and their parents help them learn to keep covenants. However, like a convert, they must be interviewed and assure their leader they are living the gospel, have prayed to know if the church is true, and want, of their own free will, to be baptized. Even children are considered capable of choosing for themselves and of gaining a testimony of the gospel.
A few days ago, I read an article by someone who claimed to know a lot about Mormons. Like so many self-proclaimed experts on this subject, much of his information was inaccurate. One of his claims was that most Mormons don't believe they will be saved because they aren't perfect. This is, of course, false.
His theory was based on the Mormon teachings about obeying the commandments. Mormons do not believe that keeping the commandments is optional. The Bible, in fact, says the commandments are not optional.
Not every one that saith‍ unto me, Lord, Lord, shall enter into the kingdom of heaven; but he that doeth‍ the will‍ of my Father which is in heaven (Matthew 7:21).

16 ¶And, behold, one came and said unto him, Good Master, what good thing shall I do, that I may have eternal life?

17 And he said unto him, Why callest thou me good? there is none good but one, that is, God: but if thou wilt enter into life, keep the commandments.

18 He saith unto him, Which? Jesus said, Thou shalt do no murder, Thou shalt not commit adultery, Thou shalt not steal, Thou shalt not bear false witness,

19 Honour thy father and thy mother: and, Thou shalt love thy neighbour as thyself.

20 The young man saith unto him, All these things have I kept from my youth up: what lack I yet?

21 Jesus said unto him, If thou wilt be perfect, go and sell that thou hast, and give to the poor, and thou shalt have treasure in heaven: and come and follow me.

22 But when the young man heard that saying, he went away sorrowful: for he had great possessions.

15 If ye love me, keep my commandments (John 14:15).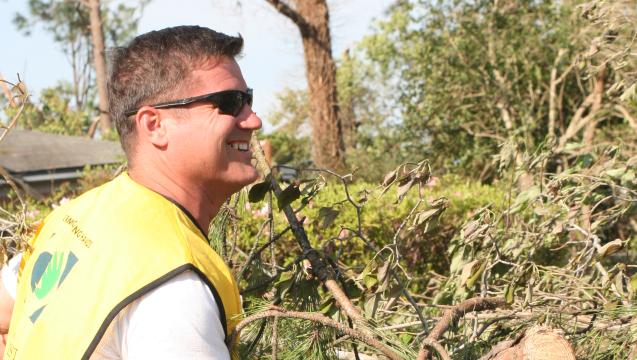 We can see from these verses that we must keep the commandments. Many people prefer a guarantee that once they've taken a few one-time steps, they are assured a place with God, regardless of what choices they make otherwise. Some hope that if they take those simple steps they will automatically do the good works with no special effort on their own part. Because Mormons consider the act of accepting Jesus Christ as their Savior to be the first step, not the last, outsiders sometimes misunderstand the commandment as being one of working our way into Heaven.
They think Mormons are working their way into Heaven, making a checklist and crossing off steps like a Scout earning a merit badge. This is not how it works. Mormons believe the atonement of Jesus Christ is an essential part of the process. The Book of Mormon, which Mormons use in addition to the Bible, teaches:
Wherefore, how great the importance to make these things known unto the inhabitants of the earth, that they may know that there is no flesh that can dwell in the presence of God, save it be through the merits, and mercy, and grace of the Holy Messiah, who layeth down his life according to the flesh, and taketh it again by the power of the Spirit, that he may bring to pass the resurrection of the dead, being the first that should rise. (2 Nephi 2:8.)
From this we can guess that the author of the article was wrong. Mormons do not believe they have to be perfect. In fact, it is a core teaching of Mormonism that no mortal can be perfect. Only Jesus Christ was perfect during mortality and this is because He had God as His Father. What Mormonism does teach is that we are supposed to work towards perfection. The Bible says,
"Be ye therefore perfect, even as your Father which is in heaven is perfect. (Matthew 5:48.)" A scripture like this could lead any Bible-believer to become discouraged, but Mormons know that while God never gives a commandment we cannot keep (He is, after all, unfailingly fair), some commandments are not completed in this lifetime. If Jesus' atonement was required because it is impossible to be perfect, and we are commanded to be perfect, then it is clear we're going to be able to work on the perfection after we die and Satan can't get to us anymore.
So, Mormons work to improve their ability to keep the commandments because Jesus said that is how we show our love for Him. However, we don't do it to cross something off a list because meaningless obedience is meaningless to God. If obedience is a measure of our love for the Savior, then it must be done because we love the Savior. If we say we love Him but then rob a bank or attack Him, clearly our words are meaningless, which is what is behind Matthew 7:21.
Mormons want to be as perfect as possible to please God and to demonstrate their love and faith, but they have been taught they will not be perfect in this life. They know God planned for eternal progression, meaning they can continue to learn and progress after they die. (Can you imagine how dull eternity would be if we just sat on clouds playing harps and never learning or progressing?)
It can be very difficult to understand another person's faith simply because the subtleties and the understanding of how many small pieces fit together. For this reason, the best way to learn what Mormons believe is to ask a practicing, believing Mormon.