"Sticks and stones may break my bones but words will never hurt me."
Remember this nursery rhyme? Does anyone out there really believe that words can't hurt us? Words do hurt! Words can leave wounds and scars that linger long after broken bones are healed. Words can maim for life!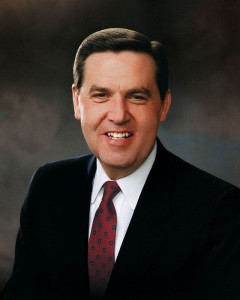 I'd never heard about American Idol, let alone watch it, until March of this year. Well, the big American Idol finale was last night. Two very talented singers went head to head. From all appearances, the two were both worthy of the title. Both are extremely gifted singers. Both appear to be humble young men from families that love them very much. Last night, one very deserving young man was crowned the victor. The other, just as deserving and just as talented, is rightly proud of the fact that he gave it his all and did his best.
It's been interesting to watch the frenzy that surrounded this show, especially on the Internet. Actually, I don't think "interesting" is quite the word I want. I believe the one I want is "disheartening." That's the one that comes the closest to describing how I feel. I found it absolutely disheartening to read some of the unkind things that were written about the contestants, especially the young "Mormon kid" from Utah. It was especially disheartening to realize that some of the meanest things written about him were written not by teenagers but by adults. Read more