A new study published in June, 2011, suggest that children whose parents practice homosexual behaviors may have more problems than children in traditional families. This contradicts previous studies that showed no difference. The study found twenty-five differences out of forty measured, including lower income and more social and emotional problems. As is standard in social-science studies, it Read more
February 19, 2011 by
Terrie Lynn Bittner
·
Leave a Comment
Filed under:
Basic Beliefs of Mormons
,
Basic LDS Beliefs
,
Blessings
,
Contentment in Motherhood
,
Counsel from Church Leaders
,
Discipleship: Following in the Savior's Footsteps
,
Families
,
Family Traditions
,
Family Unity
,
Finding Happiness
,
Finding Truth in Family
,
Gospel Principles, Practices & Precepts
,
LDS Practices
,
Parents/Leaders
,
Relationships
In this series, we're looking at the reasons people first start looking into Mormonism. By the time they are ready to be baptized they have deeper reasons, including a testimony, but initially, they normally begin searching for a church to join because their lives are lacking something they feel a church might be able to provide. In this article, we're discussing how Mormon beliefs about family appeal to many searchers. The Mormon family has a unique focus.
"In the Church, our belief in the overriding importance of families is rooted in restored doctrine. We know of the sanctity of families in both directions of our eternal existence. We know that before this life we lived with our Heavenly Father as part of His family, and we know that family relationships can endure beyond death.

If we live and act upon this knowledge, we will attract the world to us. Parents who place a high priority on their families will gravitate to the Church because it offers the family structure, values, doctrine, and eternal perspective that they seek and cannot find elsewhere." (M. Russell Ballard, "What Matters Most Is What Lasts Longest," October 1, 2005). Read more
I was watching various teenagers today as I drove around town doing errands and noticed none of them seemed to be comfortable with their own company. They talked on cell phones or were plugged into music as they waited for school busses or walked down the street. Merely walking and thinking seemed to be out of style. Read more
I remember the day I realized the parenting stage of my life was nearly over. I was at my computer, writing when I became aware I had been working for several hours without having been needed by anyone. My oldest was at work,
my middle child was taking some college classes, and my youngest, the only one I was still homeschooling, was teaching himself something I didn't know. I realized my children were what I had intended them to be—on their own, even though they were all living at home for the moment.
I sat quietly and wondered what I was going to do with myself when homeschooling was completely over and my children were out of the house. I didn't have to wonder for very long. A few weeks later I was offered a book contract. This contract was the fulfillment of instructions given to me by my pediatrician soon after the birth of my first child. Read more
There are times and seasons for everything, and sometimes it's not our time to go back to school. This is especially true for mothers of young children. This doesn't, however, mean we have to turn off our brain until we have the time and money to continue our formal education.
One thing I learned from homeschooling my children was that education doesn't have to happen in a classroom. If you have young children, you can use the principles of homeschooling to educate yourself. Children don't just learn from workbooks and textbooks. Their best learning comes out of their own passions, and happens in a variety of ways.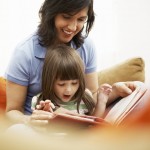 While educating my children, I learned the subjects I taught them myself. If they were interested in dinosaurs, we read books on the subject and watched videos. We traveled to museums to look at bones, and had pretend digs in the sandbox. We decorated bedrooms with dinosaur pictures and quizzed each other on their identities. We even pretended to be dinosaurs. In order to answer their questions, I often found myself reading more grown-up material on the subject.
As your children develop passions, learn right alongside them. Learning with your children is fun. You'll share a common knowledge that can be talked about over dinner or in the car and the time you spend together on activities related to the new hobby will bring you closer together and create memories. While they subjects they're passionate about may not be what you'd choose, you'll find it easier to justify the time when it's for the children.
When you have time to study something on your own, choose a subject you're passionate about. Whether it's something practical, like French cooking, or something strictly academic, you'll be refreshed by your personal learning time and find yourself looking forward to each day. If you go back to school someday, you may find you're able to test out of some classes because of your personal studies.
Right now, I'm learning Portuguese. There are Brazilians in my congregation who help me out and answer my questions. I started by tracking down free lessons on the Internet and now have an actual college textbook to study. In addition, I'm reading the Book of Mormon in Portuguese. I only have a few minutes each day to put into the project, but little by little, my knowledge is growing. Because languages are very hard for me, I'd be too afraid to take a class, but working at home with the help of friends makes me feel safe about tackling something that has always seemed impossible. I can work at my own pace each day.
To begin your personal university, decide what to study. Choose something you think you'll stick to and have the resources to learn. Next, find out what help is available. Search for books, websites, field trips, and knowledgeable friends. Make a list to use when you lay out your plan.
Next, decide how you like to learn. I prefer to learn most subjects by reading and writing about them. However, with the Portuguese, I soon learned I needed a formal curriculum, with actual grammar. The trend today is to learn naturally from context, and this is how the courses I tried worked. It didn't work for me. I tried several courses before choosing a textbook instead. If you find you aren't learning fast enough, it probably isn't the subject, but the method you've chosen. Experiment until you know how you learn best.
Schedule your study time. If you don't schedule it, it probably won't get done. I study for an hour before I go to bed at night and carry flashcards in my purse for those moments when I find myself waiting in the car or a doctor's office for someone.
Know where to go for help when you are stuck. Today, you can find someone who knows almost anything on the Internet. Your church or clubs may also have resources. When my children were homeschooling, they contacted Ask-a-Scientist websites for their questions that were over my head. Having experts to turn to give you confidence and make the study more fun.
Don't wait until your children are grown to start learning something new. If you have just fifteen minutes a day, you can start to learn new skills. You can write a novel by writing just one page every single day. You can learn a new subject by reading about it for fifteen minutes a day.
Make a plan and get started!
Mormons attend church three hours each week. After the basic service, they attend two other classes. In addition to the regular courses, there are optional courses offered periodically in wards (congregations) as needed. One is the Marriage and Family Relations Course.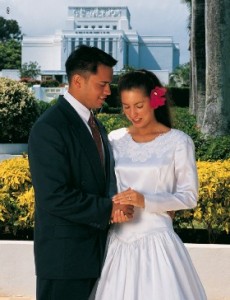 While taught from a Mormon perspective, students do not have to be LDS. The course textbook is available free online, which also allows others to learn the material even if it's not offered in their areas. For those who do wish to take the class, the course is free. You can contact your local congregation to find out if it's being offered.
The course consists of sixteen lessons. The first eight are about strengthening marriage. This is important because parents who care about each other and have a strong, functional relationship are better able to meet the needs of their children. The remaining lessons are about parenting.
Parents are taught that children are a gift from God. He created them and they are his children, entrusted to our care. That makes parenting a sacred responsibility. Both parents are essential to a child's well-being and each parent plays a specific role in the child's life. Parents are taught what those roles are and are given advice on how to fulfill them.
They learn how to teach their children through example, living their own lives the way they want their children to live theirs. They also learn how to talk to their children about those things that are important, including religion.
The course includes guidelines on types of moral instruction parents should focus on and suggests ways to teach them, such as honesty, hard work, and moral purity. They also learn how to help children understand that choices have consequences and they don't get to choose the consequences.
The course then introduces some specific Mormon programs that are done in the home by the family to strengthen the family and teach the children. These can be adapted to any faith: family prayer, scripture study, and family home evening.
Family home evening is a program that asks families to stay home on Monday evenings and spend time as a family with no outsiders. They have a family meeting, consisting of prayer, songs, a lesson on a principle the family wants to develop (nutrition, service, morality and other issues, both spiritual and practical), a treat and a fun activity. In today's busy families, this is critical to making sure families develop a relationship with each other.
This course is designed to help parents set meaningful goals for their families, so their parenting and family life is conducted with an overall purpose and focus, rather than just getting through the busy days. Each choice made is one designed to further the well-being and love of the family, and to help children grow to adulthood successfully.
While some of the material is, of course, specific to the Mormon religion, most of it is also generally good advice, and can applied or adapted to almost any family's values, if those values are conservative and high.
To read the course materials, visit Marriage and Family Relations Class.
Mistakes! We've all made them. Some mistakes are easily corrected, others can take quite a lot of time and effort to fix. I've made my share of mistakes. I will probably make a few more before my time on this earth is through. Big or small, I can honestly say that I've learned from my mistakes. They've made me a better person, a better mother and wife. My mistakes and my journey to overcome those mistakes are as much a part of me as any other attribute that makes me – me.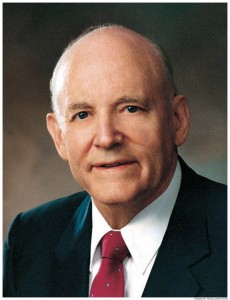 But what happens when our children make mistakes? Are we as patient or as understanding? Do we forgive? Do we look at it as an opportunity for them to grow, or do we only see the looks that we imagine our neighbors and friends are giving us? Do we view it as a reflection of our abilities (or lack thereof) as parents? Are we somehow threatened by our children's mistakes because of the way it might make us look?
One of the hardest things a parent has to do is watch their children make mistakes. It is hard to stand by and watch your child make bad choices. It's even harder to watch them suffer the consequences of those poor choices.
As members of the Church of Jesus Christ of Latter-day Saints, we are taught that each of us is given the gift of agency. Agency is the ability and privilege God gives us to choose and to act for ourselves. Our Heavenly Father loves us so much that he allowed us to choose.
And now remember, remember, my brethren, that whosoever perisheth, perisheth unto himself; and whosoever doeth iniquity, doeth it unto himself; for behold, ye are free; ye are permitted to act for yourselves; for behold, God hath given unto you a knowledge and he hath made you free.
He hath given unto you that ye might know good from evil, and he hath given unto you that ye might choose life or death; and ye can do good and be restored unto that which is good, or have that which is good restored unto you; or ye can do evil, and have that which is evil restored unto you. (Helaman 14:30-31)
He will not force us to obey Him and follow His will. Instead, He gave us the freedom to choose for ourselves. Knowing the pain I feel when I watch my children make mistakes, I can imagine how much more our Heavenly Father hurts when we make mistakes. Yet, as a loving Heavenly Father, His way is not to force, but to guide, to forgive, and to give us chances over and over again.
Can we do any less for our own children? Yes, we'd rather they didn't make some of the mistakes they made. Yes, we wish they had made smarter, better, worthier choices than they made. Yes, we hurt, we're disappointed, sometimes we're even angry. But now is not the time for "I told you so" speeches. Now is the time for love, an outpouring of unconditional love.
As a mother, I need to trust that I've raised my sons the best way I know how. I need to remember that I've taught them the word of God. I need to remember that I've tried in every way I know how, to instill in them a love for everything that is good, virtuous, and praiseworthy. Then, I need to stand back and allow them to exercise their agencies. I will always guide, counsel, and advise, but in the end, it is up to them. I need to acknowledge that they too will make their share of mistakes. When (not if) they fall, I will be there to help them pick up the pieces. When they fall, I will be there to help them find their way back. When they fall, I will forgive them.

President Howard W. Hunter, 14th President of the Church, taught:
To fully understand this gift of agency and its inestimable worth, it is imperative that we understand that God's chief way of acting is by persuasion and patience and long-suffering, not by coercion and stark confrontation. He acts by gentle solicitation and by sweet enticement. He always acts with unfailing respect for the freedom and independence that we possess. He wants to help us and pleads for the chance to assist us, but he will not do so in violation of our agency. He loves us too much to do that, and doing so would run counter to his divine character.

Given the freedom to choose, we may, in fact, make wrong choices, bad choices, hurtful choices. And sometimes we do just that, but that is where the mission and mercy of Jesus Christ comes into full force and glory. He has taken upon himself the burden of all the world's risk. He has provided a mediating atonement for the wrong choices we make. He is our advocate with the Father and has paid, in advance, for the faults and foolishness we often see in the exercise of our freedom. We must accept his gift, repent of those mistakes, and follow his commandments in order to take full advantage of this redemption. The offer is always there; the way is always open. We can always, even in our darkest hour and most disastrous errors, look to the Son of God and live.
Don't you just love that? There aren't enough words to express how grateful I am for the gift of the Atonement.
I'm thankful for a loving Heavenly Father and for His gift of Agency. The knowledge that He trusts me so much that He allows me to choose gives me the courage to pick myself up when I've made mistakes. I'm so grateful for a Church that teaches us about the wonderful principle of Agency. I'm thankful because I know that this gift is available to my children as well. It is available to all of us.
This, and other teachings of the Church, gives me eternal hope. I have hope that, whatever mistakes my sons may make, they will make it right. I have hope that when they do mistakes, they will remember that their Heavenly Father will forgive them if they sincerely repent of those mistakes. I have hope that when they fall, they will pick themselves up and try again. I have hope that when they fall, they will learn and grow and become better men because they corrected and overcame their mistakes.
Go on, admit it. Every mother's been there. It's what we do every single day of our lives. We are faced with this huge task of taking a totally dependent little bundle of joy from point A to point B (where they are a happy, productive adult member of society). Subconsciously, we just know we are failing. Subliminally, we recognize that we're just making things more difficult for ourselves. Yet, we can't seem to force ourselves to do things differently. We cling to the silliest things, and let go of some of the most practical. We secretly idolize our own mothers (whether we hate them or not) because they did manage to make it to point B, but we have no real idea how they did it. We openly fear exposure of our inadequacies and keep on going as if we know exactly where we are headed and what we are doing.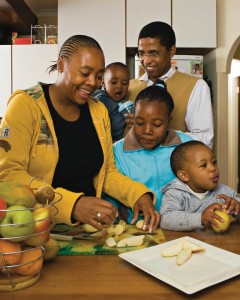 There is so much information available to us as mothers. Information that tells us: just what to expect, when to expect it, where to take our children on vacation, why we shouldn't feed them red dyes, reasons to co-sleep and reasons not to co-sleep. We are completely informed, and completely helpless. Surely, we can't be considered good mothers if we aren't reading to our children for at least 30 minutes every day, or let our 1-year-old watch television while we take a shower. Shall I continue?
For my own part, I think I have figured out at least one thing. It's all about love. I love my children so much that I'm almost desperate to make sure I don't inadvertently mess up their entire lives. The key is that love. I need to remember that love, stuff, activities and bedtime stories are different. Maybe all I really need to get to point B is simply love. Love the way my child understands it, rather than the way I think they should understand it.
Perhaps the places we need to look are really simplistic in nature.
James E. Faust gives some beautiful advice for mothers. His advice?
"May I suggest that you take your challenges one day at a time. Do the best you can. Look at everything through the lens of eternity. If you will do this, life will take on a different perspective."

James E. Faust, "Instruments in the Hands of God," Ensign, Nov 2005, 114
Then, we can get a little more specific.
"It is my prayer that the Spirit will burn within you, that you will have a greater desire to strengthen your family now and prepare for your future family. The scriptures are filled with ways to teach us how to strengthen our families. There is no greater teacher than the Savior. As you study His teachings and follow His example, you can make your family life better. Let's talk about three principles that will help you strengthen your home and family:

• Nurturing
• Sacrifice
• Prayer

To nurture means to support each other, to encourage each other, to nourish and love each other. Are we doing this in our families?

The Savior Himself taught us to nurture. Many times He said, "How oft have I gathered you as a hen gathereth her chickens under her wings, and have nourished you" (3 Ne. 10:4).

The Savior is so proud of you. He knows what you're going through. He understands how hard it is for you to make sacrifices. The Savior taught us to sacrifice. He sacrificed His life for all mankind.

As you help strengthen your family, prayer must be a consistent, daily part of your life. Prayer will protect you from the adversary, give you peace, and help your families love each other more.

How can you use prayer to strengthen your family? Because Heavenly Father loves you so, He wants you to talk to Him. Whatever struggles you may have, you can pray about anything. . .

Pray over problems that worry you! Don't give up. Heavenly Father can and will answer your prayers. I have had many prayers that have been answered. I also have prayers that have not been answered yet. Our prayers will be answered in the Lord's time when we are ready."

Carol B. Thomas, "Strengthen Home and Family," Ensign, May 2002, 94
A mother's love is desperate and eternal. We face such a great challenge trying to raise our children up to their full potential. It's often overwhelming and sometimes discouraging, but you are not left alone. Look to the simplest part of your love, the core at the very center of your heart that mirror's God's own love for you. Draw from the strength that can give and focus on the basics.
Take it one day at a time, with:
Faith
Nurturing
Sacrifice, and
Prayer