I've written and rewritten this post. I have so many different thoughts as I come towards Easter- thoughts of grace and gratitude and love and hope. Each time I sat down to write, none of those ideas spilled onto the page. I could force them there, and I did, but only when I started this subject, did everything fall in line.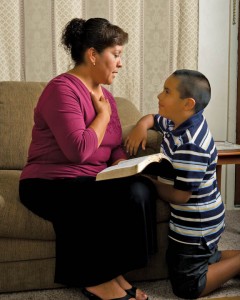 This is a post about why we indoctrinate our children. We do indoctrinate them.  On purpose. I don't mind people calling it indoctrination. I want the doctrine in. We plan specifically to teach our children our religion. We try to read scriptures with them daily. We share stories of our ancestors living religion. We go to church every week. We pray. We talk about Jesus when we are on walks or camping or shopping or cooking. They've heard it enough that it comes out of them. I've overheard imagination games including  scripture stories. They sing hymns spontaneously. They play pretend baptisms in the bathtub. There have been pictures of Jesus, and one creative child made a nativity out of breadsticks (do you eat those?).
We teach the high standards connected to our religion. We teach the principles behind the standards. We don't date until we're sixteen – bless my oldest daughters for keeping that standard and setting that example. We wait until marriage for sex. We don't drink or smoke or do drugs. We dress modestly. We consider what they hear and watch. Sunday means focusing on Jesus, not football or shopping. We try to be kind and serve those around us. We take people dinner, chop down trees and weed. This is how my husband and I both lived our young lives. We teach our children because this is who we are. Even if we never said a word about our faith, we can't help but live it.
Why all of this effort? It isn't easy. It does make us different.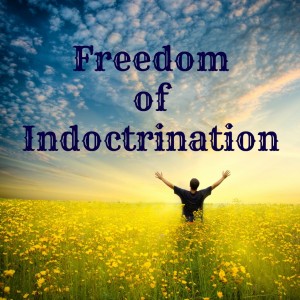 We believe it's true. We do love Jesus. And we have found that trying to keep these rules brings a huge amount of freedom. We want to give that freedom to our children. So we indoctrinate them.
Teaching any ideal is a challenge. We, as parents, are shockingly imperfect. Our children have noticed this! We don't suggest our children be like us. We encourage them to be like Jesus. He is perfect. There is a pattern they can follow.
Ideals can be painful to teach. Frequently while I teach an ideal I am reminded of just how far I am from that ideal. The more important the ideal, the deeper the pain. When we teach about something as critical as the family, for example, we can all feel how far we are from the ideal of a loving. Yet without the ideal, without the standard, we all drift.
Standards are like anchors. Yes, they limit movement. Yes there is tension and struggle. Without an anchor you are left to the current and winds. Anchors are most important during a storm.  Generally a vessel carries its main anchor at the bow of the boat.
Standards are like kite strings. We can see clearly how the string is holding us back and limiting how high the kite flies or where it goes. It makes for tension instead of easy floating. Yet if the kite string breaks…what happens? It does flow freely, briefly. Then it falls.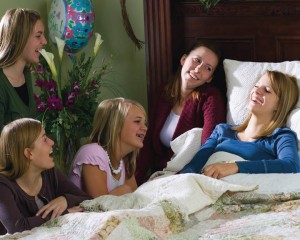 Freedom always requires discipline and knowledge. It is far easier to raise a child in freedom than to reclaim them after they are caught in addiction, or life changing choices. It's far easier to lead them to adulthood with ideals and standards and rules and then let them choose their own. They cannot choose freely when they are young, when they are surrounded by a cacophony of voices and opinions and have very little wisdom or maturity to create their own standards. We try to give our children a knowledge of standards and a family culture of obedience so they are free to choose for themselves.
We don't let children choose what they eat by leading them to Walmart and turning them loose. What would they chose? Can you imagine learning to be healthy by this method?  Would they learn moderation? Would they ever learn to leave the candy aisle?
In all of this discussion of why I indoctrinate. In all of this discussion of standards, I don't want to overlook the most important portion of what I give my children: my understanding of grace. All of these standards, all of this obedience does not save. We do not get to heaven if we are obedient enough. It's not a pass/fail situation with possibility for extra credit. It's heaven. It is only for people who can be perfectly loving. That's none of us, no matter how many times we've read our scriptures, or how capable we are at saying no.
We have our children do chores, but it doesn't pay the mortgage. How could our works earn us a far greater reward? Only Christ. Only his sacrifice. Only His life and death and resurrection.
In my experience, obedience doesn't gain us heaven, but it does increase our desire to be there. It increases my desire to receive heaven. Obedience also reminds me constantly of all that I lack and how fully I need Jesus.
So this week, we'll talk about Jesus, listen to more hymns, read more scriptures and go to church, even during "school" time. We will indoctrinate our children because we love them. We indoctrinate our children because it seeps out of us without us even trying. We indoctrinate our children because we want them to be free.
Last week I was having a frustrated day. I don't think I've shared this but our family is expecting our second baby! We are so excited and can't wait for its arrival this summer. Along with this great blessing comes lots of other not-so-great things..gas, sleepless nights and mood swings. Oh, the mood swings! The first part of my pregnancy I thought I was doing really good as far as my hormones. I wasn't crying over every little thing, and I wasn't getting too upset, and then it came into full swing. I already tend to be a little "Dr. Jekyl and Mrs. Hyde," as my husband describes me. I get frustrated easily, am impatient, and boy, can I be stubborn! Since then, I have grown out of some things, and some I still struggle with, but being pregnant, it all has been harder to control.
My daughter, being 2 (almost 3), tends to get frustrated, too, which makes for some exciting times at our house. It's hard being a two-year-old. She isn't sure how to express her feelings or use her words but we try and practice this a lot. In our home when she gets frustrated we have adopted the "take a rest method," (similar to "time out") She has a small chair where she goes and sits until she cools down. Sometimes we use calming music and she watches her fish for a minute. We don't have a timer, so she takes as long as she needs until she is ready to continue to play! Surprisingly, for my daughter (who we have lovingly nicknamed the energizer bunny because she doesn't slow down!), it works! When she gets frustrated with a toy, she will come to me and say "Mommy I am frustrated, I need to take a rest!" and she sits until her frustration passes. I am glad she has taken to this since I have a hard time dealing with my emotions!
A new study published in June, 2011, suggest that children whose parents practice homosexual behaviors may have more problems than children in traditional families. This contradicts previous studies that showed no difference. The study found twenty-five differences out of forty measured, including lower income and more social and emotional problems. As is standard in social-science studies, it did not evaluate causation, since these studies often serve as information-gathering that set the stage for more in-depth research.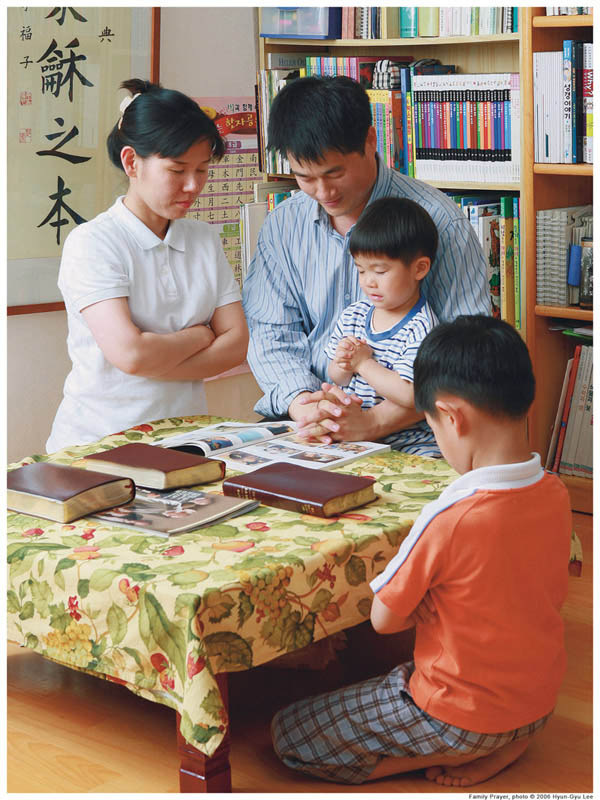 The study differed from previous studies in that it involved a much larger sample and was not relationship-based, meaning the study was done through traditional sampling methods and not by interviewing someone the researcher knows and then that person's friends. It also compared more similar families. In previous studies, financially stable lesbian mothers were compared to low-income mothers who were not lesbians, which meant poverty, education, and financial instability were factors in the results that showed no difference. The study also interviewed adult children whose parents were homosexual rather than asking the parents about their children, as previous studies had done. Read more
In this series, we're looking at the reasons people first start looking into Mormonism. By the time they are ready to be baptized they have deeper reasons, including a testimony, but initially, they normally begin searching for a church to join because their lives are lacking something they feel a church might be able to provide. In this article, we're discussing how Mormon beliefs about family appeal to many searchers. The Mormon family has a unique focus.
"In the Church, our belief in the overriding importance of families is rooted in restored doctrine. We know of the sanctity of families in both directions of our eternal existence. We know that before this life we lived with our Heavenly Father as part of His family, and we know that family relationships can endure beyond death.

If we live and act upon this knowledge, we will attract the world to us. Parents who place a high priority on their families will gravitate to the Church because it offers the family structure, values, doctrine, and eternal perspective that they seek and cannot find elsewhere." (M. Russell Ballard, "What Matters Most Is What Lasts Longest," October 1, 2005). Read more
I was watching various teenagers today as I drove around town doing errands and noticed none of them seemed to be comfortable with their own company. They talked on cell phones or were plugged into music as they waited for school busses or walked down the street. Merely walking and thinking seemed to be out of style.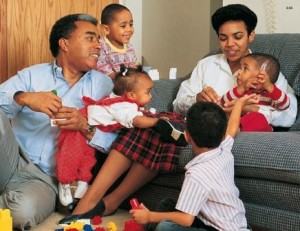 Today, many children do not really know how to entertain themselves. After a structured day of school, they head for a structured afternoon of day care, classes, or sports, followed by structured homework and then television. The television programs, of course, were created by others and usually require little imagination or work to participate.
When children are alone, they must click on music, television, or conversation. They don't know how to entertain themselves, because self-entertainment is a skill, and one we often neglect to teach our children. Read more
I remember the day I realized the parenting stage of my life was nearly over. I was at my computer, writing when I became aware I had been working for several hours without having been needed by anyone. My oldest was at work,
my middle child was taking some college classes, and my youngest, the only one I was still homeschooling, was teaching himself something I didn't know. I realized my children were what I had intended them to be—on their own, even though they were all living at home for the moment.
I sat quietly and wondered what I was going to do with myself when homeschooling was completely over and my children were out of the house. I didn't have to wonder for very long. A few weeks later I was offered a book contract. This contract was the fulfillment of instructions given to me by my pediatrician soon after the birth of my first child.
He said that although it would seem like the children would be young forever, they would soon grow up and not want my full attention. He cautioned me to keep up with hobbies and interests, even if I only had fifteen minutes a day to spend on them. I needed something in place for the day they became teenagers or adults and I was on my own. To this end, I continued to write. I discontinued my freelance career when I began homeschooling, due to time constraints, but I learned how to build websites and wrote about homeschooling. I also wrote a column for an online magazine. These were what led to the offer of a writing contract at the critical moment. Read more
There are times and seasons for everything, and sometimes it's not our time to go back to school. This is especially true for mothers of young children. This doesn't, however, mean we have to turn off our brain until we have the time and money to continue our formal education.
One thing I learned from homeschooling my children was that If you have young children, you can use the principles of homeschooling to educate yourself. Children don't just learn from workbooks and textbooks. Their best learning comes out of their own passions, and happens in a variety of ways.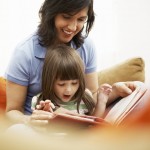 While educating my children, I learned the subjects I taught them myself. If they were interested in dinosaurs, we read books on the subject and watched videos. We traveled to museums to look at bones, and had pretend digs in the sandbox. We decorated bedrooms with dinosaur pictures and quizzed each other on their identities. We even pretended to be dinosaurs. In order to answer their questions, I often found myself reading more grown-up material on the subject.
As your children develop passions, learn right alongside them. Learning with your children is fun. You'll share a common knowledge that can be talked about over dinner or in the car and the time you spend together on activities related to the new hobby will bring you closer together and create memories. While they subjects they're passionate about may not be what you'd choose, you'll find it easier to justify the time when it's for the children. Read more
Mormons attend church three hours each week. After the basic service, they attend two other classes. In addition to the regular courses, there are optional courses offered periodically in wards (congregations) as needed. One is the Marriage and Family Relations Course.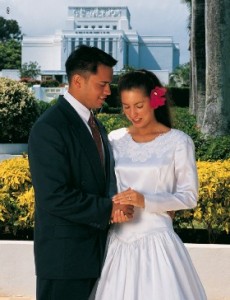 While taught from a Mormon perspective, students do not have to be LDS. The course textbook is available free online, which also allows others to learn the material even if it's not offered in their areas. For those who do wish to take the class, the course is free. You can contact your local congregation to find out if it's being offered.
The course consists of sixteen lessons. The first eight are about strengthening marriage. This is important because parents who care about each other and have a strong, functional relationship are better able to meet the needs of their children. The remaining lessons are about parenting. Read more
Our family is in the planning stages of building a home. Since we remodeled our current home a few years ago, we have half an idea of what to expect. We are sure it will be exciting, but equally overwhelming. Every day a contractor will come to the job with the tools needed to perform his work. With the right tool and the skill to use it, they can create something lasting and beautiful.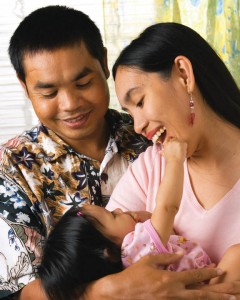 The actual building work is horribly messy and loud. We know that we'll step through danger zones, climb over piles of material and walk through dust-covered rooms to see bits of progress here and there. The buzz of the saw or pounding of the hammer is usually constant. There will be mistakes that will have to be corrected, pulled out and re-built. Delays are inevitable and most projects wind up behind schedule and over budget. From a shell, the home slowly begins to take shape. If it is constructed with solid materials using the right tools and the right skills, the finished product can be a masterpiece.
In the Church of Jesus Christ of Latter-Day Saints, (known as the Mormons), the Church leadership wrote a "Proclamation To the World" about the family to state the importance of this sacred responsibility: Read more
By virtue of being a mother, I am "on alert" all of the time. In this state of greater awareness, we mothers notice the smallest item on the floor as a potential choking hazard for baby. We keep track of where our children are playing. We are pretty good at the memory game (one shoe is in the basement and the match is under the trampoline). We know the dates for scout camp, the time of the piano lesson and whether our child ate a vegetable today. We are willing hands in the loving care of our children.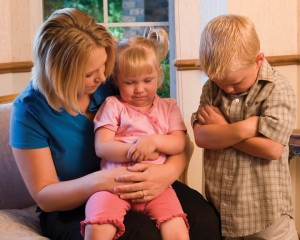 But being constantly on alert, concerned and aware can leave our nerves raw and frazzled. Mothers need to take time out. A time out for mothers means three things to me: Time to be holy, time to rest, and time to grow.
Time to Be Holy
In the Church of Jesus Christ of Latter-Day Saints (known as the Mormons), time spent focusing on the things of God is one of the most important ways to take time out; to rejuvenate, prioritize, ponder, and become happier.
Prayer is a source of power; the ability to communicate with a loving Father in Heaven who has our best interests in mind. He knows our struggles, talents, and weaknesses. He knows what we are trying to do for our family to support them and love them. Read more