Back in 1990, we lived in El Cajon, California (near San Diego) and frequented the beaches quite often. Having five children at the time and not a lot of money in our budget, we brought peanut butter and jelly sandwiches for lunch. Another family on the beach was barbecuing hamburgers, which smelled wonderful. The father of this family had a jovial presence, as we heard him laughing a lot throughout the day. When the time came to pack up and leave, my husband made a comment of how great their barbecue smelled compared to our measly peanut butter and jelly sandwiches. The man (seeing how many children we had) offered us his hamburgers. We were surprised at such an offer, because we were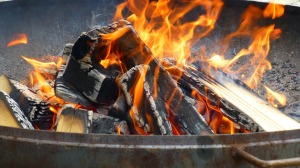 complete strangers to him and he was sharing his lunch. We told him no, thank you, but thought how nice he was to offer. We exchanged a few pleasantries and found out he was a carpet layer studying to be a paralegal.
The very next day we turned on the evening news to see this same man's picture on the screen as the reporter announced his heroic act in stopping a burglar. Without fear for his own life, this man, named Gary Smith, heard a woman scream next door to where he was laying carpet. Gary ran out to investigate and found a man robbing a woman in her own apartment. The robber took off running and Gary caught up with him. There was a struggle. The burglar finally pulled out a gun and shot Gary four times at point blank range. Gary was taken to the hospital where they operated on him five times to save his life. He lasted six days and then passed away. Over 1,000 people donated blood for him. He left three children behind fatherless.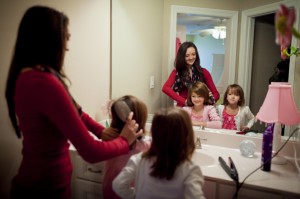 It seemed unbelievable to me that we were brought together with Gary Smith and his family just the day before. This man was a hero in the truest sense of the word. He not only unselfishly helped others he didn't know, he gave his life to save another.
As a people, we need more heroes in our lives, great examples of men and women in mankind who unselfishly give of themselves without thought of what they might get in return. These heroes touch the lives of other human beings in a positive way.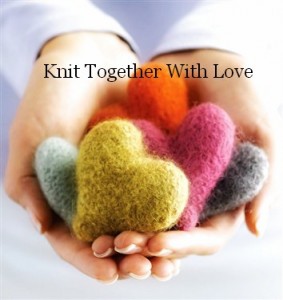 Families benefit greatly from such heroes. Think of those parents who unselfishly give of their time to nurture and teach their children to live lives of goodness. Think of grandparents, aunts, uncles, cousins, siblings all working together for the good of the family. They are all heroes in touching the life of another.
Parents, and other family members who do so much to take care of their children through difficult times not expecting anything in return but to raise their children to be good people touch lives for generations to come. Gary Smith, who gave his life in helping that woman, touched the lives of many all over San Diego on the news that night and reminded us how important it is to help another in trouble. Where there was despondency and despair, there is hope. Where there is hopelessness and grief, there is caring. Touching the life of another will always keep us faithful in our conviction of what is most important in life.