Sheri Dew was asked by a reporter how she felt about Mormon women not holding the priesthood. The reporter said he presumed she felt oppressed. Since he was interviewing her, he probably ought to have known he was talking to a woman who was as far from being oppressed as possible.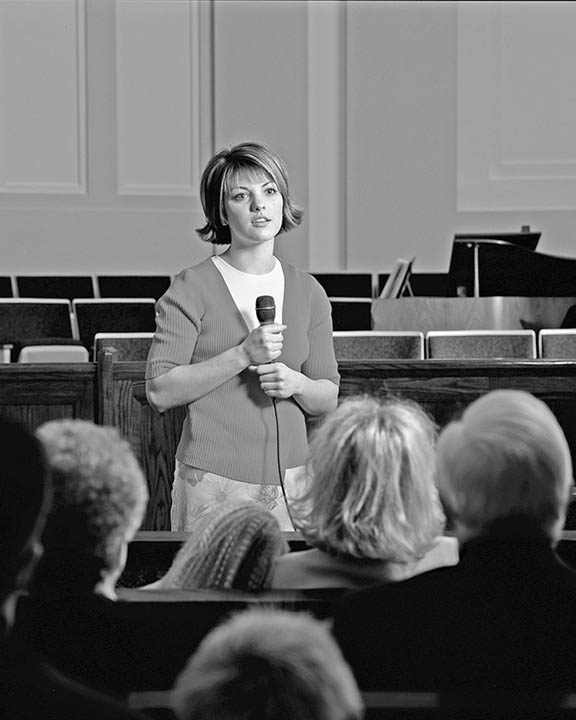 Sheri Dew was a counselor for General Relief Society President for The Church of Jesus Christ of Latter-day Saints, whose members are sometimes called Mormons. This means she helped to lead all the Mormon women in the entire world—millions of them. She has never been married and was a powerful role model for the idea that Mormon women can lead satisfying and rewarding lives without marriage if marriage does not happen for them. She'd like to be married, she says—but has never been asked and so she's made a great life of work, service, and extended family. Today, she is the CEO of Deseret Book, owned by the Church, where she leads far fewer people than she did as a member of the Relief Society presidency, but holds an essential role in a growing corporation that has produced many best-selling books, both within the Mormon community and in the general book-reading world. She has served in this position for about ten years.
Sister Dew explained her background to the reporter and also noted that she had written the official biographies of two Mormon prophets. In fact, the last four prophets have chosen women to write their biographies. She asked him if it sounded to him like the church was holding her back. Nothing in Church teaching had kept her from having a successful career—in fact, the Church had helped to create that career for her by bringing her into the limelight.