The Mormons have a new video explaining why Mormons build temples. This clip includes the late Krister Stendahl, a former Lutheran Bishop of Stockholm and Dean of Harvard Divinity School, speaking about Mormon temples. Stendahl was never a Mormon, but is often remembered for a speech he gave defending Mormons.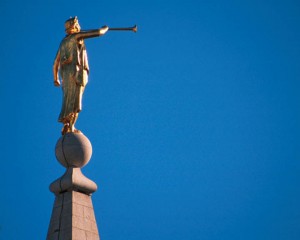 According to FAIRLDS, controversy built up around the Mormons' desire to build a temple in Stockholm, Sweden in 1985. Stendahl contacted Truman G. Madsen and offered to hold a press conference in a Mormon church building endorsing the building of the temple and also suggesting the appropriate way to treat religions other than your own.
In this speech, he outlined three rules, now called, "Stendahl's three rules of religious understanding. These are good rules for anyone to follow, regardless of their faith.
The first rule is that if you want to know about a religion, you should ask the faithful members, and not the enemies. Anyone who follows partisan politics knows that those who feel so strongly about something sometimes think it's okay to lie as long as it helps you "win." If someone is trying to learn about you, it's likely you'd rather they ask you personally, rather than rounding up your enemies for a hearty bashing session. When Jesus was living on the earth, he taught that we should treat others as we want others to treat us, which makes responsible fact-gathering a Christian responsibility. When learning about another religion, stop to think how you want people to learn about your own religion. Go to the source.