Should there be "mini-missions"?
Technically, a "mini-mission" is a two week mission call that can be extended to an older youth. However, in the mission field, missionaries refer to those called on two-transfer missions as "mini-missionaries." For the purposes of this article, I refer to a two-transfer missionary as a mini-missionary, who is serving a mini-mission.
A two-transfer (or three months) mission is a "test drive" to see if a mission is right for someone who has a desire to serve a mission.  A mini-mission will be assigned based on a missionary's medical history or other factors determined by those making the call.
Before we begin this discussion, I need to share that I don't have a magic answer to this dilemma. I want my own daughters, who have special needs, to be able to give the Lord as much, or as little, as they are capable of giving. If either of them wants to serve the Lord as a missionary, I want them to have every opportunity! They are daughters of God and have incredible gifts to offer in moving His kingdom forward.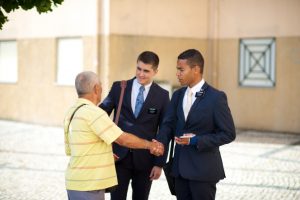 However, our son is now serving with his second special needs companion, who is on a mini-mission. This companion will be going home, even before his three month commitment is complete, because of complications caused by his lack of readiness for life as a missionary.
My son is heartbroken. He loves his companion and wishes that things could have been handled differently to ensure a more successful experience for his companion and for those he served with.
Some of the concerns with mini-missions:
1. A mini-missionary doesn't go to the MTC.
Mini-missionaries go straight into the mission field. This means that their trainer not only has the responsibility to introduce them to the area and its culture, the trainer also has to teach them about the schedule and responsibilities of a missionary, things normally learned during the MTC experience.
This new missionary gets dropped into the demanding schedule of missionary life straight from home, with no safe environment during their learning curve. It's like learning to swim by getting tossed into the deep end of a wave pool, while the waves are at their peak … and expecting it to be a good experience.
Neither of the companions my son served with received any training prior to their arrival in the mission field. This seems to be a recipe for failure. If a neuro-typical missionary needs the support system of the MTC to learn the ins and outs of missionary life, a special needs missionary will need that support all the more.
Here's why: an individual with special needs takes longer to adapt to changes in lifestyle than others. Sudden changes can cause additional anxiety and stress. Anxiety and stress are not conducive to the spirit, nor for adapting to a challenging lifestyle.
If mini-missions continue, these missionaries need training in an environment that will best support them as they learn the skills necessary to be a missionary! Let's give them opportunities to see that they can successfully navigate the challenges of missionary life.
2. Is this a wise allocation of resources?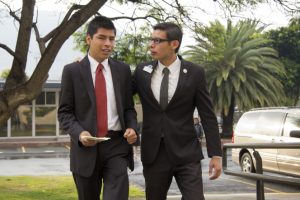 When my husband joined his current company, there was a clause in the contract that upon completing training, he had to commit to a certain amount of time with this company. Why? Because of the outlay of resources. This company invested time, training, and finances into my husband and wanted to be sure to get a good return on their investment.
The Lord absolutely does not need our money or time to move His Kingdom forward, so it is a slightly different circumstance. However, we are expected to respect the widow's mite and to be wise stewards. Is sending a missionary out for three months a good investment?
What about the family of the mini-missionary? Mini-missionaries have to bring the same supplies into the mission field, although perhaps less clothing. For our family, outfitting our missionary cost well over a thousand dollars, not including the airfare and monthly $450. I cannot imagine outlaying this expense for a three month venture.
What about the time cost to the companion this mini-missionary is paired with while deciding if they can make the commitment to a full mission? This companion must work with an individual who may not even participate in teaching appointments, because they don't know how to or lack confidence in themselves (no MTC training, remember?).
If a mini-missionary makes the commitment to fulfill the remaining time for a full time mission, they will be sent to another mission. This means there is no motivation to bond with their companion, the investigators, or the members. How difficult for the trainer! To work with someone who has no vested interest in the long-term success of your efforts!
What about the extra time commitment by the mission leadership? There are already too many demands and too little time for those who serve in this capacity. Having missionaries with special needs will require unexpected calls and will require hours of one-on-one meetings to address concerns that will arise.
3. Is this fair to the other missionaries?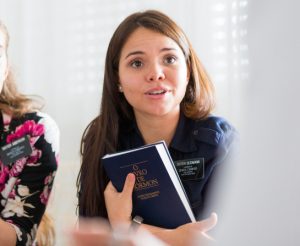 The mini-missionary's companion will often have to deal with extras with a mini-missionary, like anxiety, depression, autism, or a host of other highly difficult challenges. These young men and women do not have specialized training to deal with someone who has special needs!
As a mother of two special needs children, I have struggled in helping older adults learn how to work with my children's needs. I cannot imagine the difficulties faced by a young adult, still learning how to cope with their own worries, having the additional trial of a special needs missionary.
Is it fair to ask a young man or woman, serving a mission, to take on the burden of watch-care that is involved with a special needs individual?
What if the companion runs away over and over and over again? (*Every single suggestion I write about in this article has happened.)
What if the companion just sits in the apartment, refusing to do anything because of feelings of being overwhelmed?
What if the companion acts out by HITTING their companion or screaming in their face? Is this fair to ask any young man or woman to humbly submit to?
4. Consider the effects on missionary work.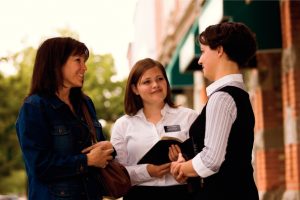 What about members who ask the missionaries into their home for a dinner appointment, hoping for a good influence to help their own struggling teen? Only to discover a mini-missionary that is not only emotionally immature, but one who talks overly loudly about video games without pause or breath.
Or the member that invites the missionaries to teach a friend, only to have the disengaged mini-missionary fall asleep or play games on the Ipad during the lesson?
These experiences cause members in areas where mini-missionaries serve to close their homes to the missionaries, until the problem missionary is re-assigned. The missionaries next assigned to this area have to re-build the relationships of trust with members and hope that the work isn't stymied in the meantime!
What about the effect on those not of our faith? Missionaries are taught to conduct themselves to best represent their Savior. Physical appearance and dress should be modest and not attention-seeking, keeping the focus on the message, not the messenger. Behavior and conversation needs to be the same.
If a young adult has not received training in how to properly conduct themselves, or if they are unable to conduct themselves in a manner conducive to the Spirit, will that best represent our Savior's message?
I think we are growing as a Church in learning how to encircle those with special needs with love; however, there is still a large gap in training teachers, missionaries, and others in how to work with someone who operates outside of the neuro-typical parameters.
We need a better training and support system in place for these missionaries, in order for them to have a successful experience!
We also need to consider where mini-missionaries are placed. Perhaps service missions, where they can be supported by those who best understand their needs is better than sending them to live, unattended, with young men and women who may not know how to handle the situations that will arise living with someone with special needs. There are myriads of ways to serve the Lord, let's work together to ensure that His kingdom moves forward in ways that will help everyone to successfully be a part of the process!
(446)
About Emlee Taylor
Growing up all over the world gave Emlee Taylor an opportunity to see the incredible differences the Lord created in humanity; and even better, the passions we all share as members of the human race: love for family, faith, & a desire to make a difference. Emlee lives life with passion—focusing her time now on raising four children and teaching them to recognize truth and to live true to that truth, regardless of others' expectations. Emlee is passionately in love with her bestest friend and husband of almost 20 years. 
Twitter •