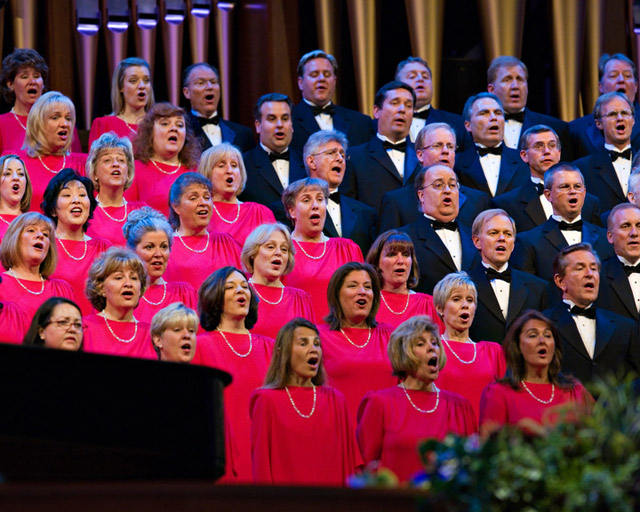 It is easy, in church, to find myself singing the hymns without really giving them any thought. However, I started a project this past December that is causing me to think about the words to the hymns I sing each week. My husband bought me a keyboard because I've always wanted to learn to play the piano. I knew I wouldn't be any good at it for a variety of reasons, but I felt that since it was something I wanted to do, it shouldn't make any difference whether or not I'd be good at it. I wasn't looking to be a concert pianist or even a church pianist. I just wanted to play for fun.
For that reason, I decided not to use a teacher, even though my Mormon congregation has two very talented instructors. Mormon is a nickname people sometimes use when they are talking about people who belong to The Church of Jesus Christ of Latter-day Saints. It's fine to use it to describe the people, but Mormons always ask that it not be used in place of the name of the Church.
Using Hymns to Learn Piano
Our church has a keyboarding course that teaches people how to play using Church hymns. You can use it with a teacher or you can teach yourself to play. I ordered it and went to work. As I anticipated, it was a very slow and tedious process and I'm sure all the six-year-olds in church are learning to play much faster than I am. However, I realized that slowness had a unique benefit. Read more
There is a fascinating story in the Book of Mormon about a man named Sherem. He is the first of a number of anti-Christs that appear in this book. An anti-Christ is someone who knowingly tries to convince people there is no Christ—even when they know that isn't true.
If you've been following this series, you'll remember that we've been studying the teachings of a man named Nephi. We are skipping a lot of great stuff now in order to get closer to the most important part of the Book of Mormon and today we're reading the works of Nephi's brother Jacob. When he began to keep the records, he said that God told him to keep those records that testified of Jesus Christ, because they were the most precious of all teachings.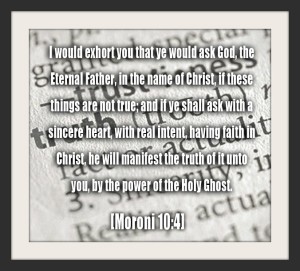 Follow along as we read about Sherem in the Book of Mormon free online.
Anti-Christ in the Book of Mormon
Jacob noted that under the next kings, the Nephites started turning away from Jesus Christ. A man named Sherem showed up and began teaching the people that Jesus Christ would not come to earth as the prophets had testified. He told people whatever they wanted to hear (which is usually whatever makes salvation seem easy and without sacrifice of worldly pleasure) in order to lead them away from the church. He succeeded, but he really wanted to teach Jacob, knowing Jacob had a personal testimony of Jesus Christ. His plan was to use his power of speech to mesmerize Jacob into losing his testimony. He was also very learned and thought he could reason him out of a testimony.
What he didn't understand was that a true testimony is pretty unshakable if you are living according to your faith. Jacob knew Christ was real. He'd received personal revelation, he'd seen angels, and he'd personally heard the voice of the Lord speaking to him. He lived his faith and knew its value. His faith was unshakable because he had chosen to make it that way. Read more
From early in religious history, God has offered periodic signs of spiritual events. Non-believers, learning of these signs, often demand signs to try to make fun of believers. Others claim they would believe if God would send them a sign.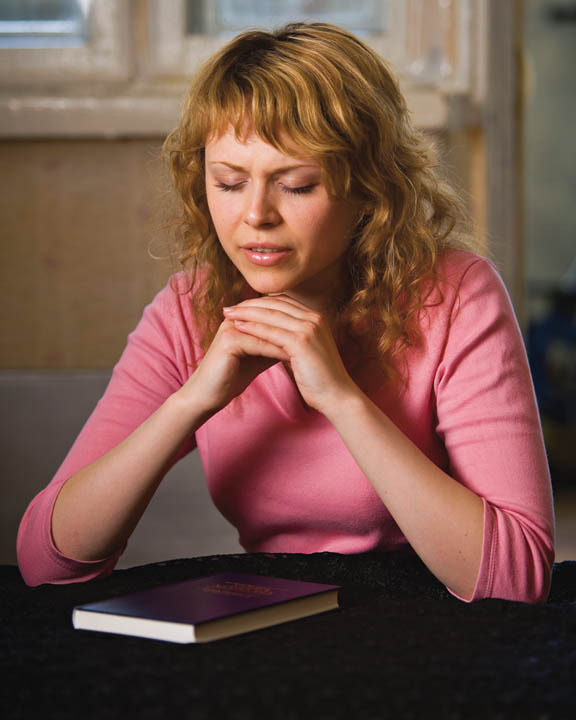 Sign can play a significant role in the lives of Christians, but only when used correctly. God provides signs, but we are not to ask for them. For instance, religious people on both continents watching for the birth of Christ waited for a new star to appear. Nephites on the American continent, who could not see the events of the Savior's mortal life, were also given signs of His death so they could prepare for His visit to Him.
In the Book of Mormon, (Helaman 14) we see an example of how signs were abused. A prophet named Samuel the Lamanite had preached the coming of Jesus Christ. God had revealed signs believers could watch for to known when Jesus was born. Many had been converted by his preaching, but others chose not to believe. The prophets continued to encourage people to watch for two days and a night in which there would be no darkness in that land and the new star would appear. They were told it would happen five years from when Samuel first made the prophecy. Read more
Today, the definition of truth seems to be under attack. Many have rejected the idea that there are any absolute truths and that truth is either entirely individual or put to a popularity vote. This ignores, of course, the fact that there have always been absolute truths and that popularity or wishful thinking can't make them disappear. We cannot make the law of gravity disappear by deciding not to believe in it and we can't change God's laws by choosing not to accept them either. "The thing about truth is that it exists beyond belief. It is true even if nobody believes it. … There is indeed such a thing as absolute truth—unassailable, unchangeable truth." President Dieter F. Uchtdorf told an audience of young adults in January 2013. He is the Second Counselor in the First Presidency of the Church.
Absolute truths have long helped to hold the universe together. They prevent people from murdering others, they remind us to be kind, and they direct our attitudes towards those we love. The Bible outlines basic absolute truths—truths that impact our eternal well-being and do not change—no matter how our attitude towards those things change. Read more
A personal response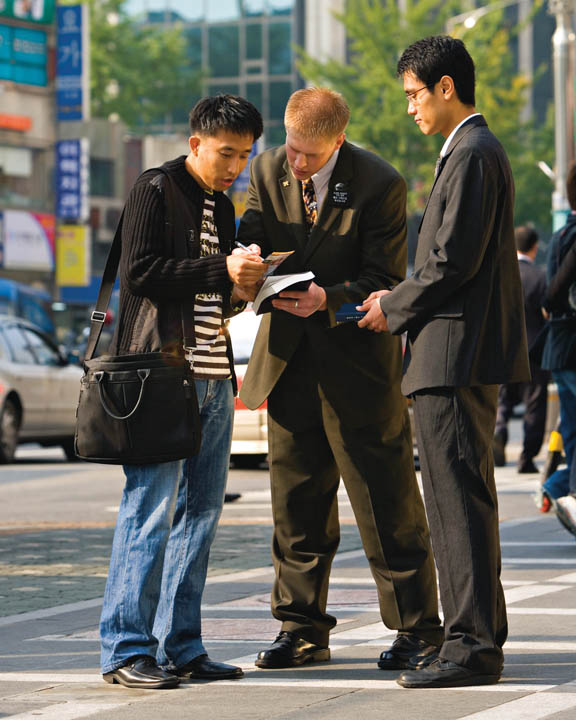 Most people are familiar with the sight of Mormon missionaries riding bikes, walking the neighborhoods, or knocking on doors. The men are dressed in suits, white shirts, and ties. They have short hair. The women are in dresses or skirts that fall below the knee. Most are young adults, but some are retired couples. And Mormons don't wait to get called on missions. Many of them just love to share their beliefs with other people.
The correct name for the Mormon church is The Church of Jesus Christ of Latter-day Saints. Mormon is just a nickname once given Mormons by their enemies, but which Mormons themselves good-naturedly use, on occasion. The centerpiece of the church name explains the love Mormons have for missionary work. It is Jesus Christ's church and the Bible commands us to share His gospel. Read more
Although anyone can attend most Mormon services and activities without being a member, conversion is required to experience everything the Church has to offer. Mormonism is actually a nickname for The Church of Jesus Christ of Latter-day Saints and the principles of Mormon conversion are based on the teachings of Jesus Christ, whose mission is as central to Mormonism as His name is to the true name of the Church.
A book called True to the Faith: A Gospel Reference, which offers introductions to many Mormon principles, explains that conversion is not an event in Mormonism. It is a process. Simply announcing that we accept Jesus Christ as our Savior does not complete the process. Gaining a testimony that The Church of Jesus Christ of Latter-day Saints does not complete the process. Nor does baptism or confirmation as a member of the Church. Conversion, for a Mormon, is a life-long process, and even an eternal one. It may be why Pew Foundation studies often show Mormon teens and adults score higher than many other religions in various aspects of religiosity. An understanding that conversion requires constant effort and strengthening will naturally lead one to work harder at keeping the commandments, studying, praying, and improving faith. Read more
Many of the reviews of the Broadway's The Book of Mormon Musical claim it is only an attack on blind faith. The suggestion is, then, that the missionaries in the musical were operating on blind faith and that perhaps the converts were as well.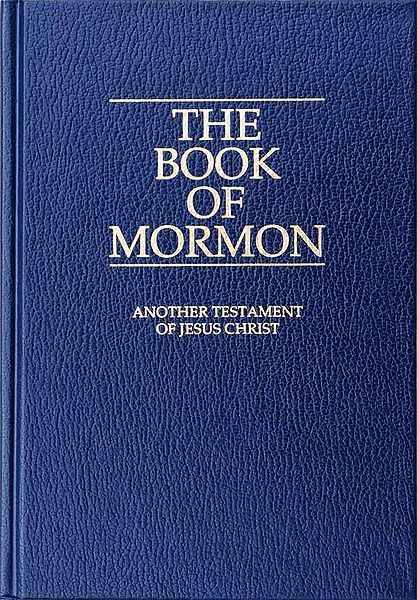 The musical features two young Mormon missionaries, one who wishes he'd been sent somewhere more fun and the other who knows nothing about his religion and so spends his time preaching Star Wars and Lord of the Rings. This is, of course, hardly a realistic portrayal of the typical Mormon missionary. Missionaries generally love being sent out of the country and the more unusual the place, the better. In addition, they are extremely well-educated in their faith.
Blind faith suggests basing faith on nothing at all. This is not what the truly converted Mormon does. First, by the time a missionary leaves for his mission at age nineteen, he knows far more than the average American teenager knows about his or her own faith. A recent Pew Forum study showed that Mormon teens were among the very few who could intelligently discuss their beliefs and were more likely to live it. Even a cursory review of Mormon teen life would have shown the composers that if they want ignorant missionaries, the Mormons aren't the place to look for them. Read more
Part one of a series
A new report from the Council of Churches states that while most church membership numbers are declining, Mormon membership is growing.  Mormons are the fourth largest religion in the United States and the church with the highest growth among the top ten this year and second among all churches reporting numbers.
Mormonism isn't an easy church to join. You have to participate in a series of "discussions" about the church first and complete assignments designed to help you learn what you're signing up for and to help you find out if the Mormon Church is true. To this end, you are required to pray and ask God to tell you, since God is the one source you can always trust when you want the truth. You are then asked to commit to living specific Gospel principles and to live a moral lifestyle.
Then, if that's not enough, you'll probably get put to work. The Mormon religion is a lay church, so we don't have paid ministers, organists, or other workers. This means everyone pitches in to help with one or two tasks. For instance, I assist a toddler with a disability in the toddler nursery each week.
Christmas has many symbols, but one of the most powerful is that of light. We put lights on our Christmas trees, lights on our homes, and lights on our tables. The lights often represent the star that led the way to the baby and then the child Jesus for those who knew what the star meant.
The light of Christ is another way for us to know how to follow Jesus, to find Him, and to recognize His divinity. LDS.org describes the light of Christ in this way:
"The Light of Christ is the divine energy, power, or influence that proceeds from God through Christ and gives life and light to all things. The Light of Christ influences people for good and prepares them to receive the Holy Ghost. One manifestation of the Light of Christ is what we call a conscience." Light of Christ Read more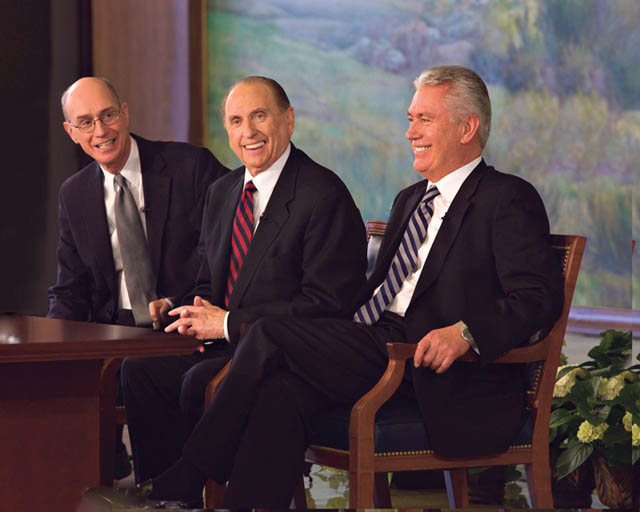 This is the fifth installment in a series of articles on Mormon prophets. The series is based on a talk given by Ezra Taft Benson, who was then a Mormon apostle. In the article, he outlines Fourteen Fundamentals in Following the Prophet.
The fourth principle Elder Benson teaches is: Fourth: The prophet will never lead the Church astray.
When people hear Mormons say this, they sometimes like to play the "What if" game: What if  the prophet tells you to rob a bank? What if the prophet tells you to commit suicide? The game demonstrates a lack of understanding of a very important principle in Mormon beliefs: the principle of personal revelation. Read more