This fourth part of The Nativity Story can be found in Matthew chapter 2 (KJV) of the Bible.
King of the Jews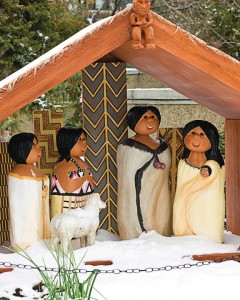 As was required by Jewish law, when the baby of Mary was eight days old He was circumcised and given the earthly name of Jesus. Mary remained in retirement for forty days following the birth of her son, as directed by Mosaic Law. Only then did both Mary and Joseph present their child, as was custom for the first-born male of every family, preferably in the temple when possible. Jesus had been born within five or six miles from Jerusalem where he was taken to be redeemed before the Lord.
It is not known how long after the presentation of Jesus in the temple passed (a few days, weeks, or months?) when Herod, the appointed king of Judah, heard reports of a Child of Prophecy, one destined to be King of the Jews, had been born. Into Jerusalem came strange men from afar asking, "Where is he that is born King of the Jews? For we have seen his star in the east, and are come to worship him." (Matthew 2:2)
Herod cried for his chief priests and scribes, demanding to know where, according to the prophets, this Christ was to have been born. "In Bethlehem of Judea," they told him. "For thus it is written by the prophet, and thou Bethlehem, in the land of Juda, art not the least among the princes of Juda: for out of thee shall come a Governor, that shall rule my people Israel." (Matthew 2:5-6)
This news worried and angered Herod. He was not willing to just give his control and power away, and certainly not to any baby. A plan formed in his devious mind and secretly he sent for the magi, the wise men, and asked them to go to Bethlehem, saying, "Go and search diligently for the young child; and when ye have found him, bring me word again, that I may come and worship him also." (Matthew 2:8)
Not knowing Herod's reputation they left Jerusalem, rejoicing when the new star was once again visible.
They found Mary, Joseph and the baby, whom they recognized as the Christ-child. They "fell down, and worshipped him: and when they had opened their treasures, they had presented unto him gifts; gold, and frankincense, and myrrh." (Matthew 2:11)
The gifts were significant to the magi. In the oriental lands these men were high in rank. It was the custom of their people to offer gifts to those even higher in rank, whether of a spiritual or a worldly nature. Remember, they did not offer gifts to Herod. Yet now they willingly, humbly knelt at the feet of a baby, to acknowledge him as a superior being.
The magi left, with every intention of keeping their promise to Herod, when in a dream they were warned that they should not return to him, and so instead they left for their own country another way.
Herod was furious when he realized the magi were not returning. After estimating how old he thought the child could be, Herod ruthlessly, maliciously sent out the order to slaughter all the children, not only in Bethlehem but in all the coasts thereof, from the age of two years old and under.
Heavenly Father protected His Son and sent an angel to Joseph, saying,
"Arise, and take the young child and his mother, and flee into Egypt, and be thou there until I bring thee word: for Herod will seek the young child to destroy him." (Matthew 2:20)
Herod never found the Christ-child, and when he died an angel went to Joseph to tell him it was safe to go home.
At the time of the Savior's birth, Israel was ruled by alien monarchs. The rights of the royal Davidic family went unrecognized; and the ruler of the Jews was an appointee of Rome.
Had Judah been a free and independent nation, ruled by her rightful sovereign, Joseph the carpenter would have been her crowned king, with the virgin Mary his queen; and his lawful successor to the throne would have been Jesus of Nazareth, the King of the Jews.
~~~~
For the first part of this story, read 'Behold the Handmaid.'
For a more in depth look into the life of Christ, I encourage you to pick up the book, 'Jesus the Christ' by James E. Talmage. Mr. Talmage is a former modern-day apostle of the Church of Jesus Christ of Latter-day Saints (Mormon Church), as well as a noted authority on the life of Jesus Christ.
The birth of Mary's baby was fast approaching, and at this time a decree went out from Rome ordering a taxing of all the people. It was a way to take a census upon which the basis of the taxation would be determined among the different peoples. Had the census been taken by the usual Roman method each person would have been counted at the town in which they currently lived. The Jewish custom, for which the Roman law had respect, required registration at the cities or towns claimed as their families respective ancestral homes.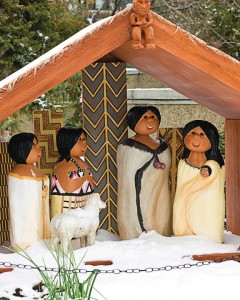 That is the reason Joseph had to leave for Bethlehem, with Mary choosing to go with him. Certainly the journey was long and hard, but no harder than the people of their day were used to.
Camping out was a familiar thing for travelers, a way of life for all. Because of this many shelters had been built along the way where weary travelers could lay out to rest. These buildings, known as Khans, offered the protection of walls and a roof, as well as water. Some of the larger ones even had an enclosed court for the beasts with enough water for all. These khans were very much a blessing for those who could get them.
Joseph and Mary found their way into Bethlehem and discovered the inns were all full. They were fortunate when one innkeeper told them of a khan nearby, one large enough to keep their animals in. On that night, in early springtime, Mary gave birth to her son, Jesus the Christ, and wrapped him in swaddling clothes, and laid him in a manger.
I can't help but think of their thoughts as they beheld the tiny baby. Could they even comprehend the mission that lay before Him, of how they would have to watch their son surpass them in every respect, only to watch as His life was cut down far too soon? Or were their only thoughts of what a blessing this little one was to them, their hearts full of love and peace, grateful He was healthy and safe in their arms?
At this time of the year it was common to find shepherds watching over their flocks grazing in the hills just outside Bethlehem. Unto certain of these shepherds came the first proclamation that the Savior had been born.
"And lo, the angel of the Lord came upon them, and the glory of the Lord shone round about them; and they were sore afraid. And the angel said unto them, Fear not: for, behold, I bring you good tidings of great joy, which shall be to all people. For unto you is born this day in the city of David a Savior, which is Christ the Lord. And this shall be a sign unto you: Ye shall find the babe wrapped in swaddling clothes, lying in a manger." (Luke 2:10-12)
And suddenly there was with the angel a multitude of heavenly host praising God, and saying, "Glory to God in the highest, and on earth peace, good will toward men." (Luke 2:14) How incredible a visitation for a few lowly shepherds to be blessed with. And even more of a blessing was the gift of a sign, which they had not asked for, but was given freely to guide them in their search.
These men didn't wait, but went quickly, not just believing, but knowing what was told to them was true. "Let us now go even unto Bethlehem, and see this thing which is come to pass, which the Lord hath made known unto us." (Luke 2:15) And they found the baby, lying in a manger, just as the angel had said. Then they went out and testified of what they had seen.
~~~~
This is part three in The Nativity Story (Behold the Handmaid is part one). I wrote it several years ago as part of a lesson for my Young Women (girls 12-17) in the Church of Jesus Christ of Latter-day Saints, or Mormon Church. It was taken from Luke chapters 1 and 2, as well as the inspired work 'Jesus the Christ' by noted authority James E. Talmage, a former modern-day apostle of the Mormon Church.
This is part two in a version of the Nativity story inspired by a lesson I gave to the Young Women (girls 12-17) of the Mormon Church (or the Church of Jesus Christ of Latter-day Saints) several Christmas's ago. I would encourage you to read Luke chapters 1 and 2, and Matthew 1 (KJV). All historical aspects are taken from the book 'Jesus the Christ' by noted authority James E. Talmage, former modern-day apostle of the Mormon Church.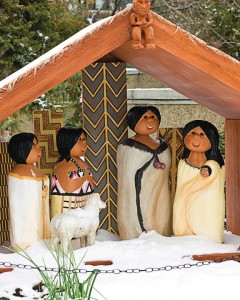 Joseph. . .Fear Not
Mary stayed with Elizabeth and Zacharias for three months before heading back home. Try to imagine what the journey must have been like. Did her parents already know she was pregnant? If not, what would they say? And what was she going to tell Joseph? Knowing how hurt he'd be – would he even give her a chance to explain? A betrothal was just as binding as the marriage covenant, and the betrayal of such severe.
Mary would have been about six months along by now, her condition obvious. Can you see Joseph, excited beyond words that Mary had returned after being gone for so many months? He must have missed her terribly. What do you think happened when he walked into the room? Did he welcome her immediately, not noticing her swollen belly? Or as she stood to greet him was he stunned, incapable of moving? Did they quarrel – Mary frantic to make him understand and Joseph so hurt he couldn't hear what she was saying? Did Joseph turn and run away, unable to face what he thought to be unspeakable betrayal?
I would suppose neither of them slept very well that night, both unsure of what to do next. Mary must have known that as the mother of the Christ-child nothing could be done to hurt her. No, the truest wound was in knowing that at any time Joseph, the man she was counting on to protect her, would put her aside. Jewish law provided for the annulment of a betrothal in one of two ways – by a public trial and judgment, or by private agreement. Joseph was a good, kind man and truly loved Mary. He did not want her to face public humiliation and embarrassment. He had decided to annul the betrothal in as much privacy as possible, though the thought of doing it rested heavily on his heart.
That was when the angel of the Lord appeared to him, though this time the visitation was in a dream. The angel said,
"Joseph, thou son of David, fear not to take unto thee Mary thy wife: for that which is conceived in her is of the Holy Ghost. And she shall bring forth a son, and thou shalt call his name Jesus; for he shall save his people from their sins. Now all this was done, that it might be fulfilled which was spoken of the Lord by the prophet saying, 'Behold, a virgin shall be with child, and shall bring forth a son, and they shall call his name Emmanuel, which being interpreted is, God with us.'" (Matthew 1:20-23)
Oh the elation Joseph must have felt upon waking. The woman he loved was carrying the Messiah. Was he ashamed of his first reaction? Did he rush right over to her house, hoping she could forgive him? Did he sit there in awe of the woman in front of him, and wonder at the child and mother placed under his protection? Was he scared of not living up to his Lord's expectations as the guardian of this most heavenly son?
As the angel had directed, Joseph quickly set about making the marriage happen as swiftly as possible in order to give Mary the protection of his name, for it was obvious to all she was soon to deliver her child.
(The Nativity Story Part 1: Behold the Handmaid)
The following story is one I wrote up several years ago when asked to do a lesson for my Young Women class (girls 12-17 in the Mormon Church) one Christmas. I can testify every word was inspired, and it is Christ to whom I dedicate it.
The historical aspects of this work are taken from the inspired work "Jesus the Christ" by James E. Talmage, noted authority on the life of Jesus Christ, and Luke chapters 1 and 2 in the King James Version of the Bible.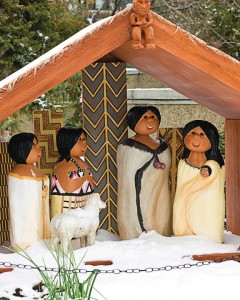 Behold the Handmaid
In a small village called Nazareth there resided two very special young people. One was a handsome young man in his early twenties, a carpenter, named Joseph. Joseph considered himself to be a very fortunate man, for he had been betrothed to his cousin's daughter, Mary.
On one particular night Mary had been sleeping when a most remarkable thing happened – an angel appeared. He spoke unto her, saying,
"Hail, thou that art highly favored, The Lord is with thee: blessed art thou among women. Fear not, Mary: for thou hast found favor with God. And, behold, thou shalt conceive in thy womb, and bring forth a son, and shalt call his name Jesus. He shall be great, and shall be called the Son of the Highest: and the Lord God shall give unto him the throne of his father David: and he shall reign over the house of Jacob for ever; and of his kingdom there shall be no end." (Luke 1:28-33)
Mary, who was only in her late teens, accepted the words of the angel, and had only this to ask:
"How shall this be, seeing I know not a man?" (Luke 1:34)

"And the angel answered and said unto her, 'The Holy Ghost shall come upon thee, and the power of the Highest shall overshadow thee; therefore also that holy thing which shall be born of thee shall be called the Son of God.'" (Luke 1:35)
Before Mary could take all this in the angel also spoke of her cousin Elizabeth, who had been barren and was well past child bearing years, but was now blessed with a baby.
"For with God nothing shall be impossible." (Luke 1:36)
Mary answered this, saying,
"Behold the handmaid of the Lord; be it unto me according to thy Word." (Luke 1:38)
The angel Gabriel departed, leaving Mary alone in her tiny room to ponder the incredible news. Can you imagine her thoughts at this time? All her life she'd been told of the coming of the Messiah and knew of the circumstances by which he would come. She knew herself to be of the proper lineage. Perhaps she had dreamed, not once, but many times that it could be a blessing bestowed upon her, all the while never truly believing it would actually happen.
But it was happening, and she had a heavy responsibility laid on her shoulders. How long did she live with the secret before taking leave of Joseph and her family, departing for another city where her cousin, Elizabeth, lived? What hopes lay in her heart, that this woman, who she may not have known very well at all, would understand, could comprehend what had happened to her? The angel Gabriel had told Mary, Elizabeth was also pregnant after having been barren. Could they find comfort with each other, a comfort that only womanhood could provide?
While in her sixth month Elizabeth received a surprise. Her young cousin, Mary had come to visit. At Mary's salutation something amazing happened – Elizabeth felt the quickening of the spirit of the baby growing inside her belly, as it moved in response to the voice of the Messiah's mother. Did Elizabeth shout out her knowledge right away? Or did she invite her weary cousin inside, giving her refreshment, before saying,
"Blessed art thou among women, and blessed is the fruit of thy womb. And whence is this to me, that the mother of my Lord should come to me?" (Luke 1:42-43)
The relief Mary must have felt at those words. She had traveled all this way at the angel's bidding, not knowing what would wait for her there. The words must have poured out of her mouth as she said,
"My soul doth magnify the Lord, and my spirit hath rejoiced in God my Savior. For he hath regarded the low estate of his handmaiden: for, behold, from henceforth all generations shall call me blessed. For he that is mighty hath done to me great things; and holy is his name. And his mercy is on them that fear him from generation to generation. He hath shewed strength with his arm; he hath scattered the proud in the imagination of their hearts. He hath put down the mighty from their seats, and exalted them of low degree. He hath filled the hungry with good things; and the rich he hath sent empty away. He hath holpen his servant Israel, in remembrance of his mercy; as he spake to our fathers, to Abraham, and to his seed forever." (Luke 1:46-55)
This ends part one of The Nativity Story. For a more in depth look I encourage you to read Jesus the Christ by James E. Talmage.
One of the blessings of being a member of the Church of Jesus Christ of Latter-day Saints (a Mormon) is the ready access to the book of scripture known as the Book of Mormon.
The Book of Mormon is a companion volume to the Holy Bible. As Mormons, we revere both these books as scripture. I'm so grateful for them! And the Book of Mormon helps me to understand so much about the Lord and His purposes for me.
From the Book of Mormon, I learn how much the Lord really does love His children. In 2 Nephi 2:25 I learn that there was a purpose to Adam's fall and that the Lord intends for us to have joy – even here in mortality!
From the Book of Mormon, I learn that the Lord desires to bestow great blessings upon His children. In 1 Nephi 17:3 we read:
"And thus we see that the commandments of God must be fulfilled. And if it so be that the children of men keep the commandments of God he doth nourish them, and strengthen them, and provide means whereby they can accomplish the thing which he has commended them; …"
And from the Book of Mormon, we read of the pending destructions for those amongst God's children who cause great harm to others. Regarding all unrepentant sinners, we learn this from the Book of Mormon:
"For behold, the Lord saw that his people began to work in darkness, yea, work secret murders and abominations; therefore the Lord said, if they did not repent they should be destroyed from off the face of the earth …." (Alma 37:22).
Then speaking of interpreters created by the Lord to interpret ancient scriptural records, the Lord's prophet says:
"And now, my son, these interpreters were prepared that the word of God might be fulfilled, which he spake, saying:

"I will bring forth out of darkness unto light all their secret works and their abominations; and except they repent I will destroy them from off the face of the earth; and I will bring to light all their secrets and abominations, unto every nation that shall hereafter possess the land" (Alma 37:24-25).
The Book of Mormon prophet that recorded these words was none other than Alma. He was speaking both of individuals during his day AND of future inhabitants of the Americas. As he completes this portion of his testament, he shares these tender words to his son:
"O, remember, my son, and learn wisdom in thy youth; yea, learn in thy youth to keep the commandments of God" (Alma 37:35).
The Lord desires to bless all of His children. But He will stand by only so long if some of those children are bent and determined in hurting others. If the inhabitants of the world, especially here in the Americas, do not repent from such deeds, the day will come when the Lord will step in to stop the impenitent.
Oh, may we repent as a people of those things which are not appropriate in the sight of God! The Lord truly desires that we experience joy, as we read above in 2 Nephi 2:25. The Book of Mormon helps my understanding of the Bible's teachings in learning to have just that – joy that awaits for me from our God!
Oh, how important to listen to the warnings of God contained in the Holy scriptures, both in the Holy Bible and in the Book of Mormon. I invite you to explore both now. Simply click on these links:
One final question, though. How can you know all of this is true? Visit this link to find the answer.
As Mormons, or members of the Church of Jesus Christ of Latter-day Saints, we believe in prophets. The Lord has used prophets many times throughout the history of the world to teach His children proper living (see Amos 3:7.)
The good news for today is that the Lord still follows that same pattern! There is a prophet on the earth that speaks for God, just as Moses or Abraham did so long ago.
Gordon B. Hinckley is the name of the Lord's prophet today. He is a soft-spoken man, one who is deliberate in his desires to share the good news of Jesus Christ with the world. You can find many of his discourses and teachings here at this link.
In the December 2007 magazine publication of the Church, called the Ensign, the featured article is written by President Hinckley. Here is just a snippet so that you can get a little bit of an idea of the tremendous nature of this man of God.
"Do you want a spirit of love to grow in the world? Then begin within the walls of your own home. Behold your little ones, and see within the wonders of God, from whose presence they have recently come. . ." (Gordon B. Hinckley, "These, Our Little Ones," Ensign, Dec 2007, 2-7)
Throughout the article, this man of God addresses a growing evil in our society – the abuse of children. He speaks of the Lord's concern for those who abuse the little ones amongst us; he speaks of the Lord's tender desires for those little ones.
The thing I found fascinating in this article is that President Hinckley gives four imperatives that are so profound and yet so simple to do if we are to care well for our children. These "Four Imperatives" are:
1. Love them.
2. Teach them.
3. Respect them.
4. Pray with them.
President Hinckley mentions a bumper sticker he'd once seen – quote: "Have your hugged your child today?" So I ask of us, Have we hugged our children today?
Time is so fleeting. And so much of what we get wrapped up in, if closely examined, might make us blush. Very few on their future deathbeds will likely utter, "I wish I'd spent more time at the office!"
What is it about death that forces us to stare reality in the face? Thus, I'm so grateful for the sage and kind words of a prophet today that pleads with people to come to their senses. We are to begin at home if we want the "spirit of love to grow in the world", as quoted from President Hinckley above.
President Hinckley also shares a quote in his discourse from an early Mormon prophet, Brigham Young, as saying:
"A child loves the smiles of its mother, but hates her frowns. I tell the mothers not to allow the children to indulge in evils, but at the same time to treat them with mildness …

"Bring up your children in the love and fear of the Lord; … never allowing yourself to correct them in the heat of passion; teach them to love you rather than to fear you." (Ibid.)
Oh, may we hearken to these wise counsels and love well the little ones amongst us to avoid otherwise frightening consequences. (Matthew 18:6)
The Lord loves His little ones. We are to care for them as if He were present in all our doings – for one day we will find He was and is more present than we might recognize currently.
(To read the full text of President Hinckley's inspiring discourse on how to be a better parent, click here.)
Too often in the world today, we hear people bragging of how they "won" and gained more power for themselves – by hurting someone else, or by manipulations or negotiations done to get their way, or by any number of other methods. But what about nice things that we do for people?
Sure, the Savior told us that we shouldn't do good things and then go around bragging about them in order to get recognition and gain power for ourselves that way: "Therefore when thou doest thine alms, do not sound a trumpet before thee, as the hypocrites do in the synagogues and in the streets, that they may have glory of men. Verily I say unto you, They have their reward." (Matthew 6:2) But shouldn't acts of kindness carry more power with them than acts of unkindness?
Today I was returning a big stack of library books to the library. I'd purposely taken them to a book drop I could park by, because otherwise I wouldn't have been able to carry all the books. (It did not occur to me until later that I could have carried my books in a bag.) When I got to the book drop, I realized that I was going to have to free up one of my hands somehow in order to pull down the door and put the books in. Just as I was wondering exactly how I would do this, a man stopped and opened the door on the book drop for me. He was very cheerful, and I thanked him, and I left feeling happier than I'd been when I started.
He could have pretended he didn't see me. He could have told himself he was in a hurry and he couldn't help me. He could have refused to help me because, after all, it was my own fault I'd carried so many books to the book drop with me. Any of these excuses would have allowed him to finish his own errands more quickly. I'm sure I've made similar excuses myself, numerous times.
But he didn't. It wasn't a big thing that he did, and I probably even could have figured out a way to get my books in the book drop myself. But his kind deed left me feeling good. It left me in a mood to turn around and do something nice for someone else. Just think of the power that even one good deed can create, if each recipient goes and helps someone else.
King Benjamin, a prophet in the Book of Mormon, gave a powerful talk on the importance of helping others. He said, in part,
16 And also, ye yourselves will succor those that stand in need of your succor; ye will administer of your substance unto him that standeth in need; and ye will not suffer that the beggar putteth up his petition to you in vain, and turn him out to perish.

17 Perhaps thou shalt say: The man has brought upon himself his misery; therefore I will stay my hand, and will not give unto him of my food, nor impart unto him of my substance that he may not suffer, for his punishments are just-

18 But I say unto you, O man, whosoever doeth this the same hath great cause to repent; and except he repenteth of that which he hath done he perisheth forever, and hath no interest in the kingdom of God.

19 For behold, are we not all beggars? Do we not all depend upon the same Being, even God, for all the substance which we have, for both food and raiment, and for gold, and for silver, and for all the riches which we have of every kind? (Mosiah 4:16-19)
Here King Benjamin is telling us that as disciples of Jesus Christ, we must help others. That is what the Savior would do Himself. And even though sometimes people bring upon themselves their misery, it is not our place to determine whether someone needs help or not. For, in the end, we are all beggars. The Lord has given each of us everything that we have; we did not create it ourselves.
So think of the acts of kindness that you've been a recipient of. You can probably come up with quite a few. And then, just as we've been the recipients of so much goodness, particularly from our Father in Heaven, we need to reach out and help others. Even just with small acts of kindness.
You may be familiar with the idea of clean-cut, clean-shaven young men in dark suits with name tags being missionaries for the Church of Jesus Christ of Latter-day Saints. That's probably because there are over 40,000 of them right now serving in areas all over the world. But you may not have known that women in the church serve missions, too. They make up about 13,000 of the Church's proselyting force.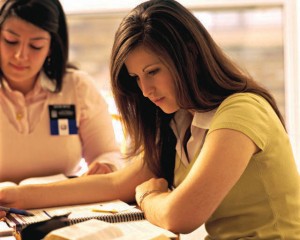 Unlike the young men who generally begin their missionary service at age 19, a woman is eligible to begin her missionary service at age 21 and will serve for 18 months. Because the church does not pay its missionaries, young women usually begin saving at an early age in order to be able to provide for their own living expenses. Depending on where they live and where they are called to serve, the new missionary will attend one of 17 Missionary Training Centers (MTCs) around the world. There they will immerse themselves in scriptures and doctrine, learning how to trust the Lord, to teach and possibly even learning a foreign language. After 3 to 8 weeks of training, they leave the MTC and head to the corner of the world that they will come to know and love over the next year and a half.
M. Russell Ballard has said:
A full-time mission is totally appropriate for a young woman, if that is what she wants to do and she is worthy. Holding the priesthood comes with the obligation for young men to carry the message of the Restoration to the world. Young women are invited to participate in missionary work as it is appropriate to their circumstances. If they have prospects for marriage, that is a higher calling. But young women who are in a position to serve make great missionaries. They are good teachers, they have empathy, and they can relate particularly well to women. I don't think that we have a mission anywhere in the world where the mission president wouldn't be thrilled to get more sister missionaries.
(M. Russell Ballard, "How to Prepare to Be a Good Missionary," New Era, Mar 2007, 6–11)
In addition to these young sister missionaries, a woman may decide to serve a mission later in life, too. She may be part of a missionary couple with her husband, if she is married or as a single senior sister missionary if she is not. There are many types of missionary service available to these sisters. They may enjoy a service mission or a mission that focuses on "health, welfare, or other needs." They may serve close to home, volunteering as needed in their area. Or they may travel to the other side of the world to serve.
Regardless of their age, mission, or type of service, the missionary experience for women can be some of the most challenging work that they undertake in their lives. It can also be the most rewarding.
"Si necesitamos profetas para los primeros días, ¿por qué no los necesitamos para los últimos días?"
"¿Cuál es el punto de tener una familia si no puede tenerlo para siempre? No quiero estar en el cielo si no estás conmigo ".
"¿Por qué sigo sintiendo como si hubiera vivido antes?"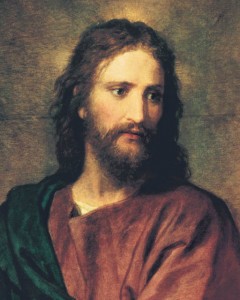 Este tipo de preguntas mantuvo maestros de Escuela Dominical impugnada o molesta cuando yo era niño y adolescente en busca de una iglesia. Desde que era pequeño, me encantaba ir a la iglesia. Desde que mis padres tenían diferentes religiones, y rara vez se reúnen a la iglesia, fui con alguien que me llevaría. Estaba lleno de preguntas y al parecer extrañas ideas.
Medida que fui creciendo, va a sólo una iglesia ya no se cumple. He desarrollado un intenso anhelo de encontrar la única iglesia verdadera. La mayoría de las iglesias me dijo que todas las iglesias eran ciertas, pero que no tenía sentido para mí. Cierto es cierto. Todos ellos enseñan cosas diferentes y si las doctrinas son lo suficientemente importantes como para enseñar, yo sabía que eran lo suficientemente importante que Dios quería que supiéramos lo que era verdad. El que Dios estaba buscando era amable, cariñosa y honesta, y por lo tanto, yo sabía que Él me decía lo que estaba bien, tan pronto como me di cuenta de donde estaba.
Yo descartado iglesias que atacó a otras religiones, porque quería una iglesia que tenía mucho que decir acerca de sus propias creencias su liderazgo no tenía tiempo para preocuparse de las otras religiones. Yo descartar aquellos con los dioses duras, sin amor. Podía sentir su amor. Dios mío sería un amor uno. Yo descartado iglesias sin reglas. Me gustó reglas. Si Dios es mi Padre, entonces tenía que tener reglas, al igual que mi padre hizo. Los buenos padres tienen reglas.
Con el tiempo, me di cuenta de la Iglesia de Jesucristo de los Santos de los Últimos Días. A la edad de diez años, mientras visitaba el centro de visitantes en un templo con mi familia, aprendí sobre el Libro de Mormón y sentí algo tan fuerte que apenas podía soportarlo in Fuera lo que fuera que estaba sintiendo, yo quería quedarme para siempre y algo muy adentro me dijo que era sobre el libro del misionero estaba discutiendo. Estaba abrumado por lo que no recordaba nada más de la gira, pero la alegría extraordinaria que el libro me dio. Al final de la gira, el misionero le dijo a mi padre se sintió impresionado que me diera una copia. Mi padre se sorprendió de que yo había sido escogido de un grupo muy grande, pero él sabía que yo amaba los libros de todo tipo y me preguntó si yo quería. Asentí con la cabeza, demasiado feliz para hablar. Tomé el libro y lo sostuvo cerca de mi corazón, con la esperanza de mantener el interior sentimiento.
En los próximos años, conocí a los miembros de la Iglesia y se enteró de partes y piezas acerca de sus creencias. Empecé a notar que algunas de las creencias que había desarrollado en mi propia se practicaban en su iglesia. ¿Cómo había sabido de ellos? Ellos creían que las familias fueron para siempre. Para mí, este es un aspecto fundamental de mi búsqueda. Sin amor a Dios mi familia me arranca de mis brazos por la eternidad y luego me dicen que iba a ser más felices que yo nunca antes, pasar la eternidad sin ellos. Eso sonaba cruel, y mi Dios no era cruel. Yo sabía que me daría la oportunidad de estar con mi familia para siempre.
Finalmente, un amigo me invitó a ir a la iglesia y ver por mí mismo lo que los mormones se trata. Un punto de inflexión se produjo cuando otro amigo me enseñó a orar para saber si la iglesia era la verdadera. Hasta entonces, yo había tratado de abordar el proyecto intelectual, con una larga lista que me ha dicho nada al final. La respuesta no fue instantánea, pero con el tiempo, que fue instruido por Dios para unirse a la iglesia. Estaba un poco preocupado, ya que todavía no sabía que era verdad, aunque yo esperaba con todo mi corazón que era, pero me había planteado a confiar en Dios, y así lo hice como lo pidió, y fue bautizado cuando era diecisiete años. Continué rezando y pasado de la esperanza de que era verdad, a pensar que era verdad, y luego a creer que era verdad. Aproximadamente un año después del bautismo, sabía que la iglesia era la verdadera. Yo sabía que tan bien me sorprendió lo real que era. Me enteré de que no todo el conocimiento viene a través del cerebro, y comenzó a confiar.
Había sido muy difícil para mí para apagar el intelecto, después de haber sido elevado a analizar todo. Yo nunca había confiado realmente nada hasta que yo antes había encontrado la prueba intelectual del mismo la información. Era importante para mí renunciar a esta necesidad de estar a cargo porque me tenía que aprender a confiar en Dios completamente, incluso cuando yo no tenía todas las respuestas. Tenía que aprender a escuchar su voz y obedecer sus mandamientos, y esto sólo viene a través del Espíritu Santo, no a través de listas, estudios y análisis. Aprendí a conocer cuán completamente me ama y quiere que yo regrese a él.
Con los años, me he enfrentado retos y preocupaciones. Dios no siempre hace las cosas como yo pensaba que debía. No siempre me dan lo que piden, ya que lo que me pidió fue que no siempre el mejor. La vida no llegó a ser perfecto, como yo había pensado que sería. La gente ha tratado de alejarme y plantar dudas. Ha sido el personal de uno-a-uno, de corazón a corazón conversación aprendí a tener con Dios en el principio que me ha permitido mantenerse fuertes, para estar donde Dios quería que yo fuera, y saber sin lugar a dudas. Mi conversión se inició con un Libro de Mormón, pero al final, siempre era acerca de la oración y la fe. He aprendido que la felicidad se encuentra en saber y el hacer lo que Dios quería, no en mis datos y cifras.
Siento que mi testimonio es tan fuerte porque yo sólo escuchaba a Dios, no el hombre, en la toma de mis decisiones. Al final, la única opinión que importa es Dios y eso es lo que mi proceso de conversión a largo me enseñó.
I have seen countless depictions of the birth of Christ via paintings, books, Hollywood movies and Church productions. But there is precious little detail about His actual birth. And as a woman who has given birth seven (going on eight) times, I can't help but think of Mary at that time and try to identify with her and try to imagine what she must have been thinking and feeling.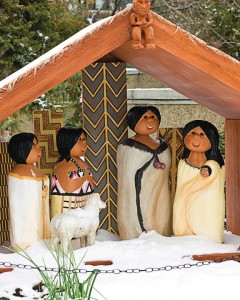 Surely she must have known that there was a chance that her baby would be born sometime before they returned to Galilee from Bethlehem for the census. Imagine that journey that probably actually took place in the spring rather than in winter. The average temperatures at that time of year range from the 50s to mid-60s. There is usually not much precipitation but the humidity is at about 60%.
In many of the media productions, Mary is already in hard labor by the time they arrive in Bethlehem. But in Luke 2:6, the account just says that "while they were there, the days were accomplished that she should be delivered." The distance between Galilee and Bethlehem is about 80 miles. That would have taken at least a week to travel. And there is Mary, heavy with child. I imagine that she might have had the common ailments that women today suffer in late pregnancy, sciatic nerve pain, heartburn, fatigue, Braxton hicks contractions. I imagine that she might have switched between walking and riding. Walking would have been difficult with the uterine pressure she might have been feeling, and the loose ligaments in her hips from the hormone relaxin. Walking would also have increased the frequency of contractions. It probably would have been hard for her to catch her breath because her lungs couldn't expand all the way. So perhaps she rode part of the way. But sitting bareback on a beast of burden wouldn't be comfortable for long and so I imagine that she would have opted to walk again.
However her labor started, it's clear that at some point in Bethlehem she was in hard labor. She and Joseph must find some place to deliver the Christ child. The scriptural account (Luke 2:7) says nothing more than that Mary "brought forth her firstborn son" and that she "laid him in a manger; because there was no room for them in the inn." Bethlehem must have been packed with people coming to be counted for the census. I have no doubt that most rooms were taken. In addition to those difficult circumstances however, it must not have helped that Mary was probably obviously in labor at that point. The Hebrew laws regarding women with "issues of blood" (see Leviticus 15:19-23)and specifically regarding the state of uncleanness after giving birth (see Leviticus 12) would have made it necessary for everyone she came in contact with–or anyone who had even touched something that she touched–to ritually wash themselves, being unclean until evening.
And so they ended up in a stable, more like a cave than a barn, with the animals. Mary and Joseph were probably much more used to the smell of animals and being in close proximity to them than a city girl like me. But no matter how much privacy that stable provided, I can hardly imagine that she would have been comfortable in there with flies buzzing around and being on a stone or packed dirt floor no matter how much straw could be piled up around and underneath her.
And what did Joseph do? Would he have followed the strict Hebrew law regarding the touching of women with an issue of blood? Or would he have gone against convention and attended to her needs anyway? Were they alone, just the two of them? Or were there midwives (Ex. 1: 15, 17-21) available that they were able to call upon to attend Mary? Surely Mary might have been apprehensive—as any first time mother might be at the time of delivery. And here she was separated from her friends and family and delivering this precious babe in a stable. Was she full of faith and wonder and awe? Or was she mostly concentrating on the intensely physical and instinctual work of delivery?
I imagine that like most mothers, she was completely wrapped up in the baby after He was born. She might have touched His face tenderly and held her finger in His hands. She must have breastfed Him soon. Every mother thinks their own baby is beautiful and special. But she knew that He was even more so, different from every other baby. The scriptures tell us that Mary "kept all these things, and pondered them in her heart" (Luke 2:19). This paints a picture of a quiet and contemplative Mary. How much did she understand of His life's mission? What is it like to read the scriptures about the sufferings that your child will experience (Isaiah 53:5)? What did she think when Simeon blessed her, but prophesied that a sword would pierce through her own heart (Luke 2:35)? Could she imagine that she would witness His death on the cross (John 19:25)?
I don't know the answers to these questions about what Mary was thinking or feeling. But I know that asking the questions helps me to understand her a little better and makes the story of His birth come alive to me. When I look into the sweet faces of my own babies it breaks my heart to think of the trials and temptations and sufferings that they will face. It makes me want to try even harder to love the Savior and to be more perfect so that I can make my burden of sin as light on Him as possible.