Not everyone is born into a "happy family." Although, some are and it is a joyous thing. Those families not only seem to function well, they actually do function well. When I asked my seminary students this week about joyous families, they described them in these terms: They're happy. They're righteous.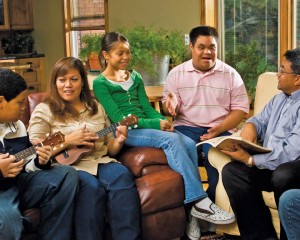 When I asked them to define a "righteous" family, they then started becoming more precise. "A righteous family is one who starts the day praying together … every day." Another student mentioned, "They consistently have Family Home Evening – every week." Another student said, "They read scriptures together every day, and pray together before they go to bed."
This reminded me of what Elder Jeffrey Holland recently stated in a worldwide broadcast for the Church of Jesus Christ of Latter-day Saints. The theme for the meeting was Building Up a Righteous Posterity. Elder Holland spoke in a discourse entitled, "Ongoing Emphasis on the Family." He gave an excellent analogy about the patterns within families, especially as pertaining to righteousness.
He spoke of his service-minded mother. Elder Holland's family could not afford store-bought clothing. His mother would attempt to replicate the shirts in the stores. She did her best, but trying to invent a shirt without a true pattern made the final outcome quite unpredictable, let alone the additional shirts she made copying her first try. Here is Elder Holland's additional comments as he paid tribute to his mother's sincere efforts and what he learned:
I think you can see my point and hers. We are bound to be in trouble if a shirt is made from a shirt that was made from a shirt. A mistake or two in the first product—inevitable without a pattern—gets repeated and exaggerated, intensified, more awkward, the more repetitions we make, until finally this thing I'm to wear to school just doesn't fit. One sleeve's too long. The other's too short. One shoulder seam runs down my chest. The other runs down my back. And the front collar button fastens behind my neck. I can tell you right now that such a look is not going to go over well in the seventh grade (Elder Jeffrey R. Holland, "Ongoing Emphasis on the Family," World Wide Leadership Meeting).
Elder Holland went on to compare his experience with these homemade shirts from his youth to attempting to build a successful family without God's laws. We might get a "shirt" from the experience, but life continues to feel further and further from where we'd like it. Yet when we base our families off the teachings of Jesus Christ, we are using a "true pattern" to create the end desire – a family that is happy. Some of those seams within the true pattern or gospel of Jesus Christ are:
Morning prayer as a family – every morning
Daily scripture study as a family – every day
Evening prayer as a family – every evening
Weekly Family Home Evening – consistently every Monday night
Church attendance – every Sunday
This simple practices over time will help break cycles of abuse. I've seen it happen. These simple practices, when consistently built into a family's life will help bring family members to happier and happier paths. I've seen it happen and know it is true. To read more about Elder Holland's talk, click on Ongoing Emphasis on the Family. To learn more about Jesus Christ, visit the new site focused on the Savior.
I love being a mommy. It is one of the biggest blessings in my life. But it is also one of the biggest responsibilities I have. How I raise my children will influence them throughout the majority of their lives, if not for the entirety of their lives. No pressure!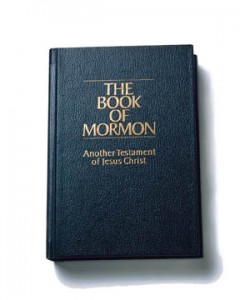 One of the constant refrains in my head is their spiritual welfare. To paraphrase a Book of Mormon prophet, I ponder if my children will "perish in the flesh because of unbelief" (2 Nephi 10:2). But not if I can do anything about it!
The ancient prophet who spoke those words was named Jacob. He prophesied that certain of God's ancient children would perish because of their unbelief in God and that the Jews in Jerusalem would crucify the Savior. How this must have pained the prophet to have foreseen!
But in his same words, he gives the "out" to the situation. He teaches of the very answer to the problem – Jesus Christ.
"But behold, thus saith the Lord God: When the day cometh that they shall believe in me, that I am Christ, then have I covenanted with their fathers that they shall be restored in the flesh, upon the earth, unto the lands of their inheritance.

"And it shall come to pass that they shall be gathered in from their long dispersion, from the isles of the sea, and from the four parts of the earth; and the nations of the Gentiles shall be great in the eyes of me, saith God, in carrying them forth to the lands of their inheritance" (2 Nephi 10:7-8).
This is my belief: as long as I am teaching Jesus Christ's ways to my children, as long as I personally seek to follow Him in all I do and say, and as long as I'm gentle with my children as they grow – then they will choose the Savior also as their Redeemer.
And if they fall away? The answer still remains in Jesus Christ. As they choose to return to Him, He will be waiting for them to gather them and to bless them in all He has for them.
This comforts me as a parent. I do love being a mommy. It is one of the biggest blessings in my life. But it is also one of the biggest responsibilities I have. I am well aware that how I raise my children will influence them throughout the majority of their lives, if not for the entirety of their lives. But I do not have to do this along. As I raise them up to Christ, He will be there to help them avoid perishing. But even if they falter, He will aid them in their return!
To read more about these promises, read at this Book of Mormon link.
When somebody has hurt us or someone we love, we feel angry. Oftentimes we feel anguish. The emotions may run so deep and so hard that we wonder if we'll ever feel light-hearted again.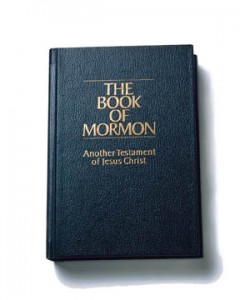 I remember when a friend's dear husband was beaten up and left to die on the side of a barren highway. If it weren't for the miracle of someone finding him in time, my friend would have been left a widow with several young children.
These kinds of incidents are hard to understand. My husband and I have lost a baby to SIDS. Then my husband lost his job soon after our baby died. I've had three miscarriages. We've had other challenges. I suppose it could be easy to exclaim to God, "Why are you doing this to us?"
But in my experience, it is not that God is "doing this to us." It's something completely different. There is a scripture that helps me to understand a much deeper perspective. It's not an easy perspective, but it is a far more looking-down-the-road perspective than I normally would have.
First, a little background. Lehi was an ancient American prophet. His teachings can be found in the Book of Mormon. What he had to say on the topic of suffering was quite instructive.
For it must needs be, that there is an opposition in all things. If not so, my first-born in the wilderness, righteousness could not be brought to pass, neither wickedness, neither holiness nor misery, neither good nor bad. Wherefore, all things must needs be a compound in one; wherefore, if it should be one body it must needs remain as dead, having no life neither death, nor corruption nor incorruption, happiness nor misery, neither sense nor insensibility (2 Ne 2:11).
Prophets speak of things as God sees them. What this prophet, Lehi, taught was that without opposition, nothing good can be brought to pass. Thus, if all opposition ceased, good would cease also. Lehi teaches then this entire creation of our planet and ourselves would have no purpose. Again, a deep thought, but an important one if we are to understand life's existence and experiences. He goes on:
Wherefore, it must needs have been created for a thing of naught; wherefore there would have been no purpose in the end of its creation. Wherefore, this thing must needs destroy the wisdom of God and his eternal purposes, and also the power, and the mercy, and the justice of God (Ibid.).
In other words, by my wishing for no hard times, that kind of a world would literally be at odds with the wisdom of God. When I doubt, I am saying I know better than God Himself!
And if ye shall say there is no law, ye shall also say there is no sin. If ye shall say there is no sin, ye shall also say there is no righteousness. And if there be no righteousness there be no happiness. And if there be no righteousness nor happiness there be no punishment nor misery. And if these things are not there is no God. And if there is no God we are not, neither the earth; for there could have been no creation of things, neither to act nor to be acted upon; wherefore, all things must have vanished away (Ibid.).
Sometimes I think the easiest way to understand these things is when I think of a friend who had cancer. She said ten years after the experience that it was the only way she could have learned what she did about herself, her tenacity, etc. I've heard others say similar things. Of course they don't have this perspective DURING the trial, but time has a way of broadening understanding. It is this kind of wisdom these friends have gained through their challenges that Lehi specifically spoke about!
Of course, when somebody has hurt us or hurt someone we love, we feel angry. Of course we oftentimes feel anguish. The Lord understands our emotions. The emotions may run so deep and so hard that we wonder if we'll ever feel light-hearted again. But as we turn to God and read from the scriptures He has given us, we will gain a closer perspective to that which He holds. And we one day may be like my friend who said her challenge was the only way to gain the priceless knowledge she then had!
To read more about Lehi and what he said, click this Book of Mormon link.
Most everyone has seen an angry two year old. Whether in a store or at home, these little guys can put on quite the show when they are mad. They scrunch their eyes, they toss their head back, and pounding on the floor (or any neighboring surface) they scream and scream and scream.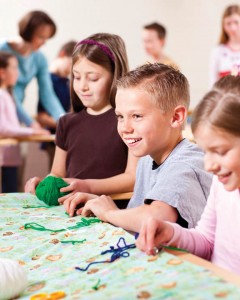 I feel bad for mothers in the stores during these times. I want to run up to them and help in any way possible. It's hard being a patient parent when this is the tenth tantrum of the day and you now feel like throwing one yourself!
It takes some time to teach children truths, such as: "Don't touch the stove, it will burn you." "Don't run in front of that car, it will hurt you." etc.
As our children get older, the troubles or dangers they face deepen in seriousness. For example you might say, "Don't drink alcohol, it will destroy 10,000 brain cells for every ounce you drink."
The child looks at you with that, "Yeah, right, Mom."
Yet you've read the studies. You know the dangers. And how much you desire that your children will listen to you. You've lived a few decades and know of what you speak. So how do we help our children listen … because if they listen, they just might avoid more heartache than we did!
It starts by reading the scriptures with them every night (or every morning, depending on your child's schedule). Some might think that toddlers are too little. This is a mistake. I waited too long for my second child before I began reading scriptures to her. When she was old enough (I thought) and I then tried, she found it boring.
Contrast that with my firstborn, who I read 30 minutes of scriptures to in the morning AND in the evening again – starting when he was 18 months old! To this day he loves his scriptures!
Children are far more capable than we might guess. I rue the day I decided to "go easy" on my daughter. She had focusing issues as a toddler and I just didn't give her credit that she was listening when I did try to read scripture verses to her. Again, I really regret I gave up till later. I can see a difference in the interest level and am now trying to make up for my lack early on.
The ancient American prophet Nephi taught along similar lines, when he was speaking to his brothers that seemed not to care for the things of Christ:
"And now my brethren, if ye were righteous and were willing to hearken to the truth, and give heed unto it, that ye might walk uprightly before God, then ye would not murmur because of the truth and say: Thou speakest hard things against us" (1 Nephi 16:3).
Nephi gives some important truths in this small paragraph: being willing to hearken to truth straightens the paths we walk – in essence, we walk more uprightly before God. This then makes a person less likely to murmur because of truth.
I must say, my daughter has a heart the size of Texas. She is a delight in my life. She loves the things of goodness. But what I am also saying is because she did not, from her earliest years, sit listening to scripture, it is more difficult for her to understand them now.
If we want to help our children hearken to the truth, we need to start young. We need to start when they're first learning to speak. In fact, before that would be even better. Why not start reading the scriptures out loud while the child is still in the womb?
Again, if a child is taught early on in their youth, chances are they will not depart from the truth later on in life nor murmur because of it. I can think of no better way to share that truth than to sit together and read scripture together – even for the youngest. Make it a snuggly time together, rocking and reading. Or while you read, having the younger kids coloring pictures about what they're hearing.
What this does is acclimate children to the truth – the truth of God. Thus, later in their teens when they might be prone to throw something similar to a 2 year old's kind of tantrum, you can gently remind them of the scriptural truths they grew up hearing.
However you approach it, here is a link to the online scriptures for free!
Raising children to make sound choices can challenge even the best of parents. For example, while a child is only two years old, parenting can seem quite simple. If the little one runs out in the street, we pull him back. If he's climbing too high a tree, we pull him down.
But what about when they are older? There are many times we want to pull our kids back to safety, but as parents we also recognize that at some point they are going to be on their own. We won't be around to pull them out of "dangerous streets" or "too tall trees." What do we do? How do we best prepare them?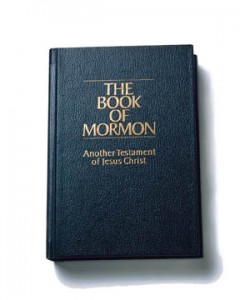 True, we parent like crazy while we have them still with us. But sometimes that still isn't enough. We need to provide perfect modeling in as many situations as possible so they can make wise choices while out on their own.
But we're not perfect parents, so how can we perfectly model appropriate decision making? We may not always make perfect choices ourselves, because after all we're not perfect, nor are we perfectly wise. But there is One who is. The Lord sent His Son to show us the way. And the more we study the scriptures, the more we can reference Christ's perfect example for our children.
I'm sure you've heard the expression, "What Would Jesus Do?" It's a great quote and a very helpful one. And there is no better place to learn what Jesus would do than in the scriptures.
It is while we explore the many accounts of His life that we begin learning of His perfect ways. Eventually then we will be able to proclaim, "I know in whom I trust," and rely on His ways. As we do so, our children will see this. And if they are taught while young, when they are old they will not depart from it.
Thus, there is no better way to teach than from the scriptures. An ancient Book of Mormon prophet spoke these same words in explaining why he kept scripture records:
"And upon these I write the things of my soul, and many of the scriptures which are engraven upon the plates of brass. For my soul delighteth in the scriptures, and my heart pondereth them, and writeth them for the learning and profit of my children….

"…I know in whom I have trusted" (2 Nephi 4:15, 19).
Nephi wrote these words during great anguish of soul. Two of this prophet's brothers had tried several times to kill him, because they hated the ways of the Savior. So when Nephi wrote in whom he trusted, these were not idle words!
As we teach our children from the pages of scriptures and as they read of these great ancient individuals, they too may learn in whom they can trust. And as they lean ever more on the arm of the Lord, their choices will instinctively be ever more worthy of Him and bring them (and us) joy!
Click here to read more from the Book of Mormon about this great prophet and many others.
How do we help our children cling to the teachings of our Heavenly Father? How do we help them stay safe in a world that seems so interested in stuffing sin in their lives? With porn companies now seeking seven to eleven year olds as their newest customers, life has suddenly taken on quite urgent tones. And in the middle of it all, contention seems to be rising – on the freeways, in the schools, at our homes.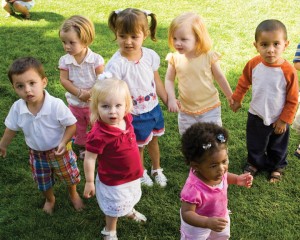 The Book of Mormon contains great truths to help parents arm their children in the gospel of Jesus Christ. The Book of Mormon faithfully read will do more to help children and parents faithfully endure in the name of Jesus Christ than any other book. I have seen this in my own life. And look what President Marion G. Romney said about the importance of reading the Book of Mormon in our families. (President Romney was a leader in the Mormon church several decades ago – but his promise still holds true.)
"I feel certain that if, in our homes, parents will read from the Book of Mormon prayerfully and regularly, both by themselves and with their hcildren, the spirit of that great book will come to permeate our homes and all who dwell therein.

"The spirit of reverence will increase; mutual respect and consideration for each other will grow. The spirit of contention will depart. parents will counsel their children in greater love and wisdom. Children will be more responsive and submissive to the counsel of their parents. Righteousness will increase.

"Faith, hope, and charity – the pure love of Christ – will abound in our homes and lives, bringing in their wake peace, joy, and happiness" (Ensign, May 1980, 67).
Look again at the promises he lists for those families who read daily from the Book of Mormon!
•The spirit of reverence will increase
•Mutual respect will grow
•Consideration for each other will grow
•The spirit of contention will depart
•Parents will counsel in greater love
•Parents will counsel in greater wisdom
•Children will be more responsive
•Children will be more submissive
•Righteousness will increase
•The pure love of Christ will abound
•We will know peace, joy, happiness
These are amazing promises. And what a simple pathway to obtaining them. Simply find five or ten minutes a day to personally read from the Book of Mormon; simply find five or ten minutes a day to also read as a family from its pages. Soon you may want to read more, but all along the way you'll reap amazing rewards for the experience as you do so consistently. Your children will be strengthened against the wiles of the devil and especially, contention will diminish over time.
Here is a link to the Book of Mormon to get started!
Successful families use The Book of Mormon to strengthen their home life. The Book of Mormon contains the priceless gospel of Jesus Christ and acts as a companion witness to the Bible as to the divinity of the Savior.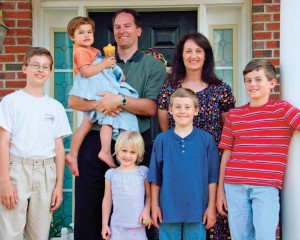 Perhaps if the entire world believed Christ's witness that He indeed was the Son of God, come to save God's children, perhaps the Book of Mormon would not be needed. But so many people in the world discount the testimony of the Bible, that having another witness is urgent to help broadcast the news that Jesus is indeed the Christ.
In fact, we can read in the Bible itself,
"In the mouth of two or three witnesses shall every word be established" (2 Cor 13:1).
Well, the Book of Mormon acts as a second witness to what the Bible demonstrates – that God sent His Son to die on the cross and to redeem us from our sins.
So how does having the Book of Mormon help families become more successful? It does so by validating the original witness of the Bible itself. That is why the cover on The Book of Mormon contains the sub-title: "Another Testament of Jesus Christ."
Although this might be a new concept, this illustration can help. If there were a car wreck on the street corner near your house and two people each claimed the other caused it, it would be difficult to sort out the truth without additional witnesses. But if there is more than one witness to substantiate the truth of the matter, the situation and truth is aided by that second witness.
If we want to raise our children following Christ in this world, a second witness of Him helps parents tremendously – especially since more and more people in the world clamor that God does not exist!
The Book of Mormon was written by ancient prophets who lived in the Americas. God communicated with them just like He communicated with the Biblical prophets in the old world. I find it quite strengthening to be able to use both of these volumes of scripture while leading and teaching my children in Christ.
A family that consistently reads from the scriptures will be blessed by the Lord. And those same oft-read scripture verses will illuminate children's lives while at school, at play, and even at work when older.
Ideally, it is helpful to have both daily family scripture study and individual scripture study. Personally, I try to make sure I've studied my scriptures on my own at least sometime during the day. If not, I grab them before going to sleep to at least read for a few minutes. But above and beyond this, my husband and I try to read verses each night with our children before retiring to bed.
Slow and steady, we hope to raise our children up in the Lord. And as we use the scriptures from both the Bible and the Book of Mormon, I know the Lord will aid us in creating a successful family.
Here is a helpful link to the Book of Mormon online.
As Mormons, we believe in serving missions; we believe in sharing the good news of the gospel about Jesus Christ and His redemptive offer for all God's children. I had the privilege during college to serve one of these full-time missions. It was a wonderful opportunity. And during that mission, I learned an amazing lesson of obedience.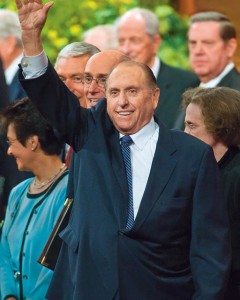 A missionary doesn't just leave home and go immediately to the assigned place of service. Missionaries first go to a Missionary Training Center for several weeks or months in preparation for their mission. Then they go to their assigned areas of service.
Since I was going to Brazil on my mission, my scheduled stay at the Missionary Training Center (MTC) was nine weeks. During this time, our time was so deeply spent in scripture study and language study (I was learning Portuguese) that we did not watch TV, etc. As a result, for a short time we were relatively cut off from the rest of the world.
One day one of our language instructors came and said how some women were reacting to something the prophet of the Mormon church had said. The prophet speaks for the Lord, so we as missionaries knew that if a prophet spoke on some topic, it was important and the mind of the Lord. But what could be so offensive to women in the world, spoken by a prophet?
Essentially that prophet, President Ezra Taft Benson, spoke of the necessity of mothers – their impact – their essential nature in raising their children. He then spoke of a mother's importance, absolute importance, of being home with their children for that impact to be felt. Then he invited women to stay home with their children, instead of focusing on their personal careers. (My paraphrase of a much lengthier discourse.)
Now mind you, this was spoken in the late 80s – a time where women generally were very proud of being in the job force, making money like men were. At least in the United States, women as a whole were priding themselves as being "equal" to men and that was why having a job was so important. What the prophet spoke cut some women to the core and appeared to threaten their personal beliefs.
What astonished me then was how people could criticize a humble man of God for speaking the truth. Researchers have now shown the reality of that which he spoke. Children who do not have parents who spend time with them have higher behavioral and psychological problems.
Study after study now brings forth the value of parents who take time for their kids. Mothers are important in the lives of their children, not just in birthing them but being there at the crossroads of their lives. Fathers are integral also.
I for one am grateful the Lord speaks through prophets. As God once called Abraham, Moses, Elijah, Elisha, and others, He still does today. Those prophets are called to teach us ways of happiness and to help us avoid regret. If you would like to read more of the prophets' words on the importance of the family, visit this link that explains more about prophets.
At a time when we hear so much about troubled teens and the problems they cause in society, it's good to call attention to young people who are making good choices. Following are two accounts of youth who have gone the extra mile to help others.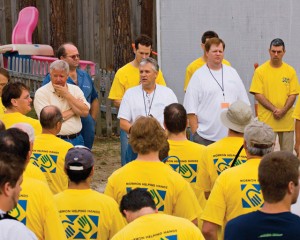 In one instance, a youth conference of The Church of Jesus Christ of Latter-day Saints, commonly called "the Mormons," in Sun City, California, brought more than 200 young people together to help senior citizens with yard work and home maintenance. (In the LDS church, youth conferences typically gather the youth of several LDS congregations in an area where they can work together and build friendships. Activities may include social interactions, service projects, and motivational speakers.)
Teams of 6 or 12 youth visited 40 homes in a planned community for senior citizens. They pulled weeds, trimmed hedges, helped with minor home repairs, and performed other household chores.
The youth conference there is an annual event, as it is in many stakes (groups of several local congregations) throughout the Church. This particular group usually uses Saturday mornings for charitable activities. "Every year we go and do service," Debbie Yokshas, one of the youth involved, said to the Californian-North County Times. "Sometimes it's hard to get kids to do it but once you're doing it, you always enjoy it."
"This is phenomenal," Bill Mosteller, one of the recipients of the labor said. "Bless your hearts." Mosteller himself uses a wheelchair; he and other seniors like him can have a difficult time performing the tasks that the youth took care of in a few hours.
Mosteller added that it's common to hear about troubled youth of today and their problems, "but you don't hear about things like this."
In another amazing story, a young man who collected donations for children in the Dominican Republic for his Eagle project unexpectedly got to go and hand out the gifts himself.
Jeff Rowan, of Merced, California, collected small toys and school supplies and put them together into packets for children having work done at a free dental clinic. "We started out by getting school supplies like crayons and colored pencils, along with (stuff like) bouncy balls, baseball cards and wristbands that say 'I love baseball.' " Jeff said to the Modesto Bee. "Baseball is their favorite sport in the Dominican."
He had planned to send the packets with a group of dentists, including his father and uncle, as they made a visit to provide dental care to children in the impoverished country. But, in an unusual turn of events, Jeff's uncle was unable to make the trip. And Jeff got to go in his place.
Prospective Eagle scouts who gather donations to send to other countries don't always get to meet the recipients of their gifts. But Jeff was able to personally hand out the packets he'd put together. "People started lining up and waiting in line two to three hours to see a dentist so they could get a packet," he said to the Bee.
It was a humbling experience. "I felt grateful for the things that I have," he said to the Bee. "When people get so excited about small gifts like colored pencils and bouncy balls, it makes you realize how much we all take for granted in this country."
Jeff is expected to receive his Eagle in April. His troop is sponsored by The Church of Jesus Christ of Latter-day Saints.
The book "True to the Faith" states that "one true key to happiness is to labor for the happiness of others." These youth and many others are finding that this is true.
What kinds of things can keep us from having a close relationship with someone? What kinds of things can get in the way? Prejudices, pride, anger, insufficient communication, selfishness and many other things can lead to a rift between us, and the people around us. Sadly, this is a common occurrence in the world today. It is even sadder to consider that these differences with our fellow man not only separates us from them, but also separates us from the Savior. Anger, grudges and contention chase the Spirit from our hearts.
3 Nephi 11:29— For verily, verily I say unto you, he that hath the spirit of contention is not of me, but is of the devil, who is the father of contention, and he stirreth up the hearts of men to contend with anger, one with another.
As uncomfortable as these situations can make us, it is nothing compared to the emptiness that can follow from the loss of peace in our lives and the loss of the Savior who could bring that peace back. The Lord's answer to this problem is simple and straightforward.
3 Nephi 12:23-24— Therefore, if ye shall come unto me, or shall desire to come unto me, and rememberest that thy brother hath aught against thee—
Go thy way unto thy brother, and first be reconciled to thy brother, and then come unto me with full purpose of heart, and I will receive you.
As with many things the Savior asks of us, the path may not be easy. Some differences are easier to repair than others. But He has assured us that reconciliation is the way to His peace.
This process takes an amount of humility and self-control. When we carry the burden of hate and discontent it poisons so much of our lives. Yet, the Lord asks us to give it away to make room for His love and joy. The longer we hang onto these parts of ourselves the less of His tender mercies we are able to feel in our lives.
It may be something small: the fight you had with your spouse over how to load the dishwasher. It may be something big: the scars of an abusive childhood. The process is the same.
The Lord requires us to forgive and put away the past, just as we ask Him to do for our own sins and imperfections. Even when the sin against us seems unforgivable, He has asked us to let it go. In that process we turn over the pain, the worry, and the emotional scars to His care. The great blessing of the atonement then allows Him to succor us, no matter the state, or feelings of the other party.
President Gordon B. Hinckley has said:

"We see the need for [forgiveness] in the homes of the people, where tiny molehills of misunderstanding are fanned into mountains of argument. We see it among neighbors, where insignificant differences lead to undying bitterness. We see it in business associates who quarrel and refuse to compromise and forgive when, in most instances, if there were a willingness to sit down together and speak quietly one to another, the matter could be resolved to the blessing of all. Rather, they spend their days nurturing grudges and planning retribution. …

"If there be any who nurture in their hearts the poisonous brew of enmity toward another, I plead with you to ask the Lord for strength to forgive. This expression of desire will be of the very substance of your repentance. It may not be easy, and it may not come quickly. But if you will seek it with sincerity and cultivate it, it will come. …

"… There is no peace in reflecting on the pain of old wounds. There is peace only in repentance and forgiveness. This is the sweet peace of the Christ, who said, 'blessed are the peacemakers: for they shall be called the children of God.' (Matt. 5:9.)" ("Of You It Is Required to Forgive," Ensign, June 1991, 2, 5)
We can not affect how other people will treat us. But, we always have the freewill to decide how we will treat others, and how we will react to their treatment of us. May we learn to focus more on peace, a soft answer, and a spirit of love than we do on hurtful words and actions.