There are times and seasons for everything, and sometimes it's not our time to go back to school. This is especially true for mothers of young children. This doesn't, however, mean we have to turn off our brain until we have the time and money to continue our formal education.
One thing I learned from homeschooling my children was that education doesn't have to happen in a classroom. If you have young children, you can use the principles of homeschooling to educate yourself. Children don't just learn from workbooks and textbooks. Their best learning comes out of their own passions, and happens in a variety of ways.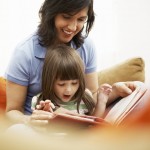 While educating my children, I learned the subjects I taught them myself. If they were interested in dinosaurs, we read books on the subject and watched videos. We traveled to museums to look at bones, and had pretend digs in the sandbox. We decorated bedrooms with dinosaur pictures and quizzed each other on their identities. We even pretended to be dinosaurs. In order to answer their questions, I often found myself reading more grown-up material on the subject.
As your children develop passions, learn right alongside them. Learning with your children is fun. You'll share a common knowledge that can be talked about over dinner or in the car and the time you spend together on activities related to the new hobby will bring you closer together and create memories. While they subjects they're passionate about may not be what you'd choose, you'll find it easier to justify the time when it's for the children.
When you have time to study something on your own, choose a subject you're passionate about. Whether it's something practical, like French cooking, or something strictly academic, you'll be refreshed by your personal learning time and find yourself looking forward to each day. If you go back to school someday, you may find you're able to test out of some classes because of your personal studies.
Right now, I'm learning Portuguese. There are Brazilians in my congregation who help me out and answer my questions. I started by tracking down free lessons on the Internet and now have an actual college textbook to study. In addition, I'm reading the Book of Mormon in Portuguese. I only have a few minutes each day to put into the project, but little by little, my knowledge is growing. Because languages are very hard for me, I'd be too afraid to take a class, but working at home with the help of friends makes me feel safe about tackling something that has always seemed impossible. I can work at my own pace each day.
To begin your personal university, decide what to study. Choose something you think you'll stick to and have the resources to learn. Next, find out what help is available. Search for books, websites, field trips, and knowledgeable friends. Make a list to use when you lay out your plan.
Next, decide how you like to learn. I prefer to learn most subjects by reading and writing about them. However, with the Portuguese, I soon learned I needed a formal curriculum, with actual grammar. The trend today is to learn naturally from context, and this is how the courses I tried worked. It didn't work for me. I tried several courses before choosing a textbook instead. If you find you aren't learning fast enough, it probably isn't the subject, but the method you've chosen. Experiment until you know how you learn best.
Schedule your study time. If you don't schedule it, it probably won't get done. I study for an hour before I go to bed at night and carry flashcards in my purse for those moments when I find myself waiting in the car or a doctor's office for someone.
Know where to go for help when you are stuck. Today, you can find someone who knows almost anything on the Internet. Your church or clubs may also have resources. When my children were homeschooling, they contacted Ask-a-Scientist websites for their questions that were over my head. Having experts to turn to give you confidence and make the study more fun.
Don't wait until your children are grown to start learning something new. If you have just fifteen minutes a day, you can start to learn new skills. You can write a novel by writing just one page every single day. You can learn a new subject by reading about it for fifteen minutes a day.
Make a plan and get started!
Abish was a woman who worked in the palace where Ammon, a popular Book of Mormon missionary, was temporarily serving the king as a shepherd. She had been converted but no one else in her community believed in the church and she had to keep her own testimony private. Despite having no friends who were members of the church, despite not having scriptures to read or a congregation to attend, she held on to her testimony and grew it. One day, after Ammon had saved the king's flocks, the king called Ammon to him, and after being taught the gospel he was so overcome by the spirit he lost consciousness for several days. It was believed by everyone but his wife that he was dead and must be buried. The queen called Ammon to her and told him she believed her husband was still alive.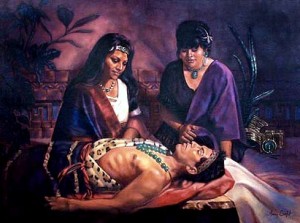 Ammon went to see the king and then told the wife her husband would rise the next day. He asked her if she believed him. Despite the fact that she'd not been a member of the church, she did believe, gaining an instant testimony. Ammon praised her great faith. The spirit was so strong, the queen and Ammon also lost consciousness. This was Abish's great moment in history. She knew what was happening. She knew the Holy Ghost was present and that miracles were about to happen. Having so much faith, she wanted others to witness the miracle, so they would also be converted, so she ran to spread the word.
Things didn't go quite as she planned, however. The people who gathered began to shout horrible things about Ammon, calling him a Nephite monster. Abish's heart was broken and she cried. She went to the queen and took her hand. As she hoped, the queen awakened. The queen immediately began to call on the Savior to have mercy on her people, who were wicked. Then she took her husband's hand and he awakened, and began to teach the gospel to the people. Then the real miracles began. Some people stopped shouting and listened. Some were converted and those who weren't left the palace. Ammon eventually rose and also began teaching the gospel. Those who had stayed to hear the preaching asked to be baptized.
Many, many people were converted that day because a servant girl had maintained her testimony under difficult circumstances and had had enough faith to gather a crowd for the miracles she knew were to come. Abish, although not considered one of the major heroes of the Book of Mormon, is an amazing example of what can happen when only one person has faith and spiritual courage.
"O Lord, I beseech thee, let now thine ear be attentive to the prayer of thy servant" (Nehemiah 1:11)
How many times have we felt as the Old Testament prophet Nehemiah and were found on our knees "beseeching" the Lord in prayer? The word "beseech" means to beg eagerly for or to make an urgent appeal. No one makes it through this life without some degree of sorrow and some seem to have more than others. Sometimes we feel strong as we bear our burdens but other times we feel weak and desperately seek relief. The only true source of relief comes through our loving Heavenly Father.
However, sometimes our pleadings to the Lord seem to go unanswered. Why are some prayers answered to the immense relief and joy of the supplicant while others are left to wade through their trials? Why are some prayers answered immediately and others take time? Why is it that as I struggle to do what is right I see others prospering and living a life of relative ease while ignoring the councils of God? Wouldn't life be better without trials and tribulations? Why me?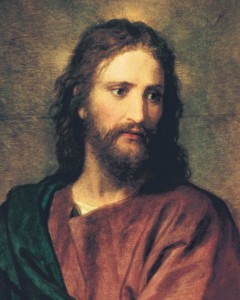 Feeling like I needed more understanding on this matter I looked to the Lord. After my own beseeching I turned to the scriptures. In the Book of Mormon, Another Testament of Jesus Christ, I found a man named Amulek who was teaching a group of people about prayer.  He taught them,
"humble yourselves, and continue in prayer unto him…ye must pour out your souls in your closets, and your secret places, and in your wilderness.

"Yea, and when you do not cry unto the Lord, let your hearts be full, drawn out in prayer unto him continually for your welfare, and also for the welfare of those who are around you.

"And now behold, my beloved brethren, I say unto you, do not suppose that this is all; for after ye have done all these things, if ye turn away the needy, and the naked, and visit not the sick and afflicted, and impart of your substance, if ye have, to those who stand in need—I say unto you, if ye do not any of these things, behold, your prayer is vain, and availeth you nothing, and ye are as hypocrites who do deny the faith." (Alma 34:19,26-28)
I realized that I was not doing as much as I could. I assumed prayer would be enough but there is much more the Lord wants us to do as we seek answers. Early members of The Church of Jesus Christ of Latter-day Saints, known as the Mormons, were suffering great persecutions and were told that "they were slow to hearken unto the voice of the Lord their God; therefore, the Lord their God is slow to hearken unto their prayers, to answer them in the day of their trouble". (Doctrine and Covenants 101:7)  I realized that if I wanted something from the Lord I needed to be diligent in my efforts to follow His commandments.
I continued my search for understanding. Spencer W. Kimball (1895–1985), the twelfth President of The Church of Jesus Christ of Latter-day Saints, wrote a book called Faith Precedes the Miracle. In it I found enlightenment.  He said,
"Should all prayers be immediately answered according to our selfish desires and our limited understanding, then there would be little or no suffering, sorrow, disappointment, or even death, and if these were not, there would also be no joy, success, resurrection, nor eternal life and godhood. …

"Being human, we would expel from our lives physical pain and mental anguish and assure ourselves of continual ease and comfort, but if we were to close the doors upon sorrow and distress, we might be excluding our greatest friends and benefactors. Suffering can make saints of people as they learn patience, long-suffering, and self-mastery. …

"If all the sick for whom we pray were healed, if all the righteous were protected and the wicked destroyed, the whole program of the Father would be annulled and the basic principle of the gospel, free agency, would be ended. No man would have to live by faith. …

"If joy and peace and rewards were instantaneously given the doer of good, there could be no evil—all would do good but not because of the rightness of doing good. There would be no test of strength, no development of character, no growth of powers, no free agency, only satanic controls." (Faith Precedes the Miracle (1972), 97-100)
It was to me as "cold waters to a thirsty soul". (Proverbs 25:25)  How could we feel joy if we never felt sorrow? We would never know the difference. We were sent to this earth as a test; to gain experience and make wise choices. It is referred to as the Plan of Salvation or Heavenly Father's Plan of Happiness.
What if everyone was granted every desire just by asking? What if no one ever got sick or died, how would God's plan work? What if every good deed was immediately rewarded and every wrong choice instantly punished? Everyone would be good I have no doubt but what would be our motivation? It would be a conditioned response without understanding.
I thought back through my life and realized at the times of greatest distress where the times of greatest growth. I could see that the Lord lifted and strengthened me as needed. Sometimes He answered my prayers immediately, sometimes after some time had passed, sometimes in ways I wasn't expecting. As I stayed close to Him He always answered my prayer and I came out of the experience a better person.
It is still painful to go through sorrow and distress.  Sometimes it is self-inflicted, sometimes others inflict it, and sometimes things just happen. I know now to stay close to the Lord and obey his commandments. I also need to include deep supplication and conversation with Him followed by doing what I can to help others who are suffering. I need to "succor the weak, lift up the hands which hang down, and strengthen the feeble knees". (Doctrine and Covenants 81:5) Then I need to leave it up to God knowing He knows what is best for me and will answer my prayer appropriately.  As I have continued through life with this knowledge I realized I can be happy and at peace even in the midst of trouble. I know Heavenly Father loves me and is watching out for me. I can see His hand in my life guiding me and supporting me and helping me to return to Him.
by Karen R. Trifiletti
(This is Part I of a reproduction of a fireside presentation to Mormon Youth on October 21, 2001.)
We lifted my eight-year old daughter, Talia and held her up over the retaining wall in the back yard where she glimpsed the world from a few feet higher than her usual vantage point, observing a creamsicle-colored full moon and the twinkling of many lights of a nearby development. In retelling her experience, she remarked, "Wow, Mom! I gasped! I didn't know it could look like that. I just wanted to stay there for an hour—! I felt her spirit capture the joy of "things as they really are" from a loftier perspective.
Perspective gives us patience, purpose, and a place for our emotions—even transforming them. Let's increase ours together–look up, step back a few feet. What might life events look like from God's view?
Take a peek with me into the divine geometry of nature. All things, say Nephi and Alma, typify (that is, teach or denote) something about God. Now here is a stunning reality.
This image is called a fractal; it's part of what is known as the Mandelbrot series—Mandelbrot is the name of the scientist who discovered it. It's a design that has been generated on the computer through an equation. We won't get into mathematical technicalities here, but for now, observe what happens as we magnify just the small rectangular portion marked on the image. Read more
The Mormons have a new website for teenagers. While aimed at Mormon teens, there are aspects of it that will appeal to teens of any faith. The website is called A Brand New Year and is designed to help teenagers make this a really great year where they commit themselves to the Lord.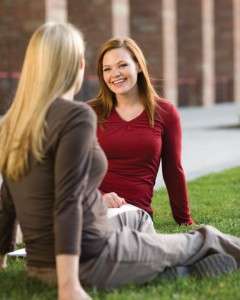 The button labeled "Read" takes you to material from the New Era, a shiny magazine just for teenagers. You can subscribe to it, but it's also free on the Internet. A story is featured each month on this part of the website, and there is a link to the archives, where you can read more. This magazine is about ordinary teenagers, as well as those who are Mormon and famous, but it's primary purpose is to help teens as they learn to be more Christ-like in an increasingly challenging world.
A major stage production was produced to launch the website and the new year, and by clicking the Watch button, you can take a peek at the rehearsals, watch what happened backstage, and see pictures of each of the performances.
Then watch the show. You can watch it in segments, allowing you to see it as you have time. It's a mixture of music and thoughts by teenagers, who talk about things Mormon youth have done throughout the previous years—which can give you ideas for things you can do yourself—and also help them make great plans for the coming year. If you like the music, you can download the MP3s at no charge, and even put widgets on your online spaces, such as Facebook or your website.
Do you have some goals for the coming year? Print out and sign commitment cards you can place in your bedroom, your notebook, or anywhere else you'll see them often. These will help you become who you want to become.
Are you studying the scriptures this year? Click on the resources button and find links to the books of scriptures used by Mormon teens, including the King James Bible. On the individual pages for each book of scripture, you'll find fun things to help you study—reading charts, bookmarks, games, even music.
This website will give you a glimpse into how Mormon teenagers live their lives. If what they do looks fun to you, you're always welcome to drop in for a visit. Most wards (congregations) have a weeknight activity open to anyone who wants to attend. They also have Sunday classes and often have activities on Saturday as well. There are summer camps and youth conferences, dances, fireside devotionals, and early morning scripture study classes. There are service projects going on regularly. Boys participate in the Boy Scouts. In other words, there is so much to do you won't have time to be bored or to get into trouble. There's no commitment, and almost everything can be done by people who aren't members of the church. If you don't know any Mormons, you can contact the church and learn where to go by visiting Find a Meetinghouse. From there, someone will be happy to tell you what's happening and meet you at the door when you arrive. From there, other teens will take you under their wings and show you what to do.