Mormon genealogy has gained world-wide attention due to the Family History Center libraries found around the world, the large genealogy library in Salt Lake City, Utah, and the extensive genealogy website, all of which are free to people regardless of religion. The Church of Jesus Christ of Latter-day Saints, whose members are sometimes informally called Mormons, considers genealogy more than just a hobby. It is a sacred obligation. Mormon genealogy libraries are not just for Mormons; anyone can visit them and no one will make an effort to convert you unless you want them to. They exist just as places to do Mormon genealogy or any other type of genealogy.
A fast search of the Internet will net you millions of Mormon doctrine articles, but many of them contain incorrect information. As a result, a person who really wants to know what Mormon beliefs are may be confused about what Mormon doctrine really is. In this article, we'll look at sources for accurate Mormon doctrine and then at how to understand how to figure out what Mormons do with what they believe.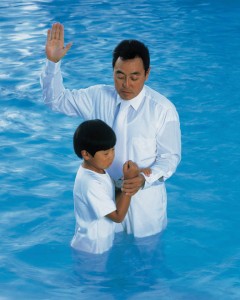 When I was looking for a church to join, I learned about each church from official church sources (there was no Internet yet) and from people who loved and believed in their religion. Why did I do that? Jesus said we should treat others as we wish others to treat us. If someone is researching me, I want them to talk to me or at least people who care about me. So, that is how I treated the churches I investigated.
To learn about Mormons, there are two official websites you can study. One is specifically for people who are not Mormon and contains the very basics of Mormon doctrine. It also has profiles of ordinary Mormons. The non-video profiles were written by Mormons who volunteered—I did one myself. I chose what parts of the profile I wanted to complete and wrote what I wanted to write. It was approved and went online. This lets you find out what real Mormons are like and how they view various church teachings. There is a chat room where you can ask questions of missionaries. This is not a place to argue or debate. They are there to answer questions from sincere seekers of information. From this site, you can also ask for missionaries to visit you. Read more
A popular method for attacking Mormonism is to call it a cult. In this article, we will look at whether or not there is a Mormon cult by scholarly definition and also why people choose to use a term like Mormon cult. Then we will evaluate whether or not this is a useful technique for trying to convert Mormons—or for keeping others from investigating Mormonism.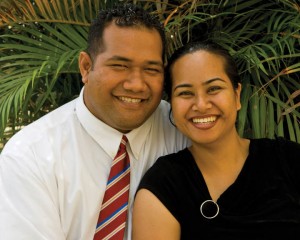 Let's start with the dictionary. Since we're talking about word definitions, that is the place to begin. I make my living as a writer, so I have a print dictionary on my shelves—the Concise Oxford American Dictionary created by Oxford University. They offer four definitions for the word cult. If you're not familiar with dictionaries, you'll need to know that multiple definitions for a word show the different possible meanings. They are listed in order based on how common or authoritive they are.
This means the most common and appropriate definition of a cult is the first one. In my dictionary, the first definition is: "a system of religious veneration and devotion directed toward a particular figure or object." Right away, you'll see this definition fits all religions, including Christianity as a whole. This is the scholarly definition, not the propaganda definition. Christianity is a system of religious veneration and devotion directed toward Jesus Christ. This means that by scholarly definition, Christianity is a cult. As a writer, I understand the importance of words. We must never use a word without really knowing what it means. The word cult is not an insult or a terrible thing. It is simply the definition of a religious sect, which means that yes, Mormonism is a cult—but if you are a Christian of any denomination, you also belong to a cult. That is not an insult—just a fact. Read more
Mormon polygamy was discontinued more than one hundred years ago, but it is still associated with Mormonism and Mormon history, and sometimes incorrectly associated with modern Mormonism. Mormon is a commonly used nickname for The Church of Jesus Christ of Latter-day Saints.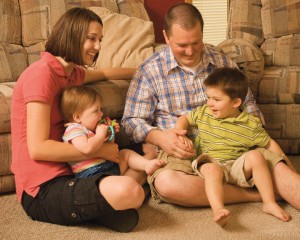 Polygamy—or more correctly polygyny (the proper term for one man having multiple wives) was first practiced in the Old Testament. In Genesis 16, we learn that Sarai asked her husband Abraham to marry her handmaiden in order to produce heirs. This was very difficult and stressful for all three, but God sent an angel to help the handmaiden through the trials that followed. Abraham is the first recorded case of polygamy. Later, Jacob took additional wives, as did Gideon, Elkanah (the father of Samuel), and others. The Bible gave instructions  on the treatment of additional wives and the resulting children. If polygamy were immoral in all situations, God would not give instructions on how to responsibly practice it. Instead, he would have instructed them to end the practice. (See Deuteronomy 21:15-17 and Exodus 21:10-11 as examples in the Old Testament of Biblical instruction on the appropriate practice of polygamy.) Since some practitioners were prophets, it is clear polygamy was acceptable to God. However, it should be noted that polygamy was not the rule in all time periods. It was practiced only when approved by God and for His purposes. Read more
Jon Huntsman is expected to announce a run for the presidency of the United States soon, making him the second Mormon to announce his candidacy for this campaign. Mitt Romney is also a member of The Church of Jesus Christ of Latter-day Saints, whose members are sometimes nicknamed Mormons. This unusual occurrence is leading some to refer to this year as the Mormon Moment. This article will discuss Huntsman's Mormonism , since it is a religious blog and not a political blog. Read more