Faith is one of the more challenging concepts of Christianity. Because it can't be scientifically measured, or stored in a bottle to be pulled out as needed, many people either don't believe in it or don't know how to access it. Mormonism, a nickname commonly applied to beliefs of The Church of Jesus Christ of Latter-day Saints, is built on a strong foundation of faith. Mormons are taught from childhood to develop their faith and then to use it to gain a testimony of the gospel and to help them through challenging times without fear.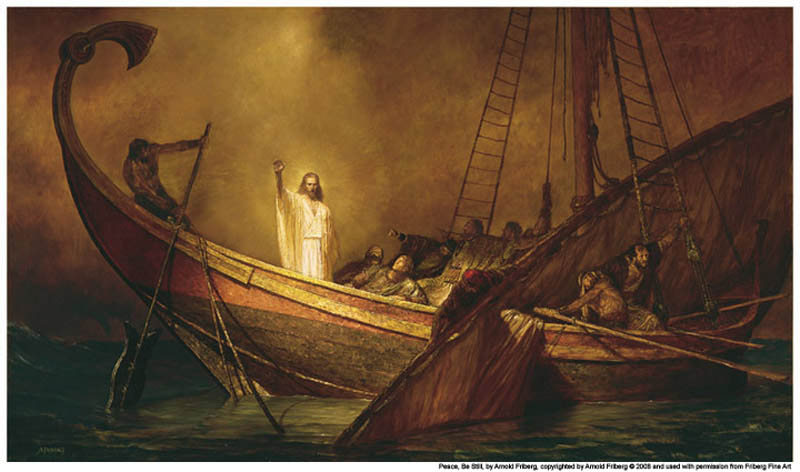 Many years ago, I found myself facing a major change in my life. For three years, life had been unusually peaceful and I was scared of sliding back into a world of changes. I fought the change hard and had to turn to prayer for help. I went weekly during that struggle to the Mormon temple, where I took time away from the world to pray in a quiet, Spirit-filled place. As I prayed, the thought came repeatedly to my mind, "If you're prepared, you don't need to be afraid."
I recognized this piece of inspiration as coming from Mormon book of scripture called the Doctrine and Covenants, a collection of modern revelations given to church leaders. It was given to Joseph Smith and delivered at a conference in which the people were told to go to Ohio. I accepted the comfort and set out to prepare myself for the changes that were coming. Then, completely prepared, I sat back and waited for the fear to disappear.
It didn't.
I kept right on being afraid and fighting against the coming changes. I didn't understand why I continued to fear when I had done as instructed. Finally, I took it to prayer again and this time the answer came quickly and clearly, as clearly as if someone were speaking to me. The answer was this: I said you didn't need to fear; I didn't say you couldn't choose to be afraid.
God believes in agency. He gives us the right to choose and we can choose whether to approach life fearfully or faithfully. Fear is a choice and it was what I had chosen. I went to work strengthening my faith and life felt so much better. In time, I understood the purpose of the changes and realized that even though I hadn't wanted them, I had enjoyed the results of the changes. God knew much better than I did what I needed.
It's sometimes said that faith is the opposite of fear. When we're afraid, we aren't completely putting the situation into God's hands and trusting Him. What I attempt to keep in mind when I'm trying to overcome fear with faith is to remember that God sees the entire picture, whereas I only see a small bit of it. He is looking at life from an eternal perspective and I am not.
This doesn't mean that if we have faith we will never have any problems. The story of the world isn't just about us; it involves everyone who lives on earth at any time. Everything that happens impacts many different lives, all with different needs and plans, and God must juggle all those lives. In addition, people have agency. It is a critical part of God's plan for us; we're given the right to make decisions. Those decisions affect our lives and they also affect others who had no control over our decisions. We can choose our actions, but we can't choose the consequences, nor can we choose who else will be impacted by our decisions. Sometimes our trials are caused by our own decisions and sometimes by the decisions of others; in addition, some things just happen and no one is to blame, as in the case of severe weather or illness. Sometimes God sends trials to help us learn something important. It can help to remember that even Jesus experienced extraordinary levels of suffering despite living a perfect life. Trials are simply a part of every life.
Having trials does not mean God has abandoned us. He is always in charge. While He may not always step in to protect us from our own choices or even from the choices of others, He has a master plan for all of us, and for each of us individually. The events that occur might not be the ones He would choose if He were micromanaging us, but He will not allow them to derail His overall plan for us. This means God is still in charge, and even when tragedy or trial occurs, we're still inside the master plan and we will be fine in the eternal scheme of things.
We can't always control what happens to us but we can choose our reactions to them. This power to choose is why two people can face the same trials and come out with different results. One person who experiences prejudice or poverty will spend his life angry and using this as an excuse. Another will use it to become stronger and overcome the challenges life has given him or go through them with a cheerful attitude. One person with an illness will become demanding and discouraged and another, perhaps after a natural time of grieving, will go on to uplift and strengthen others through her example and courage. One person loses his job and wastes priceless hours blaming his boss, the economy, the government or anyone else who comes to mind; another uses the time to start his own business or upgrade skills.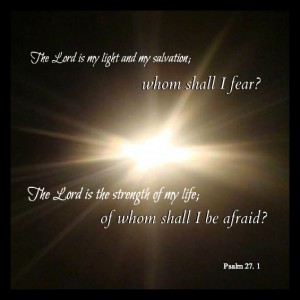 Having faith in Jesus Christ can help us turn away fear. The more we trust God and Jesus Christ to watch over us and to help us get through our trials, the less frightened we will be by those experiences. We need to prepare ourselves for possible trials physically, mentally, and spiritually. The best time to build a loving relationship with God and to learn to trust Him is before the trial, not during it. In this way, we come into the trials knowing how God interacts in our lives. We have a tradition of obedience that allows us to receive His greatest gifts and we know how to recognize His hand in our lives. We've learned how to get answers to our questions and to feel the comfort He sends.
How do we do this? First we need to set a goal to seek out complete truth and accept it, even if we find it where we don't expect to. We can do this by believing the promise given in James 1:5, where we are promised that if we need wisdom, we can receive it from God. Then we need to act on that wisdom. We should put aside time each day to read scripture—not just racing through them to meet a goal, but reading them slowly and thoughtfully. If you've never read the Bible all the way through, this is a good time to do so. The Book of Mormon testifies of the truthfulness of the Bible and helps strengthen our testimony that Jesus really did live and that He came to earth for everyone, not just those who lived in His small geographical location. Reading this book will bring additional understanding of the Savior's mission, since it actually discusses this more often than does the Bible.
We need to put time into prayer, not just the ritual repetition of words but meaningful discussion with God followed by quiet and patience as we wait for answers. If we leap up and go back to everyday life, we may miss the gentle inspiration that follows. In a conversation with another person, when you ask a question, you wait for the answer before leaving the conversation. Prayer requires the same courtesy. Act as though you expect God to answer your question—this is faith.
When we ask God for help, we need to do our share of the effort and we also need to act like we trust Him to come through with the help. For instance, I'm a writer. I'm trying to learn to write fiction and sometimes I get lost. I reach a section of my novel I know I don't have the skill to carry out. I often turn to God for help with those sections, but then I follow up by going to my bookshelf to read how to do what I need to do. I trust God to help me find the right book, and maybe even to have encouraged me to buy the right book before I knew I needed it. And then I sit at my computer and start typing, even if I don't yet know what I'm supposed to type. If I'm not at my computer, I can't write the book and God can't guide my mind and hands to type the right words. Sitting at my computer is an act of faith that God will come through with the help.
I find it very helpful to try to figure out what God is trying to teach me when I'm facing a frightening trial. When I know what He wants me to learn, I can do my part to learn it, and I also find it easier to have faith. I watch for proof that God is nearby and participating in my trial with me. Knowing He's nearby and I can talk the trial over with Him gives me courage to get through the trial. No matter how few people might be in my life at any given moment, I never have to go through a trial alone.
Nervousness or concern is natural, but paralyzing fear can frequently be overcome through faith. The more often we recognize God's hand in our lives, the easier it will be to trust Him during the next trial. Every trial we handle with faith strengthens our ability to do it even better the next time.
Mormon history is a hot topic of debate and discussion both among Mormons (the nickname sometimes applied to members of The Church of Jesus Christ of Latter-day Saints) and non-Mormons alike. There are many false stories about Mormon history circulating, but there are also solid efforts at reliable research. The Mormons themselves, often through Brigham Young University, conduct serious peer-reviewed research and work to present a balanced view of Mormon history events that occur, even if they are not the moments Mormons are most proud of.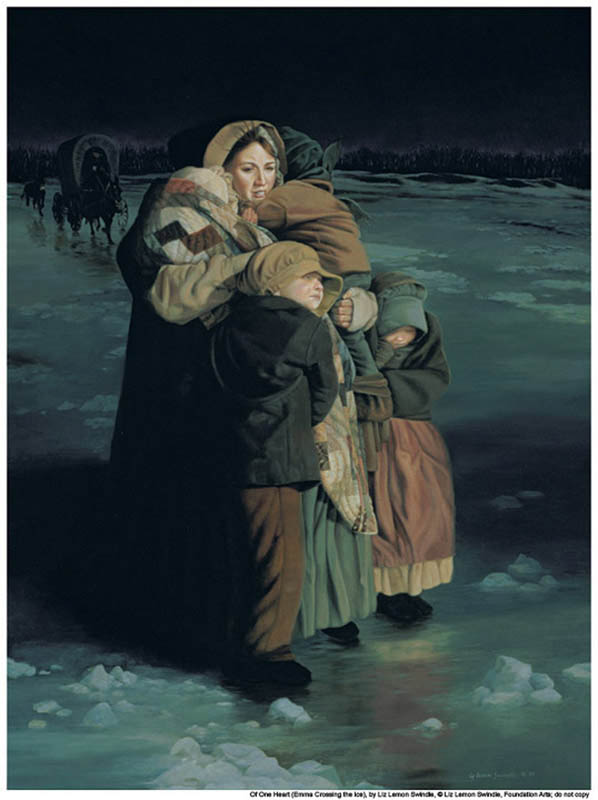 One source for Mormon history is the Church History website, a part of the Mormon collection of official websites. An exciting project on that site is the Joseph Smith Papers project. This ongoing project will be presented in its entirety online and selected documents are also gradually being published. It will eventually contain every existing document he wrote or dictated or that in any way were influenced or directed by him. The final project will involve thousands of pages. The website is being filled with photographs of each document, demonstrating that the transcriptions are accurate. This will allow serious students of Mormon history to study Joseph Smith in a way never before possible.
For those who just want an overview of Mormon history, the Mormons have published a very basic overview in a small book called, "Our Heritage." The link on the title takes you to the book's full text, available online at no cost and without registering.
One of the most powerful chapters in this book is the chapter on the Mormon settlement in Missouri. This is chapter four and can be read here:
This was one of the most trying times in Mormon history and demonstrated that the United States, despite being founded on religious freedom, had a long ways to go in reaching its ideal. A later constitutional amendment allowed the federal government to enforce federal laws at the state level, but this would not happen until after the Civil War. At the time the Mormons settled in Missouri, from about 1834 to 1838, the federal government could not have, even if it had wanted to, enforced the right of the Mormons to practice their own religion in Missouri and this led to a period of extraordinary government-sanctioned, in many cases, persecution.
Mormons began moving into Missouri while the church as a body was still living in Kirtland, Ohio. When more space was needed, Joseph Smith sent them to Missouri after praying for a location. He instructed them to begin buying available property there. In 1833, when Mormons were celebrating the Mormon's third anniversary as a church, there were an estimated 1000 Mormons in Missouri who attended that celebration.
However, persecution soon began. Groups of people began to stir up fears about Mormons. Missouri allowed slavery and wanted to be admitted to the Union as a slave state, but the Mormons were abolitionists for the most part. There were fears they would vote against slavery and get it removed from the state. To that end, anti-Mormon groups circulated a story that the Mormons were actively inviting all free black and mulatto Americans to move to Missouri, an untruth designed to capitalize on the racism of the state. Parley P. Pratt, a Mormon leader, pointed out it would actually be pointless for Mormons to do this, since Missouri law allowed the state to remove any free black person from the state, and did so with a few exceptions. The Mormon settlement included a small number of free black Americans. In addition, agitators were unhappy that Mormons interacted with the Native Americans. Of course, there were also religious disagreements.
A mob of 400 men approached the Mormon settlement with a "secret constitution" written to stop the Mormons. It ordered them to not allow any more Mormons into the state, to stop publishing their newspaper, and to  leave the county. These demands were, of course, not legal, so the Mormon leaders refused to sign. The printing press was destroyed by the mob and the building and the home of the publisher were destroyed.
Edward Partridge, the bishop, and Charles Allen were taken to the town square. They were ordered, under threat of death, to renounce the Book of Mormon or die. They chose death and were tarred and feathered, an extraordinarily painful act of terrorism, but lived.
A few days later, the mob returned and the church leaders offered up themselves in exchange for the safety of the members. The mob ignored the offer and demanded everyone leave or face danger. The church, at the advice of the current governor, obtained lawyers to defend them. After a number of Mormons were beaten, a battle broke out, resulting in a few deaths on both sides. The governor ordered Colonel Thomas Pitcher to take away the weapons of both the mob and the Mormons, but instead Pitcher took only the Mormon weapons and gave them to the mob. So much danger ensued, the Mormon leaders were forced to instruct their members to leave. The members were forced to survive in rough camps along the river in the middle of winter for a time. When the Church in Kirtland sent help, the help was met by a mob that attacked with cannons. To the surprise of the mob, a powerful rain storm suddenly started, forcing the mob to run for cover. When the storm stopped, the weapons were destroyed by the rain.
One of the more terrifying events in Mormon history happened in Haun's Mill. A new Missouri governor, Governor Boggs, issued an extermination order that is unique in American religious history in that it ordered the extermination of the Mormons in the state. Three days later, with the order making it clear there was no danger in attacking Mormons, a mob of 200 men attacked the Mormons. They ordered the men and boys—even the male children—into a barn. They then began shooting into the barn, as well as murdering those who tried to escape. Fifteen men and boys were injured and seventeen were murdered.
Shortly after this event, the state militia captured Joseph Smith and ordered him shot by a firing squad for the crime of being Mormon. Unexpectedly, General Alexander W. Doniphan refused to do it and threatened the general of the militia who was to carry it out instead that he would be tried by an earthly militia if he did because it was illegal and immoral. He said it would be nothing more than murder.
Mormon history is filled with moments that challenge the comprehension of those who have studied the Constitution. It was a dark time in both Mormon history and American history. However, today, with stronger protections in place, Mormon history has a brighter tone to it. Today, Mormons live all over the United States, and even all over the world. They donate millions of dollars, supplies, and hours to humanitarian projects world-wide. They are even experiencing something of a Mormon Moment as two Mormons run for president of the United States. They live in ordinary neighborhoods, have jobs throughout their communities and educate their children in public schools, private schools or homeschools as they choose. Seldom does a Mormon, at least in the United States, find himself facing down a mob with cannons or even guns…words maybe, but not guns.
Mormon history…it's quite a story.
Mormons use several volumes of scripture, including the Bible, the Book of Mormon, the Doctrine and Covenants, and the Pearl of Great Price. The Book of Mormon gave rise to the nickname often given Mormons, but the actual name of the religion is The Church of Jesus Christ of Latter-day Saints. The first part tells us whose church it is. In the Book of Mormon, Jesus explains that a church belongs to whoever it is named after, so His church must be named after him. The second part distinguishes the early Saints from those in the restored church today.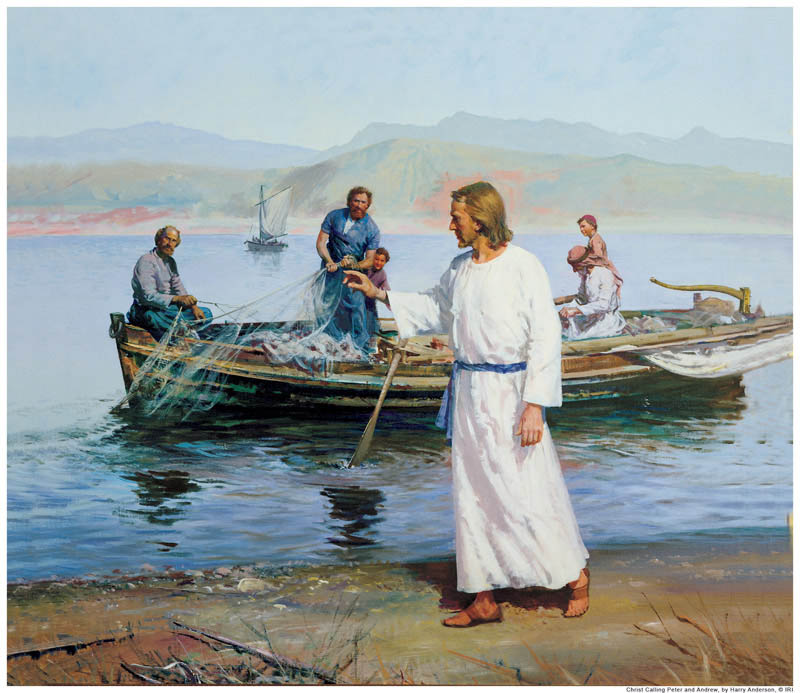 Mormons study scripture on a four year rotation, with the Bible getting two years, the Book of Mormon one year, and Church history and Doctrine and Covenants one year. The Pearl of Great Price is included in other classes as appropriate.
Do Mormons believe in the Bible? Obviously, they do, since it is studied for two years in every four for adults, teens and older children, and every other year for the youngest children. Teens study it an additional two years (they are studying the Old Testament this year) in an early morning or release time class held on school days.
Bible Translation
Mormons believe the Bible is accurate as far as it is translated correctly. Some people get offended by this suggestion that as it appears in their copy it may not be perfect. However, the Bible was not written in English. Within the English language, it has been translated many times and these translations often vary dramatically. A popular parallel Bible website offers thirty versions just in English. Every language has its own translations. Mormons use the King James Bible in English.
If you've ever studied another language, you know there is no such thing as exact translation. Often words don't have an exact translation or there may be multiple ways to translate the word. In addition, words change meanings over time. The meaning of a word today may not be what it meant at the time of the translation, so even if it was accurately translated at the time the work was done, readers can misunderstand the meaning. One reason Wycliffe, who first translated the Bible into English, was murdered is that the Catholic Church objected not just to the translation effort, but to some specific translations. They felt the translations changed the meanings of some verses and that these translations made some of their practices no longer Bible-sanctioned. There is more than one way to translate a verse, and the choices made matter in how you view doctrine. This is why so many Bibles now include the Greek and Hebrew and why many Christians decide to study those languages. They want to see for themselves what the verses really meant in the original languages. All the Biblical translations in print today are different and they can't all be exactly accurate for that reason. To say it's correct if it is translated correctly is only to recognize that many translations exist and that men are imperfect. These are things we all know.
How the Bible Came to Be
Few people actually understand how the Bible came to be. It was not written as a single book, handed down from generation to generation. There were many different records. It was long after Jesus died that the various scrolls were gathered up and a committee had to decide what to include and what to exclude. Not all churches agree on what should be included. The Catholic Bible has different books than the Protestant Bible, for instance. The choices were made by people, not by direct revelation from a current prophet, since there were no prophets at that time. To be certain, they were inspired people, as were the King James translators, but they were still people. Even the Book of Mormon, which was handed down as a single document and translated by a prophet, includes a disclaimer by the original authors that there may be man-made imperfections. People are not perfect. In addition, the books of the Bible were often written long after the events occurred. Adam did not write the Book of Genesis. Historians in those days did not function in the same manner as historians today. Their goal was to show the interactions between God and man, to help us understand our relationship to and our responsibility to God and Jesus Christ.
If you read the Bible carefully, you will note that Genesis has two versions of the creation. Chapters one and two both tell the story, but the stories don't match. The order of creation is different. Does this make the Bible false? Of course not. The purpose of the Bible account of creation is to explain who made the earth and why. Those are doctrine. The rest is interesting, but not doctrine because it doesn't impact our eternal salvation. The accounts are complimentary, but each is trying to make a different point, so the author told the story in a different way. Mormons do not accept that these types of details make the Bible false, nor do translation errors. As it was written by the original authors, it was a perfectly inspired document in everything that is important. Errors have crept in and some translations are more accurate than others, but if we read our Bible carefully and studiously, and if we pray to know the truth, we don't need to concern ourselves too much with those errors or even with the disagreements over which books to accept. Mormons hold the Bible to be sacred scripture, although they often don't treat it as absolutely literal—which a person cannot do if he is to accept both Genesis 1 and 2, for instance. However, they do consider the translators of the King James version highly qualified and very inspired.
Read a brief history of the King James Bible.
Missing Scriptures
Unfortunately, we don't have a complete collection of the writings of ancient prophets. The Bible itself mentions several prophets for whom we have no record and of books the ancient people have that we do not. For instance, in 2 Chronicles 9, verse 29, we read:
"Now the rest of the acts of Solomon, first and last, are they not written in the book of Nathan the prophet, and in the prophecy of Ahijah the Shilonite, and in the visions of Iddo the seer against Jeroboam the son of Nebat?"
We don't have Nathan's book to refer to. According to this verse, we're missing quite a bit about Solomon. A few chapters later, in chapter 13, verse 22, we see Iddo mentioned again:
"And the rest of the acts of Abijah, and his ways, and his sayings, are written in the story of the prophet Iddo."
What valuable doctrine is missing because those books are gone? We are also missing the writings of Jehu and Enoch and a prophecy from Ahijah. More importantly, perhaps, we don't have all the writings of Paul. Paul mentions in 1 Corinthians 5:9 that he had written an epistle we do not have. Mormons do not believe the Bible is all God ever intended us to have.
Is the Bible the Final Word of God?
Mormons don't believe God has decided that now that Jesus has come, God refuses to speak to us again. He hasn't turned His back on us, leaving us to flounder as we prepare for the Second Coming. In a world that is very different from the one in which the Bible was written, we need guidance and direction. The existence of so many churches demonstrates the need for a modern prophet who can help us understand how to apply today's world to God's teachings. If the Bible were all we needed to be completely sure of every doctrine, there would be only one denomination in all the world. Even within the Protestant tradition, there are serious disagreements over doctrine. Without a prophet, we are left to guess what is true. The Bible taught God's word through His prophets and it assures us God will always send prophets. While it's true that at times we have rejected prophets and we've had periods of apostasy, God has always reopened the heavens.
"Surely the Lord God will do nothing, but he revealeth his secret unto his servants the prophets  (Amos 3:7). Mormons don't believe God is doing nothing today, so He must be talking to prophets.
A more important reference on this subject is Ephesians 2:19-20:
19  Now therefore ye are no more strangers and foreigners, but fellowcitizens with the saints, and of the household of God;
20 And are built upon the foundation of the apostles and prophets, Jesus Christ himself being the chief corner stone;
This reference tells us God's church must be built on a foundation of prophets and apostles, something few churches even claim to have today. The cornerstone must be Jesus Christ, who set the example for us by choosing apostles to assist him as witnesses of Christ.
Some have said Jesus was the last prophet. However, the Bible suggests prophecy continued for a time after Jesus died:
And Judas and Silas, being prophets also themselves, exhorted the brethren with many words, and confirmed them (Acts 15:32).
God loves us and He understands how complicated today's world is. He provided prophets in Biblical times to give guidance specific to the time period in which each prophet lived, as well as for today. Now, He continues to send prophets to help us navigate the last days. The idea of continuing revelation in no way reduces the impact of the Bible, any more than having Moses be called as a prophet lessens the importance of Noah's time as a prophet. It is simply one more proof of God's continuing love for all His children, not just those who lived anciently. Additional scriptures, such as the Book of Mormon, should be welcomed with joy as further proof of the divinity of Jesus Christ. Now we know it wasn't just one little group of people who saw Jesus and thought He was divine. His appearance to another group of people—after His death—is the essential second witness of the divinity of Jesus Christ. Christians should celebrate this additional testimony.
For many Christians today, the Sabbath day is a day to go to church…and when that is over it just becomes another day. For Mormons, the Sabbath is an all-day event. Mormon is a nickname for The Church of Jesus Christ of Latter-day Saints. Mormon beliefs take literally the teachings of the Ten Commandments, and one says:
"Remember the sabbath day, to keep it holy.
"Six days shalt thou labour, and do all thy work:
"But the seventh day is the sabbath of the Lord thy God: in it thou shalt not do any work, thou, nor thy son, nor thy daughter, thy manservant, nor thy maidservant, nor thy cattle, nor thy stranger that is within thy gates:
"For in six days the Lord made heaven and earth, the sea, and all that in them is, and rested the seventh day: wherefore the Lord blessed the sabbath day, and hallowed it" (Exodus 20:8-11).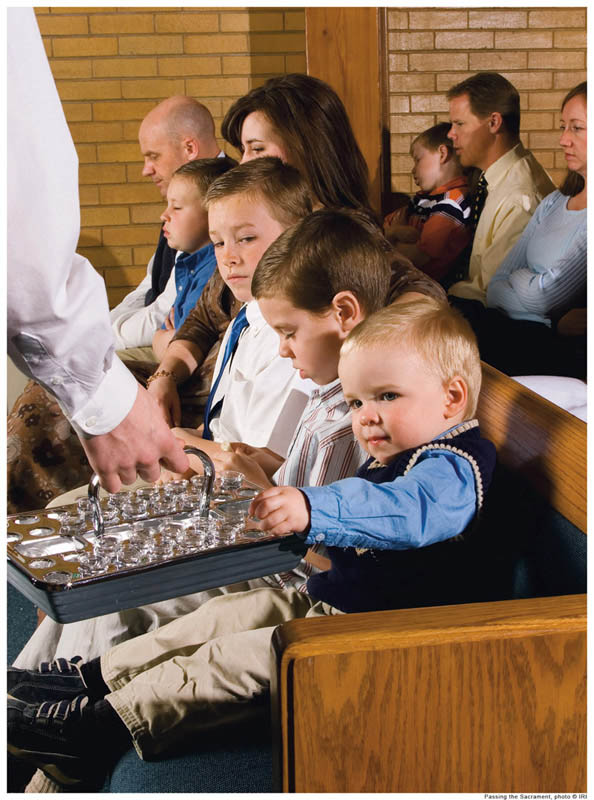 From midnight to midnight, Mormons are taught to keep the Sabbath day holy. This means attending church for the full three-hour schedule. A traditional worship service lasts about an hour and ten minutes and includes the taking of the Sacrament (communion). This is followed by classes. Children attend the Primary, beginning at age eighteen months. Until they are three, they are in a nursery class where they have lessons, art, music, stories, and games appropriate for their age. After they are three they attend regular classes, one in a classroom with children their own age and one in a larger setting where they also have a music lesson.
Adults and teenagers attend Sunday School, where they study the scriptures on a four-year-rotation, with two years spent on the Bible, one on the Book of Mormon, and one on Church History/Doctrine and Covenants. (This last is a book of modern revelations.) Then adult men and teen boys attend Priesthood class while the women attend Relief Society and the teen girls attend Young Women's. These are classes that teach gospel principles and show students how to apply them to everyday life.
But the Sabbath Day doesn't end when church ends. The Bible didn't say to keep the church service holy. He asked us to keep the entire day holy. For this reason, Mormons try not to have to work at their employment on that day. They also try not to cause anyone else to have to work that day—the commandment tells us not to have others who work for us work, and in our modern society, many people work for us indirectly. We don't want to be the cause of having them work on Sunday, so Mormons do not shop or attend community events on that day. Mormons are allowed to make exceptions for the "ox in the mire," meaning an emergency, but as one leader put it, we must make sure we didn't push the ox into the mire to begin with.
To avoid emergency work, a Mormon will shop on Saturday if there is anything she needs. The family will clean the home, set out clothing, and make any other preparations necessary to ensure the Sabbath day requires as little work as possible. On Sunday, the family will do only the essential chores, such as keeping up with dishes and caring for children. They often choose to prepare simple meals or to complete some meal preparations the night before.
With work complete, the Mormon family is free to spend the Sabbath day in spiritual matters. Rather than going on picnics or shopping, they will read scriptures and spiritual books, work on family history (a spiritual responsibility for Mormons), listen to quiet, spiritual music, and prepare church lessons. They will help children do quiet things that help them to think about Jesus, such as writing letters to family, visiting grandparents, writing in journals, reading religious children's books and playing with quiet scripture-themed toys. Some families will perform simple service for others. It is a peaceful time of rest and rejuvenation. The day is spent doing anything that helps Mormons to think about Jesus and to become closer to him.
The commandment to keep the Sabbath Day holy was so serious when it was taught to Moses that the penalty for violating it was death. We don't, of course, kill people today for breaking the Sabbath, but this does help us understand that God considers the Sabbath to be an essential part of our spiritual lives. We give him one day of the week of days he gives us. Six days are ours; the seventh is His.
A Mormon who has kept the Sabbath Day holy begins the work week rested and spiritually strengthened. It can be challenging to be a Christian in an increasingly secular world, but the Sabbath day helps us to have the spiritual strength to carry out our spiritual and temporal lives. It demonstrates our love for God and our willingness not just to take from Him, but to give to Him.
The Holy Spirit is the third member of the Godhead, which consists of God, Jesus Christ, and the Holy Ghost, or Holy Spirit. This third member is often the least understood by many Christians, and yet His role is critical to our lives on earth.
Members of The Church of Jesus Christ of Latter-day Saints, whose members are sometimes called Mormons, believe these three are not one being. They are completely unified in every way except physically. This is demonstrated through two verses in the New Testament of the Holy Bible.
John 10:30 says, "I and my Father are one." In the centuries following the death of Jesus Christ and the apostles, councils convened and decided scriptures like this one signified a unity of physical being. Not all Christians agreed, but this view, put to a vote, prevailed. However, such an interpretation ignores the explanation given by the Savior a few chapters later.
In the Great Intercessory Prayer given by the Savior, He said,
And now I am no more in the world, but these are in the world, and I come to thee. Holy Father, keep through thine own name those whom thou hast given me, that they may be one, as we are (John 17:11)
From this we can see the oneness is that of spiritual unity, not physical oneness, since we do not include all of Jesus' followers in our trinity. Jesus taught in this prayer that He and His Father were one in the same way all Christians are to be one.
Mormon beliefs teach that God and Jesus Christ have perfected and glorified bodies, but the Holy Spirit is a Spirit only. He has several assignments designed to help us in our life's journey. In fact, without His help, we would have little chance of returning to our Heavenly Father.
In the Book of Mormon, we learn the Holy Spirit testifies of Jesus Christ and God.
"And then are ye in this strait and narrow path which leads to eternal life; yea, ye have entered in by the gate; ye have done according to the commandments of the Father and the Son; and ye have received the Holy Ghost, which witnesses of the Father and the Son, unto the fulfilling of the promise which he hath made, that if ye entered in by the way ye should receive" (2 Nephi 31:18)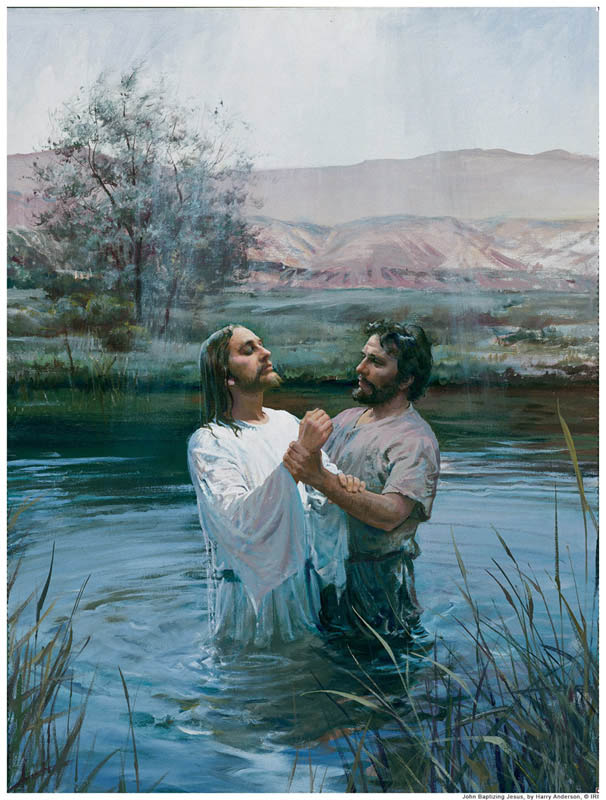 The Holy Spirit, then, makes it possible for us to know for certain that God lives and Jesus Christ is our Savior. Without this witness, we would have to guess, and few would accept that reality. The Bible promises us in James 1:5 that if we lack wisdom, we can ask God and He will tell us what we need to know. This knowledge comes through the Holy Ghost. We will receive an answer through warm and comforting feelings in our heart (because Satan cannot bring a feeling of peace) and in this way, we can know God and Jesus are real. We can also use the testimony of the Holy Ghost to know what doctrines are true and which church is God's church. To receive this witness, we must pray and ask for an answer, committing ourselves to act on the answer. We must not ask unless we're willing to accept and live by the answer.
Some people warn others not to pray, saying you can't tell who is answering you. However, Mormons believe that since God promised He would answer us, we can trust Him to find a way to make sure we recognize the source of all truth. This is the role of the Holy Ghost—to give us answers we can recognize as coming from God when we pray. The more we pray, the better we will become at recognizing what the Holy Ghost feels like.
Mormons convey the gift of the Holy Ghost after baptism. Mormons can be baptized at age eight, which they consider the age of accountability, when a child is old enough to know right from wrong if he's been taught, and to pray to know what is true. They are expected to pray for a testimony prior to their baptisms. After they are baptized, they are confirmed members of the Church and receive the Gift of the Holy Ghost. Prior to this, they have the Spirit of Christ and can receive periodic promptings from the Holy Ghost to help them recognize truth. However, after they are given the Gift of the Holy Ghost by someone with the proper priesthood authority, they can have the Holy Spirit with them all the time, as long as they are living worthy of His presence.
A Mormon teenager who enters a friends' home to discover the parents aren't home and the teenagers who are present are making plans to drink can receive a warning from the Holy Spirit to leave the home. If she chooses to ignore the warning and stay, she may find herself on her own, since the Holy Spirit can't be where wickedness is, and choosing to ignore the promptings of the Holy Spirit tells Him He is not welcome. However, the teen who obeys will protect herself from very difficult situations. A driver who has a sudden spiritual impression to pull off the road may discover she has avoided an accident that happens moments later to the cars just behind her. This does not mean we can avoid all trials or dangers. However, it helps us to avoid those that are not necessary for our personal growth and plan or to avoid many—but not all—hardships.
Another role of the Holy Spirit is to serve as a comforter.
And I will pray the Father, and he shall give you another Comforter, that he may abide with you for ever (John 14:16).
Life is sometimes very difficult. No life is without sadness or trial because we came here in part to learn and to be tested. However, Jesus promised not to leave us comfortless and so he sent the Holy Spirit. Even when we feel all alone in our trials, He can be there, if invited, to help us through it and to provide comforting companionship and reassurance.
The Holy Spirit also helps us receive spiritual gifts and to be sanctified as we repent. As we can see, although He may get talked about less than the other two members of the Godhead, He plays a powerful role in the success of our mortal lives.