Spring is just around the corner and that means two things for me. Gardening, which I love, and spring cleaning which I love even more! Hi, my name is Krystal and I am a cleanaholic! I love, love to clean. Blame it on my Dad, whom we have nicknamed the next Martha Stewart. He's what you might call a little OCD, and I have inherited that from him! There is just something about purging and getting rid of all the stuff you don't use anymore, and starting with a fresh clean house for the summer! My husband doesn't like spring cleaning; he hardly finds it as fun as I do, and I literally have to drag his feet or bribe him to help. I don't blame him. It's a lot of work, but it's something that needs to be done!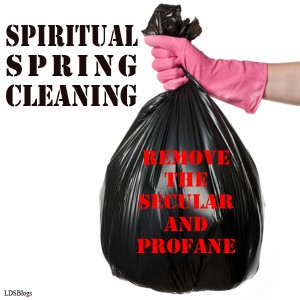 There are so many awesome ideas on Pinterest on how to clean and organize your home! I love it! I have switched over to all green cleaners too and it makes me feel good especially with my daughter, to get rid of the toxins and yucky chemicals.
At church, I am attending a Gospel Principles Sunday school class. Gospel Principles is a class that teaches the basic doctrine and teachings of The Church of Jesus Christ of Latter-Day Saints (LDS church) in a more simple way. This past Sunday our lesson was about fasting. We talked about what fasting is, and how it applies in our life. In the LDS church, the members are encouraged to fast, or go without 2 consecutive meals at least once a month when needed. When we fast, we usually do so with  a purpose in mind. This can range from fasting for a friend in need, better health, answers to prayers..anything! The key is to fast with prayer. If we don't fast with prayer and real intent, we are just going hungry, so prayer is essential! As we talked about this, I thought of how not only are we cleansing our bodies by going without 2 meals, but our spirits are being cleansed as well.
It's no secret being a wife and mother has its challenges, so I have found myself fasting for that purpose–to be a better mother. During this fast, I pray to my Heavenly Father to help give me guidance, to help me be more patient, and to be able to recognize the blessings I receive on a daily basis. I tend to get down on myself a lot, and I realize that like the green cleaners I use to get rid of the toxins in my home when I clean, I need to purge the negative thoughts from my head because that is Satan trying to take over my spiritual home with his poison. After my fasting period is over, I have been able to face the daily things so much better, and have felt the Lord's hand in my life.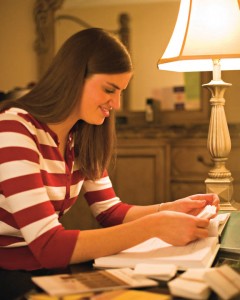 As I reflected on this experience, I realized how these gospel principles I learn every Sunday can be used as a resource for spring cleaning…but spring cleaning for the soul.
Purge, Purge, Purge! When I clean, I like to go around to each room in my home, I have 2 bags. One for trash, and one to donate. Think of all those negative thoughts that take over your mind, and throw them out!! You don't need them; they are taking up room and are just plain trash! Surround yourself by positive influences that will lift you up instead of bring you down. The lessons you learn from a trial–donate them! So many of us go through the same experiences, and it's easy to feel like we are the only ones,  but if we donate our experiences with others, we can really be useful and help someone else in a time of need!
Organize yourself. Once school is out a lot of you have kids who are home for the whole summer, and having a schedule of some kind keeps you sane! Well, make that schedule for the spiritual things also. Make a list of things you'd like to incorporate in your family life, whether that be family prayer, scripture study, or family home evening, and work it in your schedule. I plan to start doing a scripture study with my daughter in the morning. We usually eat breakfast together and just kinda talk or listen to music, but I want to take that opportunity to teach her a little bit about the gospel with a story, or a fun morning activity.
Clean! How could I forget the most obvious thing! Actually clean! We scrub baseboards, wash windows, and clean carpets!

Clean your soul. Repent for things you are doing that are dirtying your minds and your spirits. Your Heavenly Father wants more than anything for you to be closer to Him, and is waiting to forgive you. Get rid of the dirt and become clean again.
As you get ready for spring, getting rid of junk is a great start, but don't neglect you! Take the challenge with me and lets do some home spring cleaning, and some soul spring cleaning. I promise you will receive so many blessings because of it. I have a testimony when we clean both spiritually and physically it invites the spirit into our home. You've heard of the saying "cleanliness is next to godliness?" Well, I truly believe in this. When my home is organized and free from chaos, and we are doing the things we should be doing as a family, such as scripture study, and family prayer, our house becomes a house of order. It becomes a home where the Spirit can dwell and we, as a family, are much happier. Try it out this spring, and let me know how it goes!
It's winter again and that means snow! Whoever you talk to, you will find a variety of emotions associated with snow. When a big storm was forecast as coming our way, I used to tell my 5th grade violin class to play "Jingle Bells" ten times in a row when they got ho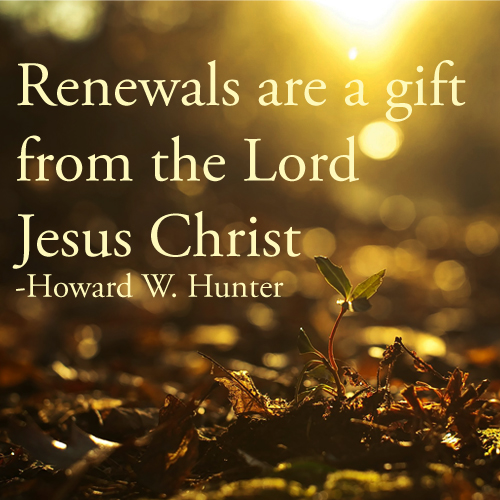 me to ensure we'd get a snow-day the next day. Meanwhile, parents would grumble about the mess, the dangerous driving conditions and the horrible commute they'd have to endure if we did get snow. I'll never know if they took their kid's instruments away from them after the third or fourth rendition during those long nights. But one thing was for sure—I saw snow from both sides.
One of my all-time favorite folk songs is "Both Sides Now" written by Joni Mitchell and performed by Judy Collins. In it she sings about the contrast between her naïve optimism and hardened pessimism in looking at various aspects of her life, namely clouds, love, and life itself. The lyrics have a magical way of conveying her whimsy on one side, making me laugh at my own childhood fancies of life. Then when she sings of the other side, my heart aches for her because I too have felt the deepened pain of life, be it through loss, betrayal, bad choices, and so on. Can you really ever see the naivety of life again, after having lived through pain? Can you ever really pray for a snow-day after being an adult who has to live through the hazardous weather? Judy Collins saw both sides. I'd like to introduce another side—what our Father in Heaven sees.
Winter is white. It doesn't have the budding flowers of spring. It doesn't have the full green splendor of summer. It doesn't have the brilliant colors of autumn. Winter is white. And with that whiteness lies resetting, refocus, restoration, and rebirth. Imagine a garden filled with maples, dogwoods, aspens, and weeping cherries. Each tree has a unique shape and size, a singular way of expressing its true nature. In spring their flowering buds are of a variety of pinks reds, and new greens. In summer the leaves are of differing shapes and depths of green. And in autumn, a painter stokes them with the richness of reds oranges and yellows. But in winter they are bare—every one of them. When the trees are bare they can hold the heavy snow perched on their limbs, making them all white. Even the fir trees that retain their needles of green hold a layer of white snow on their branches. Suddenly, all the trees are reset to white, like a clean slate. The temperature drops to slow them down to rest and restore for their life cycle to begin again. Read more
The Book of Mormon contains an amazing story about a missionary named Aaron. Aaron had the opportunity to teach a king. If you were given that opportunity, would you take it? He did and he was very bold in his teachings—no wasting time being vague so as not to offend. The king had questions, things that had been worrying him and Aaron gave him the answers he needed.
He asked Aaron about something another missionary, Ammon, had taught. Ammon had told the king's son that if we repent, we can be saved, but if we don't repent, we will be cast off at the last day. He was worried about this because he didn't understand what it meant and he didn't want to find himself cast off.
A Book of Mormon King Becomes a Christian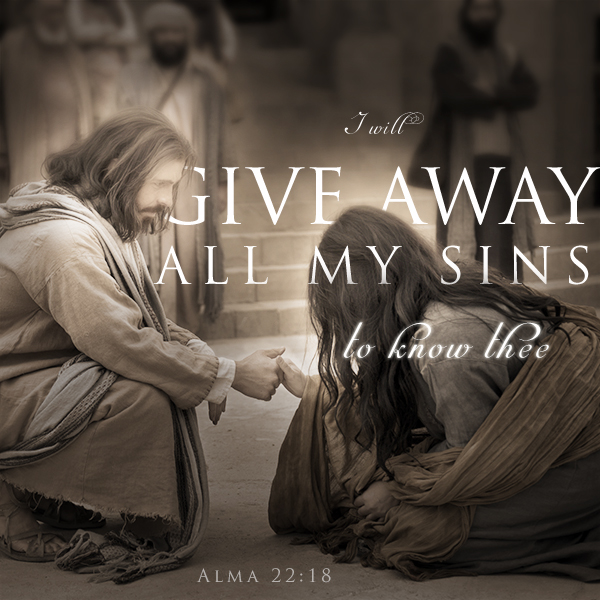 Aaron began by evaluating where the king was currently. He asked the king if he believed in God. The king answered cautiously that he knew the Amalekites, a people in his kingdom, said there was a God and that he had given them permission to build churches to worship that God. But so great was his trust in Aaron that he said that if Aaron said there was a God, he would believe him. Read more
The Book of Enos, found in the Book of Mormon, is one of the very shortest books in the volume. It is only one chapter and covers a single event in the life of the prophet Enos. Despite its brevity, however, it contains a powerful message about how the atonement of the Lord Jesus Christ changes everything.
Enos went into the forest to hunt beasts, although this may be an allegorical statement. As he was in the forest he began to think about the things his father had taught him concerning Jesus Christ, eternal life, and the joy of having a testimony. Those things sank deep into his heart and he felt a hungering in his soul.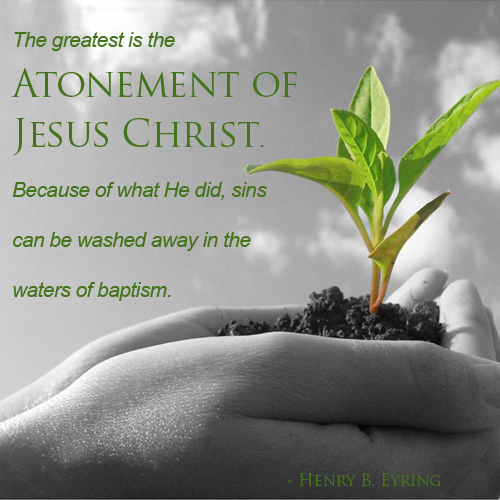 He knelt down there in the forest and began to pray, not an ordinary repetitious, dutiful sort of prayer, but one that came from the deepest places in his heart. He refers to what ensued as a wrestle before the Lord. He cried a full day and a full night to God for his soul.
Finally a voice spoke to him, saying, "Enos, thy sins are forgiven thee, and thou shalt be blessed." Enos knew God spoke the truth and so he felt his guilt swept away.
Answers to prayers can come slowly
Why did God let Enos pray so long before answering him? We know that what comes too easily to us is never really appreciated. We most value what we really struggled to gain and we learn the most from the struggle. Praying so long allowed Enos to find out just how badly he really wanted forgiveness and what he was willing to do to get it. By the time it came, he was fully appreciative of the difference of how he felt when he was overwhelmed by his sins and how he felt when they were taken away. Read more
In this series of articles on Christ in the Book of Mormon, we've spent a great deal of time exploring verses related to the atonement. 2 Nephi 2 was almost entirely on that subject. Today we will explore 2 Nephi 9, which also discusses the atonement of Jesus Christ in-depth.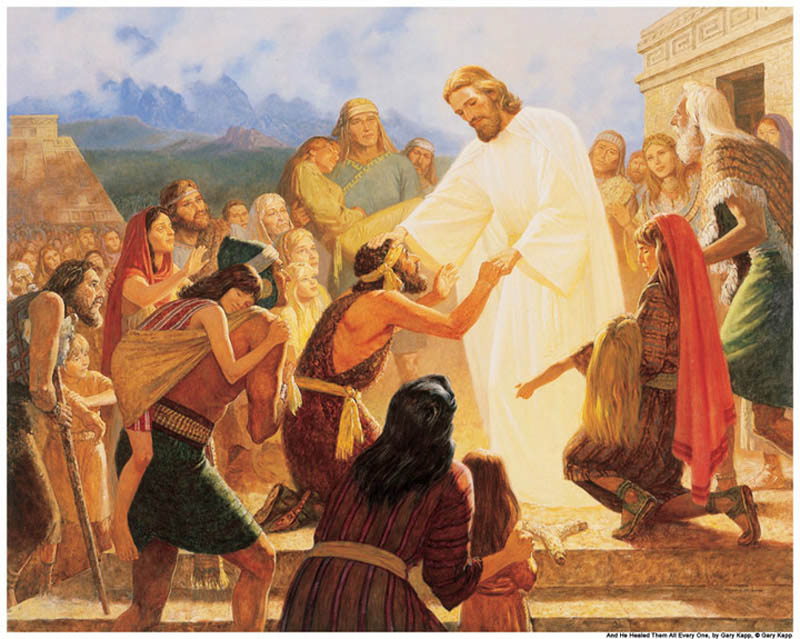 In the previous article on Christ in the Book of Mormon we studied the prophet Lehi's dying teachings to his young son Jacob. In this chapter, Jacob is now grown and teaching the gospel himself under the direction of his brother Nephi, who is the new prophet. The family has separated into two groups, one led by the wicked Laman, and the other by Nephi.
Jacob, like his father, is teaching about the atonement. Much of the Book of Mormon expounds on the topic of being saved, which is why Mormons just roll their eyes when told they don't believe we are saved by Jesus.
In verse 6, Jacob reminds his listeners that everyone will eventually die and because of that, there has to be a plan to allow them to be resurrected. The Fall of Adam had caused man to become separated from God. In the following verse, he says that because of the Fall, there is a need for an infinite atonement. If there was not an atonement, the first judgment of man would be the final one and no one would be able to rise from the dead or be forgiven and saved. Read more
By Mei Ding Goh.
As I began to write down my thoughts for this article, as I began to type something on my computer,  I could feel my chair was shaking, my instinct told me "earthquake". I was really scared, immediately I knelt down and prayed, "Heavenly father, please forgive us of our sins, please release your grace and mercy, help us soften our hearts, help us repent". And I was amazed, how great thou art, what a perfect timing to prepare for this topic "mortality is a probationary time to enable man to repent and serve God."
I recalled a time, while I was walking to the market, I saw a little kitten, and it curled around its little brother. Its brother was dead, probably hit by a car. I could feel its grief; my heart was breaking, and I stood beside it and prayed for it, "Heavenly father, please comfort this little kitten." The kitten reminded me of my late sister who passed on few years ago due to cancer. The earthquake and the tiny kitten reminded me of how easily we take life for granted, live as though we still have endless days to come. Must we have the natural disaster or tragedy to awaken us and make us realize who we really are and what our true life's purpose is?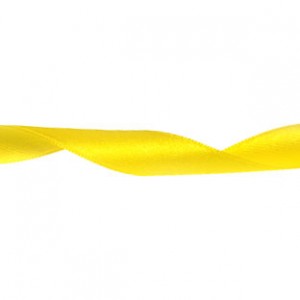 If I stretch this beautiful ribbon from one wall of my room to the other wall, if this ribbon represents the line of our lives and that one end of this ribbon represents our past and other our future. This ribbon will actually extend far beyond the walls of this room and continue forever in both directions. We cannot see anything beyond these two walls. We do not know what happened to us before we were born; we have no idea where we are going after our physical death. What shall we do? Who and where and how shall we seek help and guidance?  These are actually golden questions that lead people to The Church of Jesus Christ of Latter-day Saints (sometimes nicknamed the Mormon Church).  Once baptized, they begin to understand the concepts of faith and forgiveness, and how they pertain to our eternal existence, which had no beginning, and which will have no end. Read more
The Old Testament tells of twins, Jacob and Esau. Esau was the oldest, and according to Jewish custom, was entitled to the birthright blessing. However, one day Esau came home very hungry to find Jacob had made pottage, which is a stew. He asked Jacob for some and Jacob agreed, but only if Esau would give him the birthright in exchange. Esau, not understanding the importance of the birthright, really wasn't that interested in it. He cared more about his immediate physical needs than in God's plan for him or in his eternal life. He happily sold his birthright for a mess of pottage, a term that has come to mean something worthless. Later, of course, when he matured and understood what he had given up, he was sorry he'd done so. The pleasure of the stew was long gone and he had nothing to show for it, while Jacob's birthright had eternal blessings attached.
While most of us find it silly that someone would sell his eternal blessings for stew, many of us sell off God's blessings for things of even lesser importance than stew. Each time we choose to violate a commandment, we are choosing to sell our birthright.
Our birthright is to receive all of God's promised blessings for our lives on earth and to have the life He hopes we will have. In eternity, our birthright is to return to God to live forever. When Jesus lived on the earth, He consistently warned people they must keep the commandments if they wished to be with God after their deaths.
Not every one that saith unto me, Lord, Lord, shall enter into the kingdom of heaven; but he that doeth the will of my Father which is in heaven. (See Matthew 7:21.) Read more
Young LDS women across the globe are calling for a return to virtue. They understand they will not be perfect every day, as they strive to emulate the Savior, Jesus Christ, but they also have the reassurance of being able to repent of their sins.
Repentance is a gift from God, made possible by the sacrifice of the Savior in Gethsemane and then on the cross. Jesus
offered to do something none of us could do: He would come to earth, with a unique heritage that included a mortal mother and divine Father, and, with this heritage to make it possible, would live a sinless life. It was required that the gift be given voluntarily, with the ability to back out at any time, and this, Jesus did. Men placed Him on the cross, but they could not have kept them there if He had decided He valued His personal life more than He valued our eternal life. Read more
People look to Christ for many different reasons, just as they did during His mortal ministry. Some came looking for miracles, some to have their daily needs met, some to try and find fault with Him, some to seek forgiveness, some to learn from Him and feel His love. What first brought you to Christ? Are your reasons the same now as they were then?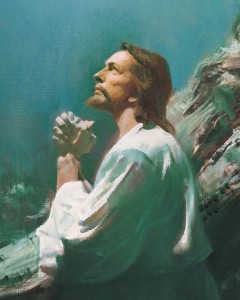 The more time that we spend getting to know Christ and emulating His behavior, the more we learn about the depths of His love for us. The more we stand in awe of what He has done for us. The more we want to share that joy with others around us. Understanding His love and recognizing the depths of our own are the elements that motivate us toward becoming better disciples of Christ.
For me, the most important part of coming to know Christ is coming to know and understand the true power of the atonement. What a wonderfully marvelous blessing. I think of Christ with His disciples, shortly after feeding the five thousand. Many began to follow Him because of that miracle. They looked for Him to feed and take care of Him. But, when Jesus tried to invite them into His presence more fully, many turned away. Read more
I've been reading a lot about Enoch in the last few weeks. If any of you have ever read the account in the Bible, you know there's not exactly a mighty gush of information to study up on.
Members of the Church of Jesus Christ of Latter-day Saints (nicknamed the Mormon Church), have been given a bit more insight, which you too can read in the book of Moses beginning in Chapter 6.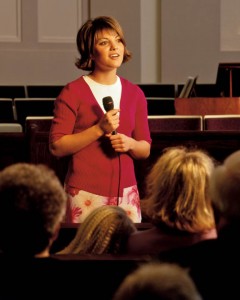 When Enoch was still a young man he was called of God to begin preaching to the people of their wickedness. Sound familiar? Satan's influence ran rampant throughout the land. There were only a few in Enoch's family who still remembered the Lord and His commandments.
Enoch was frightened by the idea of preaching to the people. He couldn't understand how he had found favor with the Lord, when he was still so young, the people hated him, and made fun of him because he was "slow of speech" (Moses 6:31). The Lord promised him none of these things would be a hindrance if he would simply have the faith, and do as he'd been told. Read more