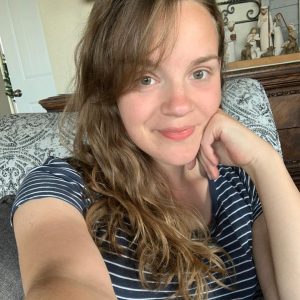 Writer and current LDS Blogs editor Amy Keim loves a lot of things: puppies, Hawaiian pizza (because pineapples DO belong on pizza), and Sunday naps — but there is absolutely nothing she loves more than the gospel of Jesus Christ.
Amy grew up in Northern Virginia, but now lives in Spokane, Washington with her two dogs. She graduated from Brigham Young University-Idaho with a degree in English, Professional Writing.
Amy served a mission in Denver, Colorado from 2013-2014, and attempts to hold on to her missionary spirit through writing about the gospel and finding the strength to endure life's unique difficulties.