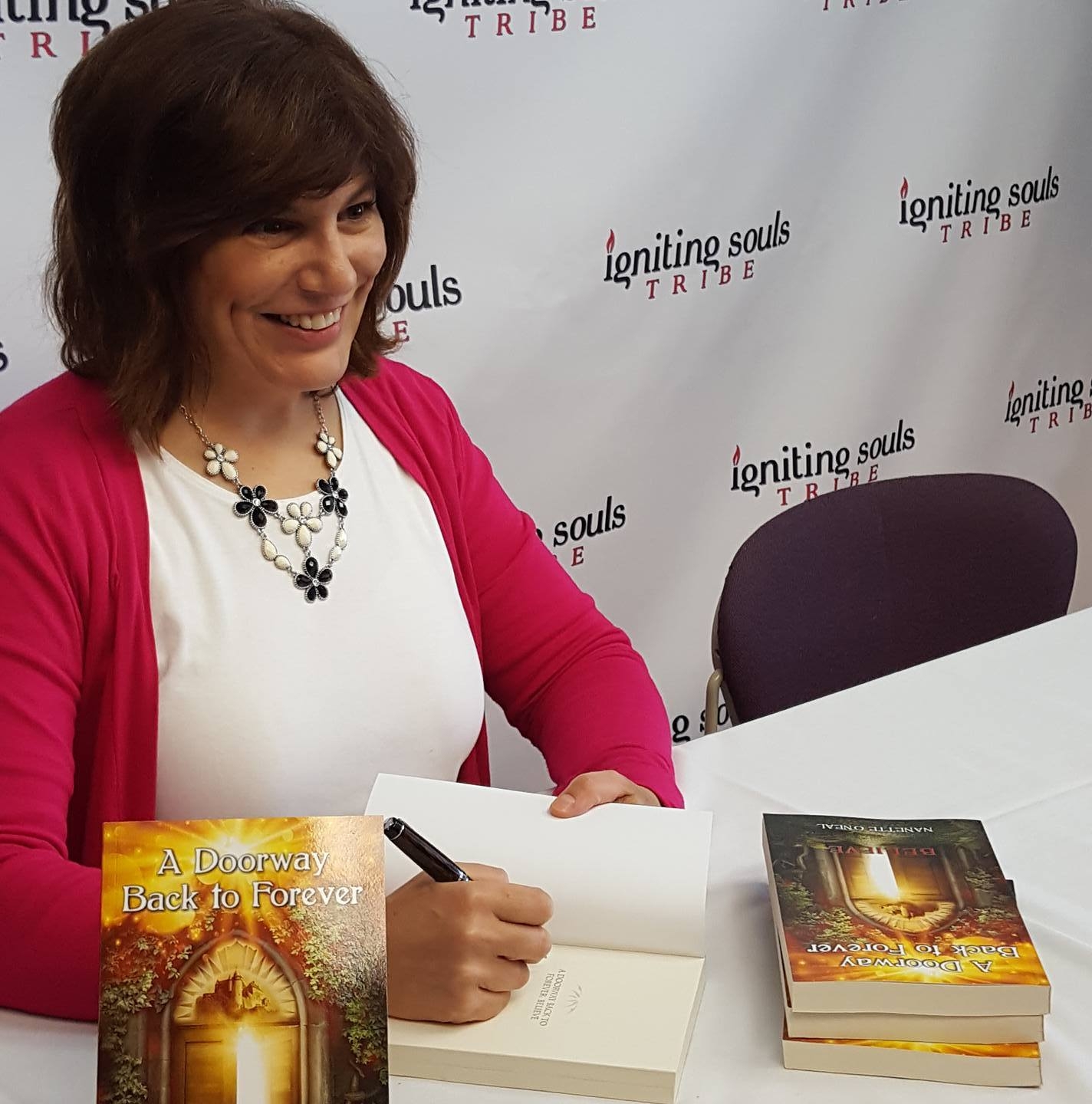 Published novelist Nanette O'Neal spent the first twenty-five years of her life looking for the Church of Jesus Christ of Latter-day Saints even before she knew the church existed. As a child she had a deep love of the Savior and felt there was more to His gospel than what she had been taught. Her search for the truth took her to Japan with her husband and stepson. There she met the missionaries who taught her that the ideas she had about God's eternal family were not crazy. Happily, she jumped into the waters of baptism and never turned back.

Nanette loves to untangle life and weave it back together again with the threads of the restored gospel. A natural teacher, she has a contagious affection for Christ which children and adults seem to gravitate toward. Writing has been a wonderful way to share her testimony. Currently, she works on and promotes her A Doorway Back to Forever series, which you can buy on Amazon. You can also follow her blog, Nanette O'Neal's Doorway, for more blog posts and updates on her novels.

Nanette is happily married, has a wonderful stepson and daughter-in-law, and two big dogs. She is a music educator, aviation enthusiast, and an avid hiker of Glacier Park. She also bakes a mean cookie.