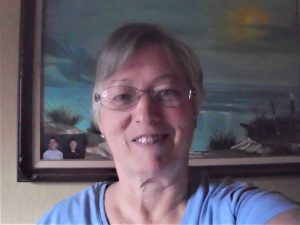 Tudie Rose is a mother of four and grandmother of ten who lives in Sacramento, California. You can find her on Twitter as @TudieRose. She blogs as Tudie Rose at http://potrackrose.wordpress.com. She has written articles for Familius, and you will find a Tudie Rose essay in Lessons from My Parents, compiled by Michele Robbins.
Tudie wrote a marriage column in 2014 for LDSBlogs, and in 2015 wrote our "Daily Dose" articles based on a quotation. As a child, she and her father used to share quotations with each other, and she developed a love for them. She uses quotations for motivational purposes in her own life, and decided to share them with others as she has missed sharing them with her father. Tudie currently writes a column entitled "Strengthening Our Faith".
Tudie Rose is her pen name, and she also writes under her real name. Tudie has found that she is much more interesting than that "other person," and her Pinterest account is proof she is right. Tudie pins pictures of beautiful things—lighthouses, rainbows, old barns, bridges, sunsets, butterflies, birds, and beautiful fish. That other person pins household hints, decorating ideas, and recipes. Tudie is fun and creative; that other person is practical and dull.
Tudie was created so writing could be done without inhibitions, and she used to keep her identity a secret, but it didn't take long before she was exposed. Now she just keeps her pen name because she likes it and feels comfortable in her skin. Tudie has found the creative genes, and she is loathe to go back to dull and dreary.