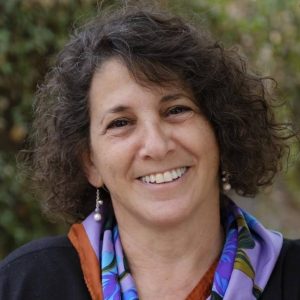 Valerie J. Steimle has a real gift for helping families learn how to strengthen their lives. She is passionate about helping everyone to build their own families, no matter how many trials they might have. Although she's had trials of her own, she approaches life with joy.
Valerie was born in Brooklyn, NY, to a close-knit Jewish family. Her mother searched for many years to find what was missing in their lives and found The Church of Jesus Christ of Latter-day Saints. Their baptism brought an incredible change in their lives, although her parents would not tell their extended family for 10 years, and they lived in both the Jewish world and the LDS world.
Valerie graduated from Ricks College in 1979 and attended Brigham Young University from 1979 to 1982, where she met Robert Steimle. They married and had nine children.
After moving to Alabama to be closer to her parents, her husband of 25 years suddenly passed away, which left her to raise her youngest five children. She now resides in Mesa, Arizona working for Native American Fatherhood and Families Association as a grant writer and marketing coordinator. Three of her children live nearby and the rest live all over the country.
Her last book published to date is Home Is Where the Learning Is (for high school) but she has also authored Home Is Where The Heart Is; Home Is Where the Learning Is: Homeschool Lifestyles from Homeschool Moms; Of One Heart: Being Single in the LDS Church; Dogs, Blogs and Hobbits: Writings from a Widow's Perspective (a culmination of other writings on life and death); and Thoughts from the Heart: Writings from the Gulf Coast of Alabama, all available on Amazon.
Besides writing and reading, Valerie loves to spend time with her family, watch movies, embroider, and garden.
You can also read more of Valerie Steimle's writings here:
A look at strengthening the American Family
Blessings of Family Life
Mommy Authors