A few years before I joined the church, I mistakenly chose as friends some teenagers who were popular, but not well-behaved. I was naïve, and had no idea what they were really like. One day, at a school party, they decided to go for a "walk." I foolishly thought that's what they really wanted to do and joined them. However, the walk only took us out of sight of adults. Then they pulled out cigarettes. I refused, having watched a grandmother die of emphysema, but they persisted, and began taunting me. I had never actually experienced this before and didn't know what to do. Fortunately, one of the group made the others leave me alone.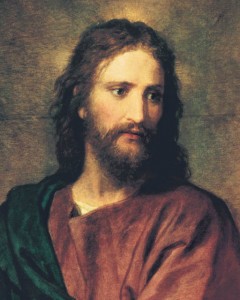 When we returned, a student, several years older and much admired, walked over to me and quietly said, "I knew what they were like—everyone does. But I thought you were different. I hoped you were different." He walked away and I stood still, mortified. I realized everyone thought I had been smoking, and that I was just like them. I didn't have to do anything wrong; I simply had to associate with those who did.
I wasn't sure how to get out of the situation, so I met with my guidance counselor, who suggested we change my schedule so I was not with them, but would be with the friends I had abandoned for this group. I did and my reputation,
1 Thessalonians 5:22 says, "Abstain from all appearance of evil." As a new convert, you may be struggling with this issue just now. Even if you are no longer doing the things you once did, you have to figure out how to make sure people know you're not doing them. You now represent the Church of Jesus Christ of Latter-day Saints in all you do, and so it's important to be a missionary by showing people how Mormons live. This may mean finding new friends, choosing new clubs, or declining invitations. Sometimes it isn't possible to be where you once were and appear to be doing the right thing.
If you feel your reputation is already sealed as less moral than you'd now like, don't give up hope. People have short memories. The more dramatic your change, the more people will notice the changes, and the sooner they will forget you haven't always been just like this. So make big changes quickly. Wear different clothing. Find new friends if you need to. (You don't have to have only LDS friends, but do try to have friends who share and respect your standards.) Clean up your vocabulary and join different clubs. Read good books and listen to good music. When people say, "Wow, you've really changed," smile and say, "Thank you."
Seek the guidance of people you trust—guidance counselors, club leaders, teachers, church leaders, and moral friends. They can often see options you can't see and can provide moral support during challenging times. Pray for help and courage.
It can take time, but you will soon be known as the good Mormon, clean cut and well-respected.
About Terrie Lynn Bittner
The late Terrie Lynn Bittner—beloved wife, mother, grandmother, and friend—was the author of two homeschooling books and numerous articles, including several that appeared in Latter-day Saint magazines. She became a member of the Church at the age of 17 and began sharing her faith online in 1992.