A religious census released by the Association of Statisticians of American Religious Bodies shows that the religion of the Mormons is one of the fastest growing in the United States. Mormon is a nickname for members of The Church of Jesus Christ of Latter-day Saints.
See story on Mormon membership on rise.
At a time when many religions are losing members, the Mormons are experiencing record growth. The growth is spreading outside the "Mormon west" and into east. The religion has a 45.5 percent growth over the past decade.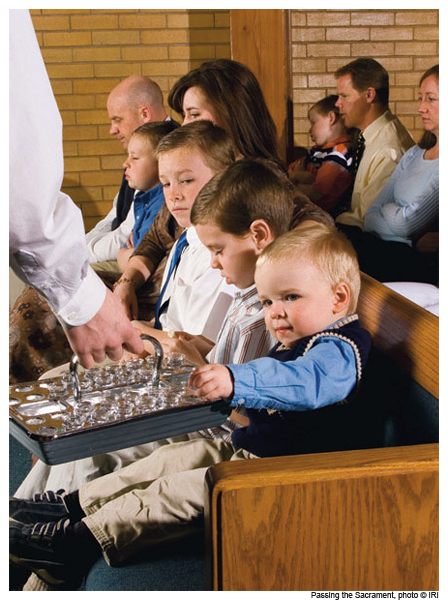 Mormons keep records on their membership in a central location. While most religions only keep them at a congregational level, leading to the possibility that a person might be counted multiple times as they change congregations, a Mormon is counted only once. The census report does not reveal how many of those are actively attending church, however. Unless a person asks to have his name taken off the record, it will remain on the books because many people who fall away for a while return. Since their records are still on file, it eliminates the need to be rebaptized. It also provides a certain measure of security, since records of certain people, such as those convicted of child molestation, are flagged so leaders know they cannot be assigned to work with children. A person's name is removed at his request or when he dies. If no one notifies the Church of a death, the name remains on the records until the person is 110 years old unless it is known the person is still alive.
In many religions, anyone can walk into a church and join. For Mormons, the process is more complex. A person who wishes to convert must meet with missionaries to receive a series of lessons that introduce him to the basic teachings and practices of the Church. Of course, they cannot learn everything in that brief time, but it does ensure they know the basics and understand how to pray and to receive answers to prayer. Before a person can be baptized and confirmed a member, he or she is required to pray and ask God whether or not the church is true and if the Book of Mormon is true. They are taught they must never take the word of a mortal, even one they trust completely. They must only trust God's word on the subject. A person who really does this will never waiver if their trusted source turns out to be less than perfect. If he or she trusts God, there will never be a question of truthfulness of the gospel. This is an aspect of Mormonism that is somewhat unique.
Prior to baptism, a person is asked to begin living some of God's commandments. At baptism, he or she makes covenants with God. A covenant is a promise between God and man. God sets the terms and we accept them. If we keep our part of the covenant, God will keep His. Since it is a serious thing to make covenants with God, the Church wants prospective members to be already living the precepts of the covenant prior to making it. This increases the likelihood that the person will be successful in keeping his covenant after baptism. Of course, no one is perfect, and we can repent when we fall short. However, Mormons want the new convert to have the greatest possible chance of regular success. Addictions must be overcome prior to baptism and the person must begin to pay tithing, attend church meetings, and study the scriptures. He must gain a testimony of the gospel and God's assurance he is making the right choices.
Once a person has met all the requirements and feels ready to make a covenant with God, he may be baptized. The baptism is normally held on a Saturday or Sunday and anyone is welcome to attend, including those who are not Mormon. After the baptism, that day or a week or two later, the person is confirmed a member of the Church and given the gift of the Holy Ghost. This is when his name appears on the membership records.
Children may be baptized at the age of eight, at which time they also become members of the church. If they are baptized before their ninth birthday, they are considered children of record and do not have to take the missionary lessons. The lessons they receive in their church classes cover all the material in the missionary lessons and more, and their parents help them learn to keep covenants. However, like a convert, they must be interviewed and assure their leader they are living the gospel, have prayed to know if the church is true, and want, of their own free will, to be baptized. Even children are considered capable of choosing for themselves and of gaining a testimony of the gospel.
About Terrie Lynn Bittner
The late Terrie Lynn Bittner—beloved wife, mother, grandmother, and friend—was the author of two homeschooling books and numerous articles, including several that appeared in Latter-day Saint magazines. She became a member of the Church at the age of 17 and began sharing her faith online in 1992.