From time to time, I see someone posting (usually incorrect) information on Mormons and one complaint is that Mormons won't pray to Jesus directly, which "proves" they are not Christian. Let's take that complaint in several parts in order to answer the question.
First, it is important to know that Mormon is only a nickname for members of The Church of Jesus Christ of Latter-day Saints. It is okay to use it as a name for the people, but not for the church itself. When Mormons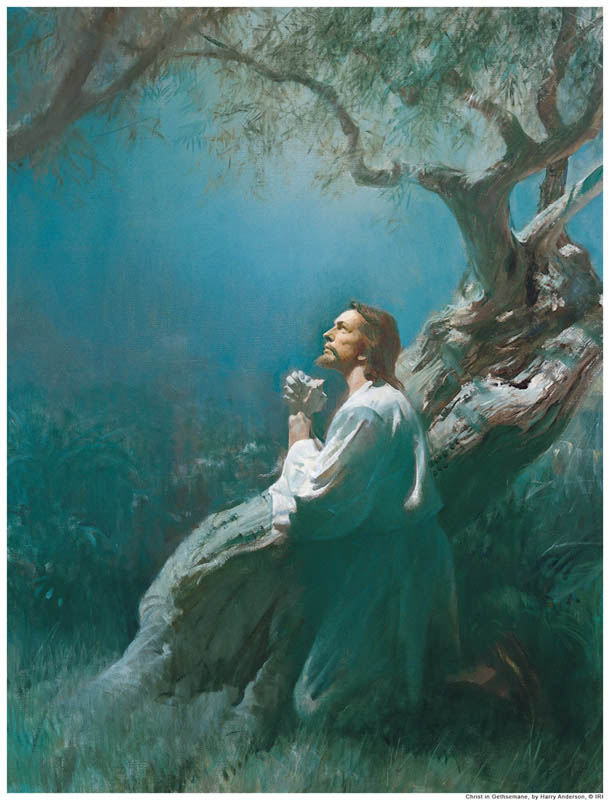 shorten their name, they use the term LDS (Latter-day Saints.) They are sort of picky about not wanting people to call them the Mormon Church because in the Book of Mormon, which Mormons use with the Bible, Jesus says that if you call a church by the name of a person, it is that person's church. So, a church called, "The Church of John" would be John's church. If you want it to be Jesus' church, it must be named after Him. This is why the Mormons call their church "The Church of Jesus Christ." Latter-day Saints is used to differentiate the modern church with the ancient New Testament church. You'll remember that in the Bible, Jesus' followers did not call themselves Christian. That was a term first used by outsiders and later adopted by the followers for themselves. Instead, they called themselves Saints.
It should be clear then that Mormons consider themselves Christians—not Nicene Christians, but a restoration of the New Testament Christianity. They reject voted upon doctrines that emerged after the apostles were no longer leading the church.
Mormons pray—a lot, actually. They pray to God, not Jesus Christ, but in the name of Jesus Christ. When they start a prayer, they begin by saying, "Dear Heavenly Father" or something similar. At the end of the prayer, they say, "In the name of Jesus Christ, Amen."
Although some Christians are offended by this, it is actually exactly what Jesus Christ Himself taught us to do in the New Testament of the Bible. Let's take a look at three verses in the book of John and one in James:
 "And whatsoever ye shall ask in my name, that will I do, that the Father may be glorified in the Son. If ye shall ask any thing in my name, I will do it." John 14:13-14.

"Ye have not chosen me, but I have chosen you, and ordained you, that ye should go and bring forth fruit, and that your fruit should remain: that whatsoever ye shall ask of the Father in my name, he may give it you." John 15:16.

And in that day ye shall ask me nothing. Verily, verily, I say unto you, Whatsoever ye shall ask the Father in my name, he will give it you. Hitherto have ye asked nothing in my name: ask, and ye shall receive, that your joy may be full. John 16:23-24.

If any of you lack wisdom, let him ask of God, that giveth to all men liberally, and upbraideth not; and it shall be given him (James 1:5).
All these verses tell us to pray to God, not Jesus Christ. They instruct us to ask in Jesus' name. This is how Mormons pray because it is how Jesus told us to pray. In fact, He prayed this way Himself, although of course, He didn't pray in His name, since He was offering the prayer. At the end of this article, you can watch a video of Jesus offering the Great Intercessory Prayer, with the text taken from the King James translation of the Bible.
Often, people try to define Christianity by narrow terms that are not Biblical. The Bible does not define what constitutes a Christian, since the term really wasn't in use at the time by Jesus' followers. Jesus did not answer questions about how to be a Christian, but He did answer them on how to obtain eternal life. He never answered these questions with a list of doctrine—nowhere, for instance, does He say you must believe in the trinity (since the word and definition are not in the Bible)—but He does give a list of commandments to keep. We must be very careful, when trying to pass judgment on who is and is not a Christian that we make sure there is Biblical backing for our decision and that the Bible gives us the right to make that judgment. Mormons believe in allowing people to self-identify. If someone tells a Mormon he is a Christian, Mormons will accept that, because only God and Jesus Christ are entitled to determine the accuracy of that self-identification.
About Terrie Lynn Bittner
The late Terrie Lynn Bittner—beloved wife, mother, grandmother, and friend—was the author of two homeschooling books and numerous articles, including several that appeared in Latter-day Saint magazines. She became a member of the Church at the age of 17 and began sharing her faith online in 1992.