I had the wonderful opportunity of sitting down with a fantastic woman who has enlightened me in a number of ways. I decided I wanted to share with our LDSBlogs.com readers this daughter of God as well. So, please let me introduce you to Jewel Adams: wife, mother and author.
Candace: Jewel, you have made it very well known to one and all that you did not grow up in the Church of Jesus Christ of Latter-day Saints and that your circumstances were a little less than ideal. I happen to know you are a fantastic woman and someone I feel privileged to call my friend. But will you please share a little bit about your beginnings and what brought you to the Church in the first place?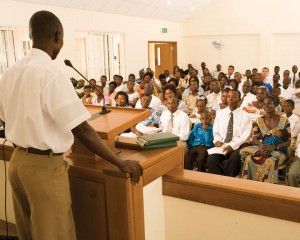 Jewel: Well, I was born and raised in Asheville, NC. I lived in an abusive home and watched my mother be abused on a daily basis. I was a pretty messed up kid emotionally and because of this, I made some pretty poor choices. True, I had a painful childhood, but in the end, the choices I soon began to make were mine.
I made the dumb decision of getting married when I was 16 to a guy I didn't love. I did it to escape the prison I called home because I was tired of taking care of an alcoholic mother. In truth, I just traded one prison for another. Two years later, Isaiah, the guy I married, went swimming and drowned. At 18 I was a widow and because of his life insurance, I had more money than I knew what to do with.
Having been raised poor, suddenly having that much money was not a good thing. That money helped to fuel a newly developing drug and alcohol addiction. It helped to numb all the pain that I couldn't seem to forget.
Then I married another man I didn't love (we only had drugs and alcohol in common). It was also at this time that I met my first set of missionaries. Of course a couple of minutes into the discussion they knew I was too wasted for them to get anywhere with me.
Two years later after family and friends had bled me dry and I was again living in a housing project but now was a mother of two babies, I was humbled enough for the Lord to send another set of missionaries and this time I listened, and I immediately knew what they were telling me was true. Despite an ongoing battle with substance abuse I was baptized. Because drugs and alcohol were the only thing we had in common, my marriage ended. I finally became clean and sober, married my amazing husband in the St. George Temple, moved to Utah permanently, and never looked back.
But thinking back on it, I think I was a Mormon as a child and just didn't know it, I mean while all my friends idolized the Jackson 5, The Sylvers, and Marvin Gaye, I idolized The Osmonds. I had a poster of Donny on my wall and his face was on my notebook. Of course everyone thought I was out of my mind, but I didn't care.
Candace: You are one of the least "woe is me" people I have ever had the blessing of meeting. With the recent Church celebration of the Lord's revelation to President Spencer W. Kimball in 1978 that all "worthy male members of the Church may now hold the priesthood," there has been much excitement and rumor abounding amongst the members of the Church. You've told me about your family, friends and co-workers' opinions when you joined the Mormon Church. Will you please share those experiences and your responses to them?
Jewel: Growing up we didn't go to church on a regular basis, but my mother did tell us about God and taught us to pray. When she finally escape her brutal marriage and we moved from Charlotte back to our home town of Asheville, my brother and I started attending church with my grandparents. They were staunch Baptists and their church rocked out every Sunday morning and evening. My grandparents wanted us to be baptized, but for some reason I refused.
Later when I joined the Mormon church I got a lot of flack from family and so-called friends. They gave me a hard time for joining what they considered a racist church. I told them the Church wasn't racist. Then my manager at work asked me why the blacks had to wait so long to hold the priesthood. The answer quickly came to me. I said that neither the blacks or whites were ready for such a change before then and that a change of that magnitude would have torn the Church apart. It's something I've never even questioned. There is a time for everything and God knows when that time is. He is perfect and He doesn't make mistakes.
Candace: As an author, you have recently released a book which is a thinly veiled, yet wonderful, parable of premortality and mortality. As many know, Mormons believe we did not begin with birth, nor do we end with death. Would you please share your opinion and knowledge of how our Heavenly Father looks upon all of His children regardless of race, color or creed?
Jewel: First, I have to say that there is another author named Jewel Adams and her writing is kind of on the naughty side. That's why I'm now going by J.Adams.
One of the things my mother taught us was not to ever see color, even though she was raised in an age of extreme racism. I'm sure that was a trait she brought with her to this life. I think Heavenly Father is color blind as well. I know each race has certain trials that may come because of their race, but like all other trials, I think what's
Candace: Would you please share with us what it is like being a black Mormon?
Jewel: When I first moved to Utah people actually went out of their way to show me they weren't racist to the point that I would think, "Whoa, back up a little. I know you're okay with me." But truthfully, I love living in Utah among so many saints. I've never had a problem with cultural differences and no one has ever had a problem with mine. I've never had a problem with racism in the Church, and as far as I know, neither have my children. I have made so many friends in the Church, people who support me and love me unconditionally. My patriarchal blessing says that my "ability to make friends is a precious talent to be cultivated." How grateful I am for that.
Candace: To those who would say The Church of Jesus Christ of Latter-day Saints is a racist church, how would you respond?
Jewel: I would say nothing could be further from the truth. Our church is filled with diversity and all are welcome, no matter your race, creed or color. We are all God's children and we are all the same in His eyes. I'd also invite them to come and play church ball or attend a ward pot luck. Good food always brings everyone together.
Candace: What advice do you have other blacks investigating the Church?
Jewel: Put all thoughts of race and things of the past aside and open your heart so the Lord can do His work in it. And if you do have concerns, pray about them, but remember, it's all about the gospel and nothing else.
Candace: I am a firm believer in celebrating that which is good and what we all have in common. Can you tell me why we should forget the hurts of the past and concentrate on the present and future?
Jewel: Concentrating on the hurts of the past can do nothing but bring us down. I'm a firm believer in showing gratitude for all things and living in the here and now. When I pray, I try to always remember to thank God for both the joys and the sorrows, including the sorrows of the past. I don't know if my ancestors came from Africa, Fiji, or Jamaica, but I'm sure they were most likely slaves and were likely treated badly. But how grateful I am for what they went through. It is because of them that I am here in this free land, living this amazing life. Their time has passed, but my time is now, and I will not use this time thinking bitter thoughts. They would not want that.
Candace: What advice do you have for those seeking to find Jesus Christ and His Gospel?
Jewel: Just pray with an open heart, then listen with an open mind and ears, and He will come. And definitely welcome those missionaries.
Candace: Would you please leave your testimony with us?
Jewel: Looking back on my life and the person I was, I almost feel like I'm looking at someone else's life, like I've lived two lives. How grateful I am to the Lord for rescuing me when He did. By rights I should be dead, but God had other plans, and if someone would have told me when I was 18 that I would one day be a Mormon, married and living in Utah, a mother of 8 children, and writing books, I would have offered that person a drink because they would have needed it more than me. But, as I said, God had bigger plans for me than I had for myself.
With all my heart and soul I know this gospel is true and I will be eternally grateful to the Lord for never giving up on me. I'm grateful for Jesus Christ and His atoning sacrifice. Because of it, I was able to leave the old life behind and accept the one I have now, the one He prepared for me from the beginning. And though I know I'll never be perfect in this life, God has given me the gift of knowing that everyday is a day of grace as long as He is in it.
And there ends the interview with Jewel Adams. Much has been said of late of why African Americans join The Church of Jesus Christ of Latter-day Saints. Jewel has always been frank and straightforward in responding to people who ask this question. Once again, this morning she addressed this issue on an email list we both belong to. I asked her if she'd be willing to be interviewed for LDSBlogs.com and she was very gracious in saying yes. I hope you enjoyed this woman who has lived through so much to come out into the light of Jesus Christ. She is a friend who I would stand with at all times.