A recent article in BusinessWeek generated considerable publicity over their cover. The cover mocked a sacred event in the history of the Church of Jesus Christ of Latter-day Saints, whose members are sometimes called Mormons. The cover was released prior to the article and received immediate criticism from journalism experts, including Rick Edmonds. Edmonds is a media business analyst at Poynter Institute. They are noted for their focus on helping professionals in the field practice journalistic integrity and for monitoring bias. Edmonds told Deseret News: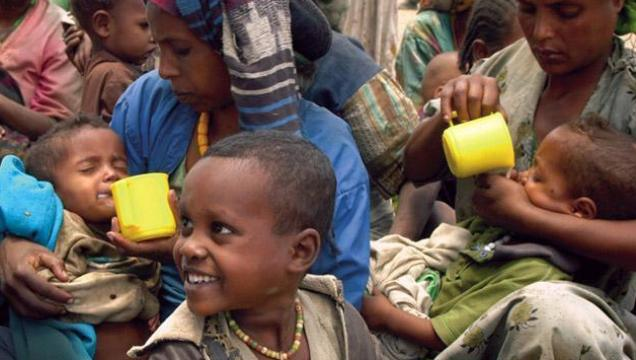 "As someone who has been watching the coverage of politics and faith and more specifically of 'the Mormon question' for the last year, I see this as a great step backward. I thought we were past ridiculing sacred images of other faiths, even radical Muslims, let alone our fellow Americans. I doubt the story is as out of whack as the cover, but on its own, the cover crosses way over the line between commentary and bigotry."
The accompanying article focused on the financial situation of the Church. Much of the article was misleading and did not paint an accurate picture of the story. This is, in part, because it is always difficult to write about another person's faith because you lack the depth of understanding of various issues. To understand one aspect of a faith, you must understand many more aspects and few journalists on a deadline take the time to do so. You must, in fact, understand faith and how a faith's finances differ from corporate finances.
How is Mormon Money Used?
Mormon finances have been publicly discussed by church leaders. Twice a year, the Church holds a conference that is broadcast worldwide and also published in the official magazine and on the official website. In 1985, Gordon B. Hinckley, who was then the president of the Church, answered a number of questions members had, including questions of finance. The full answer, as opposed to the brief excerpt used in the article, gives a clearer understanding of church financial issues. While it is too long to quote in this article, you can read it yourself. There are two questions related to church finances.
President Hinckley explained that the majority of church assets are in buildings for churches, temples, schools, religious education provided for teens and college students, welfare work, genealogical facilities, and mission buildings. He points out that these do not produce income, but do use resources. They are built not to create wealth, but to support the work of the church and to uplift and help the members. This is one way religious finances differ from secular finances.
Mormons believe in being financially responsible. Members are not taught to become wealthy, but to become responsible, having no debt and maintaining savings and resources for financially difficult times. In a time when many churches are closing due to excessive debt or falling tithes, the Mormons know they must be prepared for times when the members do not tithe sufficiently to meet the needs of the church, particularly as the church increases the number of converts in countries with less wealth. A 2009 PBS story on religion and finance reported that lenders were seeing a steady increase in church bankruptcies. As part of their determination to be financially responsible, the Mormons have taken steps to ensure they will not face similar problems. A church that closes its doors, as many have, cannot carry out God's work. The Church maintains no debt at all, something nearly unheard of today, particularly in the secular world and it means no tithing money is wasted on interest payments. While many churches build using borrowed money, the Mormons make sure they have the money before beginning a project. The PBS report mentions that other churches have begun operating businesses such as malls to help them through financial trials.
President Hinckley explained that the commercial enterprises could not sustain the church for any significant length of time. They are, however, used to further the work of the church, not to make leaders personally wealthy. Church leaders do not receive a share of "profits" and so have no personal motivation to bring in great wealth. The majority of church leaders work without pay; full-time leaders can receive a modest stipend, not a salary, if needed. The stipend is far less than what most of them earned in their private careers. It is paid from the for-profit arm, not tithes.
Mormon leaders do not choose religion as a career. They have ordinary careers and serve in a variety of unpaid church positions after work. Those who are chosen for the top positions, such as the apostles and the prophet, are chosen among the ordinary church membership, usually at an older age after they are well-established in their secular careers. They are required to leave their paid employment and serve the remainder of their lives. Many were not yet retired from their careers before being called to these positions.
Mormons believe one should not be prevented from accepting a call to serve simply because one is not independently wealthy. President Monson, the current church president, was only in his thirties (an unusually young age) when he became an apostle and was therefore nowhere near retirement age, for example. Very few people could stop working at such a young age and support themselves the rest of their lives.
Humanitarian work
It is important to note that the humanitarian figures mentioned in the article represent a small fraction of the charitable work done in the church. Local congregations provide their own humanitarian work that is not included in the totals. For instance, a food bank in Texas recently received 14,000 pounds of food that was grown on Mormon-owned farms at a time when the agency was very short of supplies. Projects like this happen around the world, but are not part of the humanitarian aid foundation.
In addition, church-wide there are a variety of programs that are not considered part of the official humanitarian program, including job training programs, language instruction for immigrants, literacy programs, parenting classes, and financial training. Each program costs money but they are not part of the humanitarian aid program, which is a distinct initiative carrying out specific programs without regard to religion, nationality, or ethnicity. The humanitarian program is one specific agency carrying out certain initiatives but is only part of the total picture.
While some programs specifically target Mormons, it must be remembered that when they are completely cared for by their faith community, they do not need to utilize services offered by the government or other charities, leaving those funds free for those who belong to churches without those resources or those who do not have a church. Most community food banks must be prepared to serve anyone who comes through the door and so they ration the food. The bag or two provided is not enough and families must go from agency to agency for help. A Mormon going to his food bank, called the bishop's storehouse, will receive everything he really needs for two weeks, including food, cleaning supplies, hygiene items, and baby care supplies. He selects what he needs from a list. This is possible only because they serve a smaller number of people. In addition, the church can then assist with utilities, housing, and medical care as needed. It is impossible to provide so much when you must care for an unlimited number of people and while these organizations do the best they can, their mission makes it hard to do as much as they could do with a more limited group of people to serve. This is why many charitable organizations specialize in one aspect of need or serve only a limited population. For instance, some charities work only with immigrants, and others only with people who have a specific disability. The more specialized the assistance, the more comprehensive it can be within that community.
A religion's finances cannot be analyzed in the same way a for-profit business's can, particularly if the writer does not understand how non-profits, and specifically churches, use their money. It costs money to carry out church programs and most churches have learned they cannot rely solely on tithes to carry out their missions. Many churches have turned to other sources of income, including non-religious businesses—and those that don't often cease to exist. Financial responsibility includes making certain you have the funding to carry out the mission of the faith.
For more information:
Criticism follows Businessweek cover on Mormon Church finances: Looking closely at LDS Church businesses, finances, Compiled by Joseph Walker, Deseret News
LDS Church shares financial history, philosophy By Joseph Walker, Deseret News
The Church and its Financial Independence
About Terrie Lynn Bittner
The late Terrie Lynn Bittner—beloved wife, mother, grandmother, and friend—was the author of two homeschooling books and numerous articles, including several that appeared in Latter-day Saint magazines. She became a member of the Church at the age of 17 and began sharing her faith online in 1992.