6 For unto us a child is born, unto us a son is given; and the government shall be upon his shoulder; and his name shall be called, Wonderful, Counselor, The Mighty God, The Everlasting Father, The Prince of Peace. (2 Nephi 19 and Isaiah 9)

There have been many who didn't recognize the Savior as the Savior or believe He did what He came to do because, although He was called the Prince of Peace, there has seldom been peace on earth, and certainly none today in his homeland. Those who deny the Savior his glory for this reason misunderstand what He promised. He wasn't a politician, working to bring a political peace through treaties and negotiations. What He promised us was a spiritual peace if we live the gospel.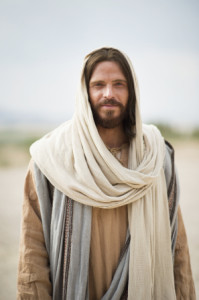 Certainly, if everyone chose to follow the Savior, there would be the other kind of peace. Who can love God and start a war against another righteous neighbor, or rob, or abuse? However, we're not required to wait for the entire world to be converted in order to find the peace the Savior has promised us.
Let's look at what the Savior Himself said on the subject of peace to understand what He meant.
"34 Think not that I am come to send peace on earth: I came not to send peace, but a sword." (Matthew 10, King James version of the Bible.)
Satan doesn't want us to have peace, nor does he want us to find the gospel. He places many stumbling blocks in our way, and tries to distract us through the taunting of the world. This can temporarily disturb our peace. Even our own personal search for truth can disrupt what we once thought was peace, as we battle past Satan's interference and make the eternally critical decision to covenant with God to live according to His will.
The Savior explained that His peace was not what we often think of as peace:
27 Peace I leave with you, my peace I give unto you: not as the world giveth, give I unto you. Let not your heart be troubled, neither let it be afraid. (John 14)
Notice that He doesn't promise that we will never be troubled or afraid, only that we don't have to be troubled or afraid. Fear is a choice. The Savior promised to fill our hearts with a personal peace, a gift just for us from Him, but only if we accept the gift and make the choice to trust Him completely.
By doing so, we can have the peace the Savior promised us. He truly is a Prince of Peace, but of a personal peace that comes from knowing you're doing God's will and living as God and the Savior want you to live, that you're in His most capable hands, and therefore safe from danger—not worldly danger, but eternal and spiritual danger.
About Terrie Lynn Bittner
The late Terrie Lynn Bittner—beloved wife, mother, grandmother, and friend—was the author of two homeschooling books and numerous articles, including several that appeared in Latter-day Saint magazines. She became a member of the Church at the age of 17 and began sharing her faith online in 1992.