Halloween is a challenge for Christians. For many people, it has become a time to celebrate things that are scary and not particularly appealing to Christians. Many teenagers use it as a time to carry out unkind pranks, pretending such behavior  is acceptable on Halloween. At the same time, it can be a fun day of make-believe. If you don't want your children to miss out, how can you make it an appropriate celebration? Even more importantly, how can you impact the way Halloween is celebrated all over the country?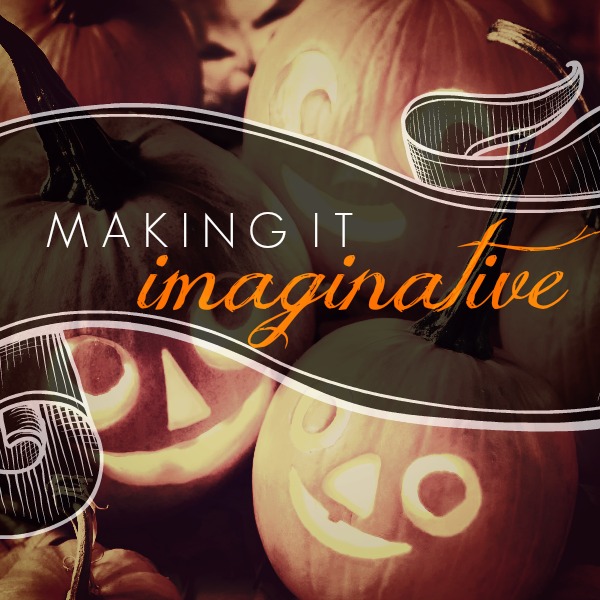 Halloween started in Ireland with the Celts. It celebrated the transition from the summer to the winter and the start of a new year, which they celebrated on November 1. Halloween was then known as Samhain. They believed the dead could return to Earth that day to cause trouble and they also believed their priests could prophesy on that day. It was a sacred day in which they wore costumes and built bonfires to make sacrifices to their gods. By 43 A.D. they had combined that holiday with a Roman holiday which commemorated the dead and another that honored a Roman goddess named Pomona. Later, Catholic Popes would replace that holiday with one meant to honor the saints and martyrs. The holiday would continue to develop over time.
While children can enjoy the fun parts of Halloween, it is important for them to avoid the evil parts. We don't want them to celebrate satanic rituals or carry out cruel pranks. However, when done thoughtfully, Halloween can be a time of imagination and rejoicing in the harvest season.
Genealogy Celebration
One idea is to take honoring the dead from a mystical act to a genealogical celebration. Families can teach their children about their ancestors and introduce them to genealogy as a hobby. Then, on Halloween, children can be encouraged to dress as one of their ancestors. Children today should see their ancestors as people to be loved and celebrated, not as scary ghosts. A genealogy celebration is a fun way to do that. Since it can be difficult to find historical clothing in local stores, shop thrift stores or put together your own costumes from items you have around the house. Later, put the costumes into the dress-up box to encourage more historical play. Be sure to read some children's books based on the time period you've chosen and play games or eat foods from the time period. Don't have your genealogy done yet? Let a child dress up as you or a grandparent.
Career Day
Children love to imagine what they will be when they grow up. Halloween parties can be the perfect time to let them try out their dreams. Find out what your child wants to be when he grows up and help him assemble a costume to match. Spend some time in the weeks before the holiday learning more about that career. Read books, watch videos, and, if possible, go watch someone do the job. Talk about your own career. Why did you choose it? How do you feel about it? What did you want to be when you grew up? Help your child write a story or journal entry about what he thinks his grown-up life will be. You might be surprised to find out what he thinks adulthood looks like, not just in the career field, but in every aspect.
Harvest Celebration
One aspect of the earliest Halloweens was a celebration of the end of the harvest. The harvest is a lot of work and when it ended, people were ready to play a little. They also expressed their joy for a good harvest if they had one.
Although Americans tend to do that at Thanksgiving, there is no reason it can't be a part of Halloween as well. If you had a garden this year, take some time to offer a prayer of thanks for the foods God helped you to grow. You could spend the early part of the day taking food to a food bank or volunteering at a soup kitchen. Bake some pumpkin bread from your own pumpkins to share the harvest with a neighbor.
If your child is going to trick-or-treat, encourage him to choose something related to the harvest. Perhaps your child would like to dress as a farmer. He might like to choose another costume that reflects someone he is grateful for—a soldier, a firefighter, or a relative, for instance. He could dress as a nature item he loves to see in the fall.
Books!
Winter is on its way and that means indoor fun. If your child loves to read it is easier to keep him entertained indoors. During the month, read together and encourage your child to choose a favorite book character to dress as. If you can't find a ready-made costume, make your own. Don't spend a lot of time or money on it. Keep it simple and inexpensive using thrift stores and homemade items. Let your child help create it. Then drop off a few books at a homeless shelter before heading to a party.
Parties?
One of the big challenges of Halloween is that there are a lot of scary and inappropriate parties, haunted houses, movies, and other events attached. Letting your child go to parties increases the risk of having your child exposed to them.
One solution is to host your own party and to volunteer to run the school parties. This way you can control what happens and can show others how it can be done appropriately. Mormons often host "Trunk-Or-Treat" parties to offer an alternative to the traditional Halloween party. The children dress up without masks and in appropriate costumes. Many dress as scripture characters or others in their religious culture. Others go for the superhero and cartoon characters popular in their cultures. People decorate the trunks of their cars and line them up in the parking lot. Children trick or treat trunk to trunk in a safe and controlled environment. This party often includes a chili cook-off and fun but not scary games. Some churches have harvest parties or Bible dress-up parties. This lets children participate in the fun and imaginative parts of the holiday without being exposed to the inappropriate events.
Changing the Holiday for the Future
Over the centuries, Halloween evolved in many ways to meet the interests of those who celebrated. There is no reason it can't change again. If more and more people begin to make it about imagination and less about scary and pagan activities, the holiday will again evolve. In the late 1800s, the media and community leaders successfully removed scary things from the holiday by encouraging it and making it seem less socially acceptable. Starting with our own families, we can make the day one of fun and family again.
Source for historical information:
About Terrie Lynn Bittner
The late Terrie Lynn Bittner—beloved wife, mother, grandmother, and friend—was the author of two homeschooling books and numerous articles, including several that appeared in Latter-day Saint magazines. She became a member of the Church at the age of 17 and began sharing her faith online in 1992.