At the beginning of last week, as I pondered and prayed about what I should write about in my first post under the category of Adversity, it honestly did not occur to me that the answer would be so ironic.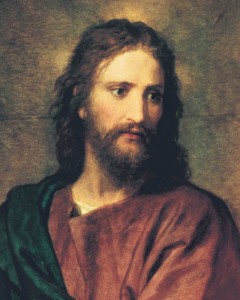 The days that followed after my prayer were filled with challenges every single day. It felt like everything was going wrong and that I had no control over anything. It also seemed like no matter how well I planned ahead the events of the day, something would happen to throw my whole schedule off, with little hope of recovery. My biggest challenge was trying not to take the daily stuff so seriously. I had to try very hard to not linger in the challenges that I faced. But the daily stuff seemed to come at me from all angles and in great number. Sometimes, I really had to try to remember to just breathe.
In retrospect, I feel as if the answer to my prayer was that my Heavenly Father wanted me to practice having a sense of humor through it all. (Please read this excellent post, Who is Heavenly Father? for further explanation on how Mormons view God.) The variety of adversity this past week in particular was both a blessing and a trial at the same time. Again, it was ironic.
In referring to irony, Elder Neal A. Maxwell, a former Apostle of the Quorum of the Twelve of The Church of Jesus Christ of Latter-day Saints (Mormons), once wrote,
Irony is the hard crust on the bread of adversity. Irony can try both our faith and our patience. Irony can be a particularly bitter form of such chastening because it involves disturbing incongruity. It involves outcomes in violation of our expectations. We see the best laid plans laid waste. ("Irony:The Crust on the Bread of Adversity", Elder Neal A. Maxwell, Ensign, May 1989)
Whenever I experience a sense of irony, I can't help but to chuckle. I marvel at the beauty of what feels like a well-laid plan. The kind of plan that was laid out not by me, but for me, by my Heavenly Father because He loves me. Even though I may not like or understand every detail to that plan, whatever it may be, I know it is for my own benefit. I know this, because I have faith in Him. I know this because the scriptures are filled with ironic moments.
The crust of irony helps to differentiate the bread of adversity for what it is, and that is to experience a moment long enough, to ask, "What is the lesson I am supposed to learn here?"
Even when our daily adversities seem numerous at times, if we do take a moment to ask that question, our ability to overcome the adversity at hand is within our grasp. We can also find hope and counsel in the comfort given by our Heavenly Father to the Prophet Joseph Smith, Jr. while he suffered through his own adversity:
My son, peace be unto thy soul; thine adversity and thine afflictions shall be but a small moment; And then, if thou endure it well, God shall exalt thee on high; thou shalt triumph over all thy foes. (D & C 121:7-8)
I now realize that the irony of the answer to my prayer is the fact that I cannot remember the specifics of the daily adversity I faced last week, even though I know there was originally plenty to write about. I find humor in that. That is the blessing.