The Bible describes hope as an "anchor of the soul" (Hebrews 6:19). Now, I'm not an expert on anchors or how they work, so I did a little reading.  It doesn't sound intuitive to me, dropping a heavy chunk of metal to the ocean floor when you are trying desperately to stay above water, but there you have it.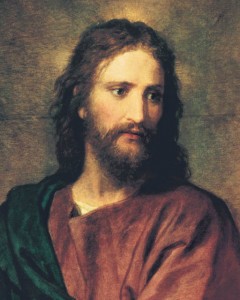 Imagine you are a little boat on the ocean. Faith is like choosing your direction. In order to know where to go, you look to God for the correct heading. The destination God chooses for you will not be some jaunt to the nearest island for some good fishing, but a life-changing journey across the sea. You decide that you want to choose the course God has for you, and you start sailing out from land and everything familiar. However, as you sail into the open sea, you invariably encounter storms. These are not like the occasional storm that used to wash into shore, but colossal waves that threaten to sink you.
Here's where hope comes in. You already have decided that you want to follow God's course, but now it's tempting to abandon your design. Hope keeps you safely hanging on long enough for the storm to pass and you to get your bearings again. God promised you could make this journey with His help, and hope is believing in that promise even when things look bleak.
The Apostle Paul wrote in an epistle to the Romans that hope comes through "patience and comfort of the scriptures" (Romans 14:4). The scriptures teach us what things we can realistically hope for. If our hope is not something promised in scripture, it is merely wishful thinking.
It's also important to remember that hope is delayed gratification. Probably the most memorable book I've read to date is Some Miracles Take Time by Art Berg. In it Art relates how he became paralyzed from the chest down following a tragic car accident. With only partial use of his upper arms, he learned to eat again, to dress himself, and eventually was able to drive again, and work independently. Again and again he defied doctors' expectations. But as the title indicates, it didn't happen overnight.
Paul further taught that hope is a gift of the Spirit (see Romans 15:13). Gifts of the Spirit are available to disciples of Christ only if they are living worthily. One cannot be breaking the commandments and experience genuine hope.
Finally, I like these words on hope from Paul to the Colossians:
If ye continue in the faith grounded and settled, and be not moved away from the hope of the gospel, which ye have heard, and which was preached to every creature which is under heaven; whereof I Paul am made a minister…

God would make known what is the riches of the glory of this mystery among the Gentiles; which is Christ in you, the hope of glory: (Colossians 1:23, 27)
Hope is a principle of being stable and firm in that faith that started you on the course of the Gospel of Jesus Christ. It is not always easy to weather the storms of life, but if we constantly seek that hope that God has promised the faithful, He will not fail us in our time of need.