Last Sunday I was privileged to hear entertainer, Merrill Osmond, give a fantastic fireside on the Refiner's Fire and becoming that pure, refined gold the Savior wants us to be. He shared an experience with us that left a lasting impression on my mind.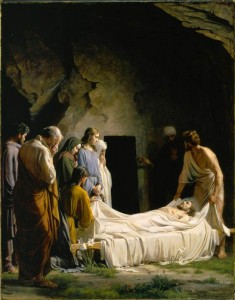 Merrill was sitting in the office of Spencer W. Kimball, the twelfth called prophet of these modern times, who asked him to bear his testimony of the Savior. In all honesty, my brain took a pretty quick side trip. Merrill was asked to bear his testimony of the Savior to a prophet of God. Mindboggling. Then I, of course, wondered what I would say if a prophet of God asked ME to bear my testimony of Jesus Christ to him, and this is the end result of that thought process.
I testify to the world that Jesus Christ is the Son of God, our Savior and Redeemer, and the path by which mankind may be saved. He is Jehovah of the Old Testament and the Messiah of the New Testament.
When He spoke to Moses, He said:
For behold, this is my work and my glory—to bring to pass the immortality and eternal life of man. (Moses 1:39)
His work and His glory are all wrapped up in and revolves around the salvation of mankind. Through Him we may find peace of mind in a chaotic and wartorn world. Through Jesus Christ we will be numbered with the saints of the Lord. Through our Redeemer we may gain eternal life, able to dwell with Him and our Father in Heaven for eternity. Through our Savior the greedy grasp of death is forever broken and the grave cannot hold us. Because of His great and loving sacrifice in the Garden of Gethsemane we are able to repent and be forgiven, shedding our sins and embracing the promise which our King delivers. He is God the Son and stands at the head of The Church of Jesus Christ of Latter-day Saints administered through His prophet, Thomas S. Monson.
He was born into this world, in a lowly and humble fashion, to the virgin Mary, also long prophesied of, who was espoused to Joseph. He did restore the Kingdom of God, in all its purity and completeness, during His lifetime. He did perform miracles and He was, and still is, the promised Messiah the Jews have looked forward to for so long. He did enter the Garden of Gethsemane and suffered for all the sins, sorrows, illnesses, disease and grief of billions upon trillions of Heavenly Father's children, no matter when they lived or have yet to live. And above all, He lives. This testimony I bear, along with the prophets and apostles of His Church:
We solemnly testify that His life, which is central to all human history, neither began in Bethlehem nor concluded on Calvary. He was the Firstborn of the Father, the Only Begotten Son in the flesh, the Redeemer of the world.

He rose from the grave to "become the firstfruits of them that slept" (1 Corinthians 15:20). As Risen Lord, He visited among those He had loved in life. He also ministered among His "other sheep" (John 10:16) in ancient America. In the modern world, He and His Father appeared to the boy Joseph Smith, ushering in the long-promised "dispensation of the fulness of times" (Ephesians 1:10). (The Living Christ, The First Presidency and Quorum of the Twelve Apostles, The Church of Jesus Christ of Latter-day Saints)