One of the quickest ways to alienate and lose the Young Single Adults in your ward or branch is to leave them feeling unwanted.
After my husband bought his house and settled into a new ward, he waited . In fact, his bishop tried to encourage him to attend a singles ward instead.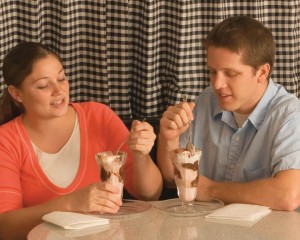 So for a time he did. It makes me sad, as I know what an extraordinary man my husband is, and how he puts his all into everything he does. This bishop lost the extraordinary talents and strengths my husband holds.
The young single adults, who range in age from eighteen to thirty, can be incredible influences for good within the ward. Each individual brings with him or her different abilities, skills, and attitudes that can easily work towards the good of those they work alongside.
A former Young Women president in my own ward, my good friend Errin, isn't yet twenty-four and is now working as a counselor in the Stake Young Women presidency. Her heart and soul are committed to the youth of our stake. I know the young women in our own ward were greatly saddened when she left to join the stake, yet she still takes time out of her Sunday to come and join them at church.
One of the young single adult men in our ward works in the music program. His entire family holds remarkable musical gifts, and he has helped to keep the music program alive.
One woman, who recently graduated from the Young Women program, now teaches there. It's wonderful to see, especially as she can understand far more about what these girls are experiencing from day to day, than those of us who've been out of that age group for more than a few years.
Another works as a Primary teacher every summer when she comes home from school. Though she may not have the opportunity to be here year long, it hasn't stopped the leaders of our ward from utilizing her when she is here. I can testify she makes a difference in the lives of her class.
There are many fantastic ways the young single adults can serve if merely given the chance. Think of those who have recently returned as missionaries. Their enthusiasm is infectious. The energy they hold is incredible. How wonderful would it be to have those missionary traits continue in callings such as: ward missionaries, Elder's Quorum presidencies, Scouting, Young Men and Young Women leaders, teachers over the youth or in Primary.
Utilize your young single adults. Make them feel needed. Your ward can only be blessed for it.