It was so much fun playing that trivia game in preparation of General Conference last Monday night in the Single Ward's Family Home Evening (FHE). Even more, I found that just knowing more about these men, caused me to listen more intently to their words at Conference time. For though I know that what I heard was merely God's word spoken by the mouth of His chosen servants, I know that everything these men said, they not only believe, but they also live.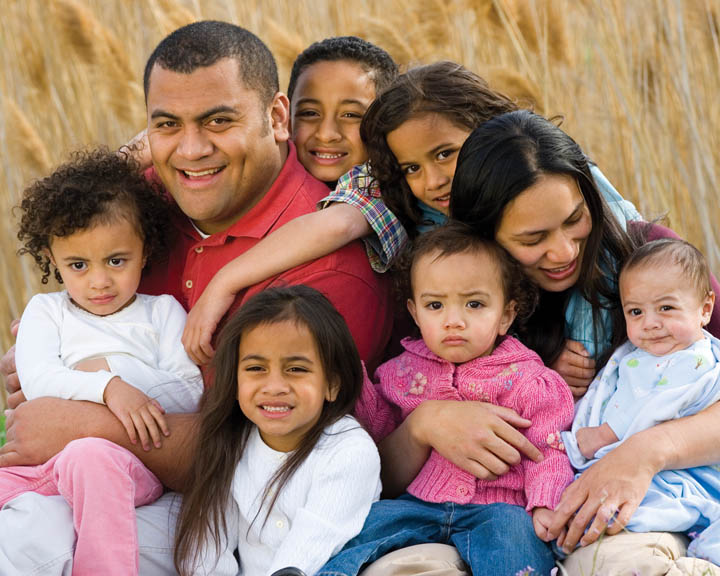 In my last post I shared facts about the First Presidency of the Church. Now in the spirit of getting to know these great men who have been called of God to lead this Church I would like to continue by sharing a few trivia facts that you may or may not have known before about the Quorum of the Twelve Apostles of the Church of Jesus Christ of Latter-day Saints (also known as the Mormons):
President Boyd K. Packer (President of the Quorum of the Twelve Apostles) is quite talented in woodcarving, and painting, and illustrating. At one time he even considered becoming a professional artist. You can see some of his work online as a past exhibit at the Church's Museum of History and Art.
Early on in his mission Elder L. Tom Perry felt that he needed more practice in teaching the gospel. So every night he would sneak down to the kitchen and practice teaching to the local mouse. The morning after he taught the discussion on Baptism by immersion, he discovered that in the night the mouse had drowned in a bowl of water.
While in college, Elder Russell M. Nelson's friends tried to convince him to try out as the leading man in the school musical; he claimed he was too busy. That was until he saw who the leading lady was to be. Three years later, Elder Nelson married that leading lady whose name was Dantzel White.
Elder Dallin H. Oaks was a boy when he found his interest in the radio while working as a sweep in a radio repair shop. He had earned his radio/telephone license before he was even sixteen. Later he became a regular announcer at a radio company. As a side note, Elder Oaks met his wife while he was announcing a high school basketball game.
Elder M. Russell Ballard had a hard time convincing his wife to marry him. According to him,
"She was not only beautiful, but had a sparkling personality. I knew from the beginning that I wanted to marry her, but she didn't share the same feelings. It was a little hard convincing her. I kid her now that getting her to marry me was the greatest sales job I ever did." (see Elder M. Russell Ballard: True to the Faith," Ensign, Mar. 1986)
Having graduated with a degree in business administration, Elder Joseph B. Wirthlin became a very prominent businessman (in Salt Lake City, Utah), and even served as the president of a trade association in Utah before becoming a member of the Quorum of the Twelve Apostles.
Having graduated with a degree in Mechanical Engineering, Elder Richard G. Scott went on to do his postgraduate work in Nuclear Engineering. He did much in this field. In the latter part of his career and before his call to the First Quorum of the Seventy, he acted as a private consultant in the nuclear industry.
With a love of baseball, and a very good arm, Elder Robert D. Hales became a great pitcher. He played on the school team while attending college at the University of Utah, until an injury ended his carrier.
Elder Jeffrey R. Holland was an All-American boy who loved sports of every kind. In High School, he lettered in football, basketball, track, and baseball.
Growing up in a home where his mother was not particularly active and his father was not even a member, Elder David A. Bednar held true to his faith. Later in his life after having faithfully served a full-time mission for the church, Elder Bednar had the privilege of being able to baptize his own father.
Elder Quentin L. Cook was once taken out to lunch by some of the partners of the Law firm he had just applied to work at. During this meal, the senior partner offered him an alcoholic drink. Both times he declined. The second time He did so, Elder Cook informed the senior partner that he did not drink because he was a member of The Church of Jesus Christ of Latter-day Saints (also known as the Mormons). Elder Cook did receive an offer from that law firm. Then months later that same senior partner confided that the alcohol was a test, for he has seen on the resume that Elder Cook had served an LDS mission, and had determined to hire him only if Elder Cook was true to the teachings of his church. (See Called to Serve: Elder Quentin L. Cook, November 2007 New Era)
*Elder D. Todd Christofferson our newest Apostle graduated with a Bachelors degree from BYU and then graduated with a law degree from Duke University. During the Watergate Controversy, Elder Christofferson was working as a clerk for Judge John Sirica in Washington D.C. When asked about this time He remarked that,
"It was a unique way to start a legal career," he said. "It gave me, interestingly enough, a great deal of added faith in government. I saw there in action many, many good people who did the right thing and restored the equilibrium and constitutional balance of the United States." New LDS Apostle, an ex-lawyer, anxious to serve By Peggy Fletcher Stack and Jessica Ravitz, The Salt Lake Tribune
I hope you all enjoyed these fun and interesting facts regarding these most amazing men who have been called of God, to be Prophets, Seers, and Revelators, whom we are so blessed to have. I encourage all to learn more about these General Authorities of the Church, and in doing so read the messages they have delivered to us from God. If we will listen to their words and apply them in our lives then we will be blessed in more ways then we can now imagine.