In the last article we learned how to adopt an LDS website to help share the gospel online. Today, we'll learn how to start planning the site while you wait for it to be set up for you by More Good Foundation.
A well-planned site is much less work in the long run and will help improve your chances of being read. The planning takes time, but is well worth the effort.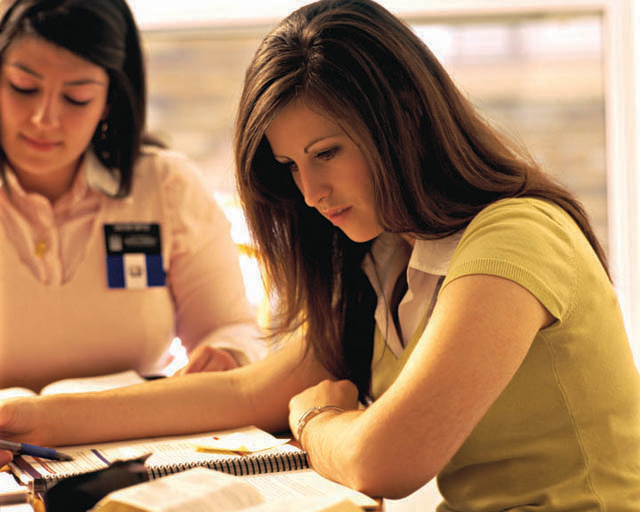 Write down the URL of your website. The domain name included in it tells you what the site is about. For instance, the site I adopted from More Good Foundation is http://www.lds-genealogy.com. Obviously, the site is about genealogy, and specifically is about LDS genealogy. If someone saw a site named LDS Genealogy, they'd expect to find genealogy information there, not parenting articles or cooking tips. Make sure you give your site readers exactly what they came looking for. Stay on one topic, which will increase your search engine ranking and your popularity.
Now imagine you were going to write a book on the topic of your site or teaching a course. Books and courses follow a logical pattern, beginning with the introductory information and moving gradually along to the more advanced material. They sometimes move chronologically. You want to organize your website in the same way. For now though, open a file on your computer or set up a notebook and begin writing every possible article idea that comes to mind. You made a list when you were choosing topics to suggest, so start there. Try to think of everything a person would need to know if they knew nothing at all about the topic and chose a book to get them started. On my genealogy site, I decided to start with a step-by-step course on introductory genealogy before beginning to write on more advanced topics. This allows new readers to quickly get up to speed.
If you are working on your computer, begin moving the topics around until they are in a logical order. Start with the most basic information and move to the more complicated material. You might also choose to work chronologically, as I'm doing. There are certain things a new genealogist needs to do first, so I am writing the articles in the order in which each step needs to be accomplished. If you're using a notebook, number in pencil so you can make changes, and then rewrite the final list.
This is your plan for your website. Keep the file handy and mark (don't erase) each topic after you've written on it. Add new topics when they occur to you. Without this list, you run the risk of waking up one morning and having no ideas, or of duplicating previous work. If the list is handy, it's usually very easy to write the next topic on the list, and you won't face the problem of writer's block.
In the next article, we'll learn how to improve your search engine ranking.
About Terrie Lynn Bittner
The late Terrie Lynn Bittner—beloved wife, mother, grandmother, and friend—was the author of two homeschooling books and numerous articles, including several that appeared in Latter-day Saint magazines. She became a member of the Church at the age of 17 and began sharing her faith online in 1992.